We bet you want to savor the natural flavors of agu pork and Ishigaki beef, Okinawa's high-end ingredients. Shabutei Yorokobi opened in April 2018 to make that dream come true. Here's our report!
Have a relaxing time in a Japanese style room. The legroom makes it kid-friendly.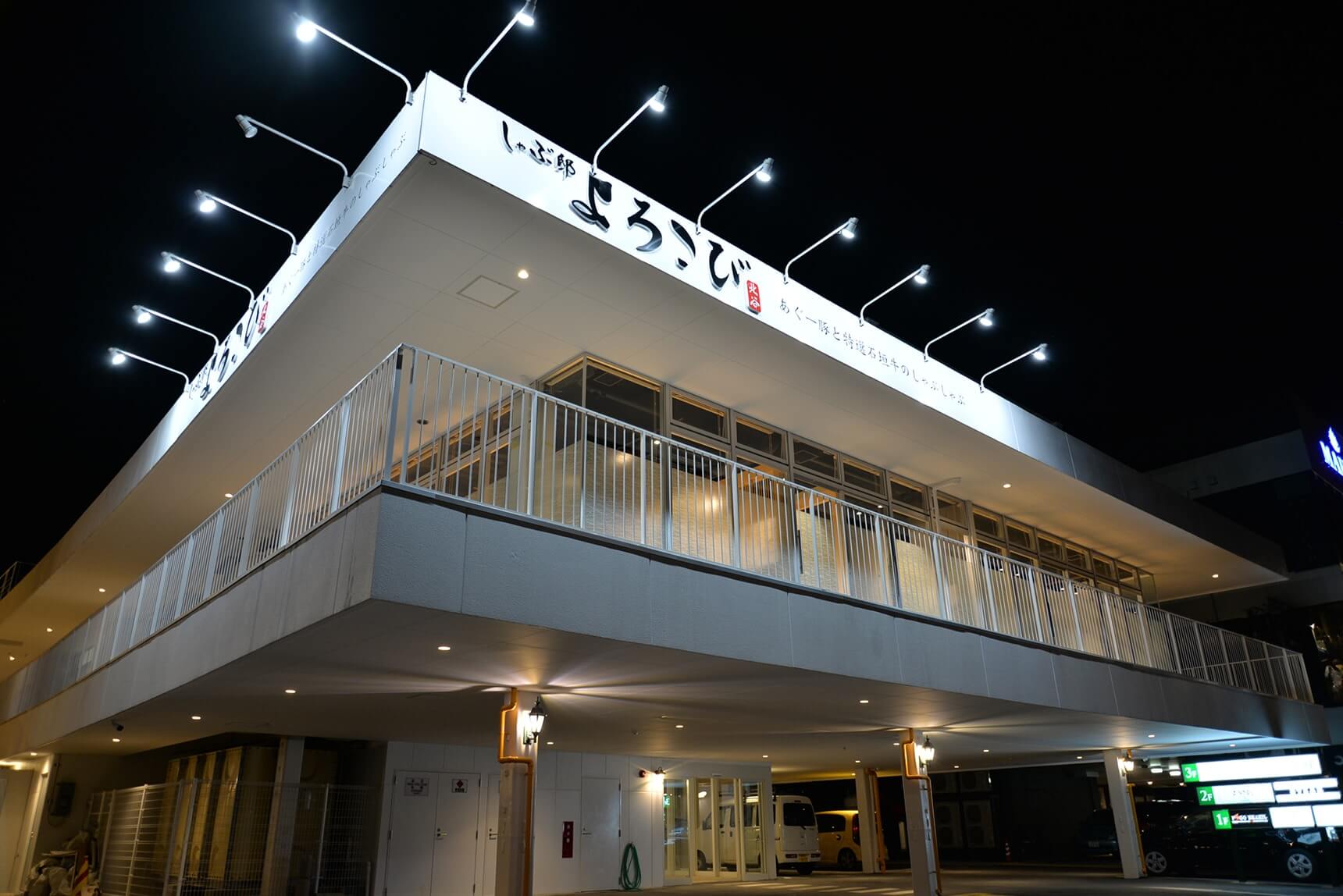 Shabutei Yorokobi is located on the second floor of the white building, which you will see when you walk on Sunset Beach (popular for its sunset) towards Hilton Okinawa Chatan Resort.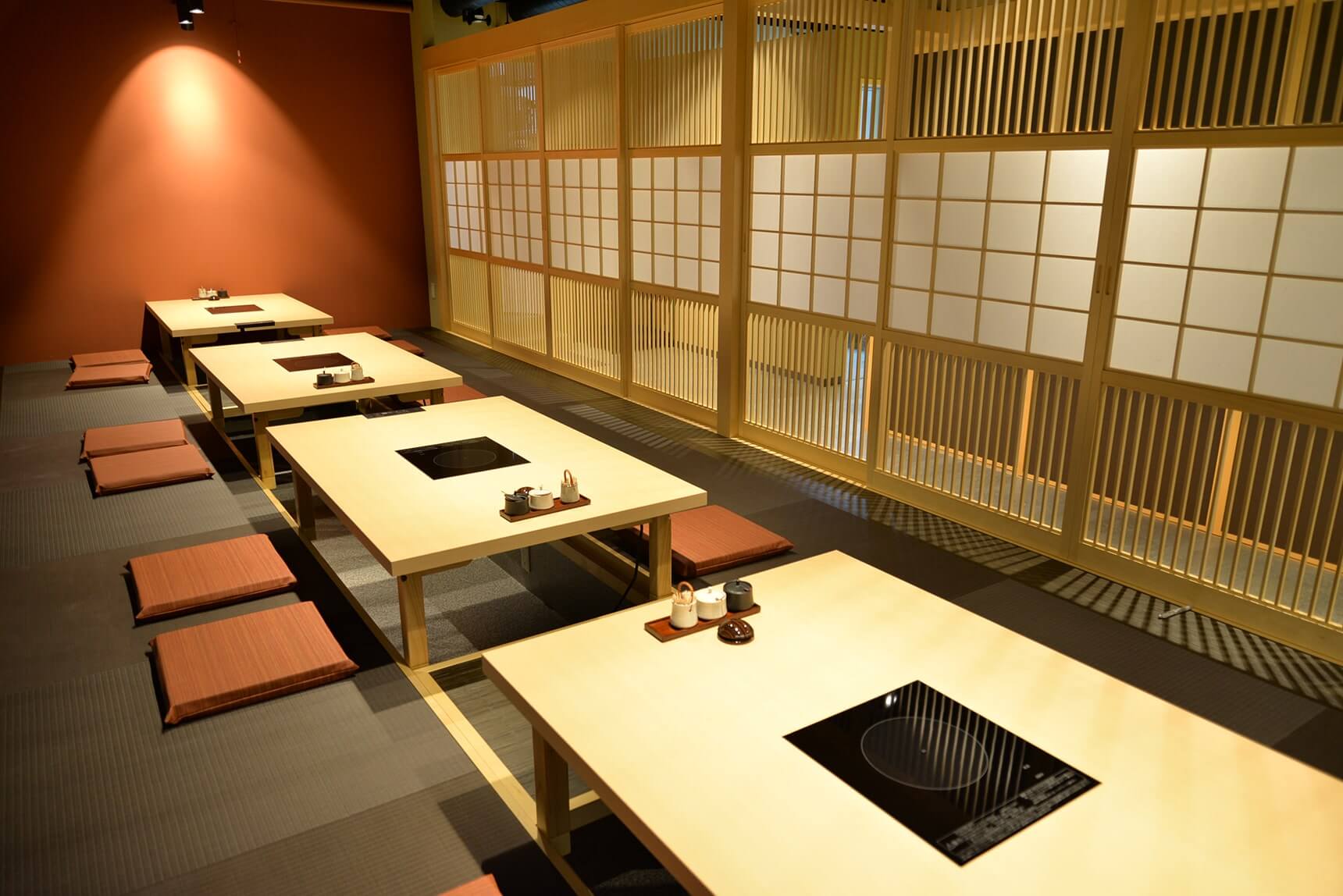 Enter through the noren curtain, and step into a Japanese traditional space, characterized by the warm wood patterns and light-green hues.  In addition to four tables and a private room, guests can also choose a Japanese-style table with legroom, which is perfect for kids and can fit parties of 15 and more.
Enjoy the luxurious natural flavors of agu pork and Ishigaki beef at the place that specializes in shabu shabu.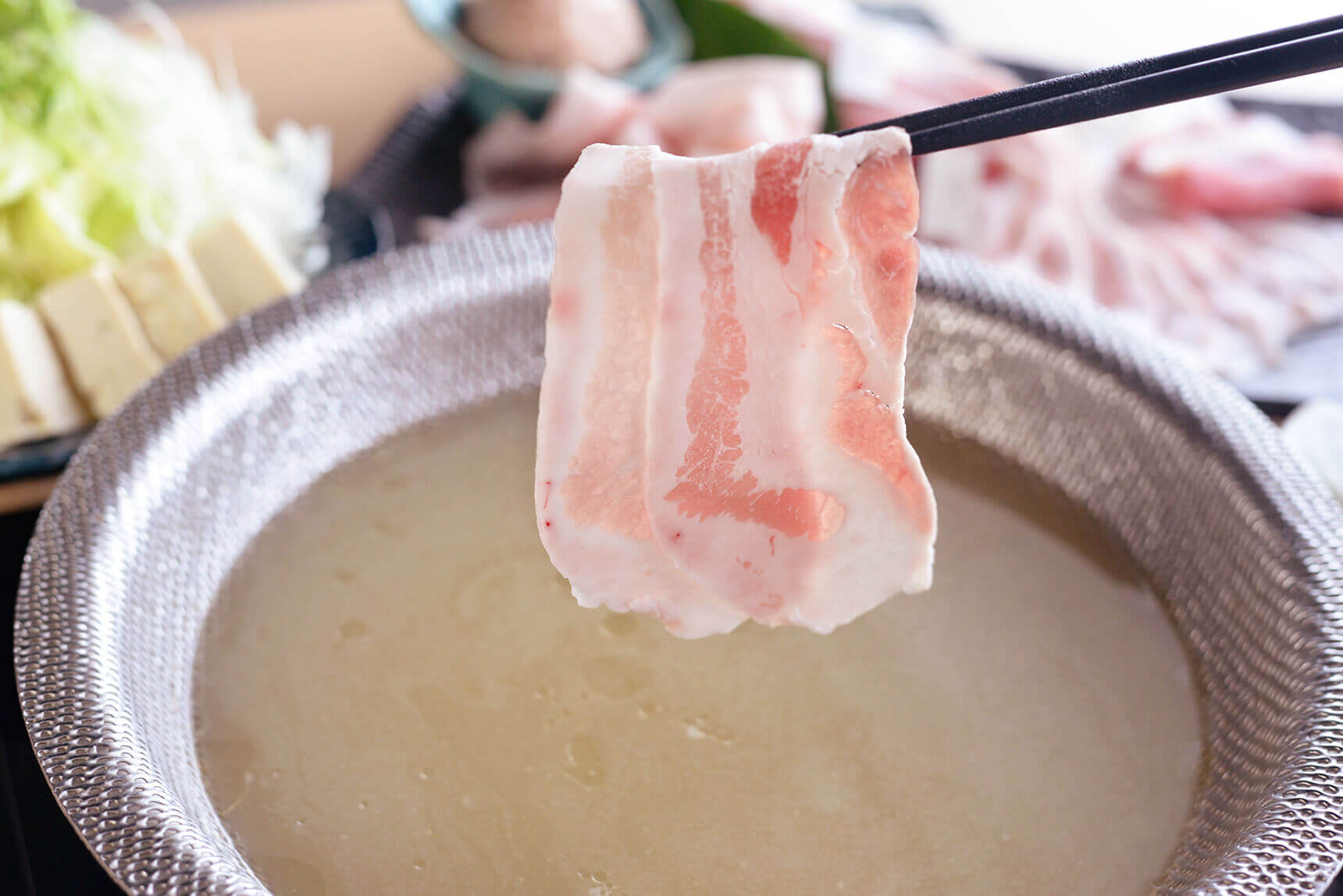 Shabutei Yorokobi recommends the shabu shabu course meal, which includes both agu pork and Ishigaki beef. It also comes with sashimi, fish meatballs, vegetables, and dessert, making it perfect for those who want to enjoy multiple Japanese/Okinawan dishes in one meal. Agu pork has become a must-try food when in Okinawa; you get to taste pork's unique sweetness. We were tempted to just stare at the beautifully presented slices of pork, but our hungry stomachs didn't let us. We went ahead and dipped the pork into the broth a few times. The fat melts at 38.1C, so its umami fills your mouth the moment it hits your tongue. Ishigaki beef shabu shabu is also a must; you rarely encounter it in restaurants.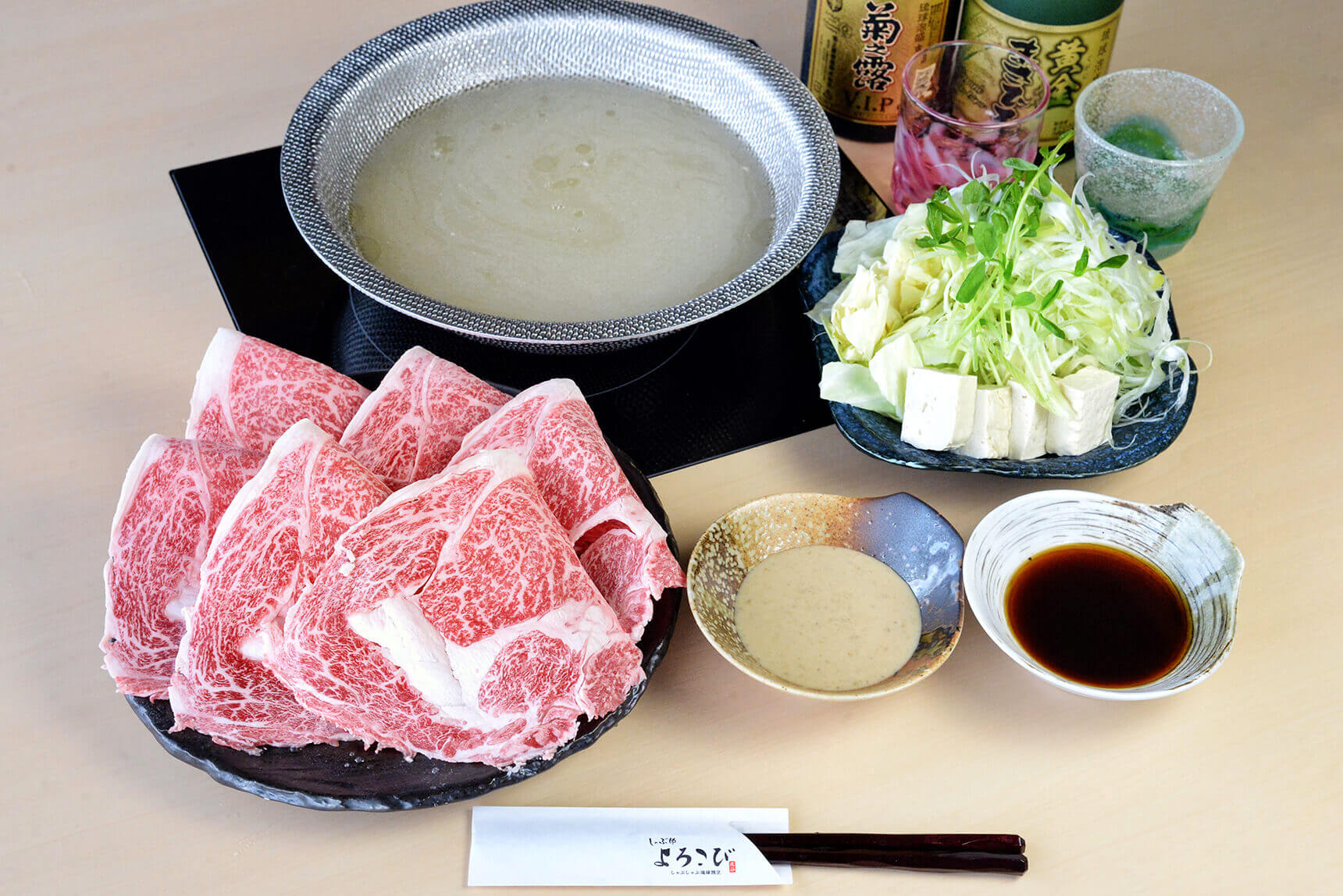 Ishigaki beef is one of Okinawa's beef brands; it is the meat of black wagyu that has become popular in recent years, especially among foreign tourists. Shabutei Yorokobi only uses high quality Ishigaki beef that is ranked A4 or higher. Ishigaki cattle are raised in the warm, southernmost region of Japan; the meat is characterized by its relative leanness. Lightly dip the beautifully marbled beef into the broth, and you will be able to savor its natural umami and sweetness.
The broth brings out the flavor of the meat, so Shabutei Yorokobi doesn't compromise on its broth ingredients. Instead of using Chatan water, which is high in mineral content and therefore not suitable for making dashi, they use soft water. For kelp, they use ones from Rishiri, Hokkaido. There are two types of dipping sauce (homemade ponzu and sesame sauce) and salt to season the meat. Agu pork and Ishigaki beef pair well with any of those options! It's fun to try out all the parings—you might be able to find your favorite!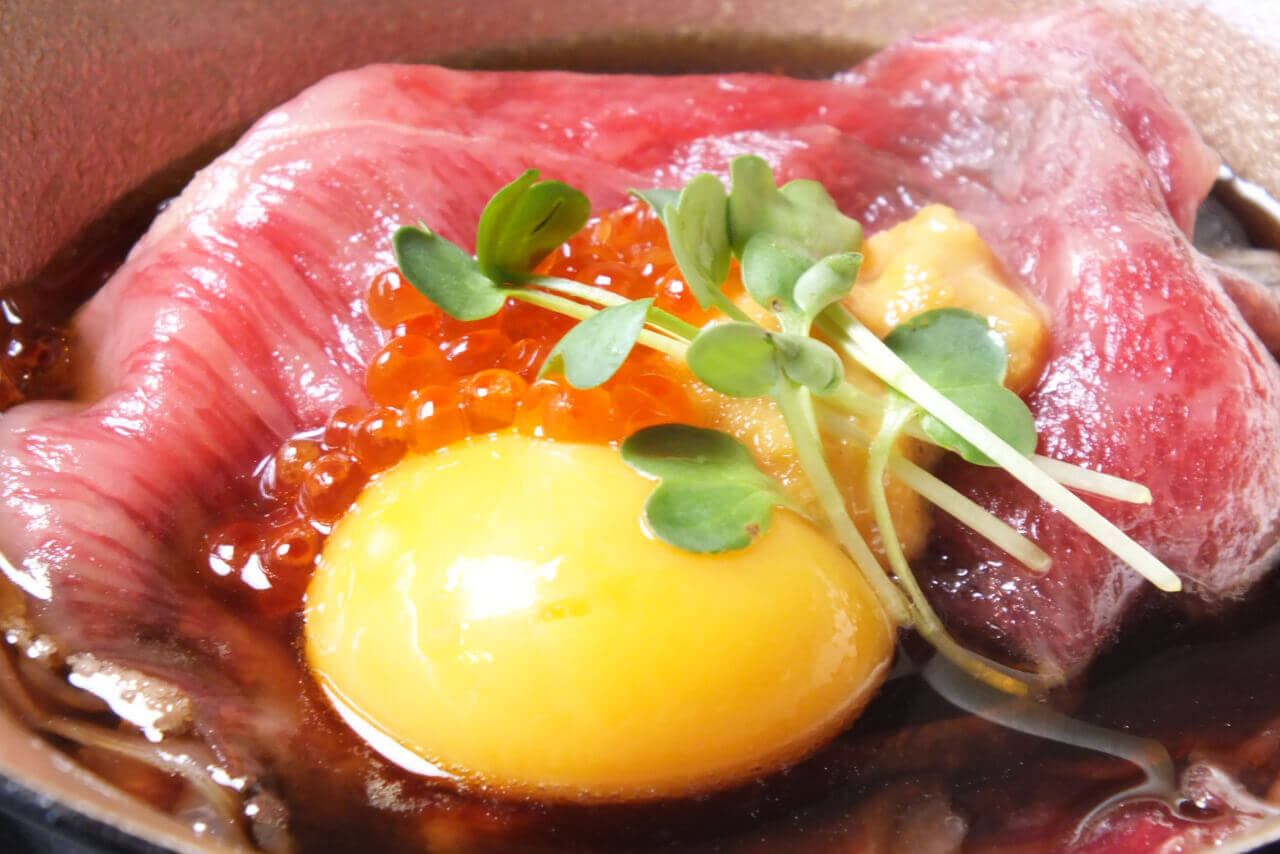 The owner's recommended dish is premium Ishigaki beef sukiyaki. This luxurious dish comes with one large slice of Ishigaki beef, which is lightly dipped into a sauce made of Okinawan bonito flakes and brown sugar, then topped with egg yolk.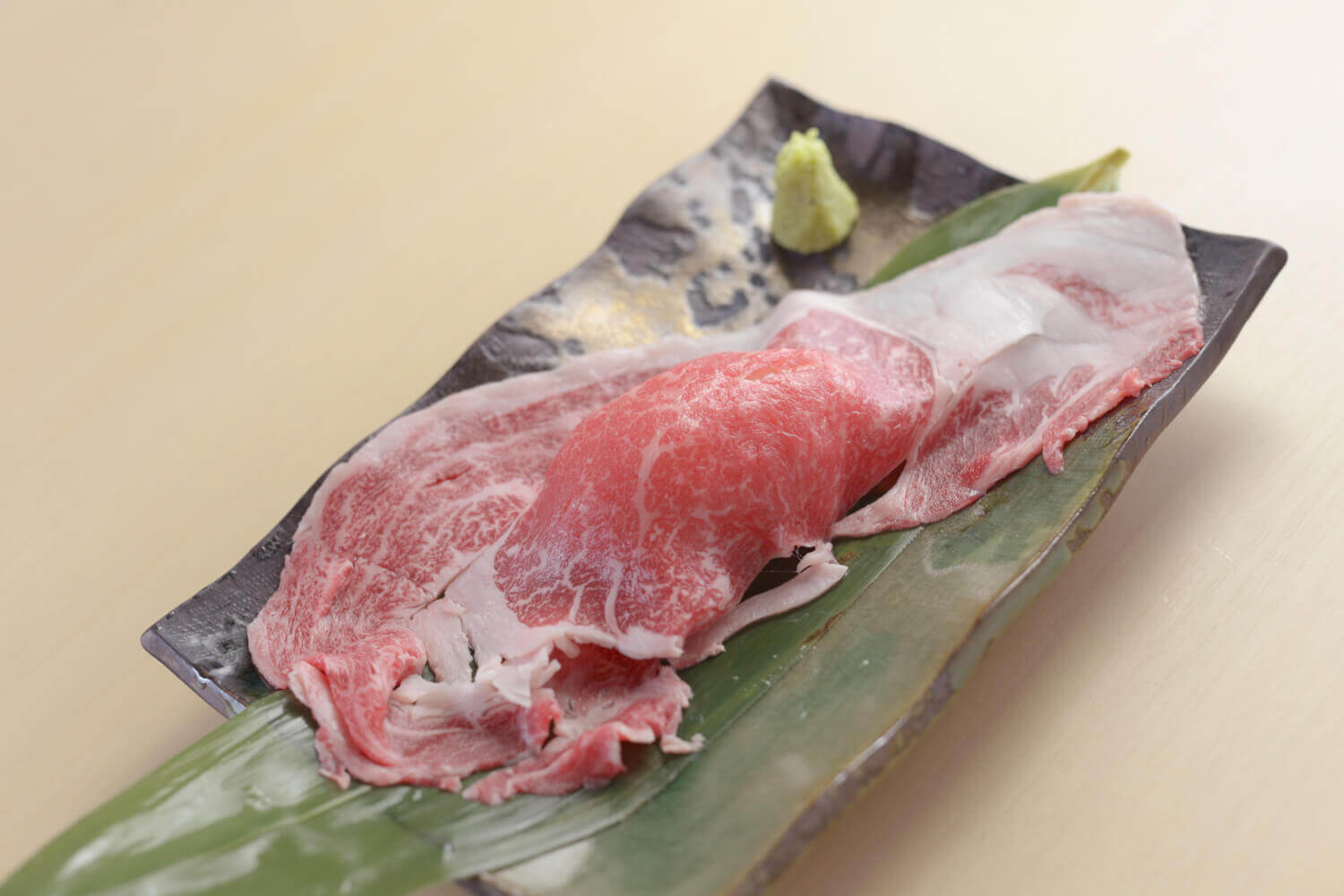 Some of the other popular dishes are: agu meatballs made with Shuri miso (that has been around since the time of the Ryukyu Kingdom); tempura, a well-known Japanese dish; sea grapes, famous Okinawan seaweed; and Ishigaki beef nigiri.
---
Shabutei Yorokobi offers flavors and atmosphere that you won't be able to keep secret. Seats are limited, so reservations are recommended.