Winter Special! Enjoy Whale Watching at Okinawa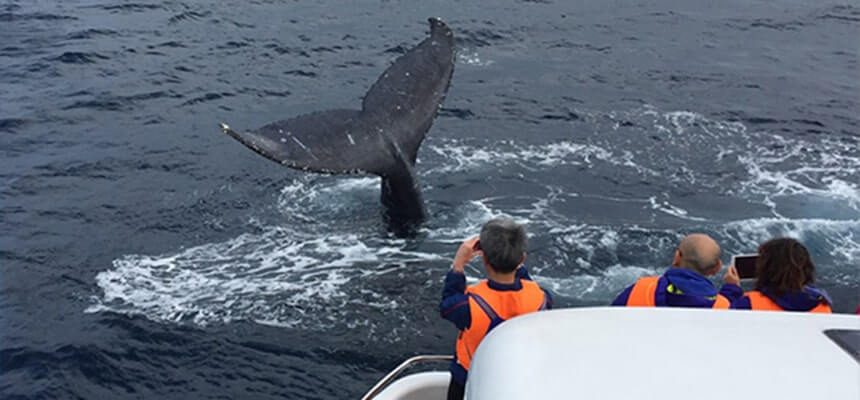 Humpback whales appear in waters around Okinawa during the winter. Let's go and watch them up close as they get you all excited with their dynamic actions.
Okinawa is one of the rare, ideal places in the world for whale watching
Humpback whales migrate in the winter toward warm waters in the southern seas to mate and give birth. There are roughly seven migration routes in the world, and whale watching tours are a thriving business especially in Okinawa and Hawaii.
The places you will likely encounter the whales can roughly be divided into two places: the waters around the Kerama Islands and the waters around Iejima Island. Fish detectors installed on boats are used to find the places where the whales may appear.
Humpback whales are one of the larger species among "whales," the world's largest mammal. Weighing between 30 to 60 (metric) tons, they have enormous bodies with which they can cause big splashes. You will surely be impressed by the dynamic actions they perform with their enormous bodies!
Whale-watching is one of the very popular activities in Okinawa. We urge you to book early if you already know you will be coming to Okinawa during this period.
Let's all experience this thrilling and exciting moment you can only enjoy during this season!
Make your reservations here! Recommended shop for whale watching tours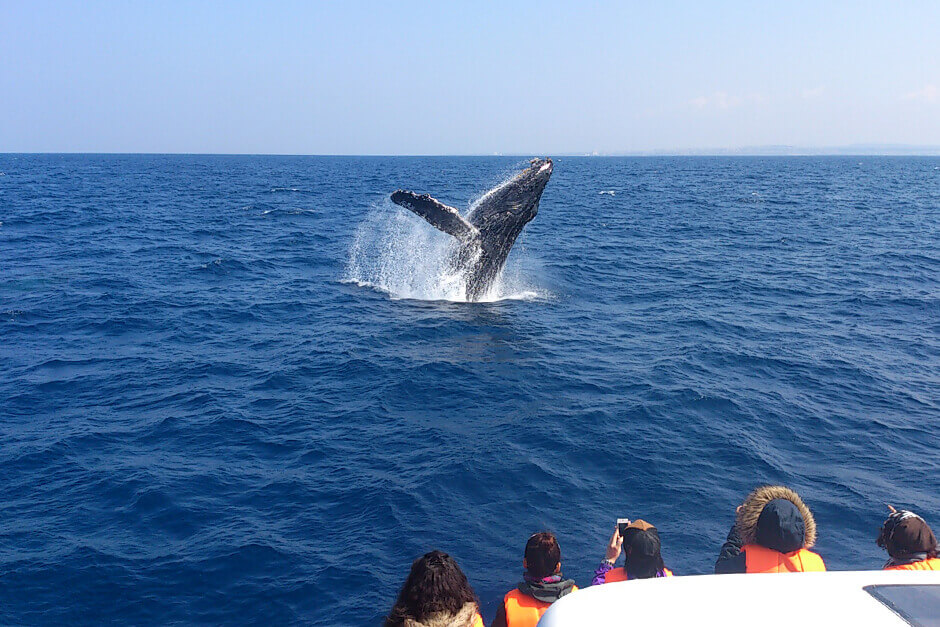 Tokashiki Co. Ltd.
[Place of departure] Naha
[Time required] About 4 hours
[Period] January 1 to March 31, 2023
[Reservations] Reservations must be made on the previous day
[Departure times] 9:30 *Meeting times 9:00
[Tour fee] adults(12years old) 4,800yen, child(4years-11 years old) 3,800yen, child(under 3 years old) 1,000yen
---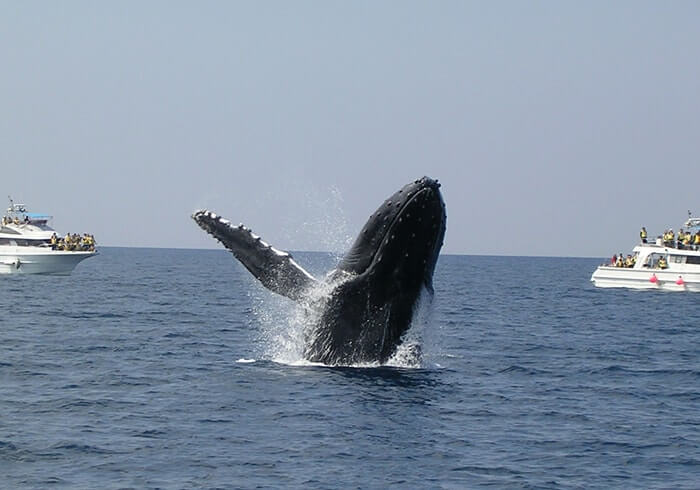 Cerulean Blue
[Place of departure]Naha/Chatan
[Time required] About 3 hours
[Period] December 28,2022 to April 2, 2023
[Reservations] Reservations must be made on the previous day
[Departure times] Naha 9:00 / 13:30, Chatan 9:30 / 13:30
[Tour fee] Naha / adults(12years old) 4,600yen, child(5years-11 years old) 3,800yen, child(under 4 years old) 1,600yen
Chatan / adults(12years old) 4,900yen, child(5years-11 years old) 3,900yen, child(under 4 years old) 1,900yen
* Free pick-up and dropoff service at hotels in Naha available if departing from Naha
---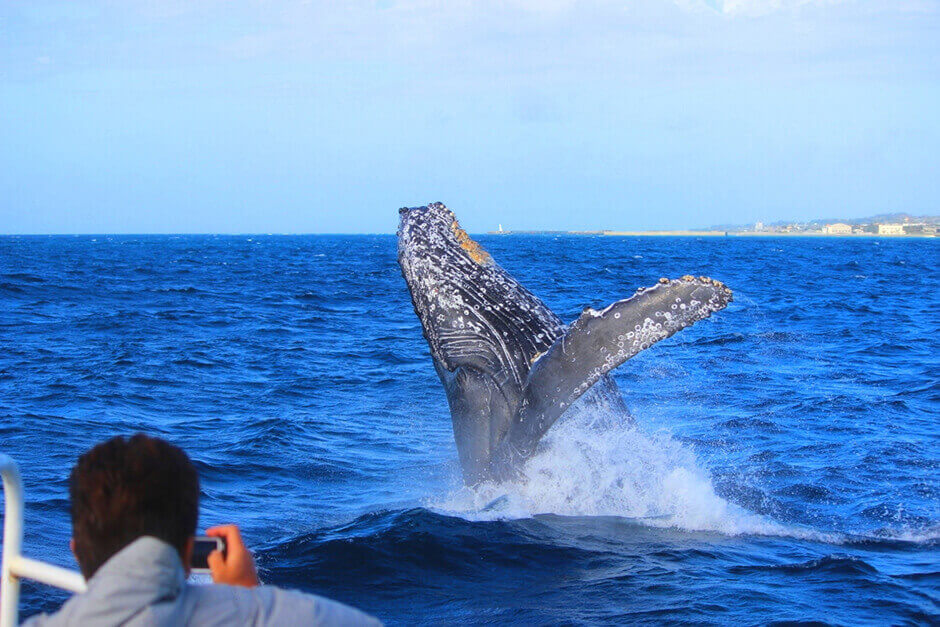 Sea World
[Place of departure] Naha
[Time required] 4 hours
[Period] January 5 to March 31, 2023
[Reservations] Reservations must be made on the previous day
[Departure times] 9:00 / 13:30
[Tour fee] adults(12years old) 5,500yen, child(4years-11 years old) 4,500yen, child(under 3 years old) 1,000yen