Popular tourist spot! Introducing reasons why Senagajima Umikaji Terrace is so addicting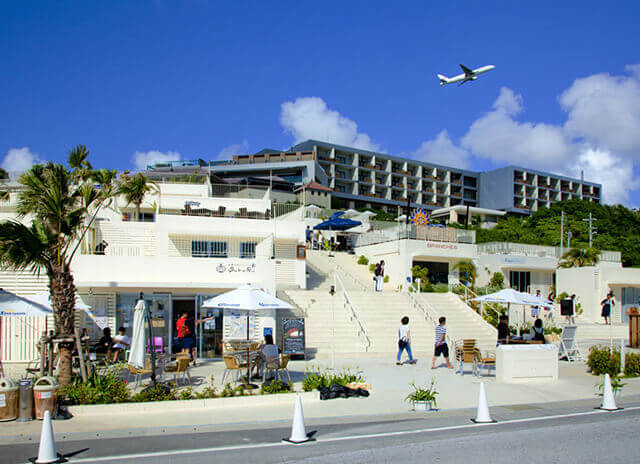 Since its opening in August 2015, "Senagajima Umikaji Terrace" has become increasingly popular. Close from Naha Airport, you can freely stop by on the day you arrive or just before your return trip. There are 45 shops such as restaurants and sundry goods stores inside the white building that stands out against the blue sky. This time, we will introduce four stores that we recommend from among the many stores.
Total weight 500 grams! A "chimufugasu (satisfying)" hamburger that is a hot topic on television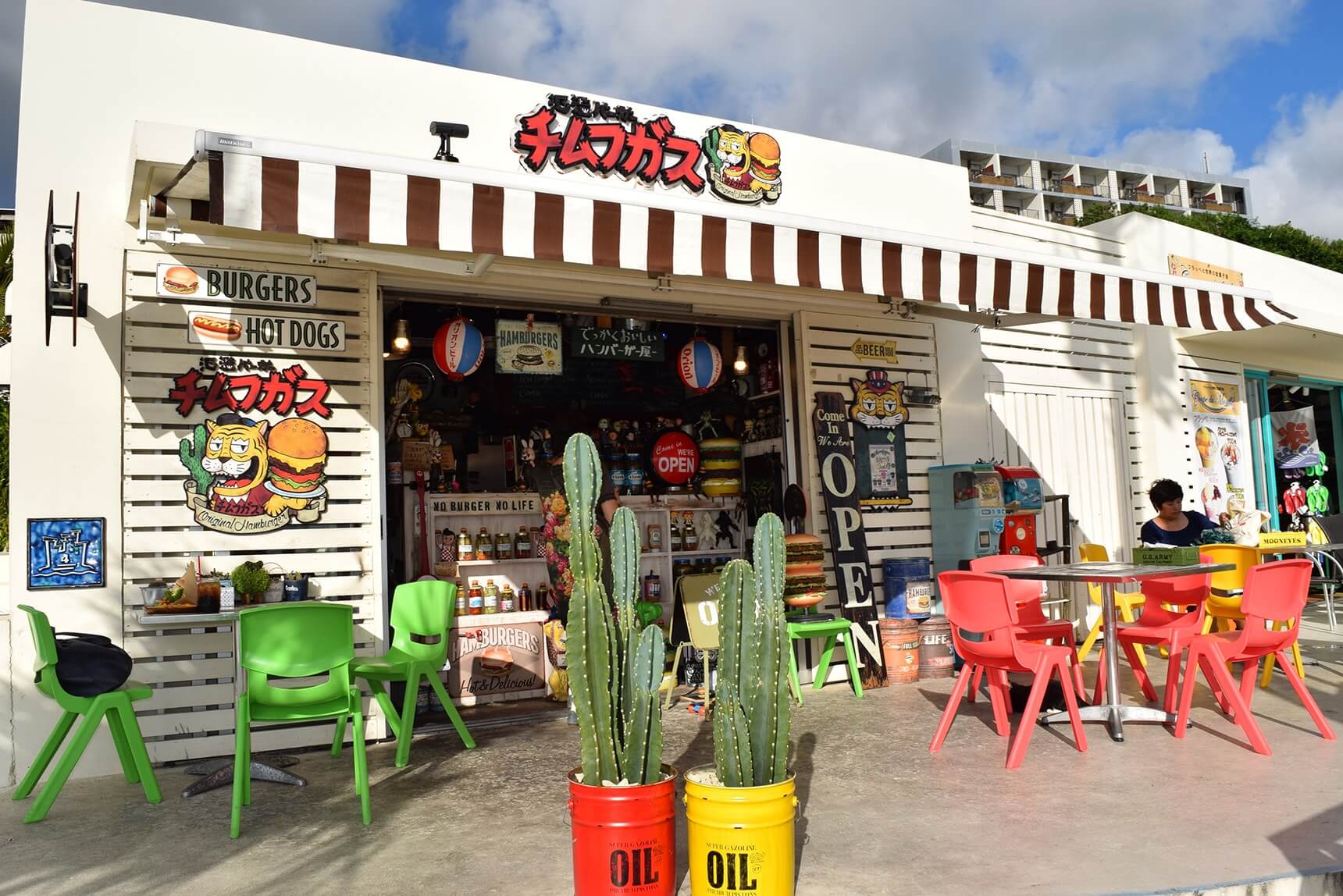 Filled with an American atmosphere, "Hanran Burger Chimufugasu" (Satisfying Overflowing Burger) is exceptionally conspicuous among all other shops in Umikaji Terrace. It is a hamburger shop that has created such a stir that it has been featured on national television. The shop was given this rather unusual name "Chimufugasu" (which means "to satisfy" in the Okinawan language), hoping to satisfy people's appetite with a hamburger that is filled with such a lot of ingredients that the ingredients are about to overflow (hanran).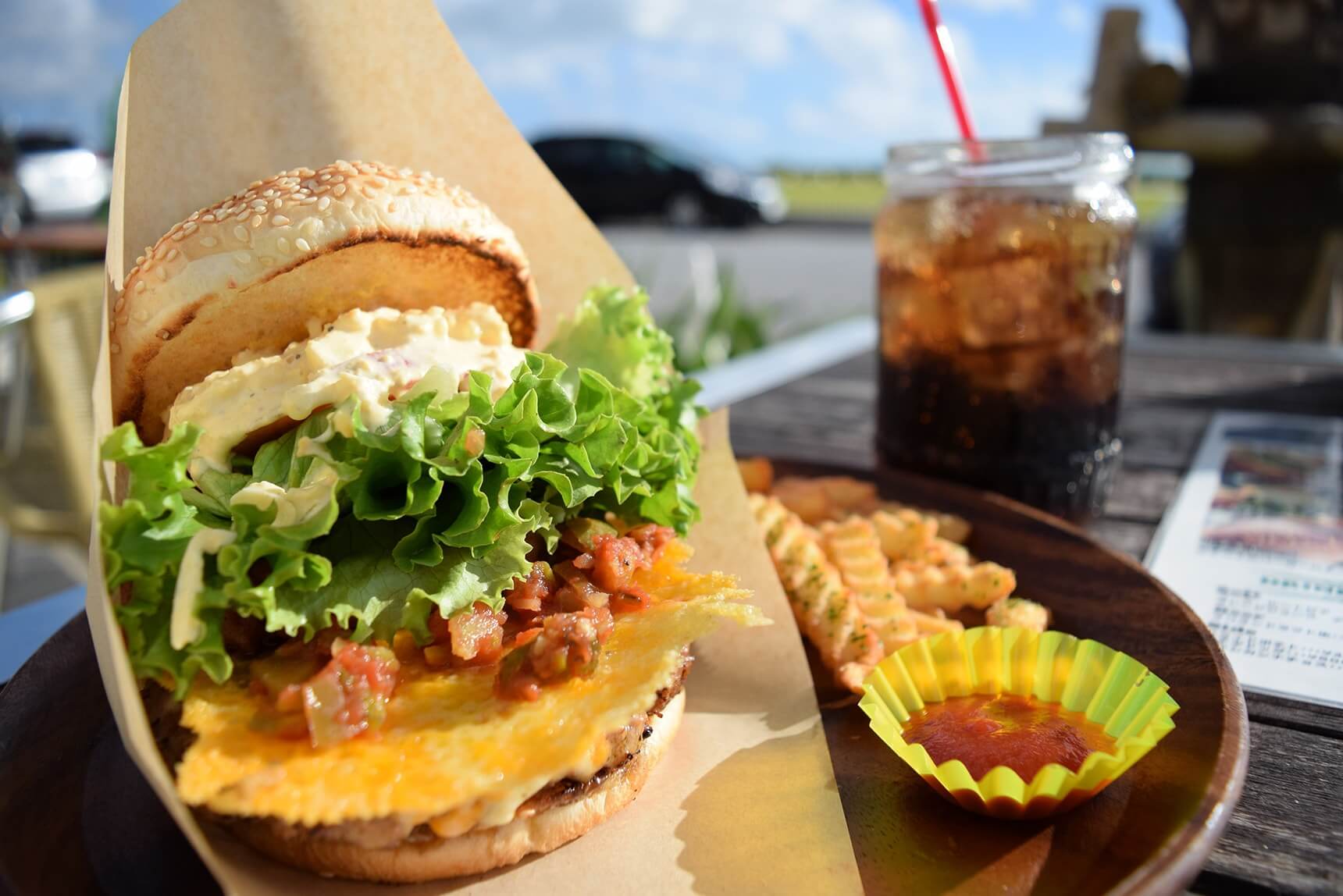 The specialty menu "Hanran Burger (¥1,320)" contains 200 grams of hamburger patty and 100 grams of bacon, and the total weight is a whopping 500 grams. The original egg sauce and a spicy sauce combine to let you enjoy a variety of flavors from a single hamburger. Although it is a huge hamburger that stands about 15 centimeters tall, taking a big bite is the Chimufugasu style of eating this hamburger. It is ideal for filling your stomach before going sightseeing.
If you are talking about Okinawa's B-grade gourmet "Omutako," then it's "Kijimuna."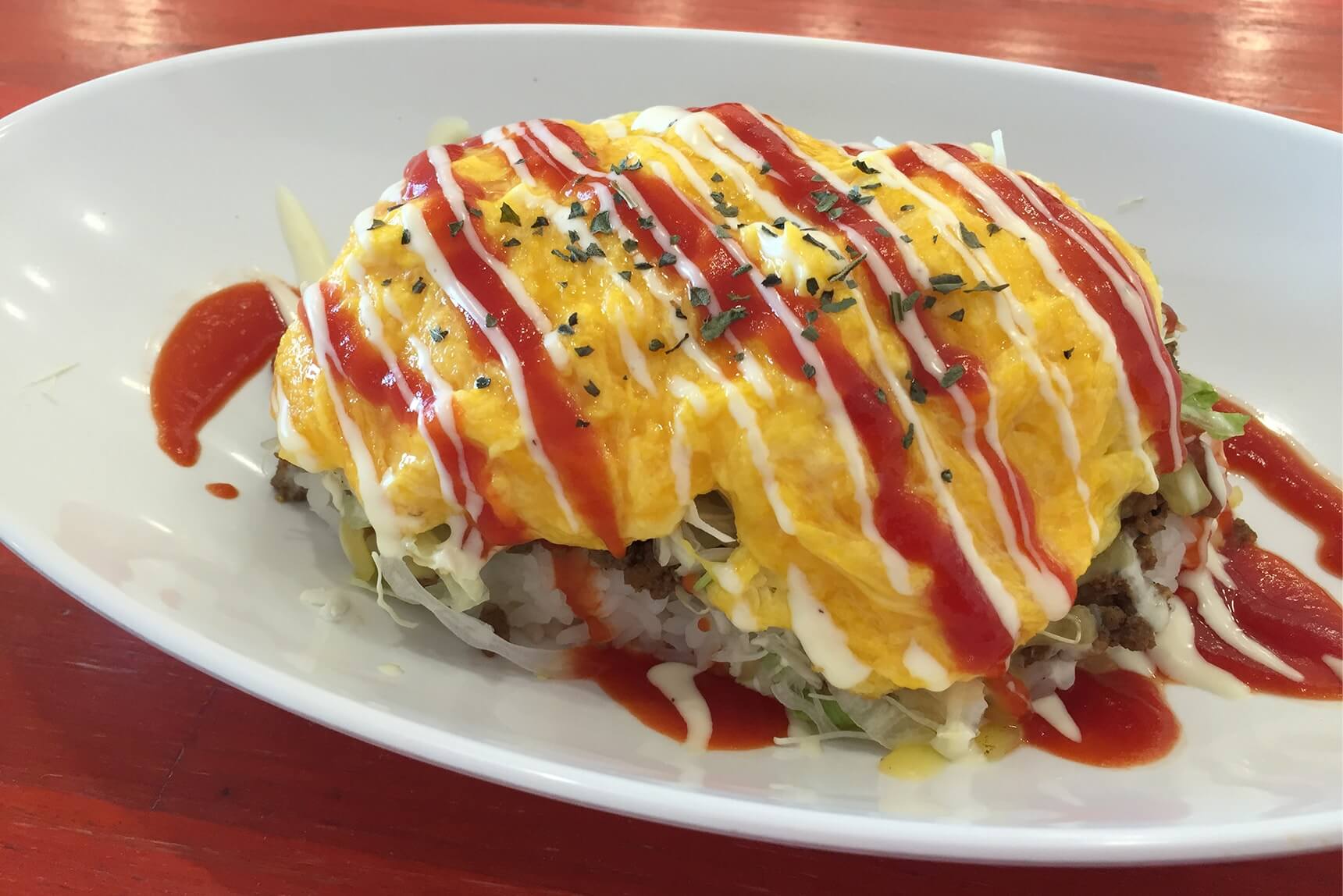 "Kijimuna," a taco rice specialty shop in Chatan-cho, has come to Umikaji Terrace. Its specialty menu is "Omutako," consisting of an omelet over taco rice, which is indispensable in Okinawan gourmet. There is a large variety of toppings, and it is said that many female customers order avocado and cheese-type toppings while many male customers order grilled chicken & garlic. You can select taco meat from three varieties: sweet, medium-spicy, and curry flavor. Chili beans are also available for people who do not eat meat. Omutako is also available in small, medium, and large sizes, so even people with children should feel free to go there.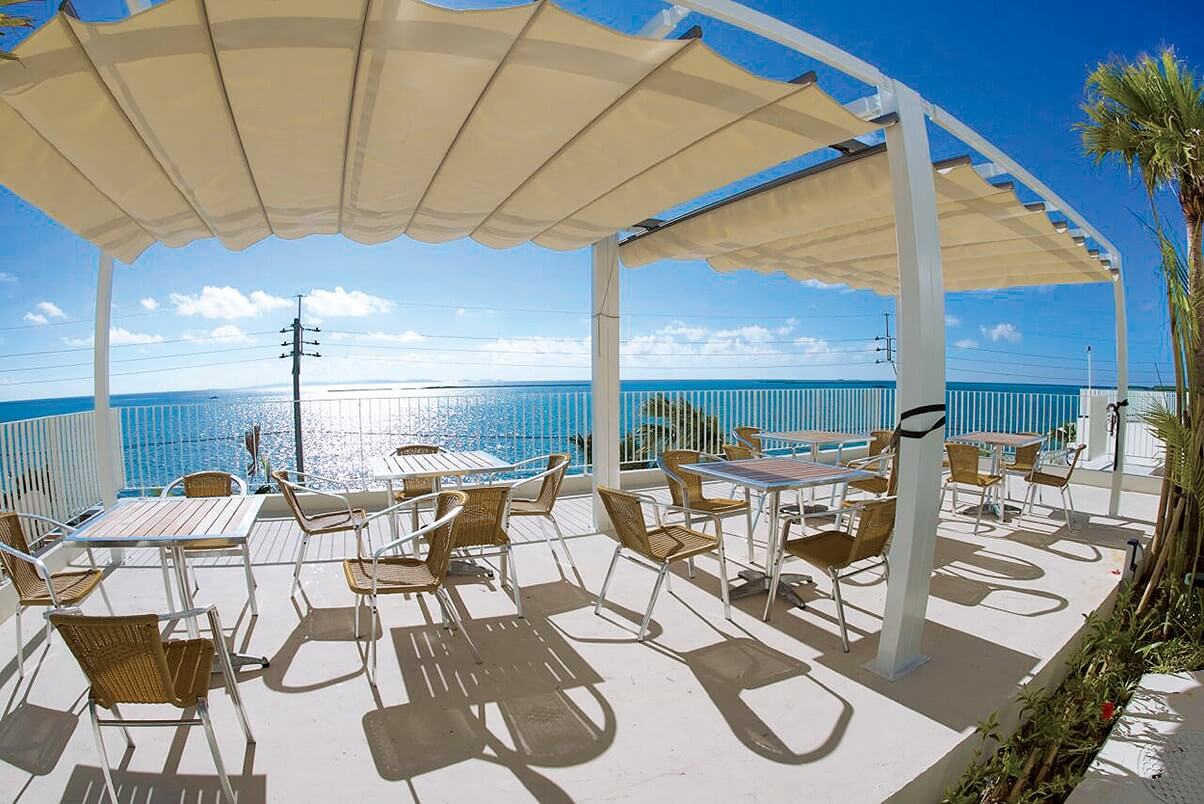 Since there is a roof over the terrace section furnished with dining tables, customers can feel at ease there even during the day time when it is hot.
Experience "Watayuki," a fluffy, chilly sweet that has arrived in Okinawa for the first time!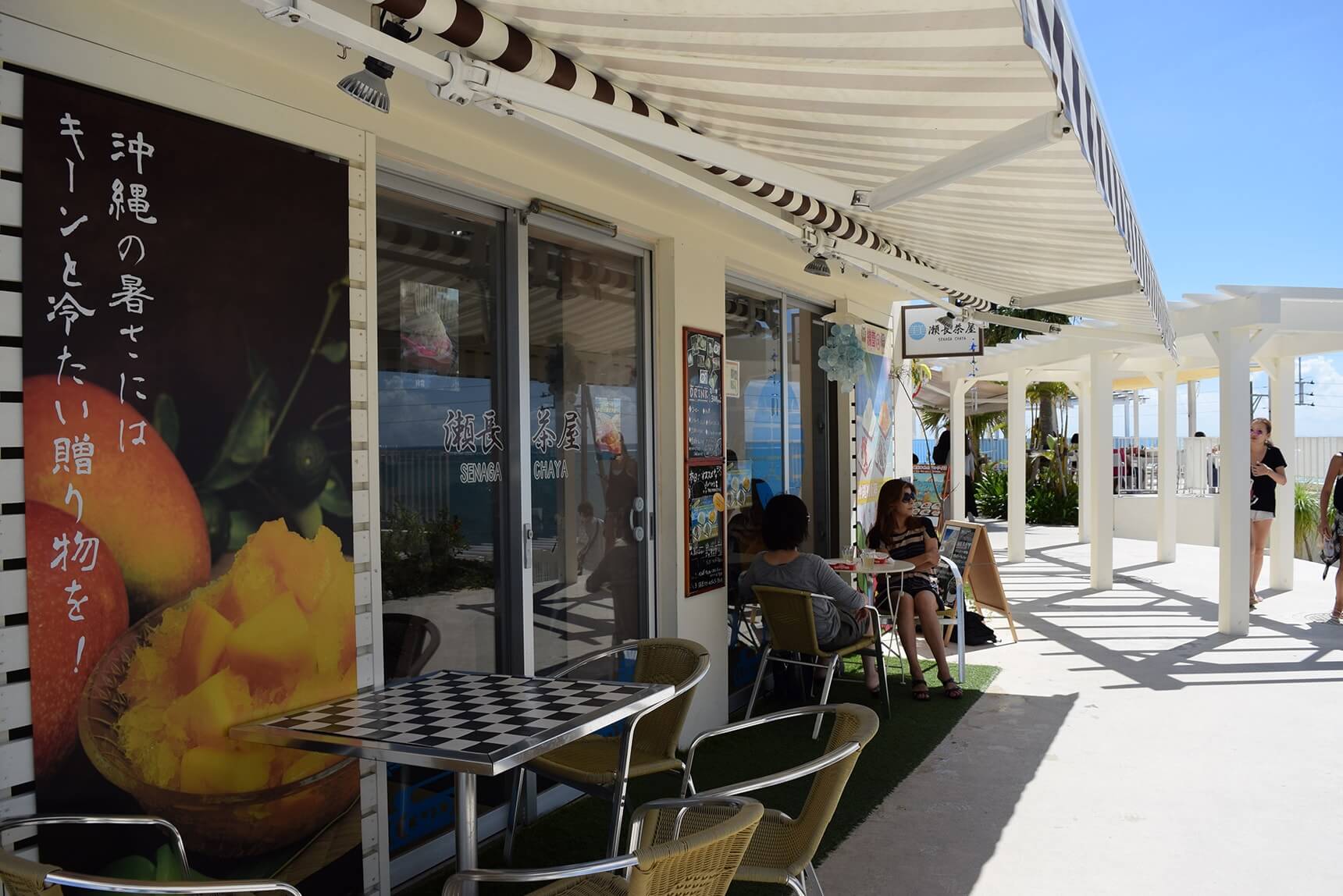 Bustling with activity every day during snack time is "Senaga Chaya" (Senaga Teahouse), a shaved ice shop. The shop's most highly recommended menu item is "Watayuki," a shaved ice with a new texture that has arrived in Okinawa for the first time.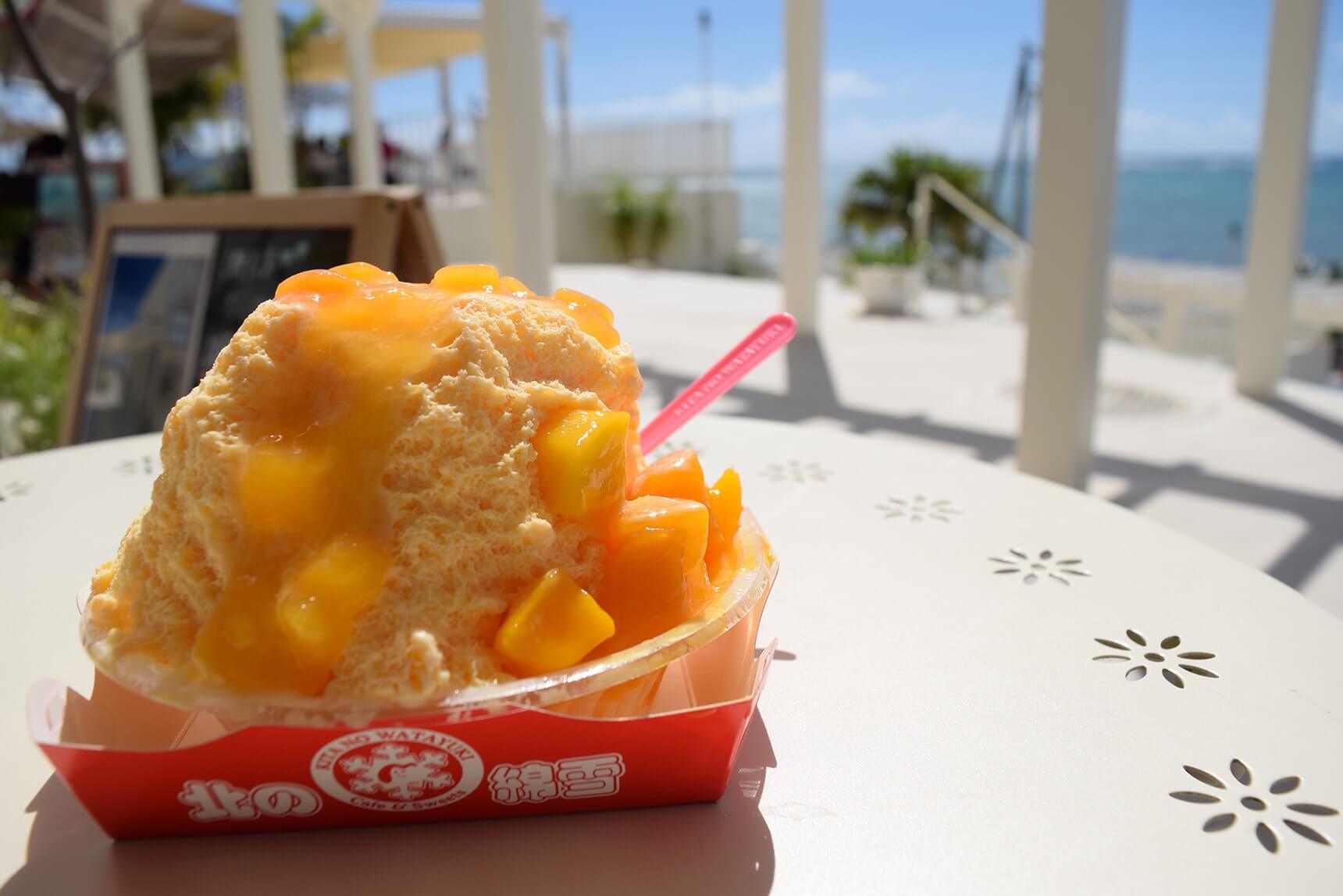 With ripe premium mango and strawberries as toppings on a bed of fluffy shaved ice made from purely domestic water and milk produced in Hokkaido, the gentle texture and taste refresh your body that has become tired from traveling. With ice that is rich in dietary fiber, Watayuki is a low-calorie sweet that is good news for women. Watayuki topped with kuromitsu (brown sugar syrup) & kinako (soybean flour), which uses 100% pure black molasses made in Okinawa and is available only in Okinawa, is also a must-check menu item.
Senaga Teahouse is a sweets shop you must definitely stop by when you are strolling around on a hot day or for dessert after a meal.
Okinawan Skin Care Brand, "SuiSavon"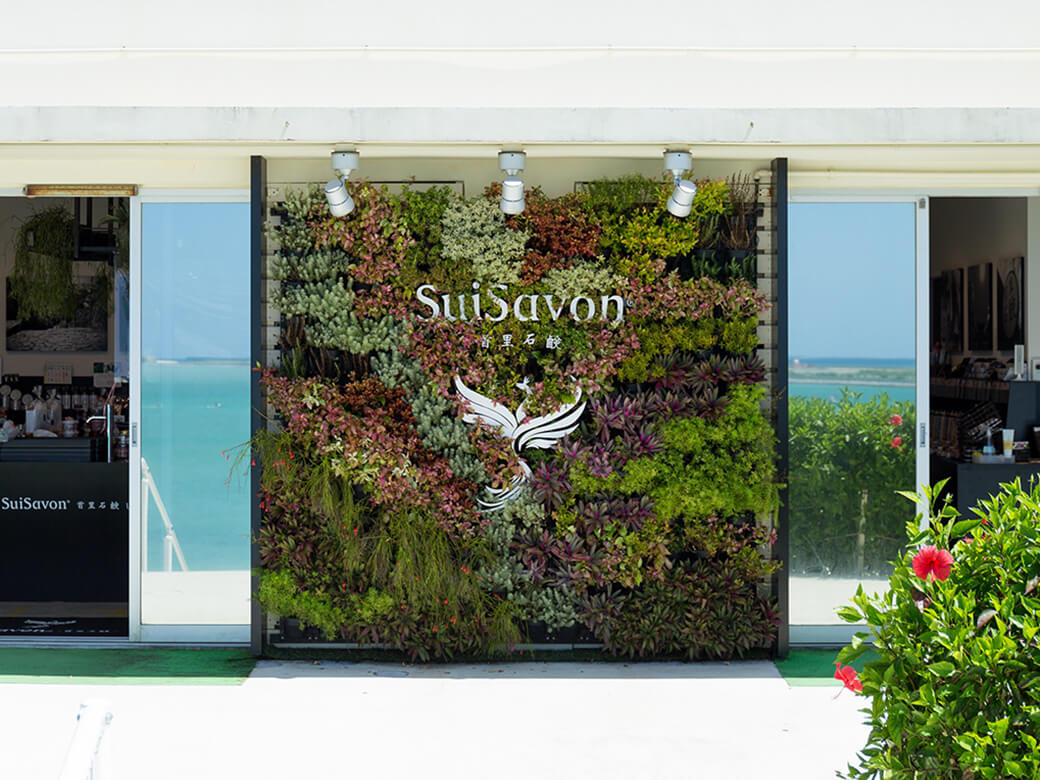 With a strong fanbase among the people in Okinawa Prefecture, SuiSavon has expanded to 17 shops in Okinawa and across Japan (as of August 2023). Their Umikaji Gallery Shop is located at the top tier of Umikaji Terrace, offering a spectacular view of the ocean and sky even from within the shop. Shoppers are welcomed by the symbol of SuiSavon, a phoenix, in a botanical display at the storefront.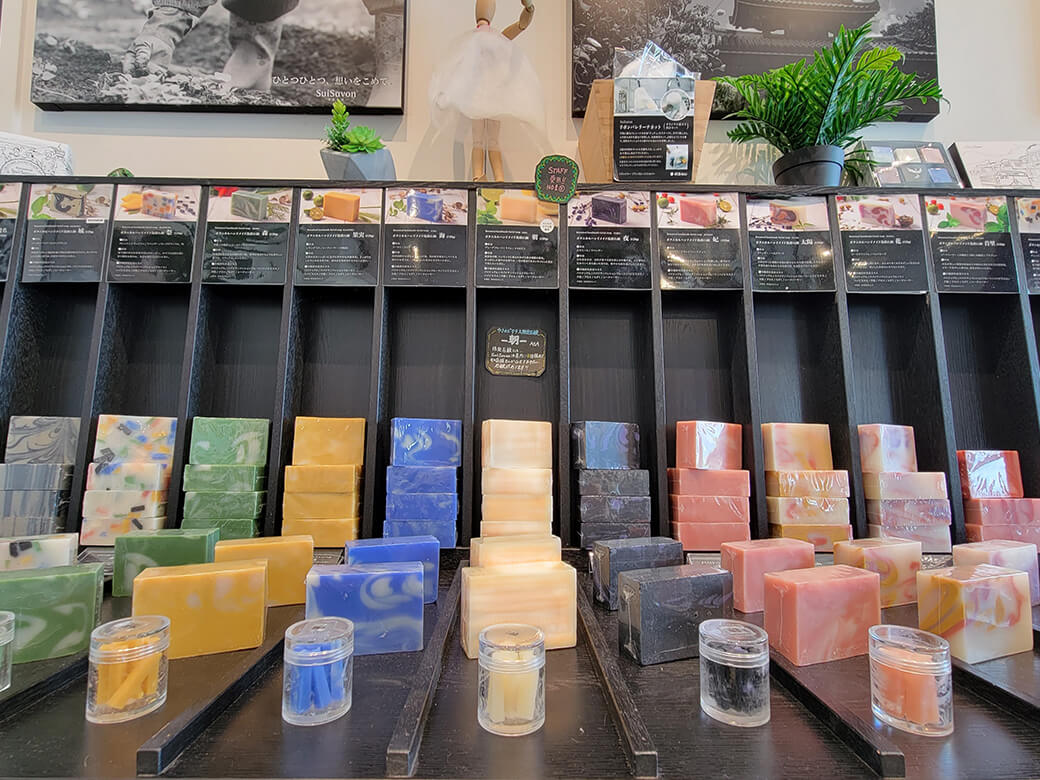 When you enter the store, you'll find yourself embraced by the pleasant scent of citrus. They offer an array of skincare products that feature the natural colors and fragrances of plants. Among them, the staff highly recommends the handmade botanical soap, Asa, which is only available at SuiSavon's Umikaji Shop. Asa has a refreshing scent that is reminiscent of the Asa, or mornings, on Senaga Island, and is perfect to start your day. Asa is also available in smaller, cube-shapes, and is recommended as a small gift or souvenir for friends.
---
So, how was it? If you can cover all the gourmet, you should be able to enjoy yourself all day long. Senagajima is also popular as a place to watch the sunset. During sunset time on weekends, live music entertainment is provided by popular local musicians, letting you enjoy a laid-back atmosphere different from the day time. In addition, people who have become tired from strolling around are recommended to take a break by immersing themselves in a foot bath.
Since it is a popular tourist spot, congestion can occur on weekends, so when you stop by here, make sure you have ample time to get to the airport.