Yui Rail, an exciting city monorail in Okinawa. There's more to it than just a transportation method!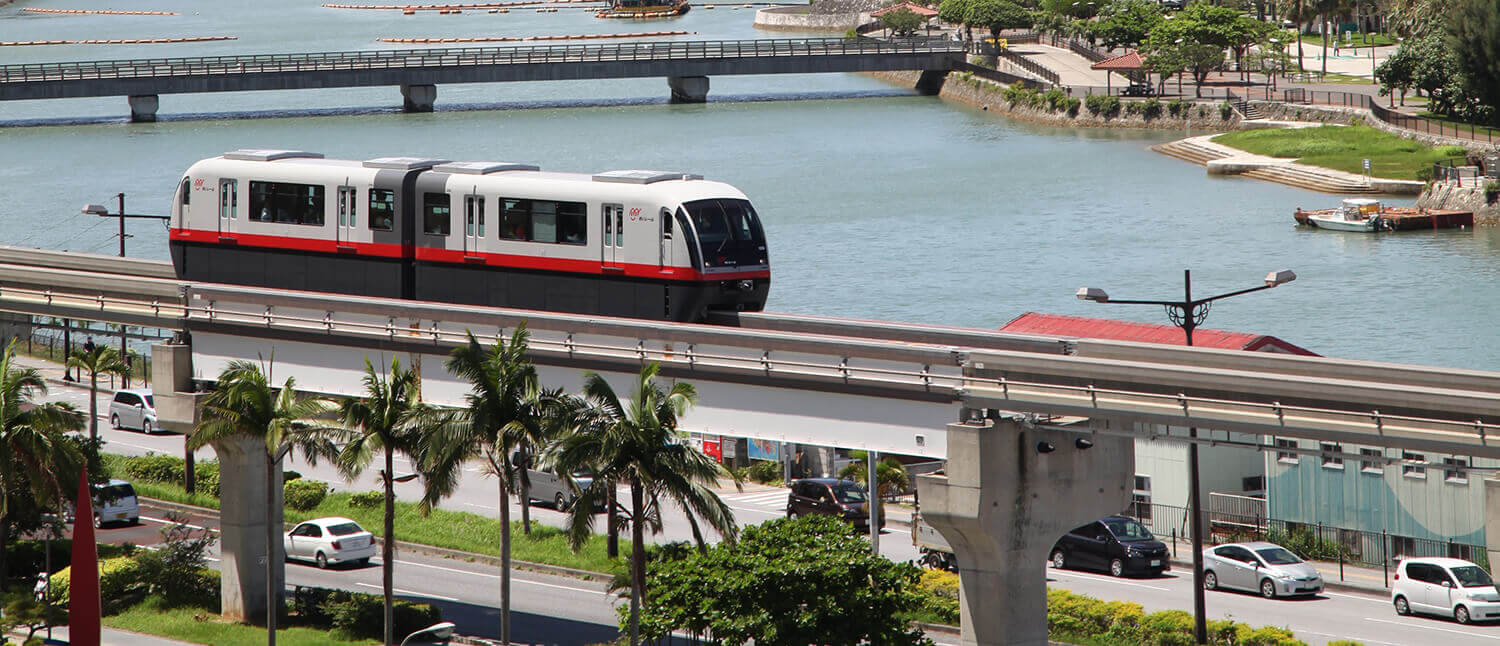 The Okinawa Urban Monorail, referred to as Yui Rail, began its operation on August 10, 2003. From local riders to foreign and domestic visitors to Okinawa, the Yui Rail draws a wide range of ridership. Four more stations were added in October 2019, offering further convenience! In this article, we will introduce ways to maximize your experience and some recommended spots in Naha that you can explore using the Yui Rail.

What is Yui Rail?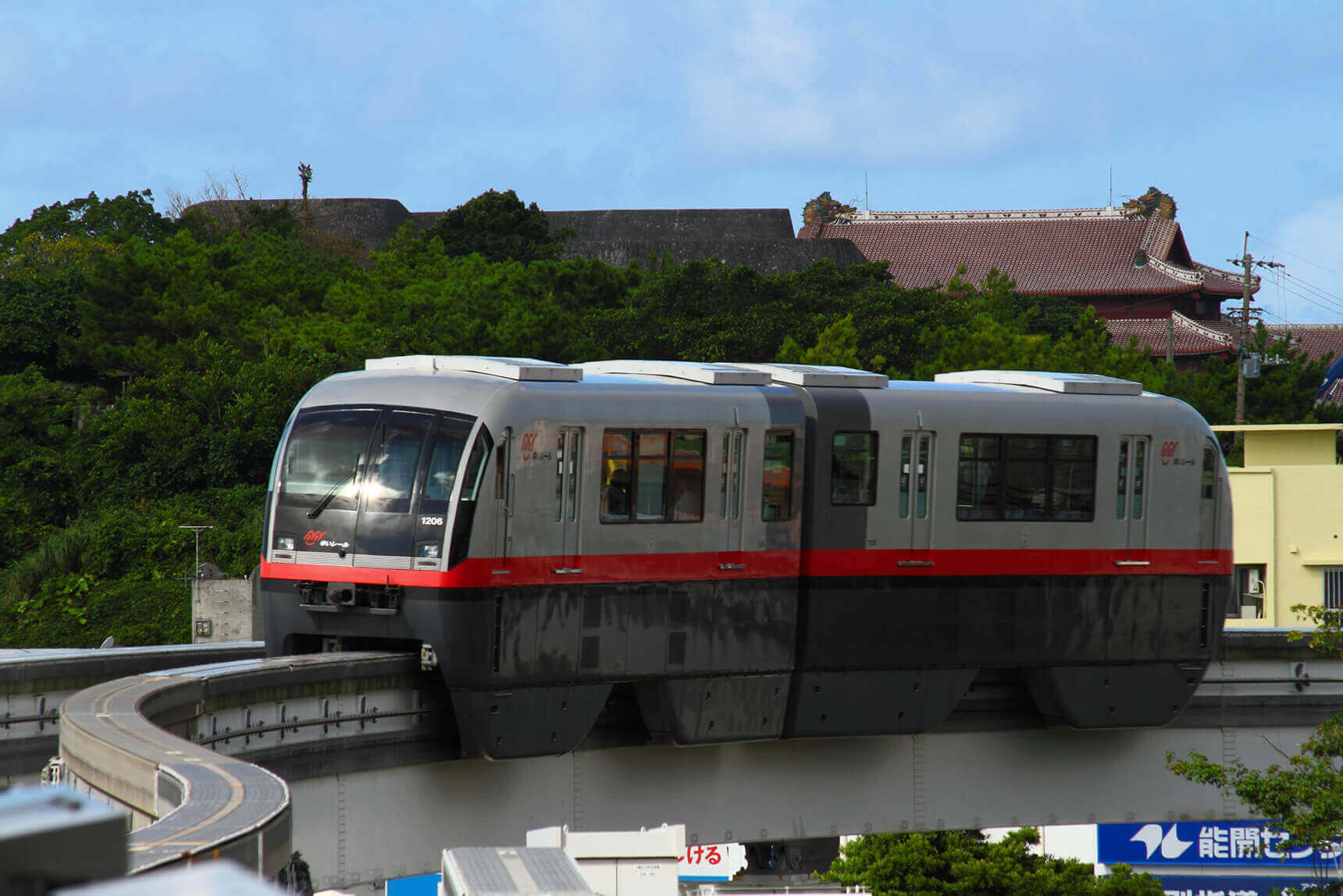 The Yui Rail travels across 17km between Naha Airport Station and Tedako-Uranishi Station in 37 minutes and lets you avoid the congestion from traffic and road construction to get to your destination on time. The two-car monorail trains will change to three-car trains starting August 10, 2023. Even with the additional car, the Yui Rail trains are very compact in comparison to monorail trains in other areas, and the charming exterior has garnered many fans! Just one look at a train coming into the station, you also might become a fan. Despite its compact size, the Yui Rail trains run along tracks that are as high as a five-story building in some parts along the route. The Yui Rail offers a view of Naha from above, something that you wouldn't experience with other modes of transportation like rental cars and buses. The seats right up front, just behind the operator's seat, offer an especially great view.
Each station has unique Okinawan theme you'll want to look for!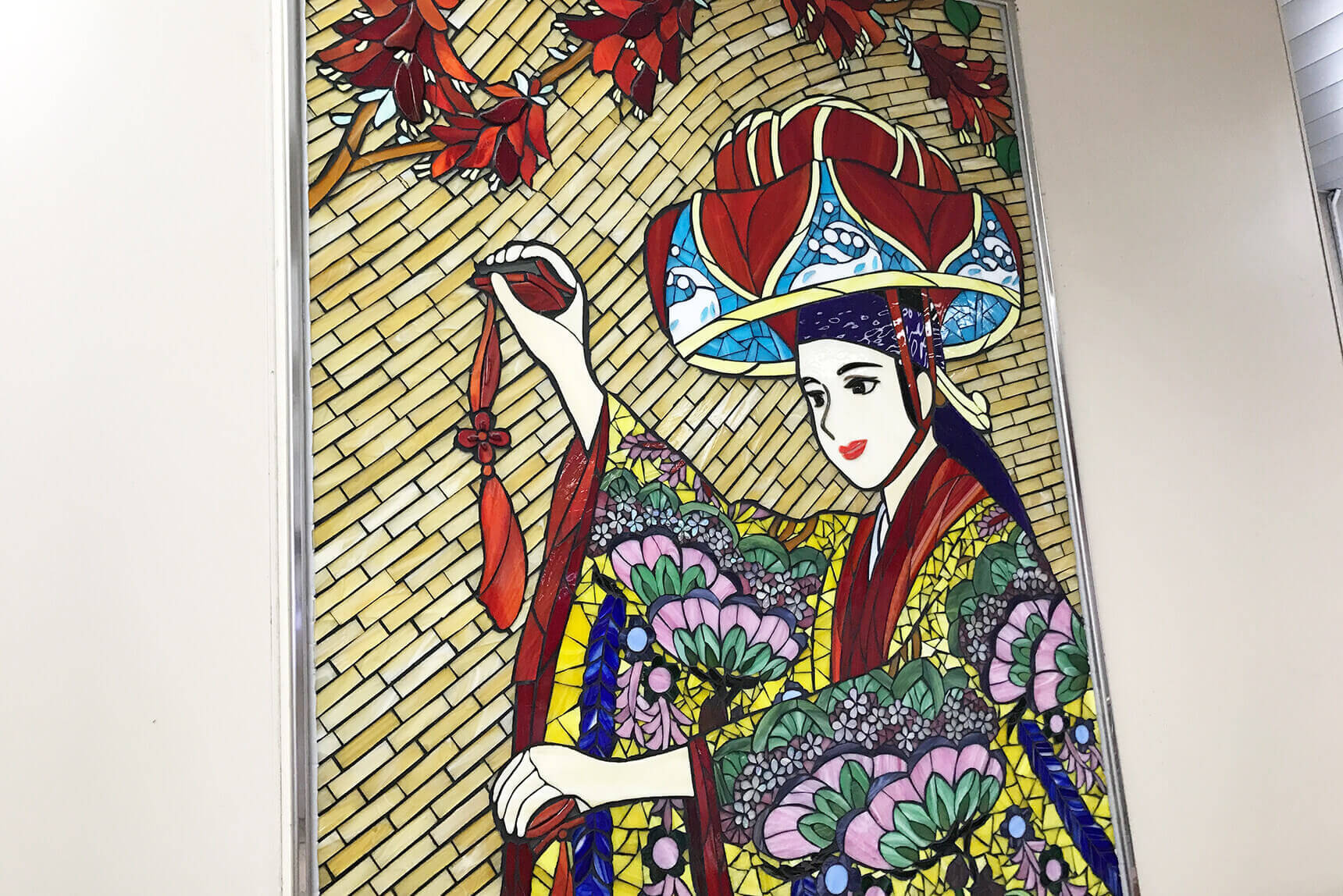 Each station has unique decorations, like glass art and shisa. Some art pieces are themed after traditional Okinawan events like eisa dance and dragon boat race. Others illustrate Shuri Castle and Okinawan ocean. Yui Rail uses Okinawan folk music for eki-melo, or jingle that plays upon the arrival of a monorail. Each station plays different folk music: Tsubokawa Station plays Toshin Doi, Asato Station plays Asadoya Yunta, and Gibo Station plays Bashofu. These are all well-known music in Okinawa that will make you want to sing along.
Yui Rail's one-day pass – get a better deal by riding more!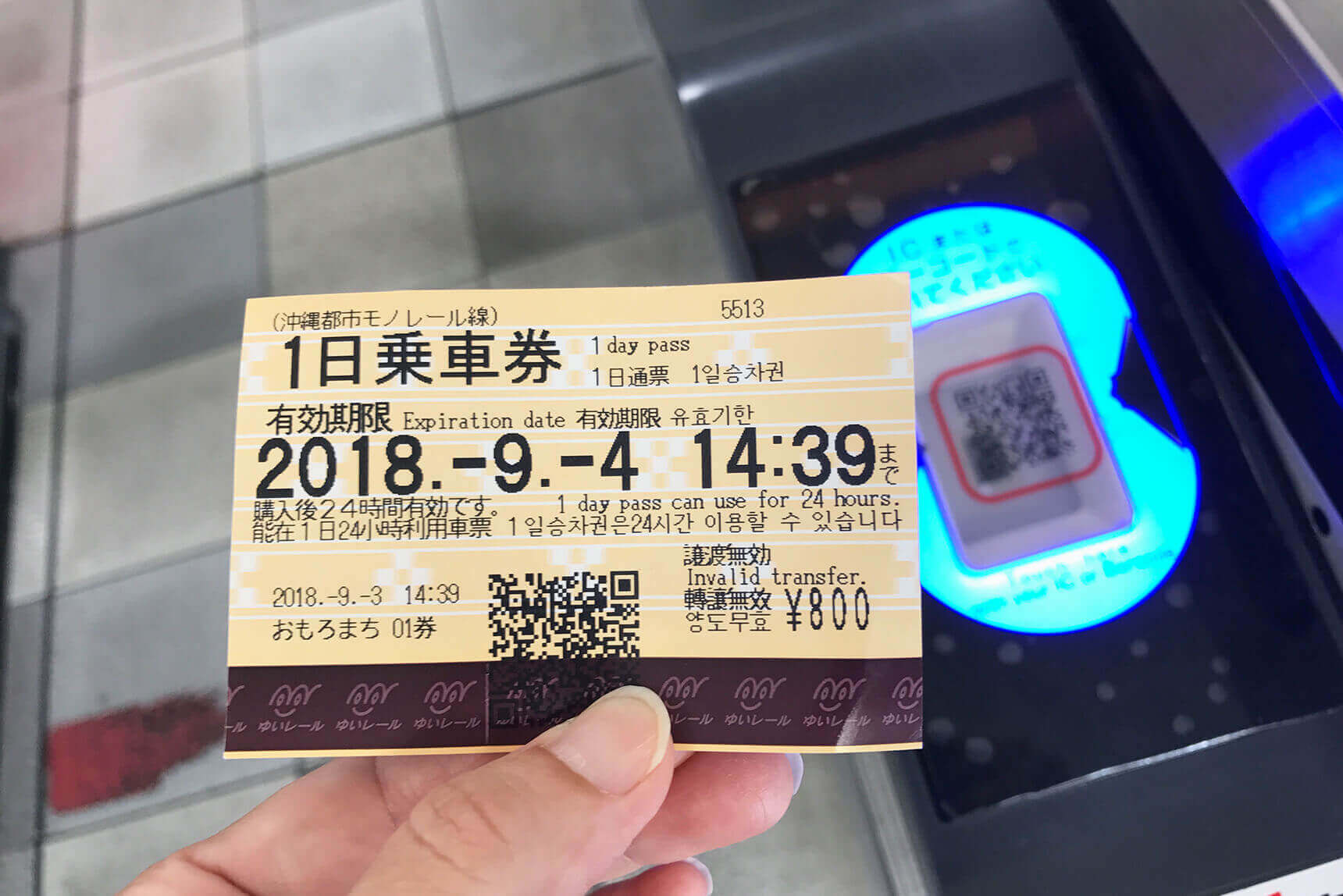 The 800yen one-day pass lets you ride the monorail as many times as you want within 24 hours after purchase. It's perfect for Yui Rail tour. The standard monorail fee for an adult is between 230yen and 330yen, so purchasing a one-day pass is a better deal if you know you're going to ride it more than 3-4 times in a day. Yui Rail one-day pass might benefit you in other ways as well; at some parks you may get a free drink or an entrance fee discount if you display your Yui Rail one-day pass, so you might wanna do a little research ahead of time.
OKICA, an IC card limited to Okinawa!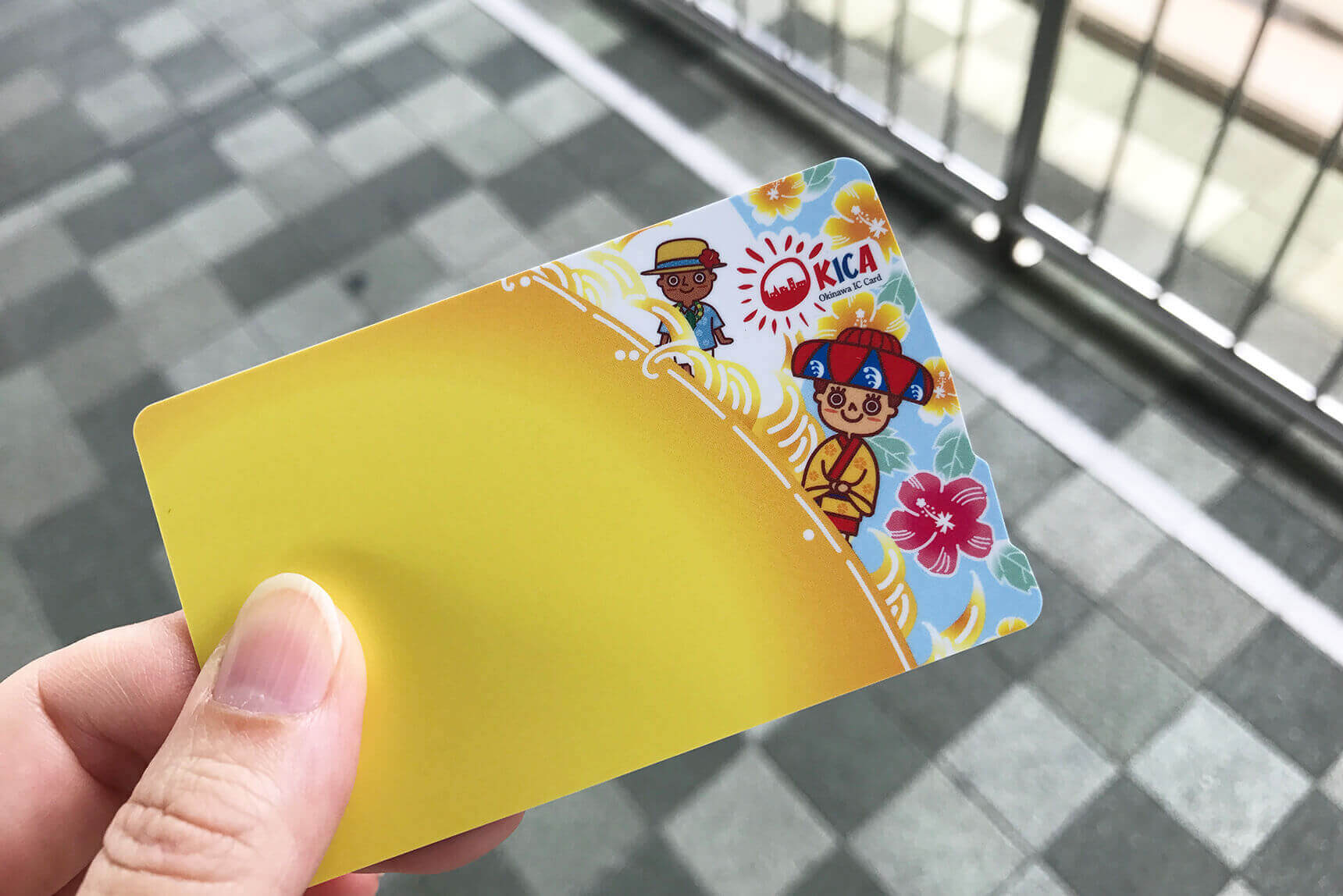 OKICA can be used on both Yui Rail and local buses. Avoid the hassle of purchasing a ticket every time and just place your OKICA against a ticket machine. The Okinawan design on the card and the fact that it's limited to Okinawa makes it a perfect travel memorabile. To purchase, go to a ticket machine or a ticket counter at a station. They are available at some convenience stores as well.
Moving on to the list of recommended tourist stops in Naha accessed by Yui Rail!
---
Kokusai Dori – a must-go spot! A fun stroll with lots to see and numerous foods to try out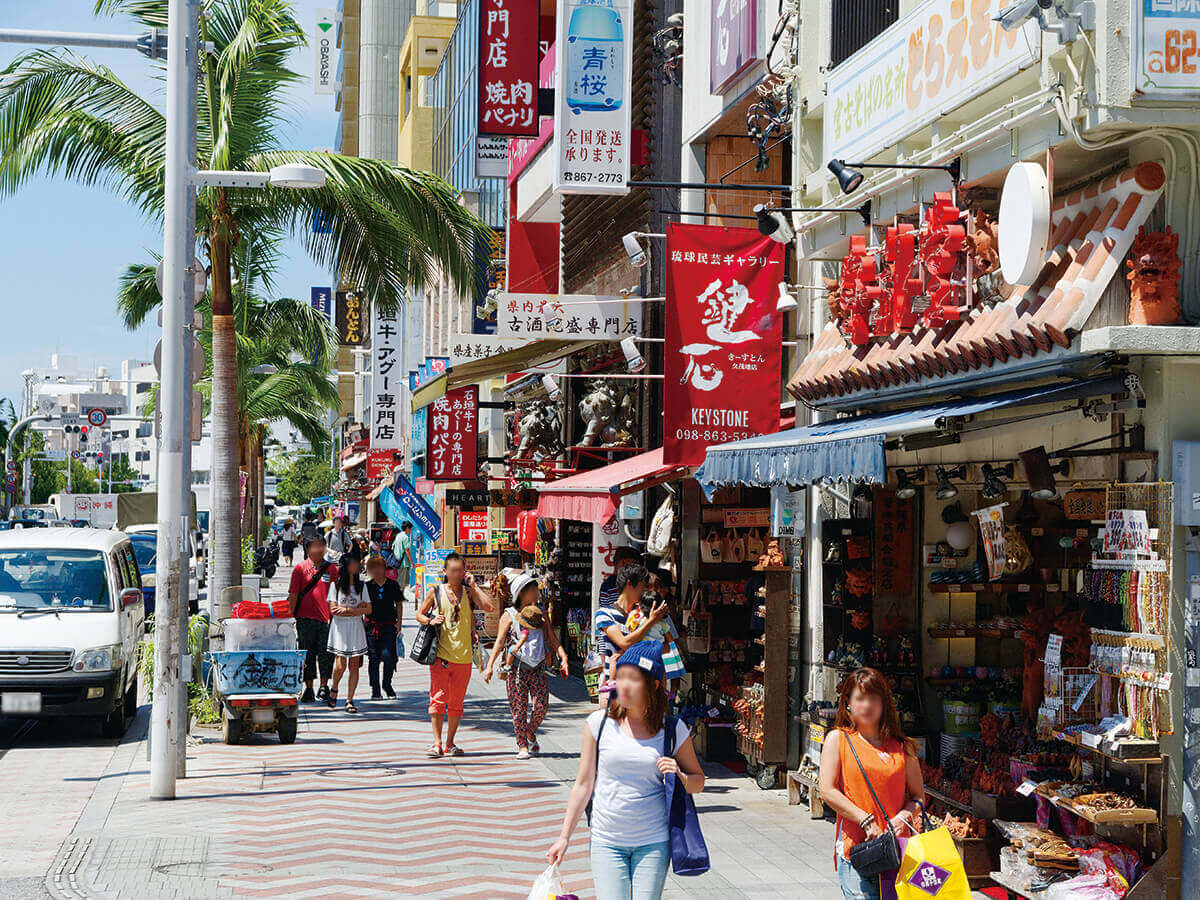 Souvenir shops and restaurants line up on this famous tourist destination. The station located at the entrance to Kokusai Dori is Kencho-mae Station. You won't even have to deal with finding parking spots if you used Yui Rail.
---
Naminoue Beach – the only beach in Naha that's open for swimming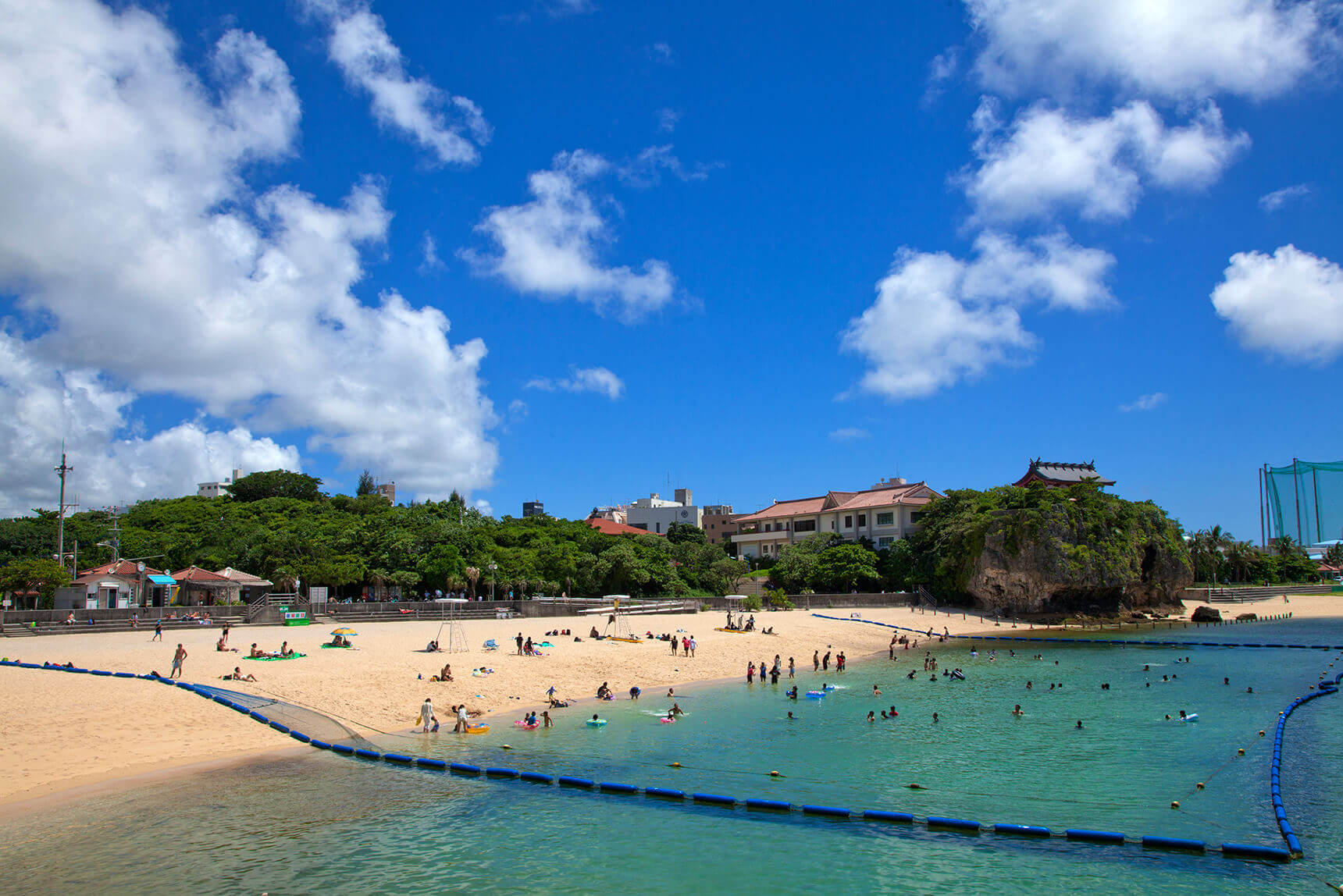 It's a 15-minute walk from Kencho-mae Station to Naminoue Beach, where you can swim and enjoy marine activities. Walk just 3 minutes from the beach and you'll find Naminoue Shrine, which stands tall atop a bluff and looks out over the blue ocean. The paper fortunes are very popular and available in four languages.
---
Satisfy your appetite with all kinds of gourmet foods at Kokusai Dori Yataimura (Kokusai Dori Food Street).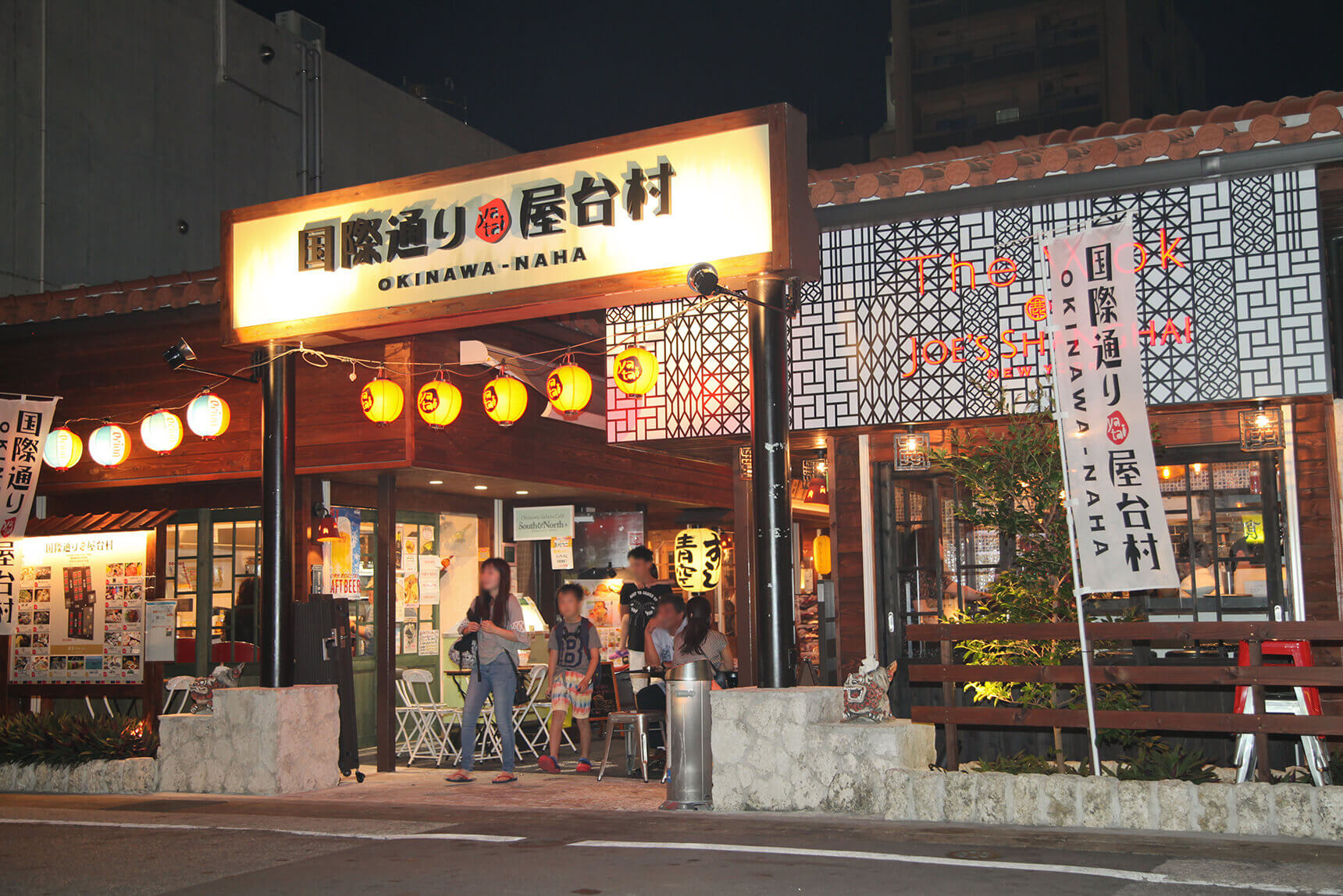 Why not enjoy Okinawa night life to the fullest at Kokusai Dori Yataimura? It's only a 4-minute walk from Makishi Station and is home to close to 20 different restaurants. Naturally, you'll find Okinawan food as well as Japanese and Western cuisine. Stay out late with a wide variety of great food.
---
Great for Okinawan souvenirs. Many shops line Tsuboya Yachimun Street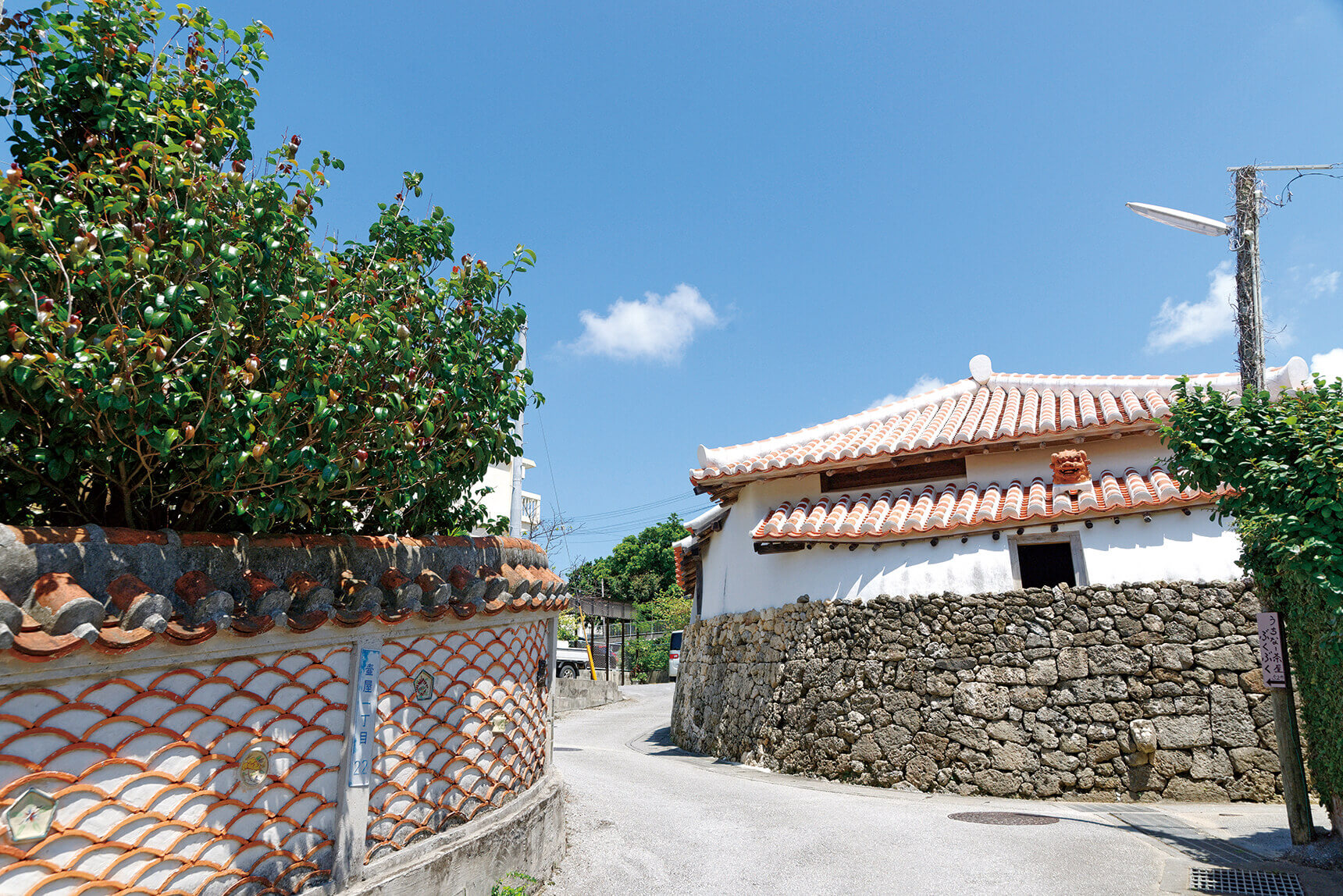 Yachimun is the Okinawan word for fired ceramics. Walk just 12 minutes from Makishi Station and you'll find Tsuboya Yachimun Street. The street is home to everything from traditional style to modern pieces, so you'll definitely find something that suits your tastes. Just walking along on this atmospheric street is quite pleasant.
---
Encounters with rare ingredients! Naha's kitchen – Makishi Public Market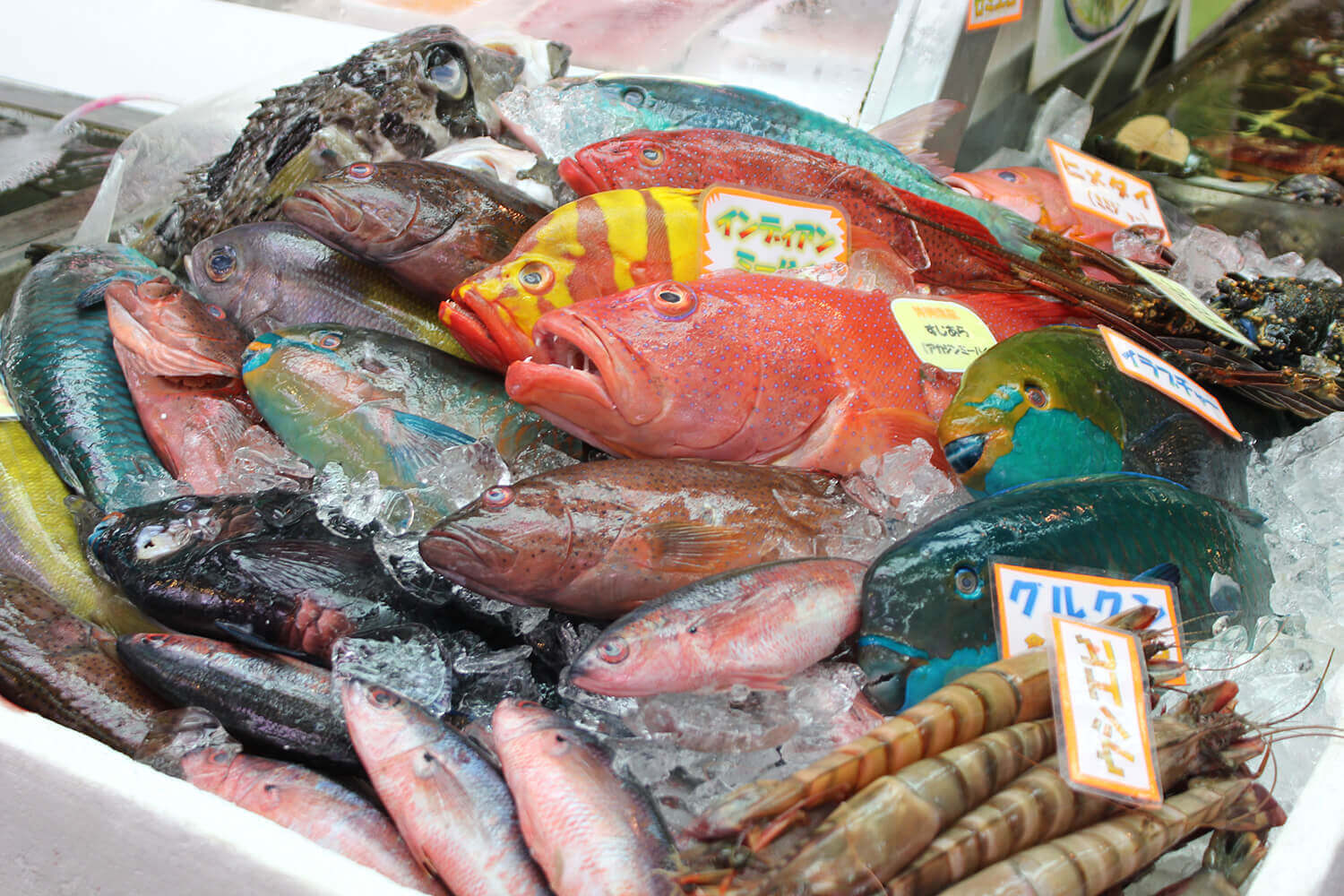 Makishi Public Market is an 8-minute walk from Makishi Station. For many years, it's been revered as Naha residents' kitchen, and these days you will find it bustling with locals and tourists alike. There are cafeterias on the second floor that will cook up the ingredients you buy at the market—very popular because you get to taste the freshest ingredients!
---
Completely charming! Shuri Castle – the roots of Okinawan culture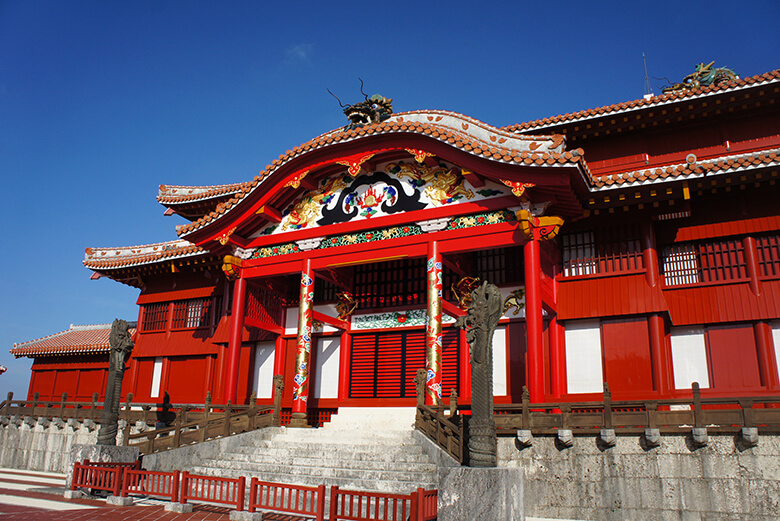 *PHOT provided by Okinawa Commemorative National Goverment Park Shurijo Catsle Park
It's just a 15-minute walk from Shuri Station to the popular photo spot at Shureimon Gate, the entrance to Shuri Castle. If you hop on the monorail headed towards Shuri, the castle will appear to the right of the monorail. So take a seat on the left side if you want to see the castle straight ahead.
---
Take a stroll through historical Shuri, a town that sprung up around the castle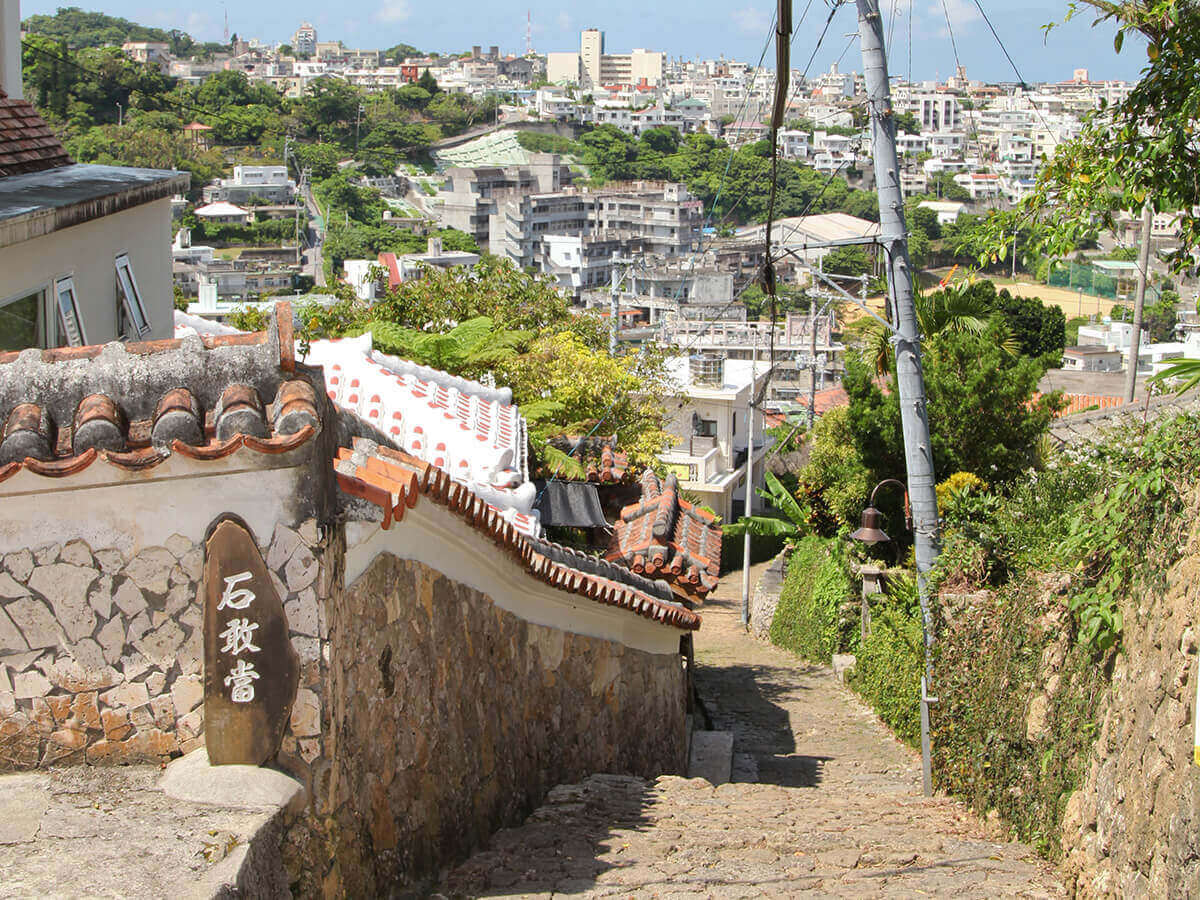 There's more to Shuri than just Shuri Castle; it's got cobblestone paths, cafés, restaurants, and fabric dyeing activities. There are enough things to do in Shuri that you could spend all day just in that area. All of these tourist spots are within a 20-minute walk from Shuri Station, so we recommend exploring on foot.
---
The monorail lets you have an amazing time in Okinawa even without a rental car. Enjoy great views from the monorail window and fascinating art at each station. And with the convenient OKICA IC card, the travel time between destinations in Naha becomes a part of the fun experience.