Sesoko Island is a popular destination because it's an island that can be reached by a quick, 15-minute car ride from Churaumi Aquarium. Introducing 8 recommendations for those who want to have a laid-back time in Okinawa, from secret beaches to a peaceful cafe in a traditional Okinawan home and souvenir shops.
Anchi Beach – a secret beach frequented by the locals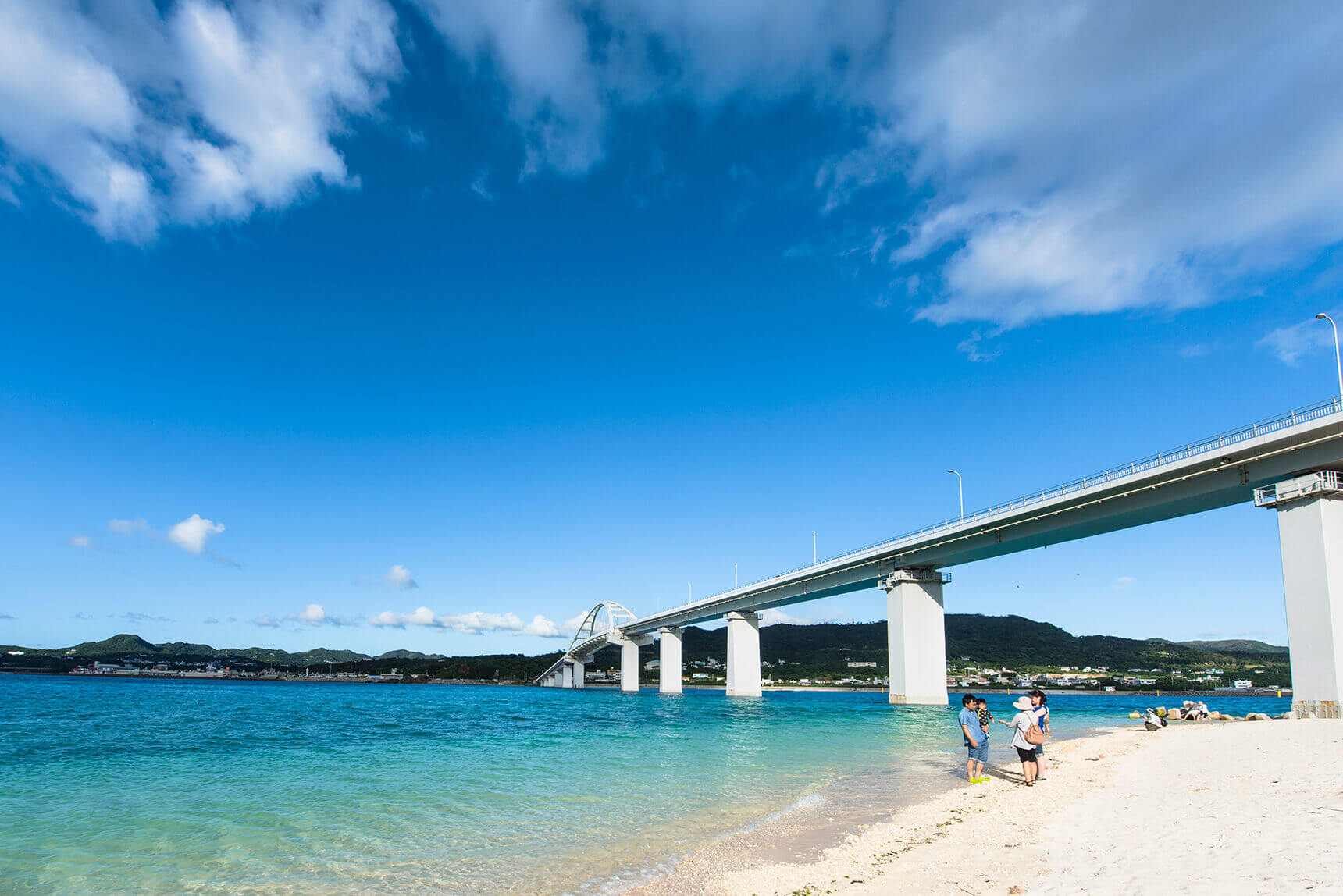 Anchi Beach is a hidden gem located just to the left after crossing Sesoko Ohashi Bridge. Locals are known to visit the beach in the morning for a walk or fishing. The emerald green ocean spans out before you and the pure white sand feels so good on your bare feet. The beach is so peaceful that it'll be calming just to dip your toes in the water. The current is fast, so you'll need a lifejacket to play in the water. For those who want to take a rest, there is plenty of shade under the trees just next to the bridge. Beach umbrellas are also available to rent.
---
Sesoko Beach – a scene filled with the wonders of a tropical island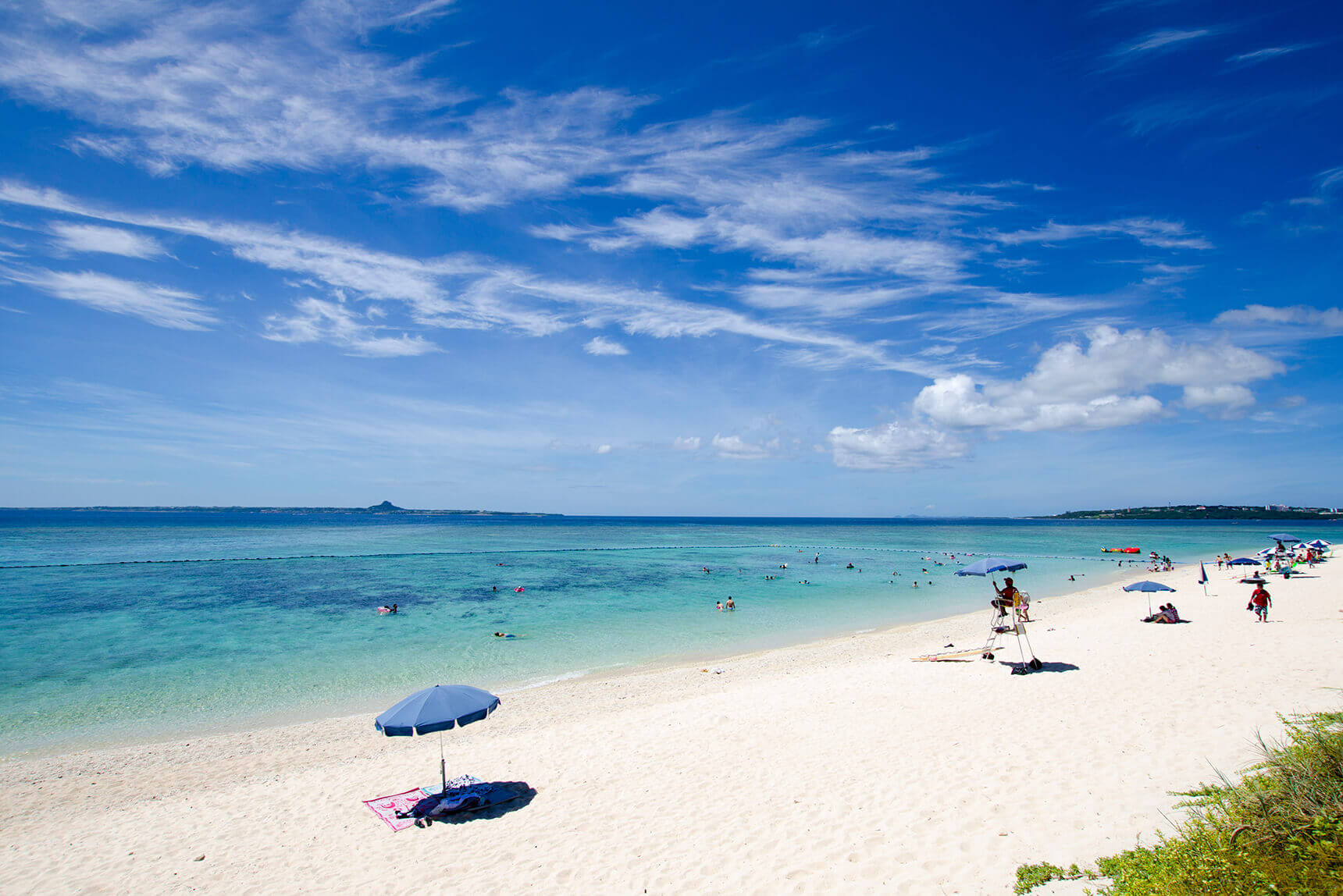 Sesoko Beach is natural beach that runs for 800m on the west side of the island. See colorful fish close up in the clear blue shallows as if you were in a natural aquarium. Look out over the water to watch the setting sun play with Ie Island's Gusuku Mountain—the view is just breathtaking. Many people bustle at this popular photo spot during the day and evening. Swim season at Sesoko Beach is from late April to early October. Facilities include changing rooms, bathrooms, and paid showers, so anyone can easily enjoy the beach.
---
fuu café – a forest café nestled in Sesoko Island's soothing natural environment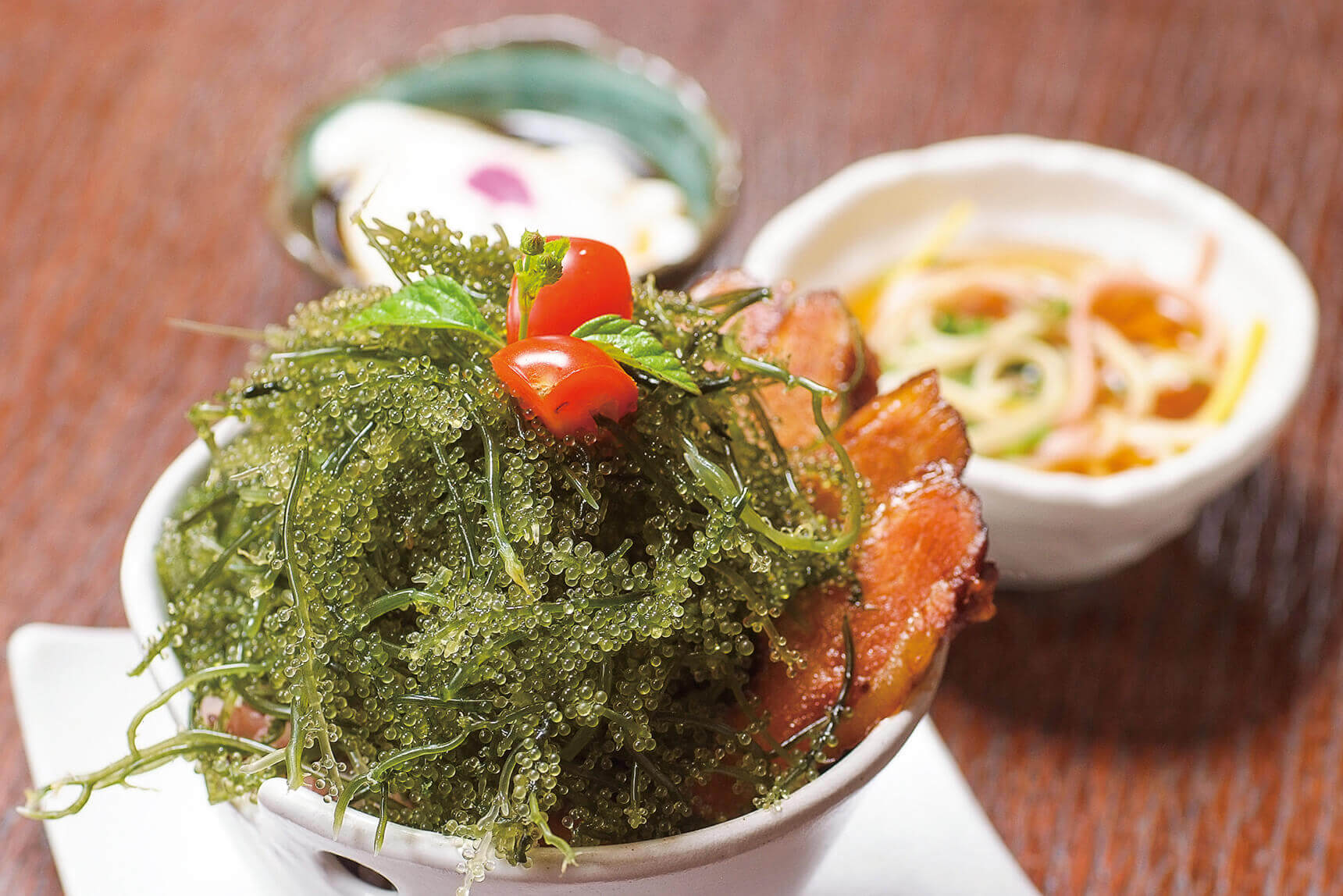 fuu café is the hidden gem café on Sesoko Island. The log-house style building and spacious garden surrounded by tropical plants allow guests to relax in nature. One popular dish is the umibudo and Agu pork rice bowl, which is made using Okinawan ingredients. Umibudo, grown in Motobu, is a type of seaweed that is also known as sea grapes, because it has little grape-like bulbs that pop in your mouth. They pair perfectly with the black Agu pork that is slow-cooked in special sauce. A limited number of servings is made each day, so arrive early!
Coffee lovers have to try the organic Sesoko Island coffee which is roasted in house. The couple who own the café are certified coffee instructors, and they make each cup to order.
---
Mokupuni – the shop with picture-perfect pastries!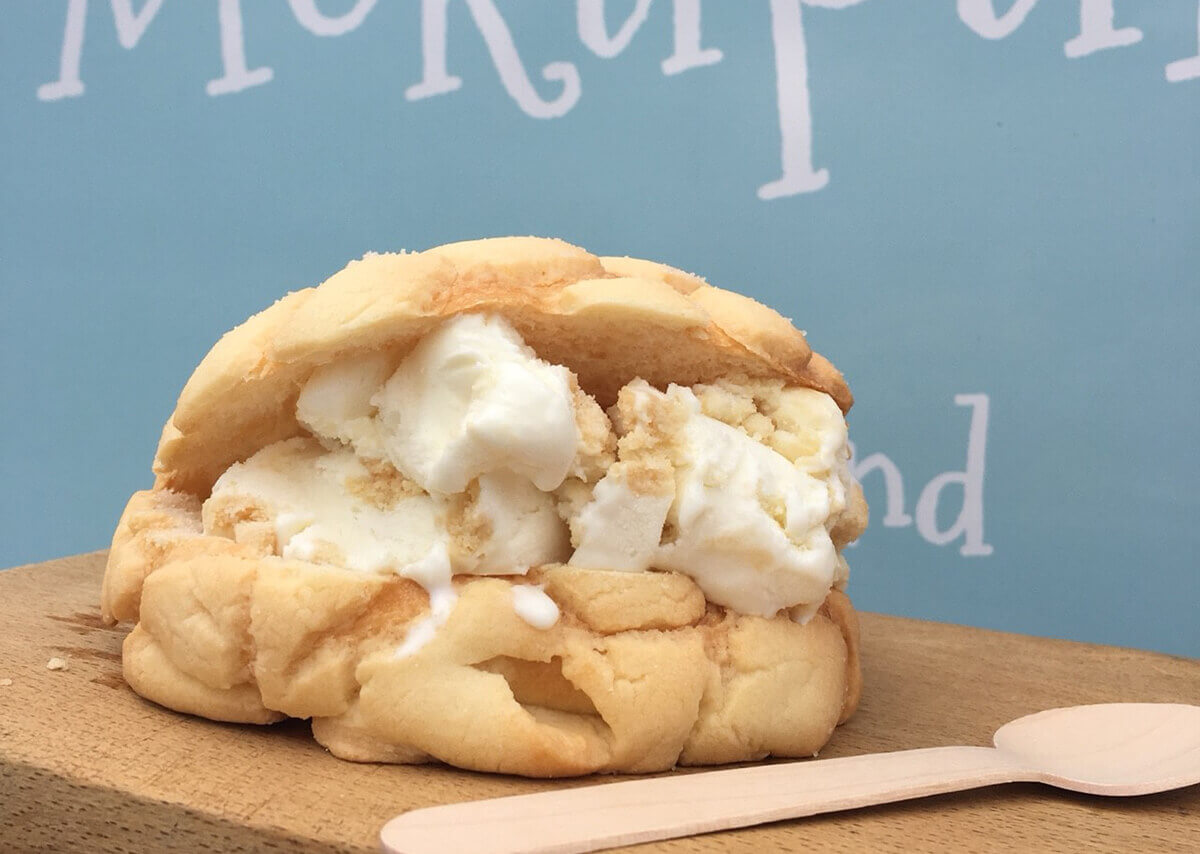 Mokupuni is a melon pan specialty shop located just in front of Sesoko Beach. These round buns are bigger than your palm. The outside is crispy and the inside soft and fluffy. They are gaining new fans every! In addition to plain melon pan, Mokupuni offers versions filled with whipped cream and fruits, and even a version filled with ice cream. You won't leave hungry!
The sweet smell of butter fills up the shop. The shop mostly sells the bread to go, but customers can also eat on the terrace seating. In addition to the round buns, they bake melon pan loaves. But they are limited to 12 per day, so if you're lucky enough to see one, you should buy it on the spot!
---
Orange Sunset – a restaurant where you can watch the Sesoko Island sunset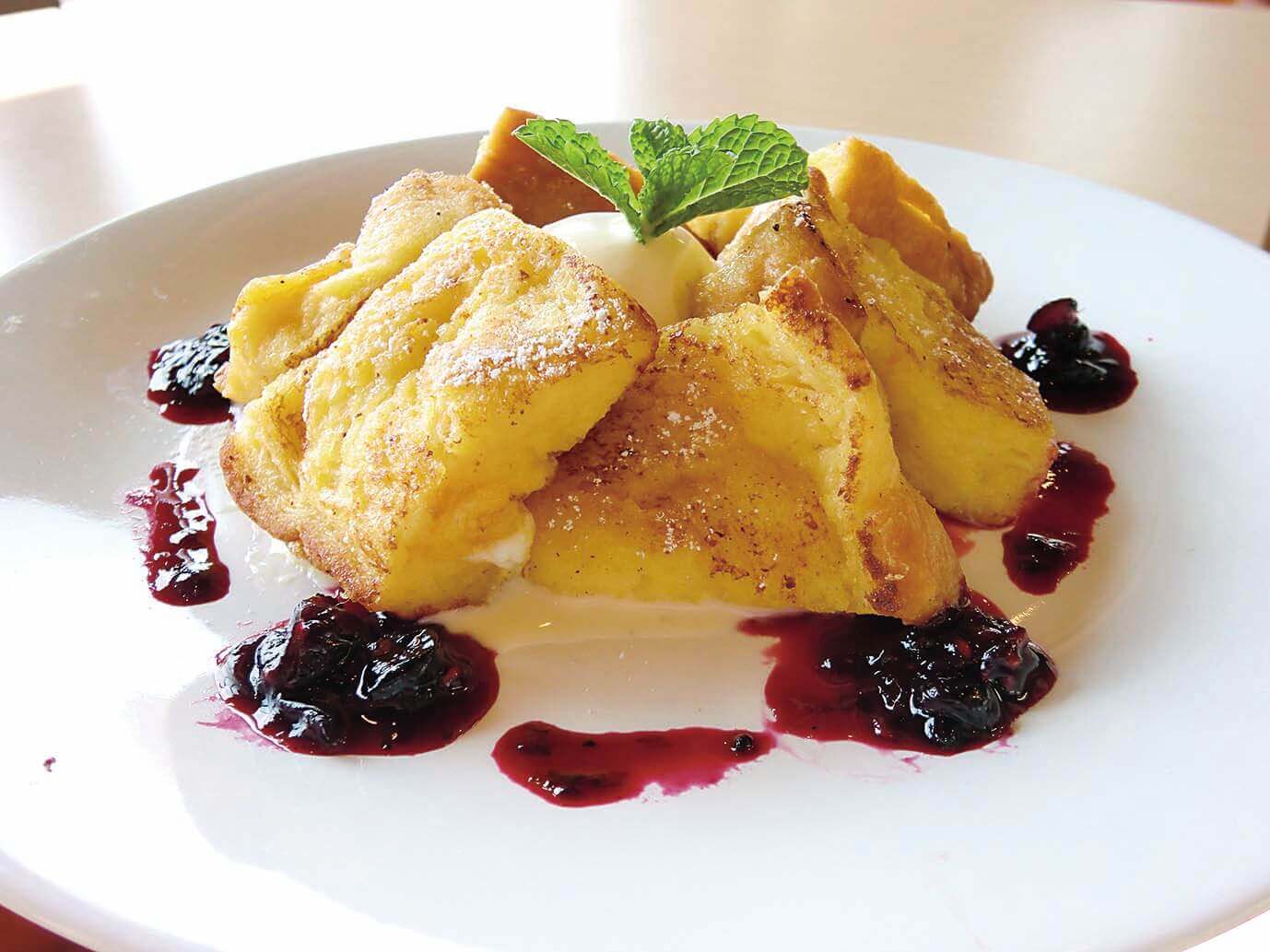 Orange Sunset is a Hawaiian café that offers authentic pasta and pizza in a tropical setting. The owner's taste is on display throughout the interior and on the signs. One popular item is the good old spaghetti napolitan (Japanese ketchup pasta). Don't forget dessert after your meal. Try the perfect combination of warm French toast, with its crispy crust and fluffy inside, and cold ice cream. This must-try dessert has many repeat customers. At sunset, take a seat next to the windows or out on the terrace to enjoy the beautiful orange glow.
---
Bingata Studio Benikichi – the vibrant, intricate design stands out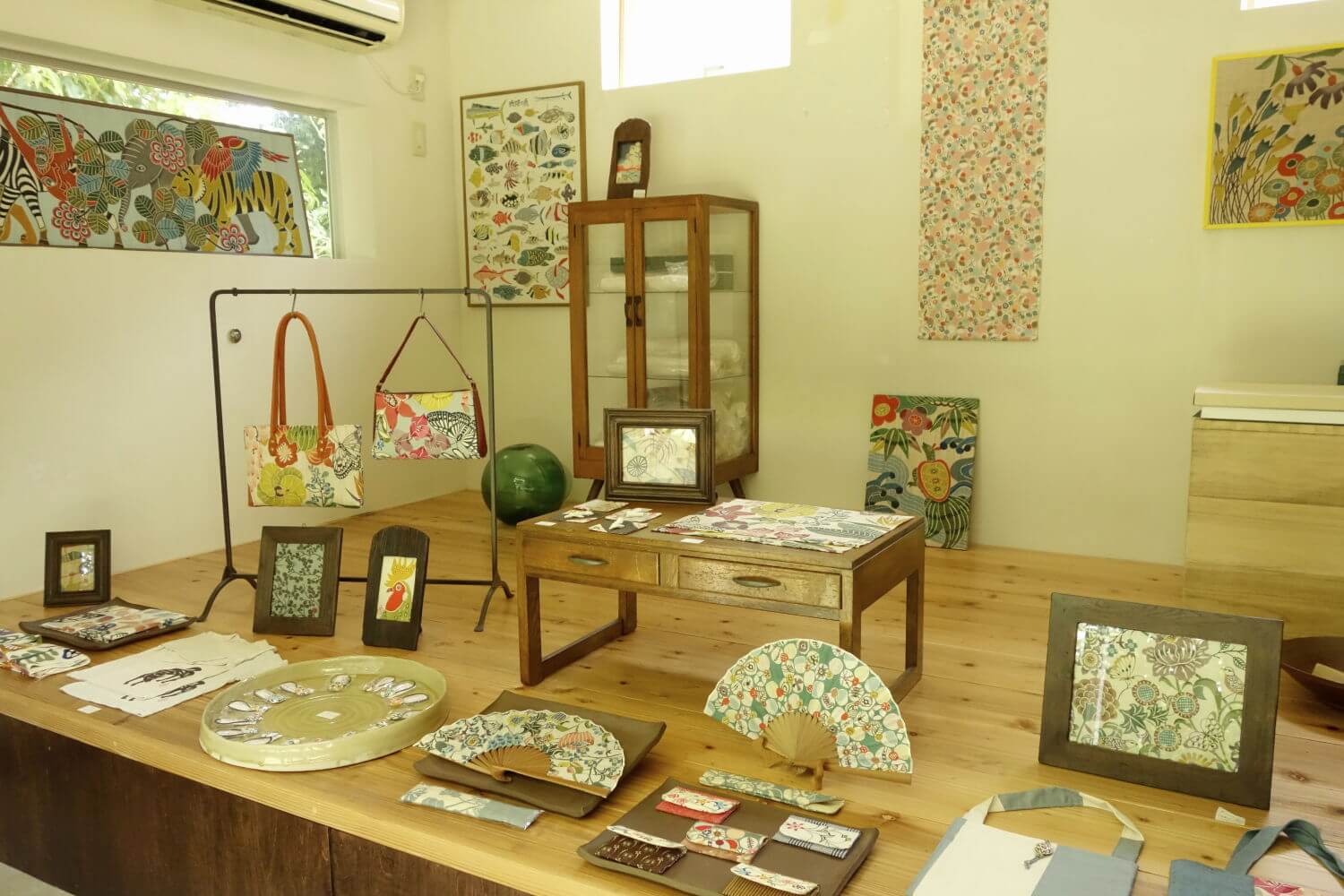 Look for the wood structure with red roof tiles in the residential area on Sesoko Island to find Bingata Studio Benikichi, a studio and shop for bingata (the traditional Okinawan dyed textile). They sell lots of cute items that are made by the female artist; the design has a perfect combination of softness and splendor with vibrant Okinawa colors that are sure to catch your eye. Find a wide assortment of items, from things you can use every day like postcards and tote bags to beautiful tapestries. The shop is small, so it's best to come in small groups. Store hours change depending on reservations, so please make a reservation prior to your visit.
---
Sesokojima Mymy Sisa – make your own adorable shisa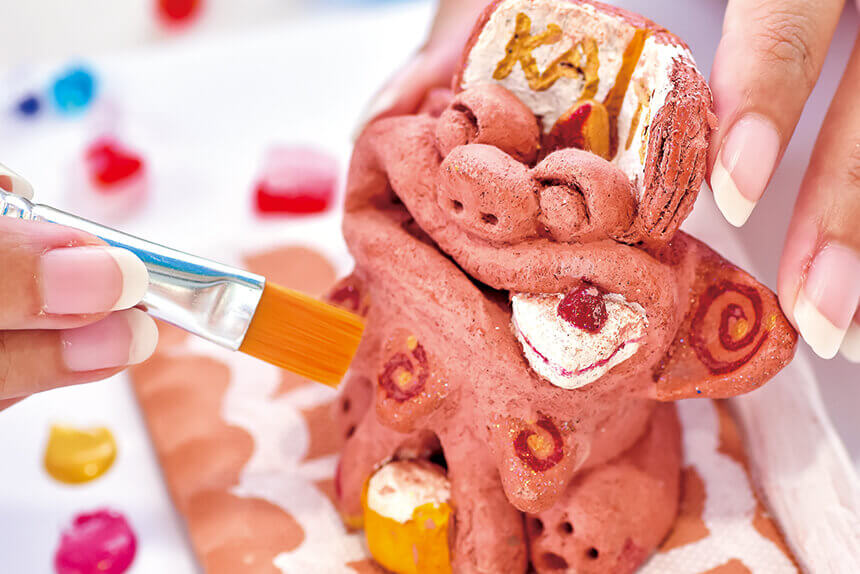 ※A sesoko store closed in 2020.
Sesokojima Mymy Sisa is just two minutes by car from where Sesoko Ohashi Bridge meets the island. It's a popular studio where customers can make shisa. It's the perfect place for those who want to make adorable shisa rather than the traditional kind. In the shisa coloring experience, you can choose your favorite colors so that your shisa comes out picture-perfect! In summer, they sometimes open their Churaumi branch near Churaumi Aquarium, so check the website before arriving.
---
Sesoko Beach Marine Club – offering a wide variety of marine sports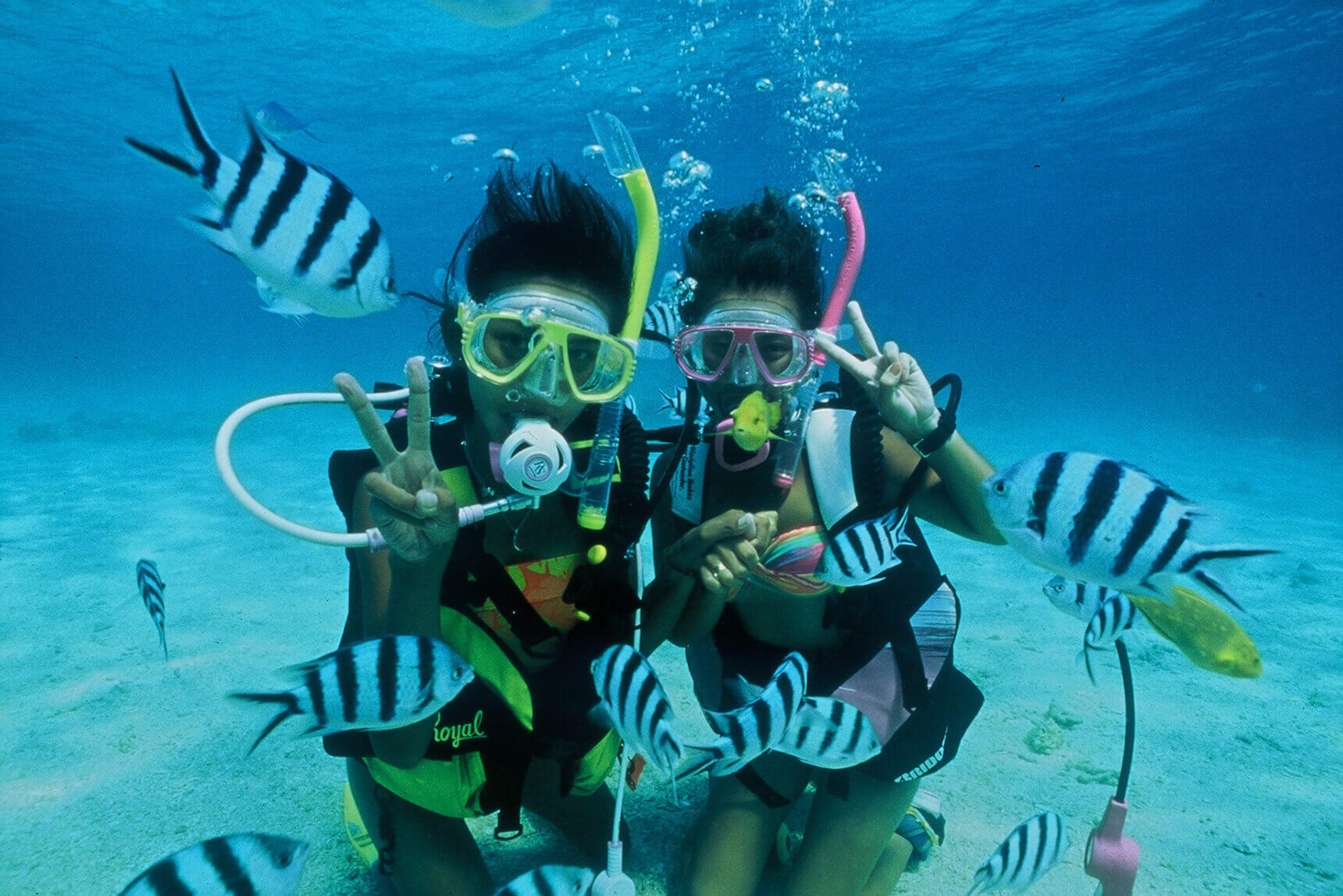 Sesoko Beach Marine Club is a marine sports shop conveniently located close to Okinawa Churaumi Aquarium. It's a popular marine shop because of the wide variety of marine sports customers get to try. Veteran staff are on hand to help first-time customers. In addition to snorkeling and trial scuba diving, they also offer banana boat that goes around Sesoko Island, and Sea Walking, which uses a special helmet that lets the customer walk underwater. You're sure to fully enjoy the world within the clear blue sea.
---
Time flows peacefully on Sesoko Island. From natural beaches with full amenities to marine shops, cafés, and souvenir shops, the island is the perfect tourist stop. Easy to access by car from the Okinawa main island over the Sesoko Ohashi Bridge, the island is also a great location for a drive.