Try lots of marine activities on Minna Island!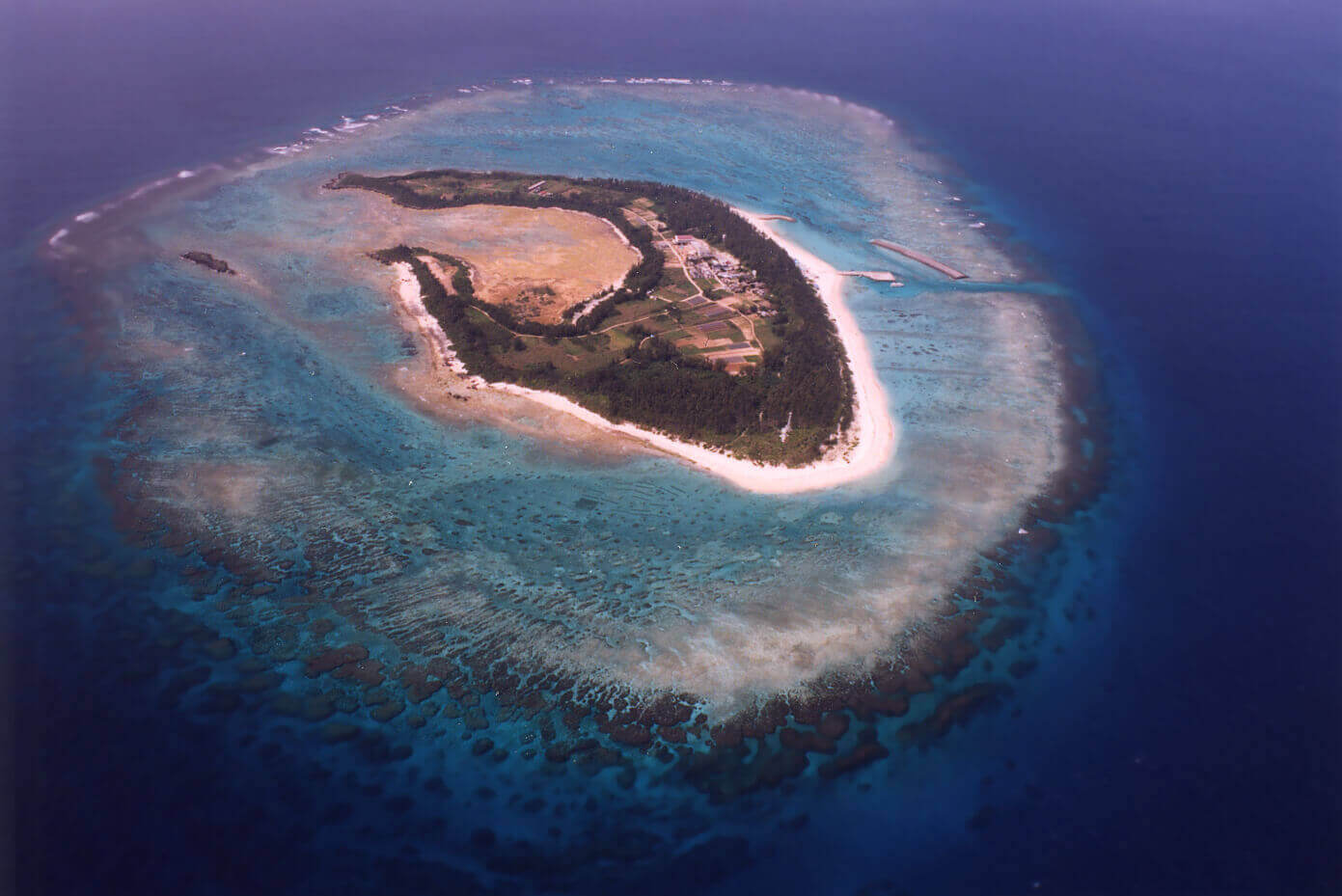 Minna Island is 15 minutes by speed boat from Toguchi Port in Motobu in northern Okinawa. Reachable for a day trip and located near the Churaumi Aquarium, the island is popular for water activities. The island looks like a crescent moon from above and is also known as "Croissant Island." As many as 60,000 ocean-seeking visitors go to this small island of 4.6-km circumference every year. As you get closer to the island by boat, the water gets clearer and clearer, and all the passengers can hardly hold their excitement upon seeing the beautiful fish.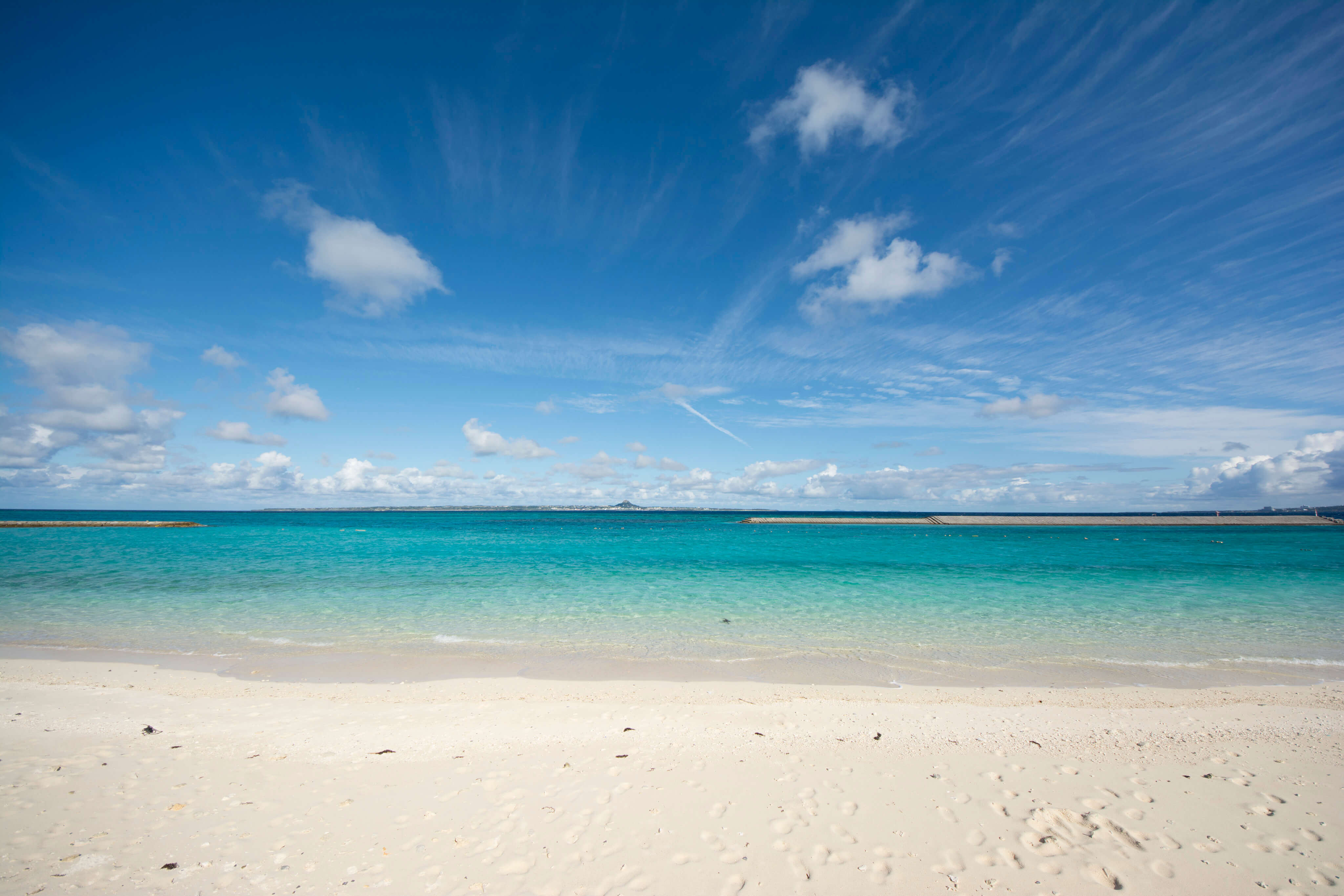 You can see colorful fish and corals even in the shallows around the island, making it perfect for snorkeling. Even families with small children can enjoy time in this safe water. You can also try some exciting activities, like banana boat and the Big Marble. Everything you need for fun in the water is available for rent. All you need is a swimsuit and towel!
---
Enjoy a 360-degree panoramic view on Ie Island.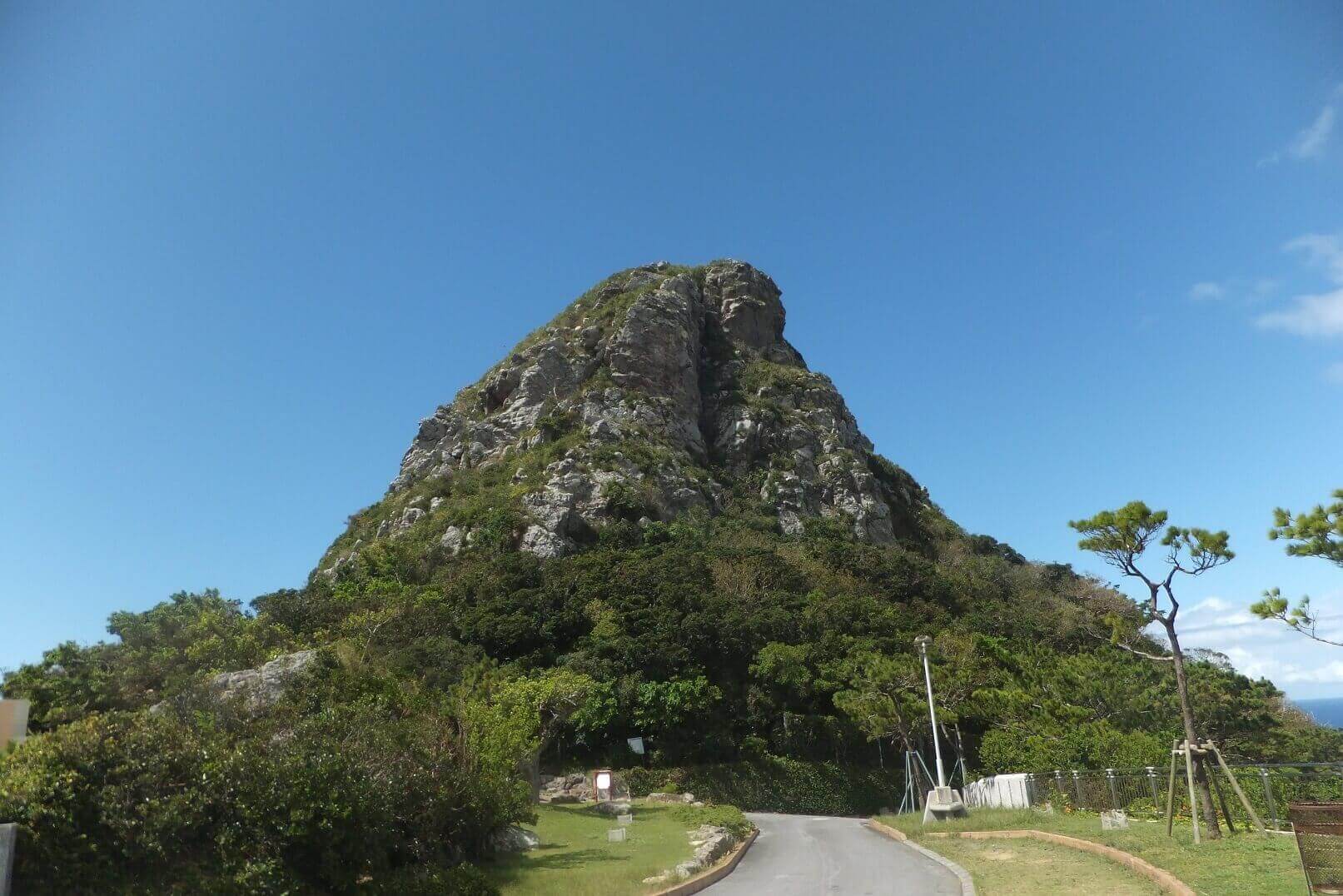 Ie Island floats to the west of northern Okinawa, and is easily accessed with a 30-minute ferry ride from Motobu Port, which you'll find on your way to Okinawa Churaumi Aquarium. The most notable landmark on the island is Mount Gusuku, which is widely known as Iejima Tacchu, and it's shaped like a pointed hat. It's only a 300-step climb to reach the top of this symbol of Ie Island, an easy climb for families. Take in the contrast of green-and-brown fields and the blue ocean and sky from the top.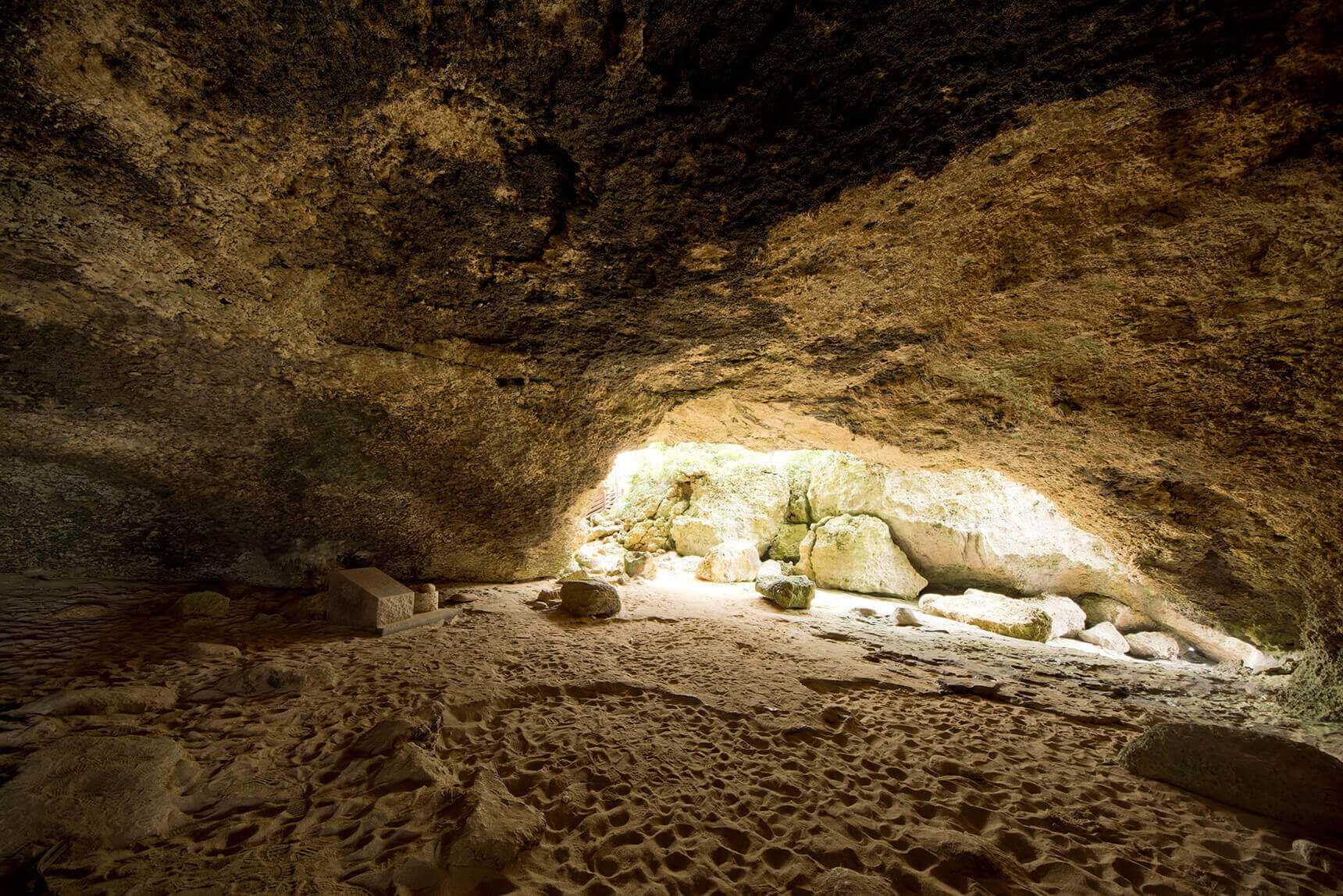 Nyatiya Cave, which has an overwhelmingly huge entrance, is said to be a sacred prayer site for Ie locals. It is a natural cave, known as a "power spot" for fertility. Those women who lift the weighing stone (hijiru stone) that sits inside the cave is said to bear children soon after. At the end of the cave there's a heart-shaped gap that leads you to the outside; you're lucky if you were able to find it!
---
Everyone who visits Tokashiki Island is charmed by the blue water and wants to keep coming back.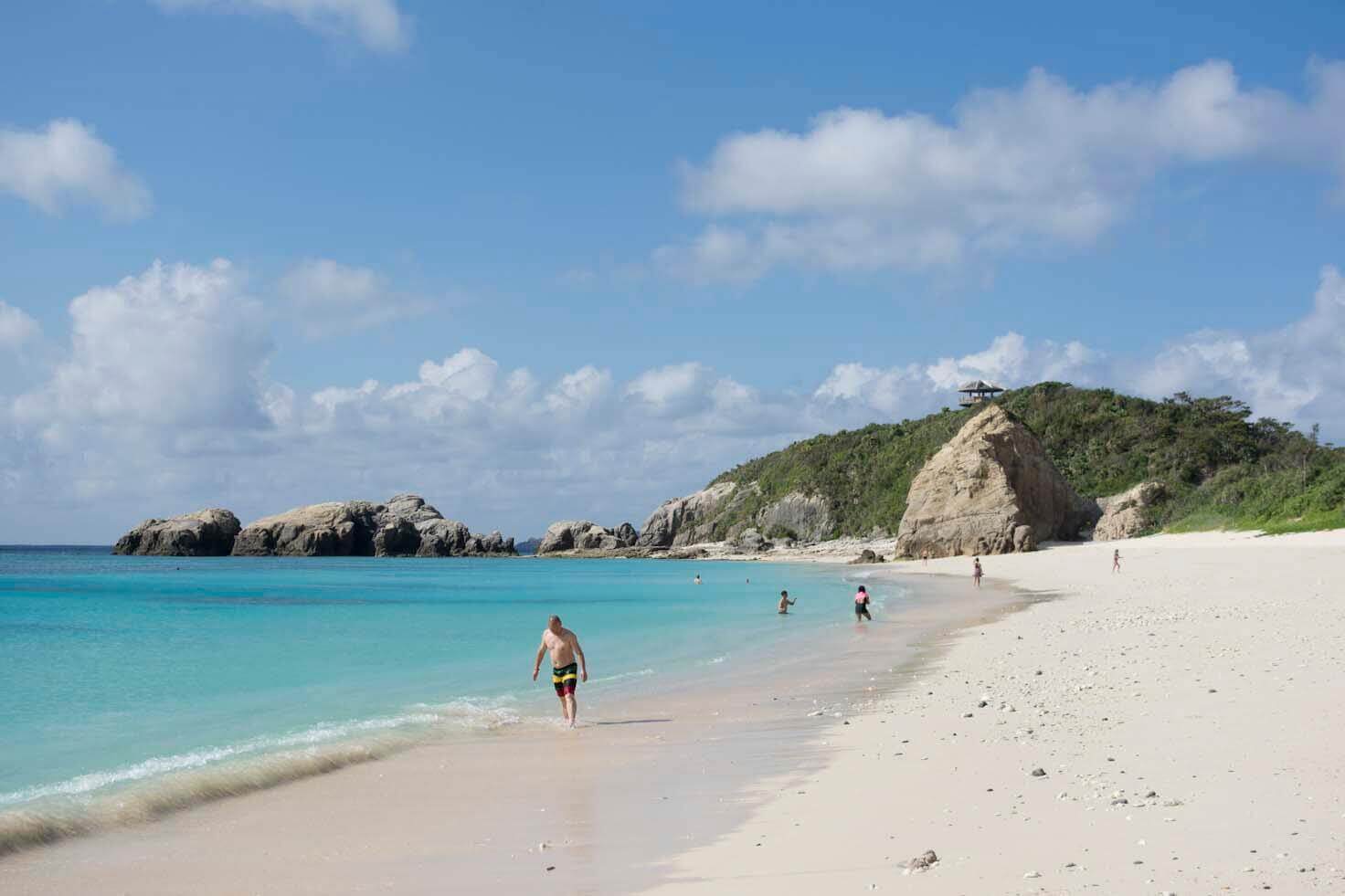 Tokashiki Island, the biggest in the Keramas, sits in the middle of shining water known as Kerama Blue. Only a 35-minute speed boat ride from Tomari Port in Naha, the island brings back many repeat visitors because of its accessibility and great amenities. Aharen Beach fills up with locals and tourists alike during the busy season. In addition to marine shops, Aharen Beach also has many rest areas like ocean houses and food stands. You can get out to the uninhabited Hanari Island by banana boat or glass-bottom boat.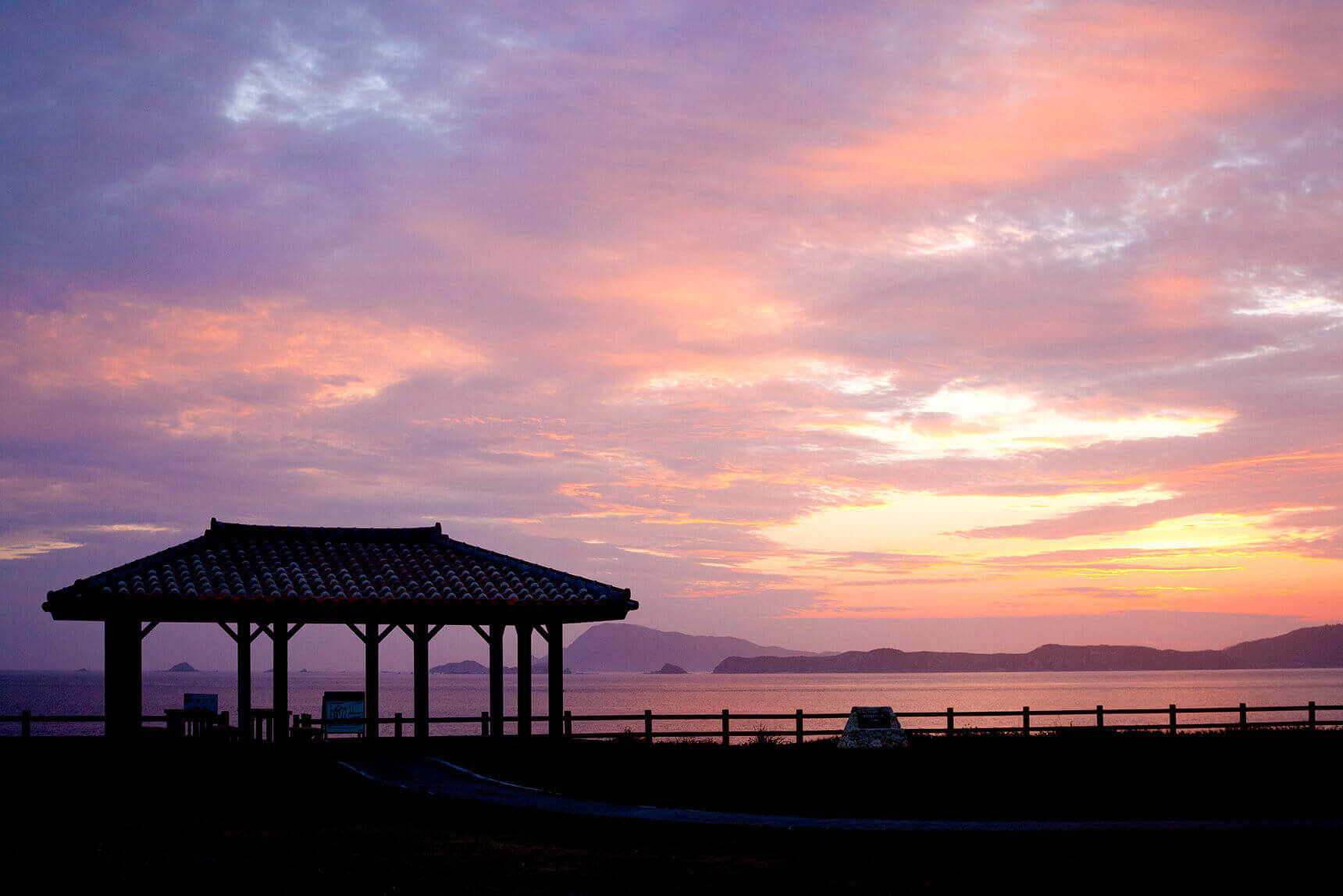 Aharen Park is a perfect spot to watch the sunset located just 10 minutes by car from Aharen Beach. It is elevated, so you can look out over the beach and surrounding islands, while watching the sky and ocean turn from blue to orange. Ample parking and public bathrooms are available. We recommend taking a walk along the pedestrian path to Aharen Cape, the southernmost point on Tokashiki.
---
Zamami Island is home to beautiful waters that attract divers from all over the world.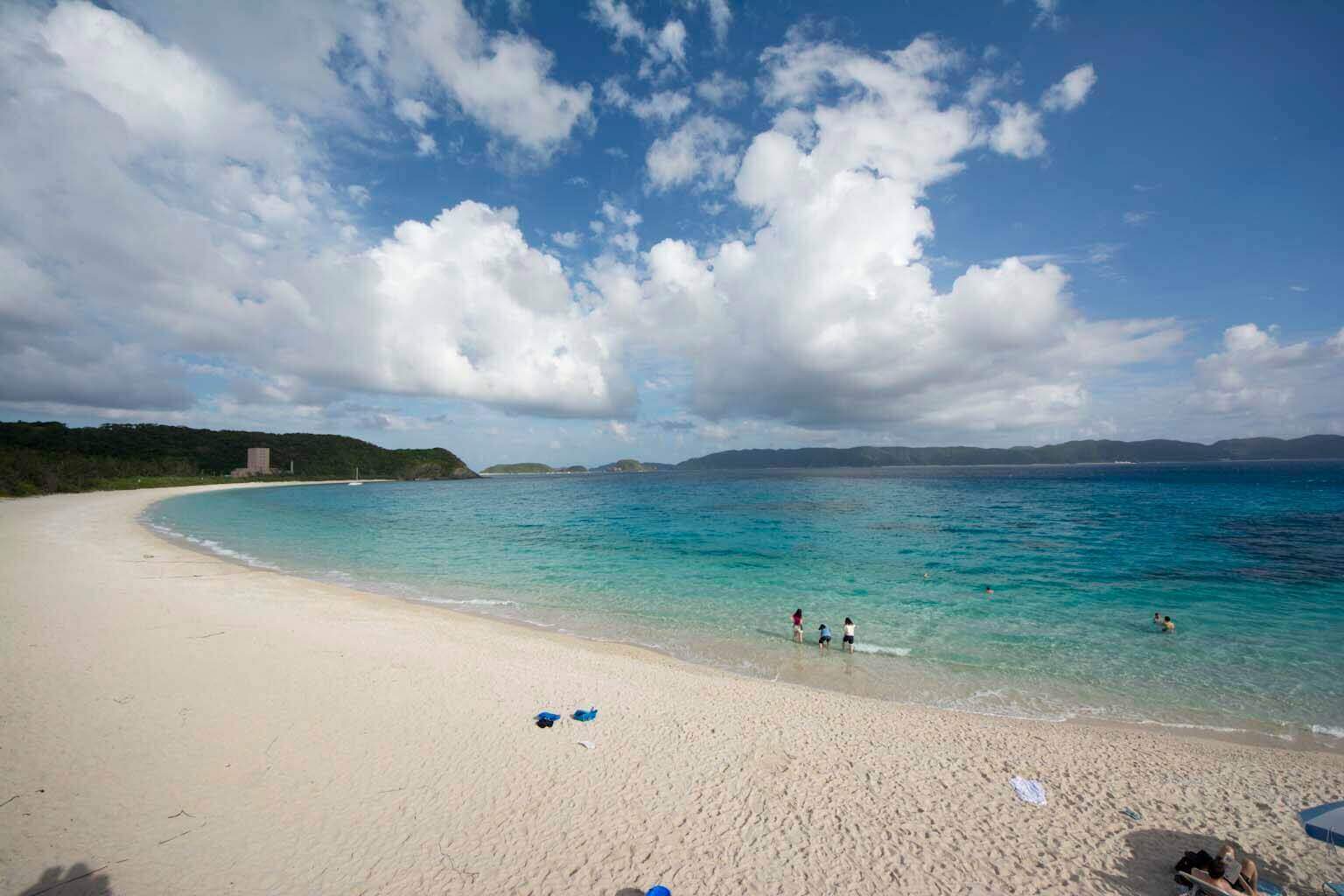 Among the Kerama Islands, which are a designated national park, lies Zamami Island with some of the world's clearest water. Furuzamami Beach received two stars from the Michelin Green Guide; its pure white beach and endless cobalt blue ocean create a truly unforgettable scene. The island is just 50 minutes from Naha by speed boat and offers a dose of the extraordinary. During the summer, the island bustles with people looking to swim, snorkel, and scuba dive. The beach offers everything you need to enjoy your day, from life jacket and beach umbrella rentals to great spots to eat.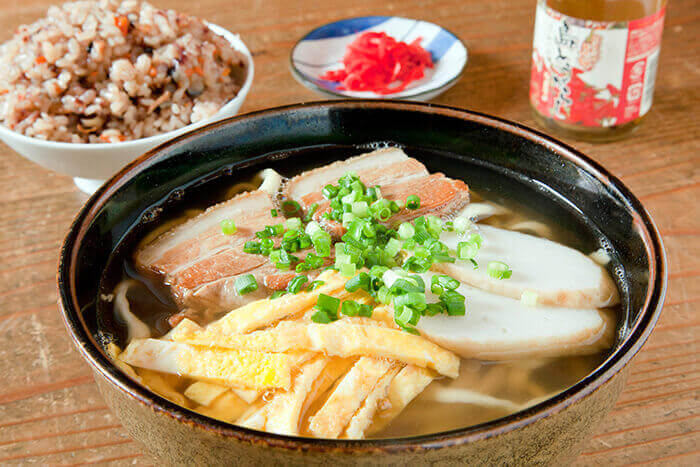 Wayama Mozuku is just a 3-minute walk from the port and is famous for its mozuku soba, noodles made with mozuku seaweed. The homemade, thick noodles are made with 100% Zamami mozuku and have a great chewy texture. The slightly sweet broth is made from bonito flakes and konbu seaweed and matches perfectly with the pork belly. Why not feel the Zamami breeze out on the terrace on a sunny day? It gets a bit crowded at lunch time, so plan a little extra time in your schedule.
---
Tsuken Island – recharge on "Carrot Island"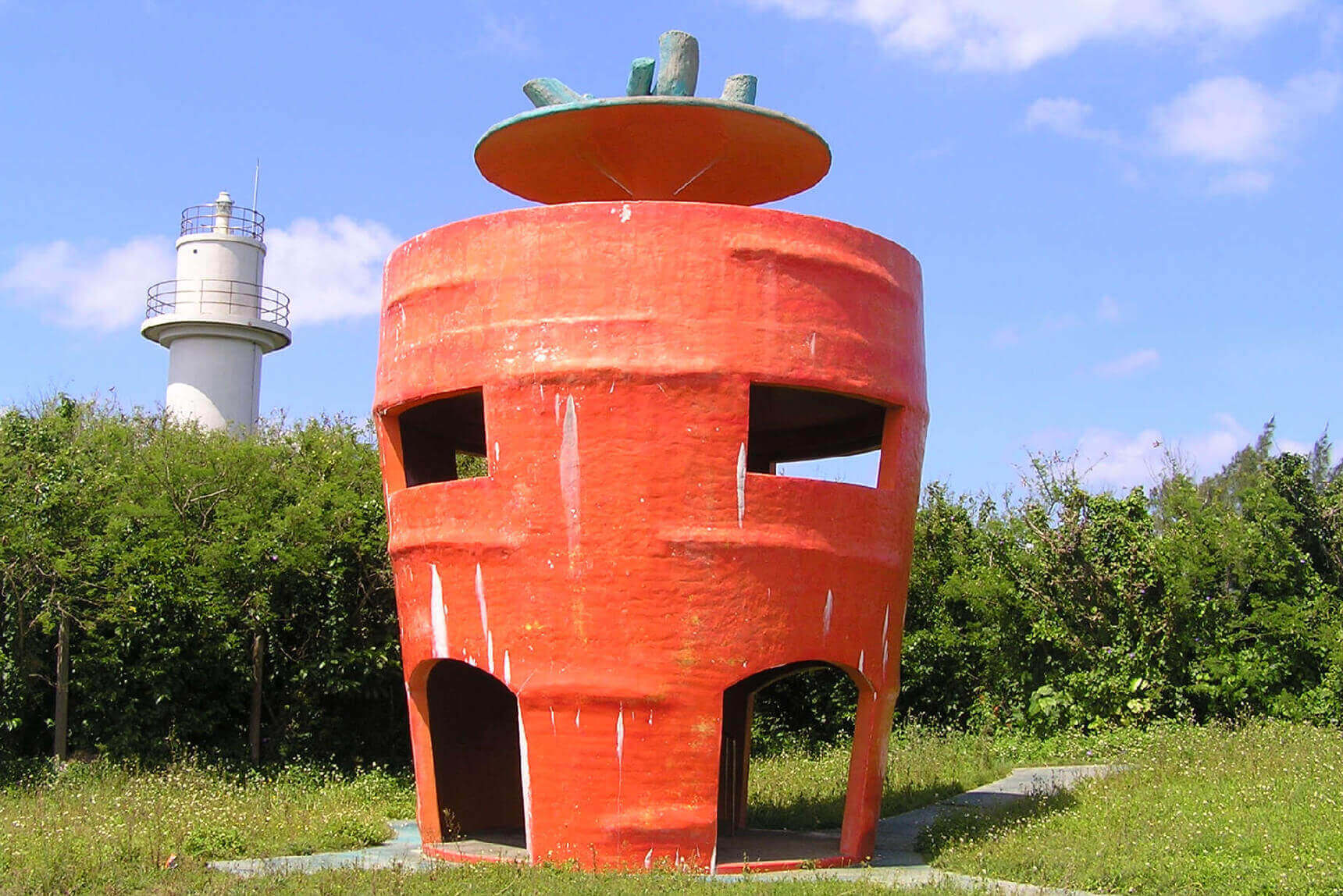 Tsuken Island is a 30-minute speed boat ride from Heshikiya Port located in Uruma city in central Okinawa. It's also called "Carrot Island" because it's well-known for carrot production. There are even carrot-themed benches and a carrot-themed sightseeing tower just 10-minute walk from the port. You wouldn't expect to have such a fantastic view from the top of such an adorable lookout point. With a view of the carrot farms, Tomai-hama Beach (Tsuken Beach), and even to the Okinawa main island, the observation tower is one of the most recommended tourist spots on Tsuken Island.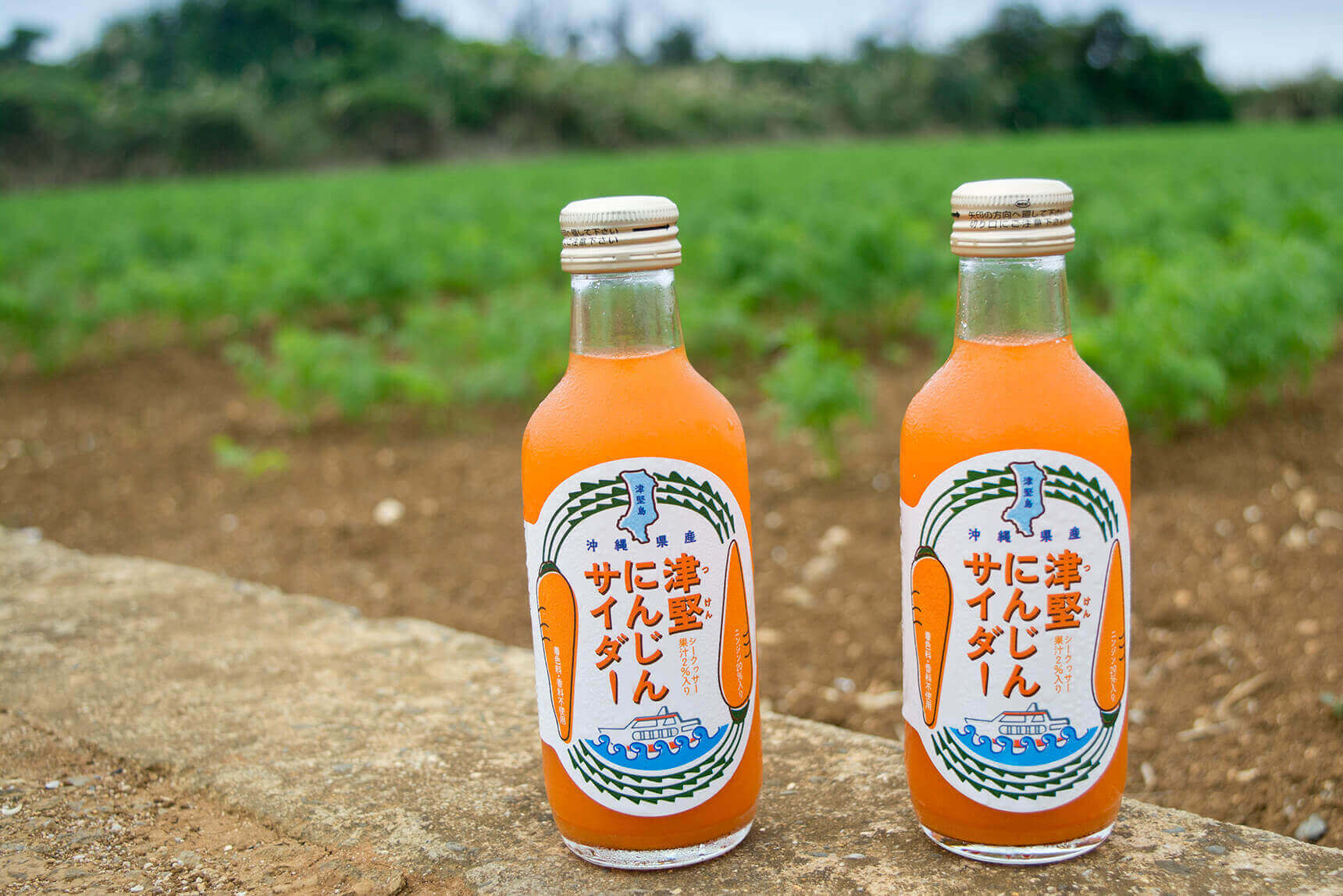 Tsuken carrots are sweet and filled with nature's goodness. How about a Tsuken carrot cider? With the refreshing burst of carbonated water and shekuwasa juice, even kids who don't like carrots will gulp it down. The bright orange drink and the retro design of the bottle make it a great photo subject. You can buy the cider at Heshikiya Port on the way back—makes a perfect souvenir.
---
Kudaka Island – have a relaxing, refreshing trip on the island of the gods.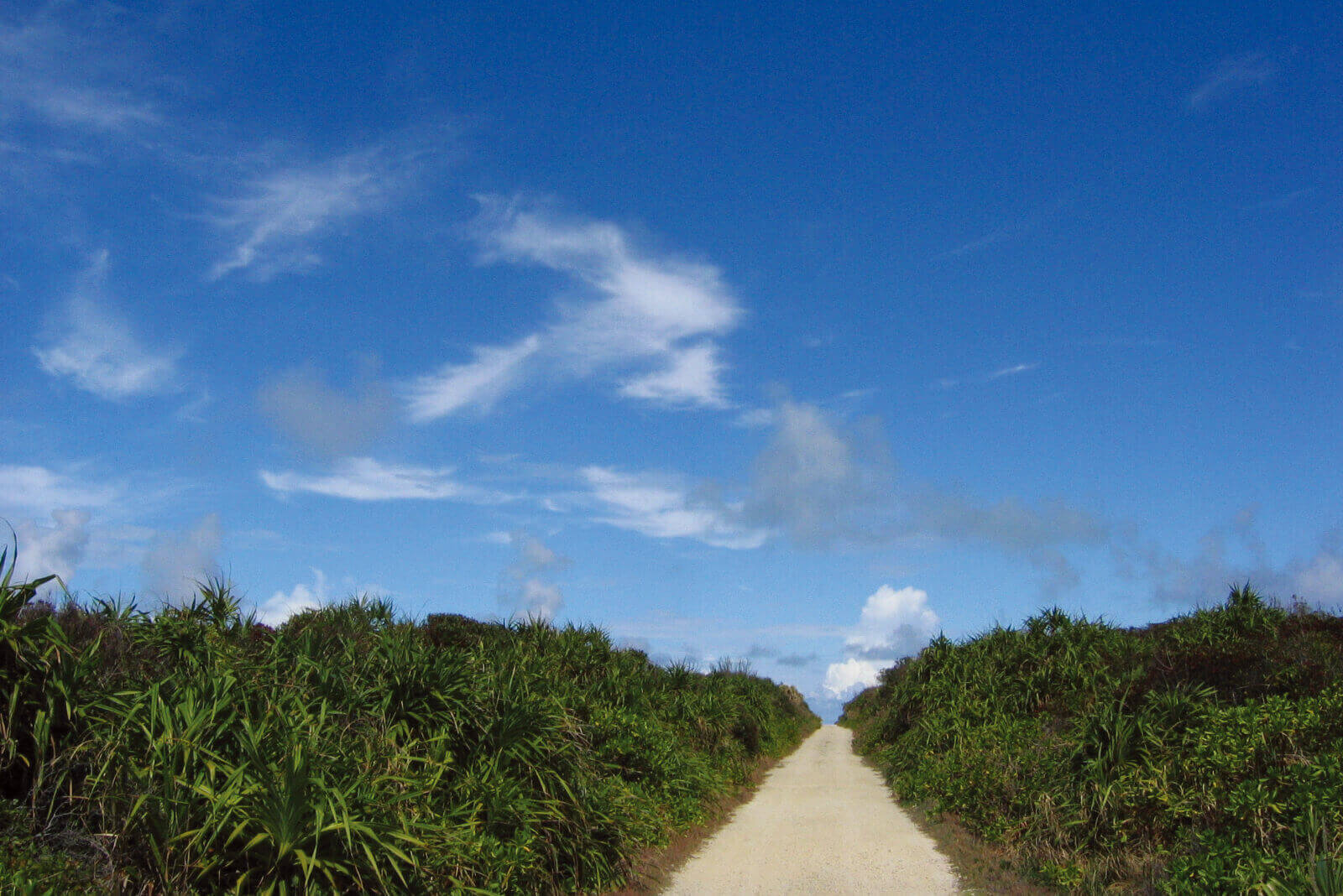 Kudaka Island is just 15 minutes by speed boat from Azama Port in Nanjo city in southern Okinawa. The island is home to approximately 200 residents and it is lined with historic homes. Enjoy idyllic scenery unique to a remote island. We recommend a rental bike to fully enjoy the whole island, which is only 8km around. Kudaka Island is well-known as the island of the gods and it's got many "power spots." Amamikiyo, the ancestral god of Ryukyu, is said to have descended onto Kaberu Cape, the northernmost point of the island. To this day, the area is honored as a sacred space.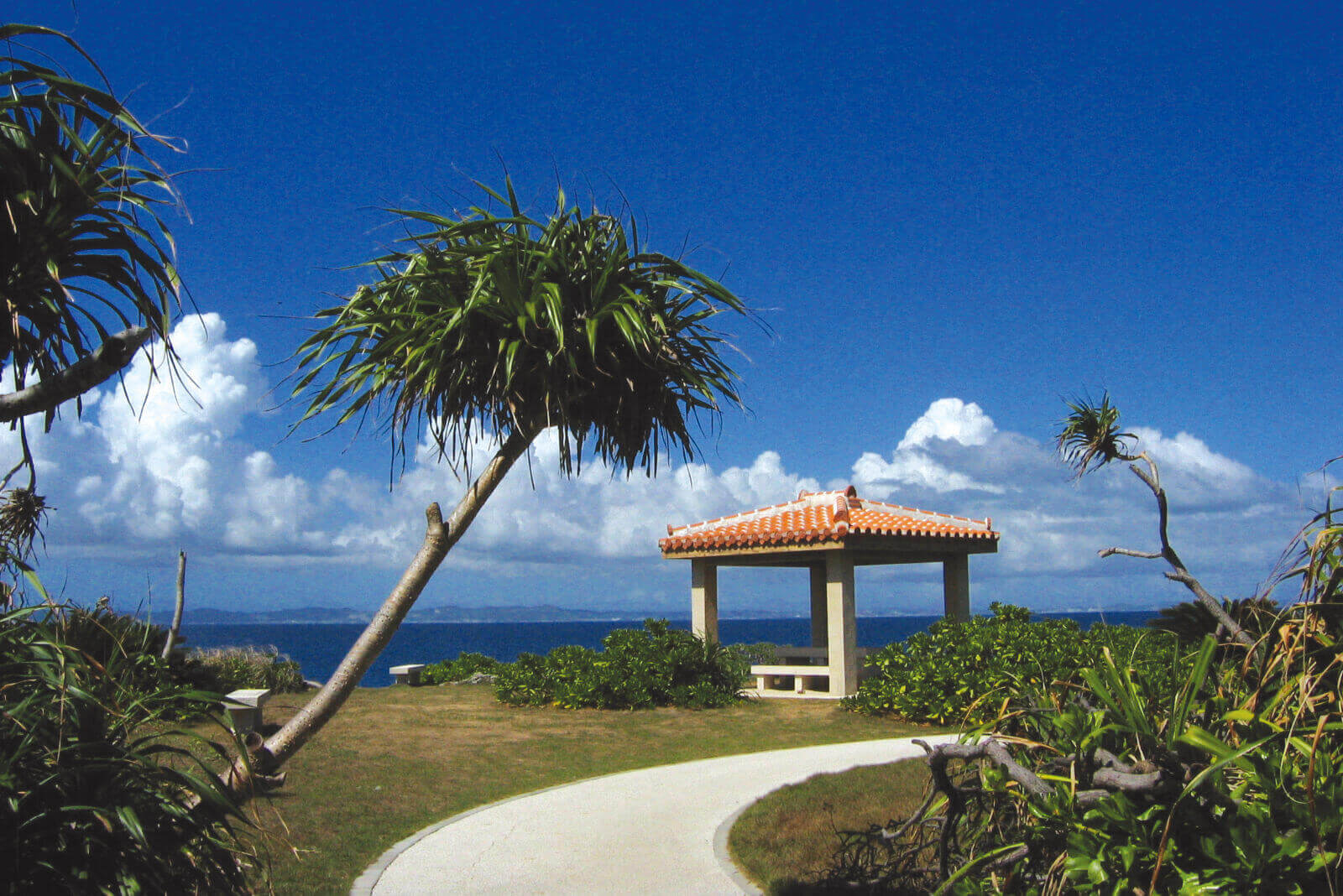 If you're going to fully enjoy the ocean while on Kudaka Island, Romance Road is a must-see. You can see the ocean from the beautifully maintained pedestrian path, which is short at only 600 meters and fairly narrow. We recommend parking your bike and walking the path. The red-roofed gazebos are great as rest spots, but they are also perfect spots to take in the view. You can also get to a hidden beach called Udi Beach by climbing down the staircase on the rocks.
---
What do you think? These remote islands are easily accessible from the Okinawa main island for day trips. You can plan to visit as many islands as possible or just take a quick trip. Make sure you get out to the surrounding islands during your trip to Okinawa!