Immerse yourself in a subtropical natural setting! Hiking in Okinawa is a truly unique experience.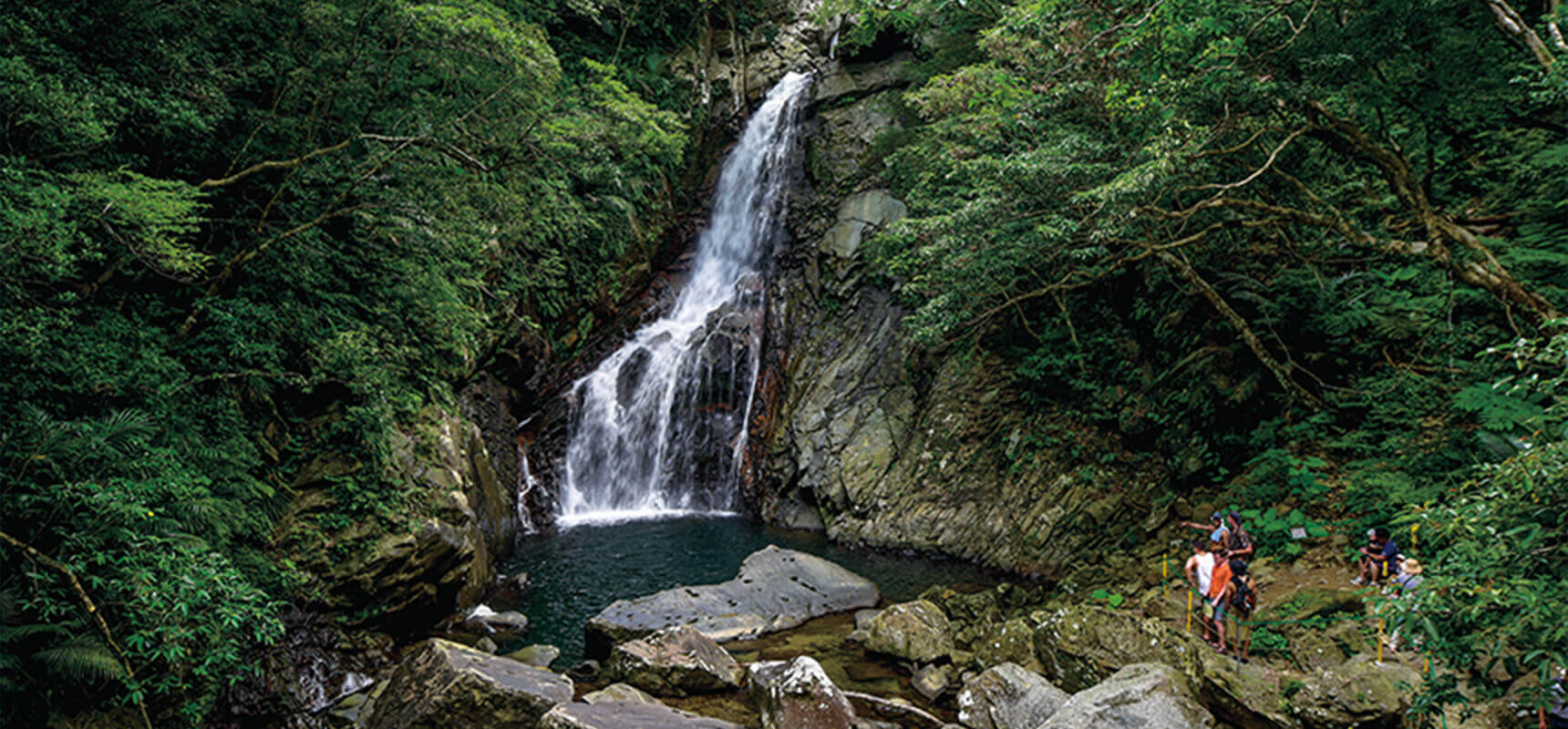 Many people likely imagine ocean when they hear about Okinawa's natural wonders, but Okinawa also boasts lush forests, mountains, and rivers that are as beautiful as the ocean.
This article introduces you to Okinawa Hiking Tour, in which you get to enjoy Okinawan mountains, forests, and rivers. This information is perfect for those who want to hike in Okinawa's unique natural environment and for those who are looking for outdoor activities in Okinawa.
Have a moving experience in Okinawa's amazing natural setting with Okinawa Produce Kamada.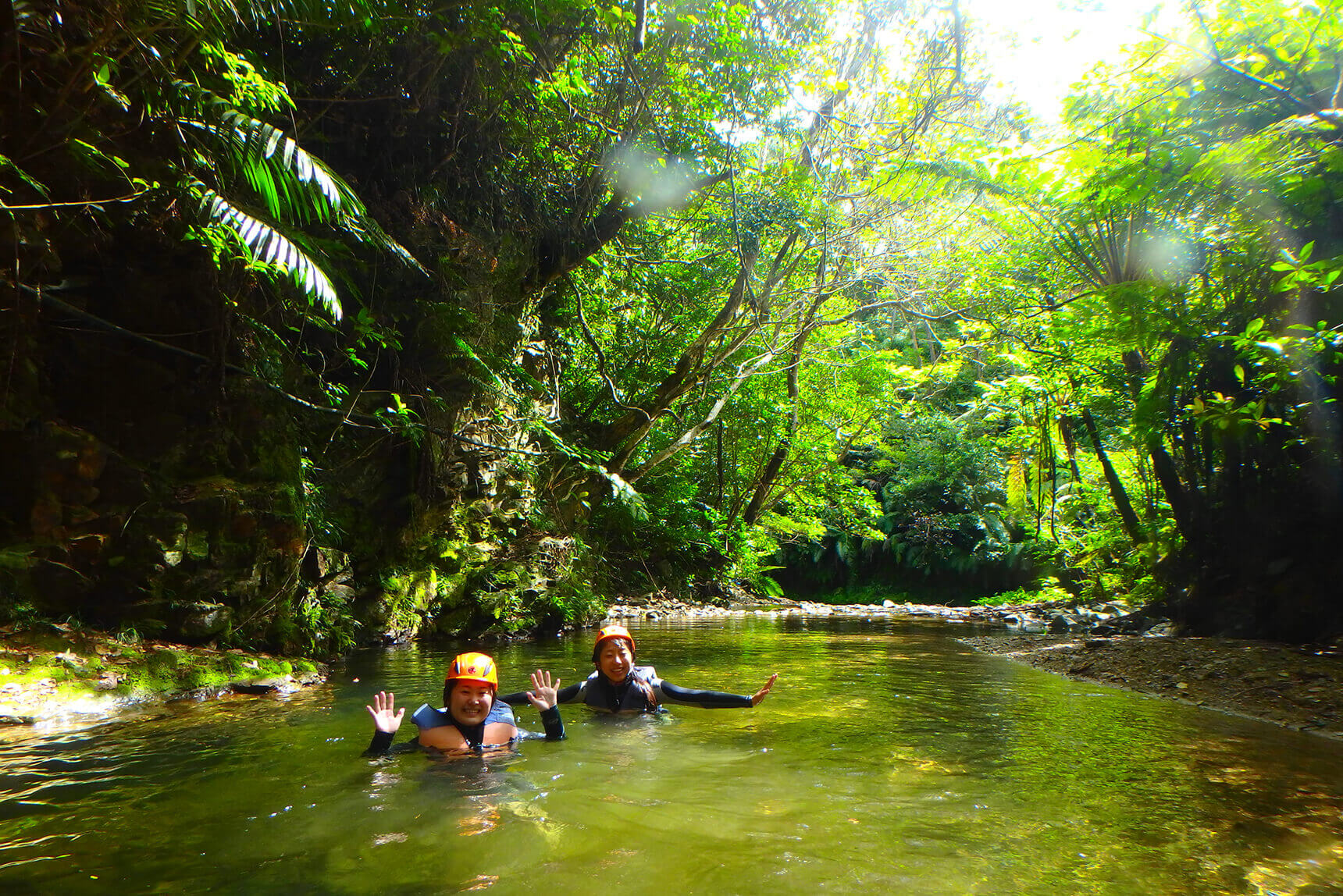 If you want to thoroughly enjoy Yanbaru's (northern area) natural environment, sign up for Okinawa Produce Kamada's hiking activity! What you'll experience will be unlike any other tourist activities. Revive your five senses through this experience!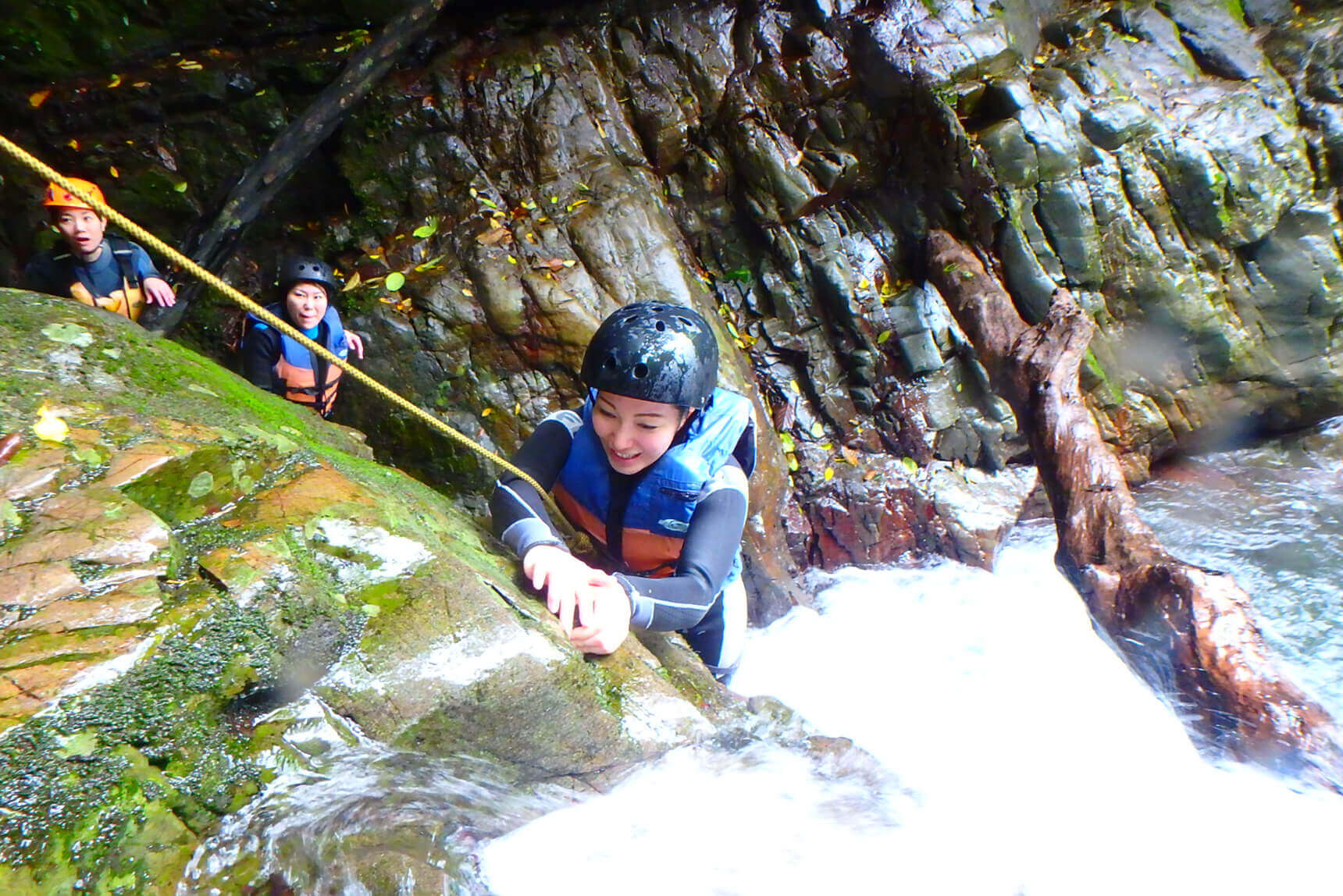 One of the popular tours is Canyoning & Shower Climbing & Water Slider, in which you use a rope to go up and down waterfalls and canyons. You will walk through a refreshing river and calm forest and head towards the waterfall. On the way, you'll have many exciting adventures, like climbing gigantic rocks, swimming, and jumping into a waterfall basin.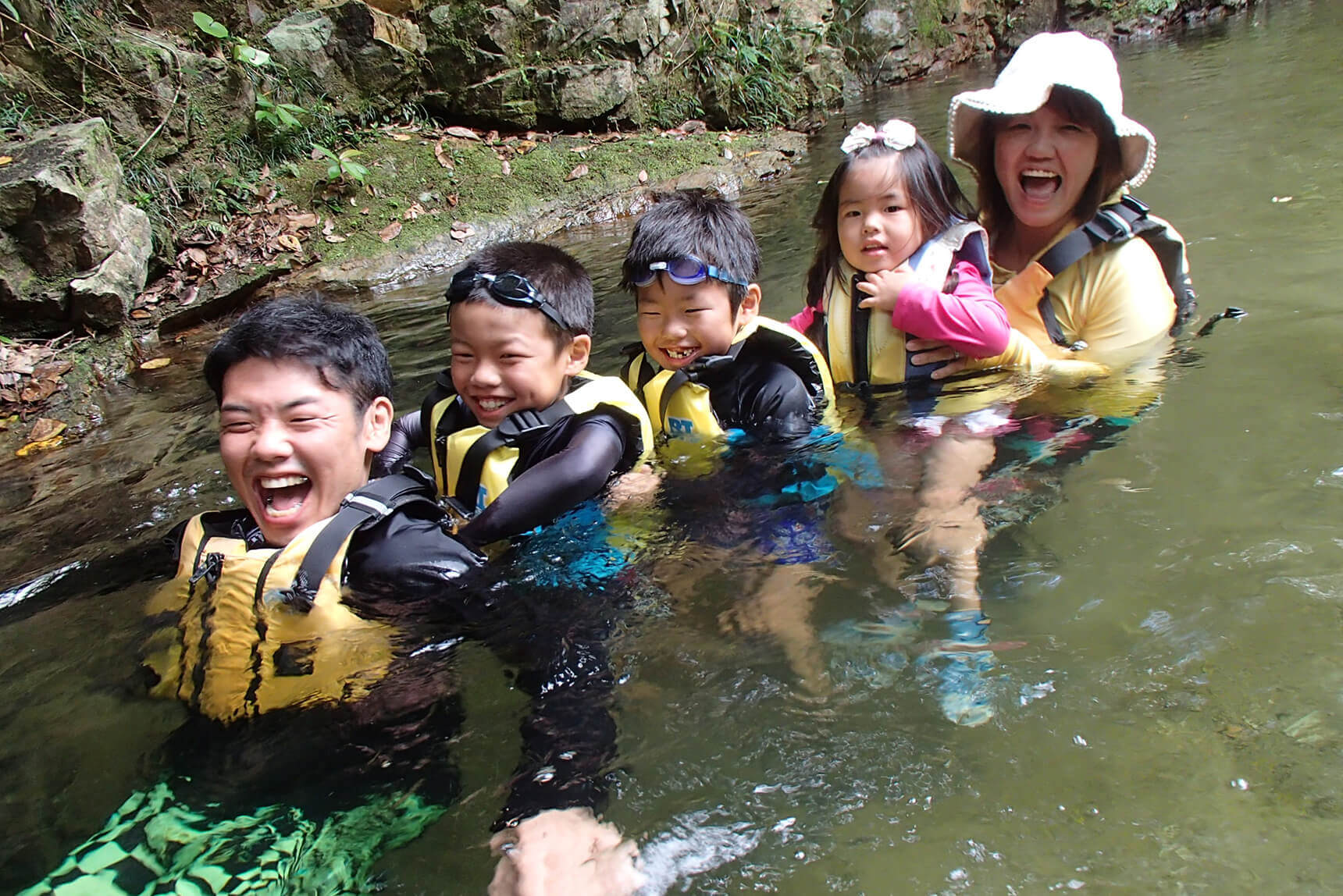 You get to choose courses that suit your fitness and experience; even kids with no hiking experience can participate.
Relive your childhood and have an unforgettable experience in the wild together with your kids.
---
You'll forget about your exhaustion as soon as you see the grand Hiji Falls.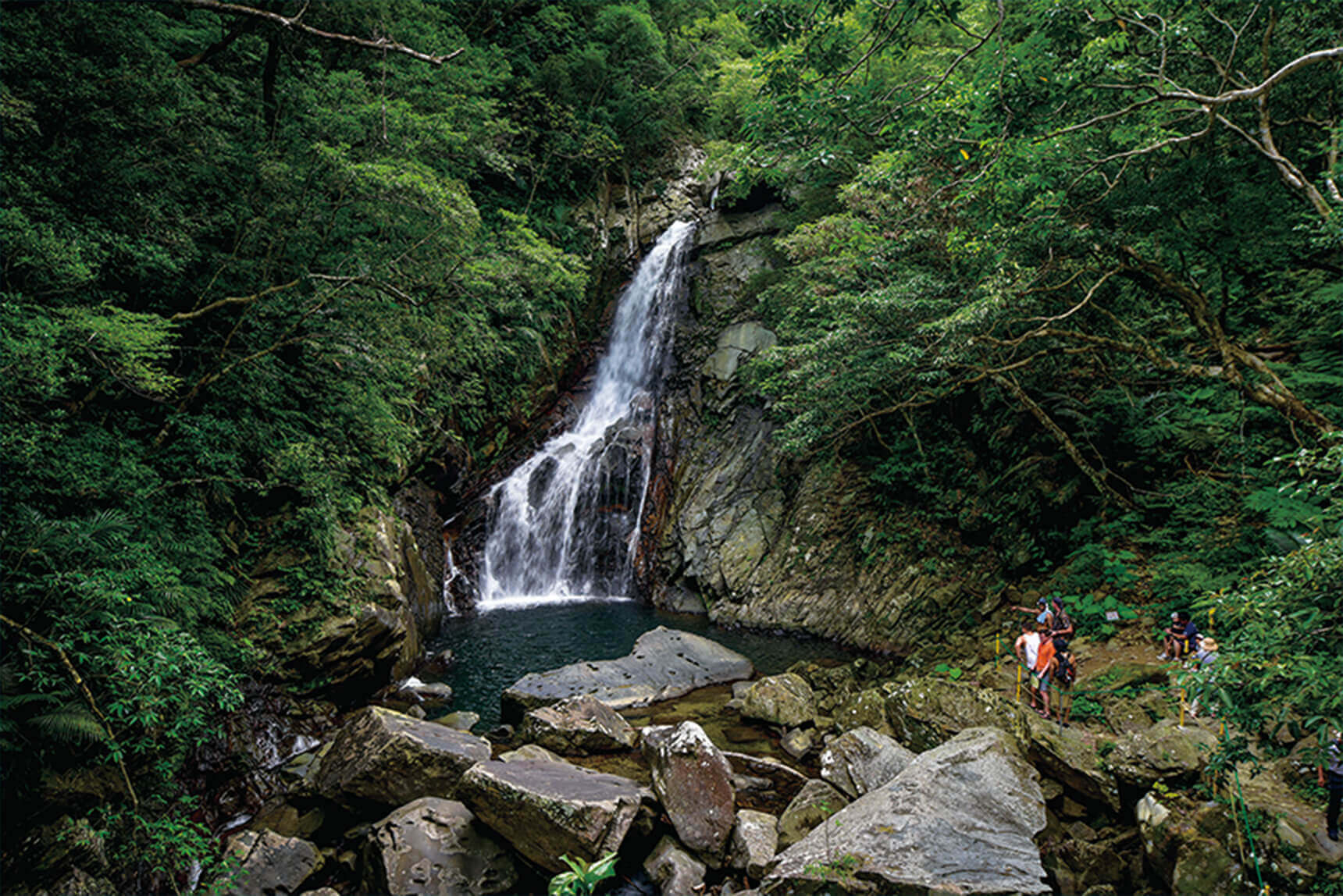 Hiji Falls, where you can get in touch with Yanbaru's natural environment. The waterfall is surrounded by crystal-clear water and calming forest. It is 25.7 meters tall and produces the most water out of all the waterfalls on Okinawa's main island. There is a walkway up to the waterfall, which makes it accessible for kids and older hikers, too. We recommend that you take a break at Hiji Café after the hike. It's located at the trailhead.
---
An ambitious Iriomote Island excursion with Iriomotejima Sunny Day.
Okinawa prefecture has a variety of flora and fauna that are rare to Japan. And Iriomote Island, expecially, is a treasure house of life, where indigenous species like Iriomote cats and jungles full of subtropical floras thrive.
Try Iriomotejima Sunny Day's tour to thoroughly enjoy Iriomote Island's natural environment. It offers many activities, like hiking around dynamic waterfall basins and canoeing through mangrove forests.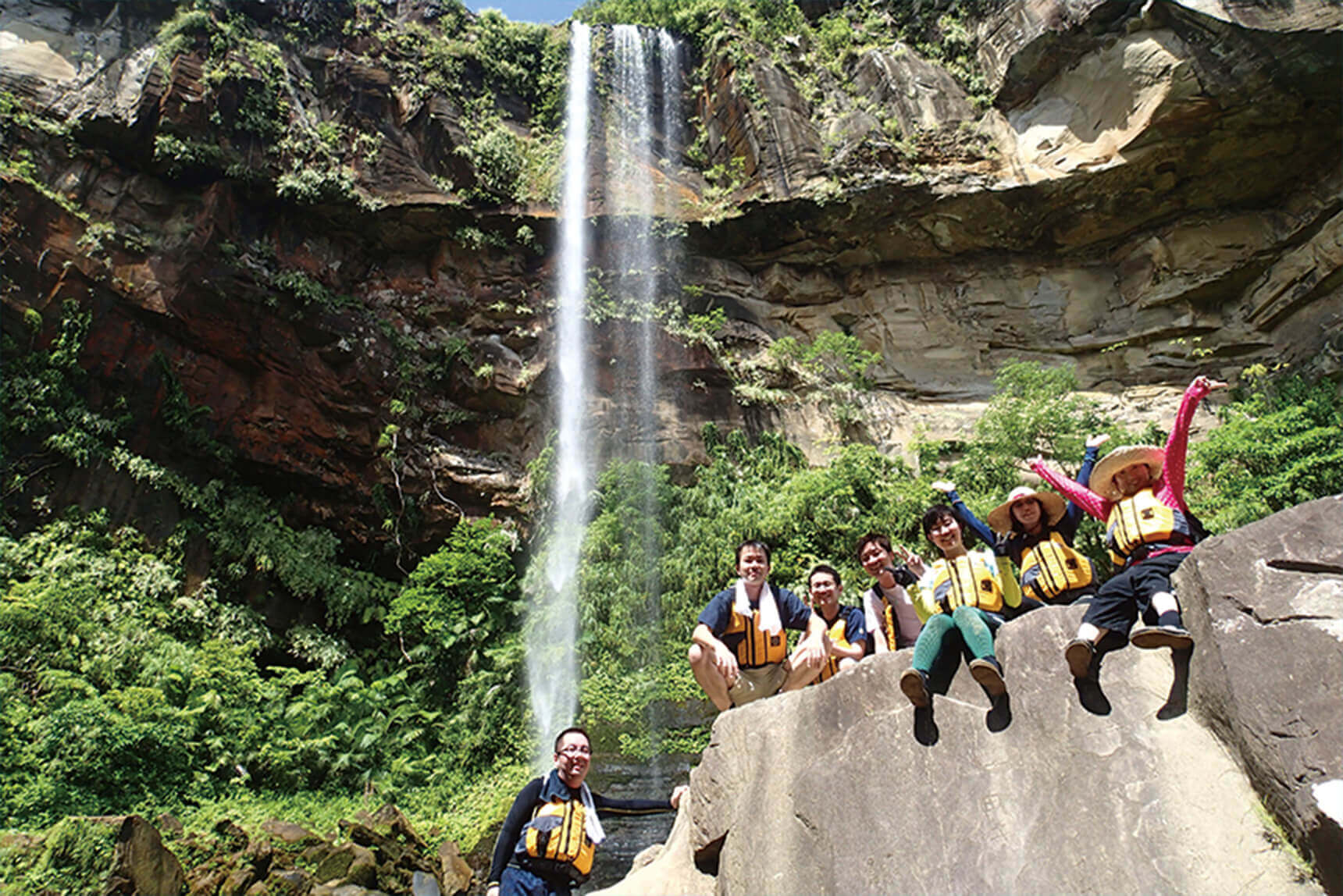 The tour that takes you to Pinaisara Falls—one of Iriomote Island's "power spots"—is popular with both adults and kids! You'll kayak in the direction of the waterfall, and after going through the mangrove river, you'll go through lush green jungle, which covers the entire island, and eventually reach Pinaisara Falls basin. This subtropical jungle and its luscious greens will undoubtedly bring out your adventurous spirit.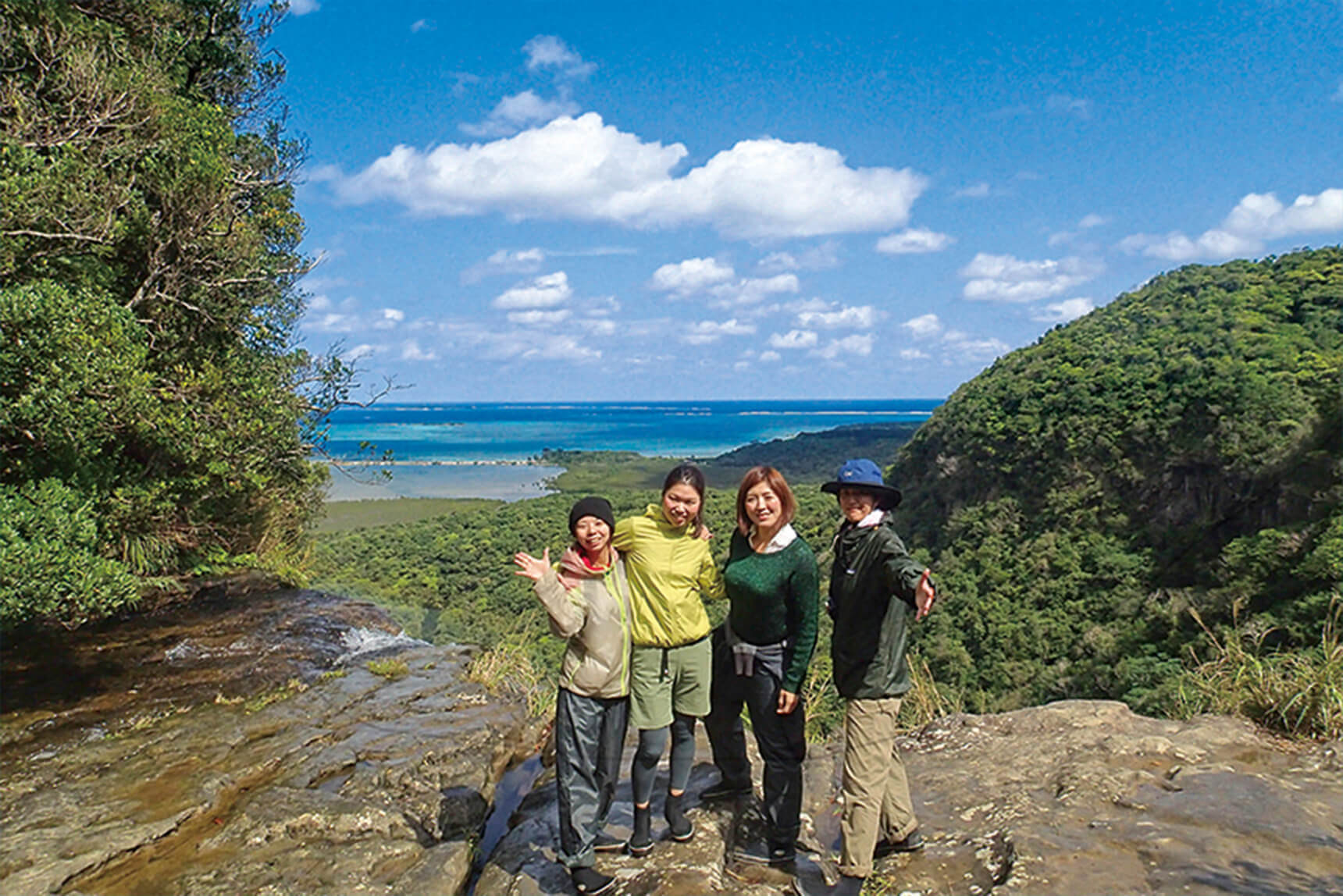 Mangrove Canoe & Yufu Island Water Buffalo Tour is also popular at Iriomotejima Sunny Day. It's an ambitious tour in which you'll canoe down a river and also explore an island on a water buffalo-drawn carriage. If you're looking to do tourist activities unique to Okinawa, this is it!
---
Hiking tours are perfect ways to experience Okinawa's natural environment. We hope you try them out on your next trip to immerse yourself in Okinawan nature.