The 8 Best Places in Chatan that Young People Don't Want to Miss!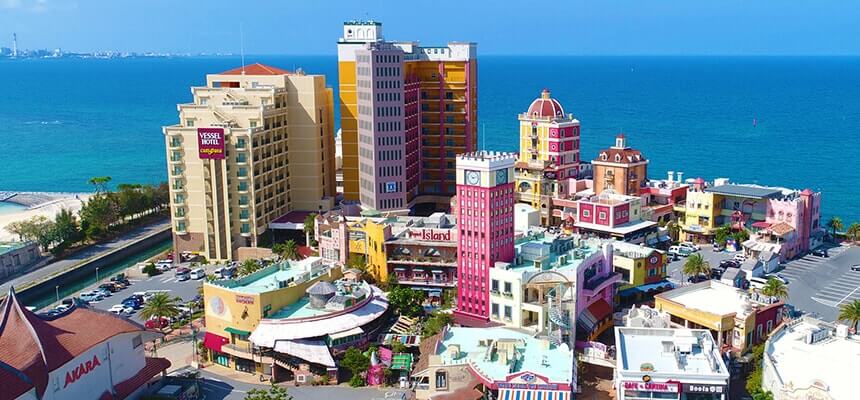 Situated in the central part of Okinawa mainland, Chatan is a town where visitors can enjoy the resort life much like the American West Coast. We'd like to share with our readers 8 must-visit spots of Chatan. From cafes, shopping, and even sunsets… There are just so many things to do here that'll make you want to re-visit at different times of the day! Chatan is full of excitement and is ideal for a group vacation friends, and even a family holiday with kids too.
Get Ready to Insta: LA's "Angel Wings"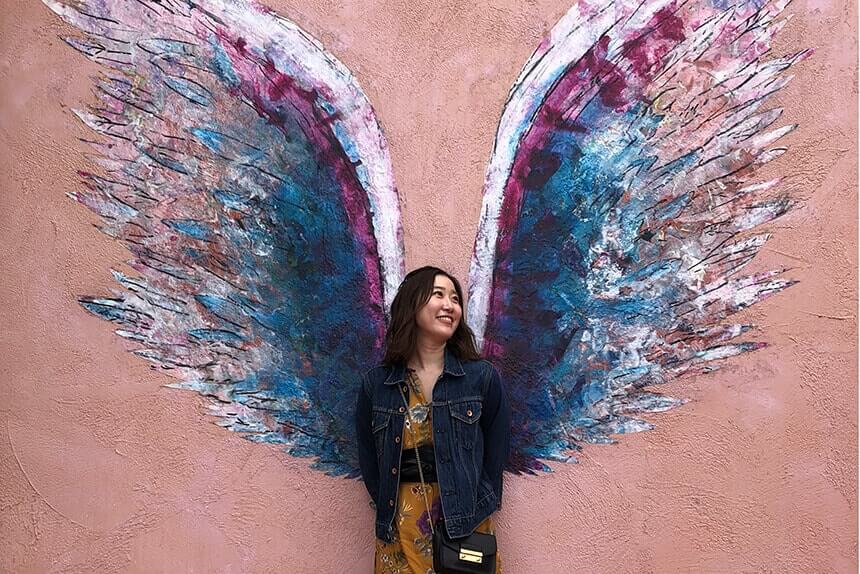 "Global Angel Wings Project," a world-renowned project that started in LA has appeared in American Village. This art piece is the work of Colette Miller and is the second of its kind in Japan. Just looking at it is sure to fill your heart with happy emotions, so be sure to go see it when visiting Chatan. Take photos with your loved ones, your friends, or even selfies and spread the love!
Depo Island – Over 130 Cafes, Bars, and Apparel Shops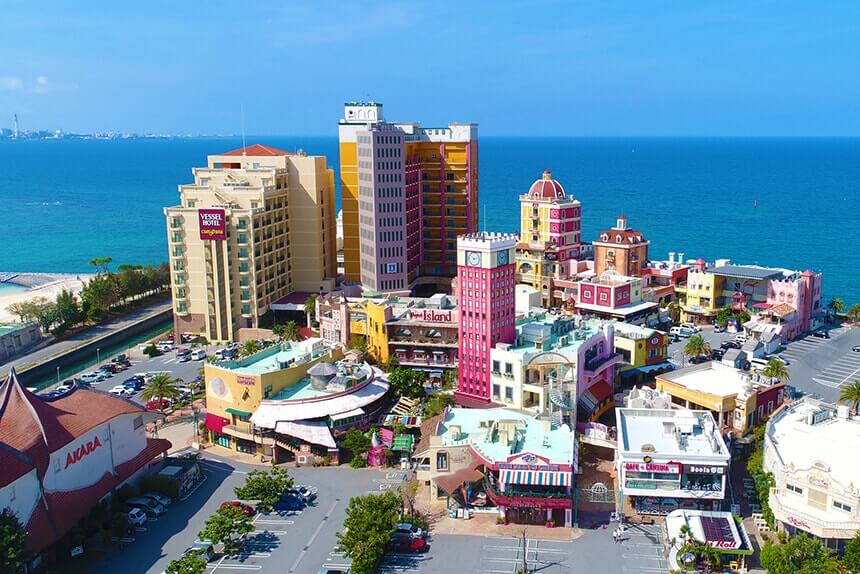 There are over 130 stores including restaurants, apparel shops, and even trinket stores in Depo Island. The facility is located along Sunset Beach, and visitors can enjoy the casual American atmosphere. You can just enjoy a nice stroll, or munch on some burgers and fries by the beach – both of which is sure to bring a smile to anyone's face.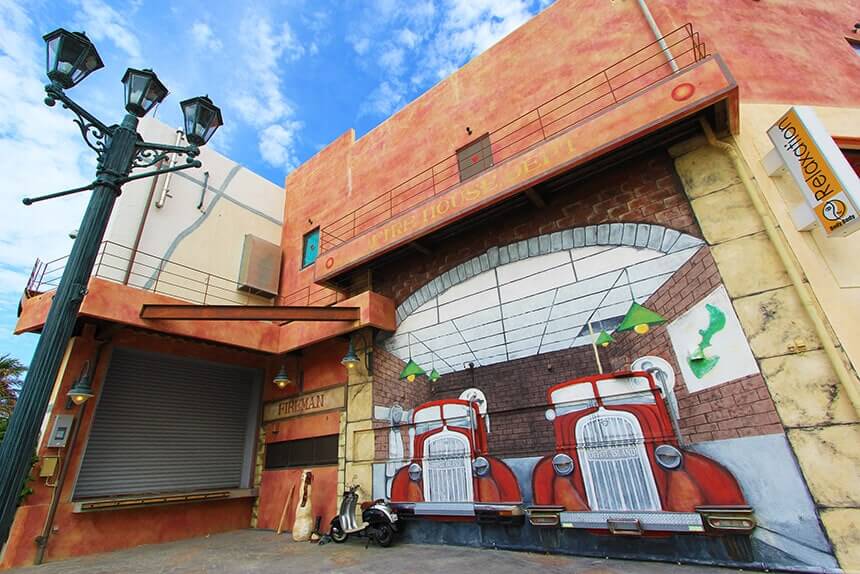 The colorful and funky wall art that can be found in Depo Island is worth looking at. The photo found at the fire station itself is very cool – and probably the most popular wall art. The fire truck's bumper that's sticking out makes it a fun spot to take awesome photos. Try different poses standing up or sitting down. Go explore under the blue Okinawan sky with a camera in hand and we're sure you'll find a great photo opportunity found only in Chatan.
---
The Evolution of Okinawan Gourmet: Taco-Rice Cafe Kijimuna Depo Island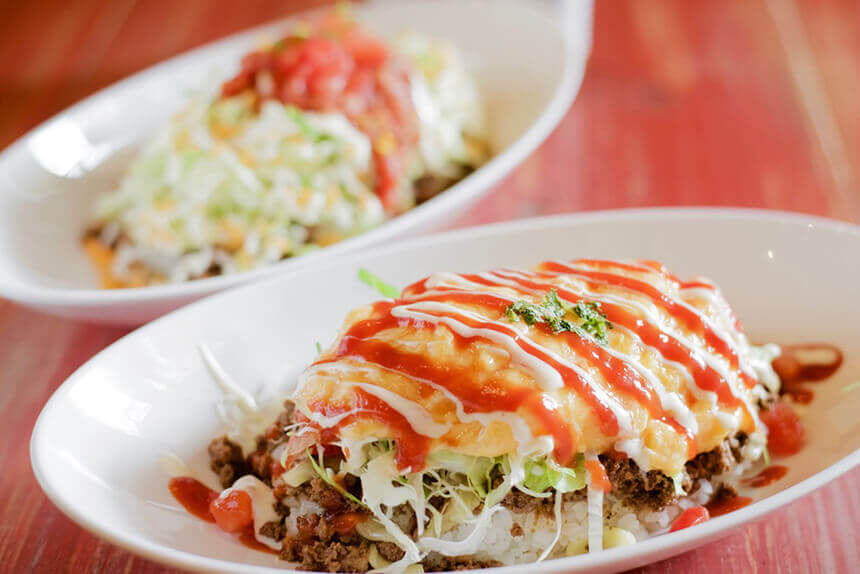 Here, you can indulge in some taco-rice that's topped with deliciously fluffy and soft eggs. Make your own personalized taco-rice by choosing from one of the four types of taco meat: mild, medium, curry, and chili beans; and over ten types of toppings like mozzarella cheese, avocados, and teriyaki chicken! Baby seats are also available so you can come with your entire family without worry. If you want to bask in American Village's atmosphere, we highly recommend you to have your meal on their terrace.
---
Californian Style "THE CALIF KITCHEN OKINAWA"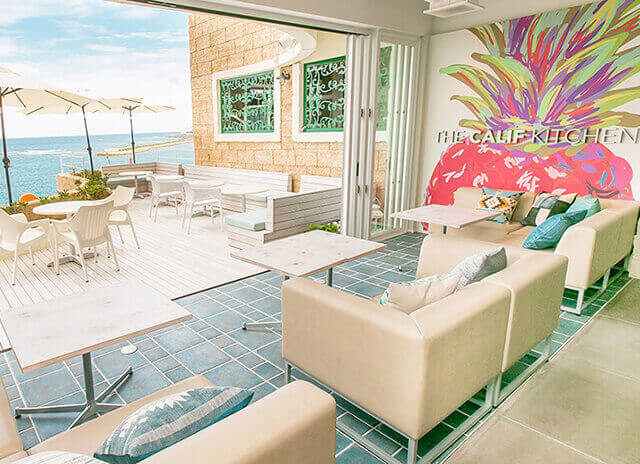 The Californian style café with a magnificent view on the sea, opened in April 2017 in the American Village. With an undoubtedly photogenic interior and the view on the sea unfolding before your eyes, this place will make you more than happy! And also extraordinary at sunset, it shows another facet to enjoy, unlike during daytime. Its menu is filled with choices to meet your needs both for lunch and dinner, including pancakes and shaved ice, and non-alcoholic cocktails to savor in the now hot mason jars. How about spending a luxurious time in a comfortable resort-like atmosphere?
---
West Coast Meets Okinawa: ZHYVAGO COFFEE WORKS OKINAWA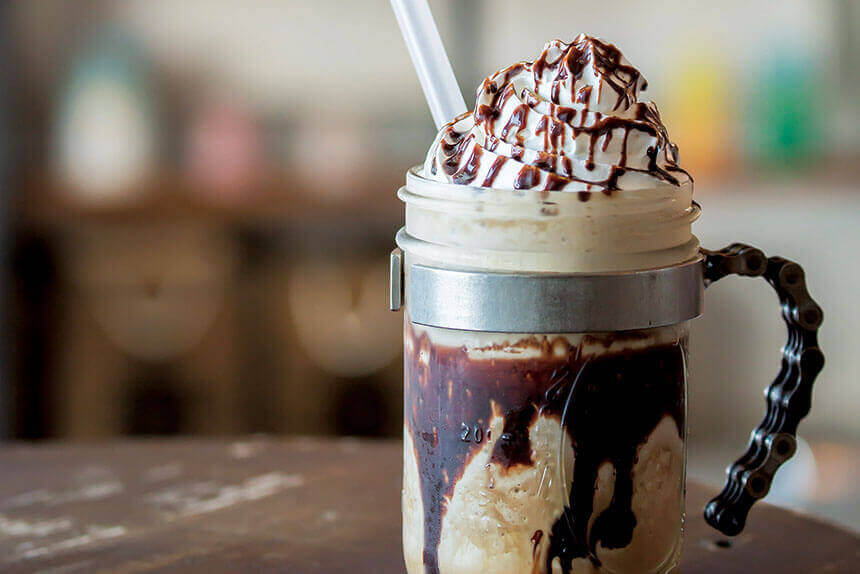 A coffee stand founded in Okinawa. Each cup of coffee is prepared with a lot of care and attention, and their friendly-yet-polite customer service make them a very popular coffee shop. You can enjoy their espresso-based coffee on their US West Coast inspired outdoor seats while taking a look at their furniture and trinkets, which were bought and brought over from Portland. Visitors can also purchase "Blue moon candles". These colorful botanical candles with pressed flowers inside are handmade and make for perfect as gifts and souvenirs.
---
You'll Want to Wake Up Early for This: GOOD DAY COFFEE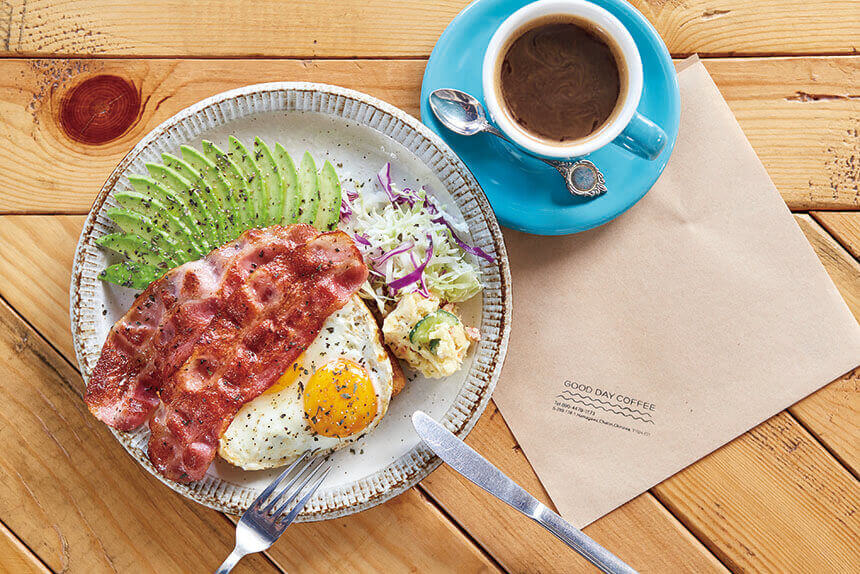 GOOD DAY COFFEE is a cafe that makes you feel like you've traveled overseas even though you're still in Okinawa. Their most popular item on the menu is the GOOD DAY BREAKY, which a typical Australian-style breakfast that comes with a thick slice of toast, crispy bacon, soft avocado slices, and soft-boiled eggs. They open quite early at 6AM which makes it a great place to plan for your day, or just relax between walks. This is the place to go if you want to start your day off with a cup of Australian coffee – and some style.
---
The Most Beautiful Sunset: Sunset Beach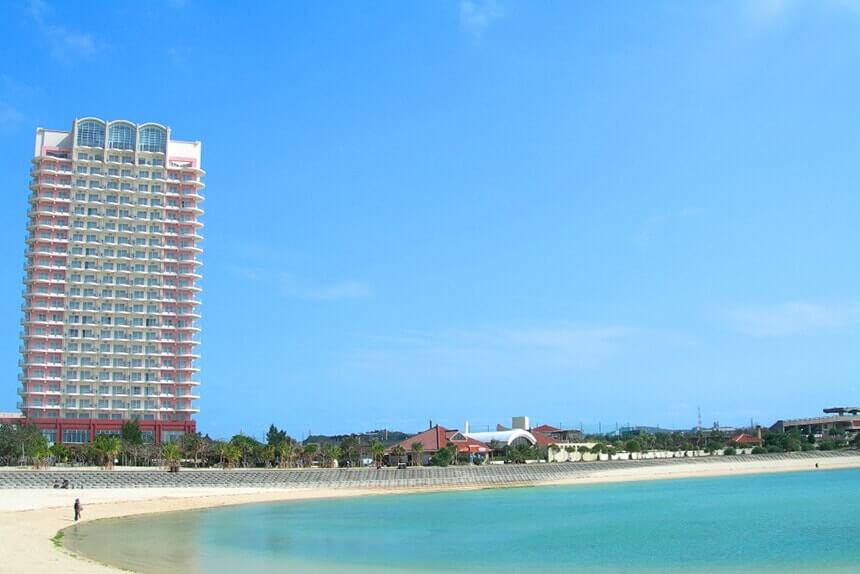 Sunset Beach is a very popular beach that's located next to Mihama American Village that visitors can drop by after a day of exploring cafes and shopping. The best part about the beach is definitely the view during sunset. You'll be left speechless with the beauty of the golden-red sky and the ocean. There are plenty of amenities like showers, lockers, changing room, and beach umbrella and bed rentals so you could even skip the shopping and just go swimming during the summer.
---
Let Loose in a Southern Resort – Terme VILLA Churayu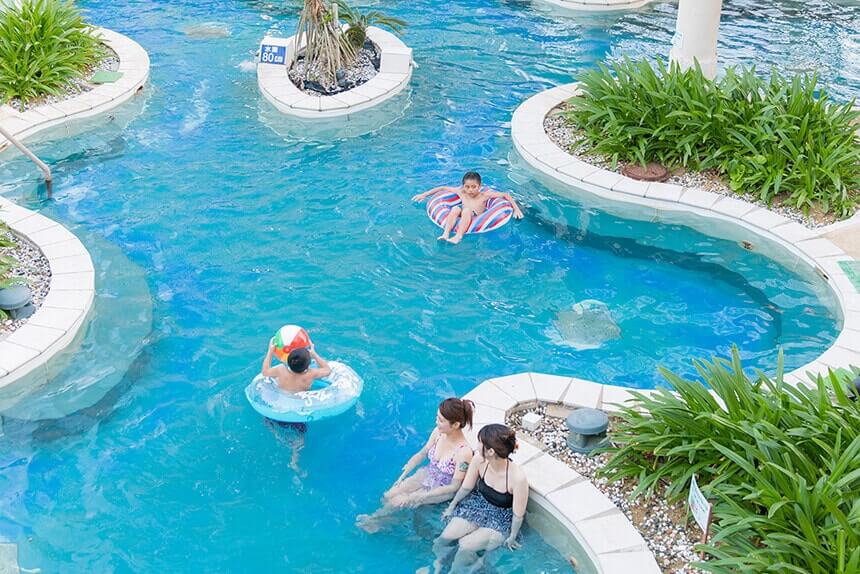 Terme VILLA Churayu is a natural hot spring facility known for its welcoming atmosphere. The outdoor hot spring draws water from 1,400m below ground, and the fountain-shower style pours fresh water from the source every day is very popular with guests. They're also home to Okinawa's first thermal healing pool, shallow pool, and general usage pool as well as a sauna. You can rent swimming suits and towels for an extra fee so you don't even have to carry anything with you when you go. It's relatively quiet from 7AM to 9AM so we recommend morning baths. The 22nd and 26th of each month are special days (the numbers sound like "husband-and-wife" and "bath" in Japanese, respectively) where visitors can use the facility at a discounted rate.
---
Have you decided where to go? Chatan is the heart of food and entertainment of Okinawa and visitors can spend an entire day there. If you're planning on visiting Okinawa again, be sure to make enough time to fully enjoy the Chatan area.