Ryukyu Village—Experience Okinawan Culture, Arts, and Nature all in One Stop!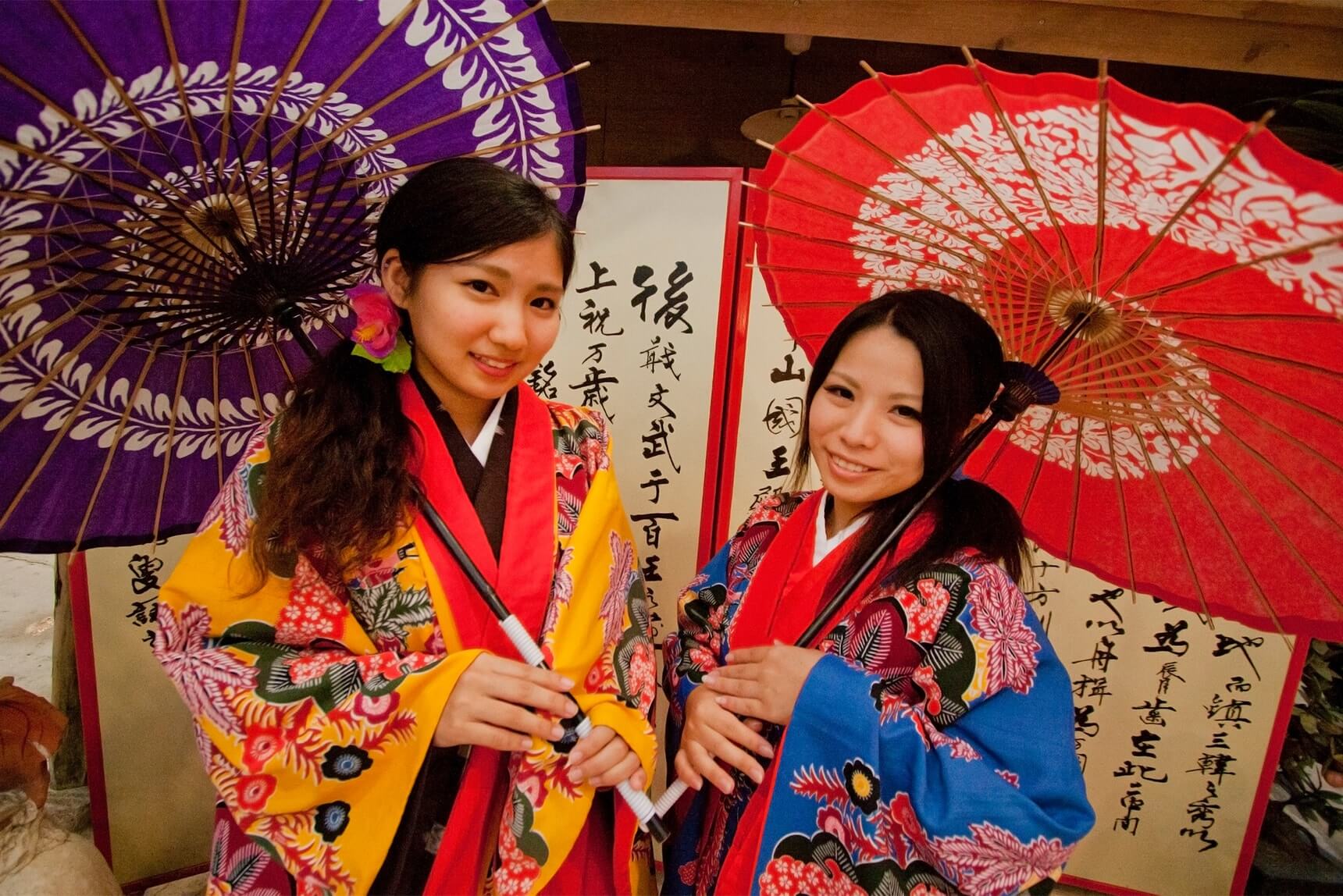 Ryukyu Village is a theme park found in Onna Village, a resort area in the central part of Okinawa. There, visitors will find actual old traditional Okinawan houses that is a registered tangible cultural property of Japan. You will feel like you're visiting Okinawa of years past. Visitors could spend an entire day there since they can experience Okinawan culture, arts, and nature. You can walk around the theme park in an Okinawan kimono that only nobles of Ryukyu Dynasty could wear at the Okinawan kimono dressing workshop (60 minutes). Children can take part in the experience as long as they are taller than 120cm, so you could enjoy with the entire family and go take pictures wherever you like.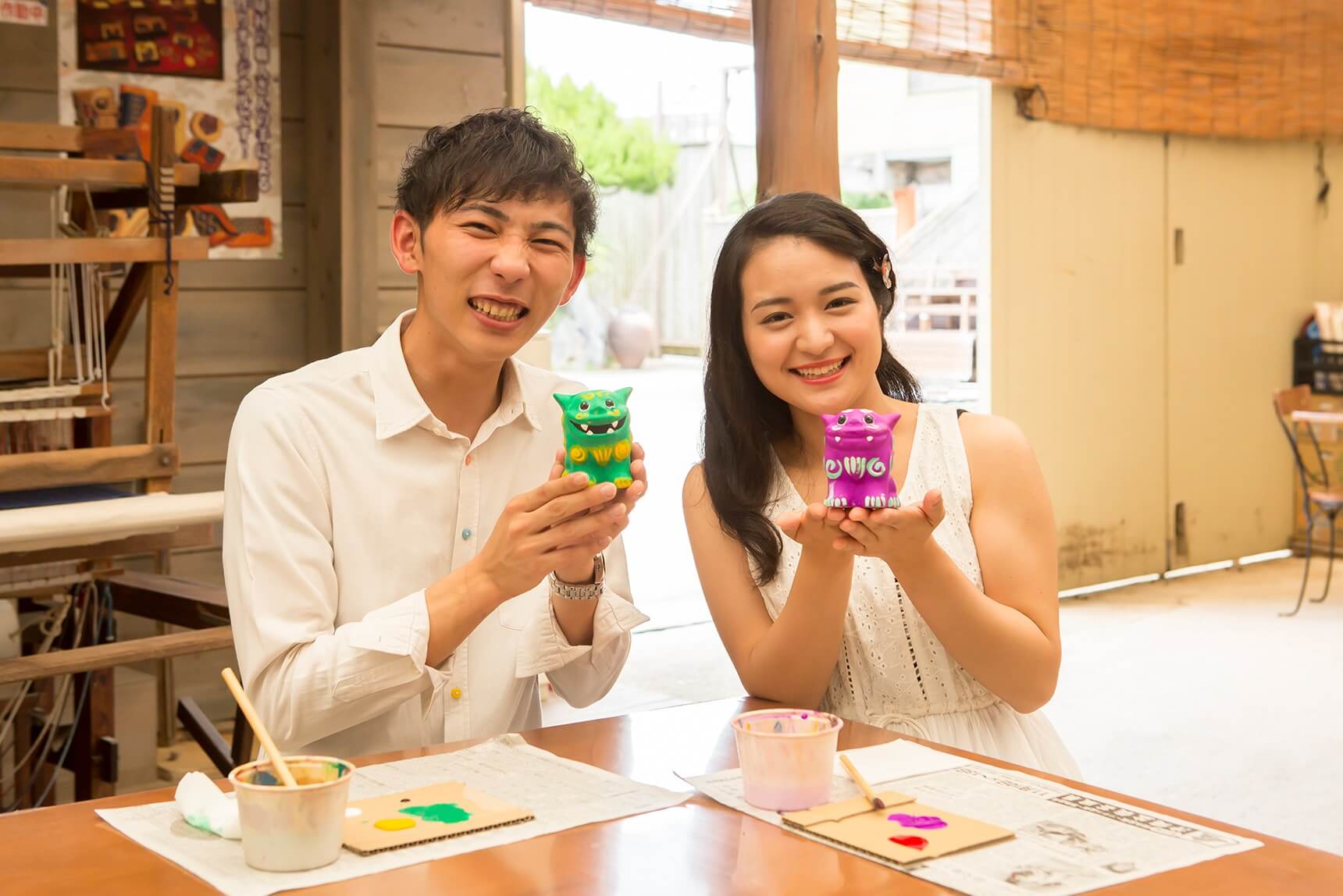 The most popular workshop in Ryukyu Village is Shisa painting. It's fun and easy for both adults and kids alike, and won't be affected by the weather since you'll be enjoying this indoors. Participants will color precooked Shisa statues and give them cute or handsome faces. The paint on the Shisa will dry right away, so you can take your creation home after your visit.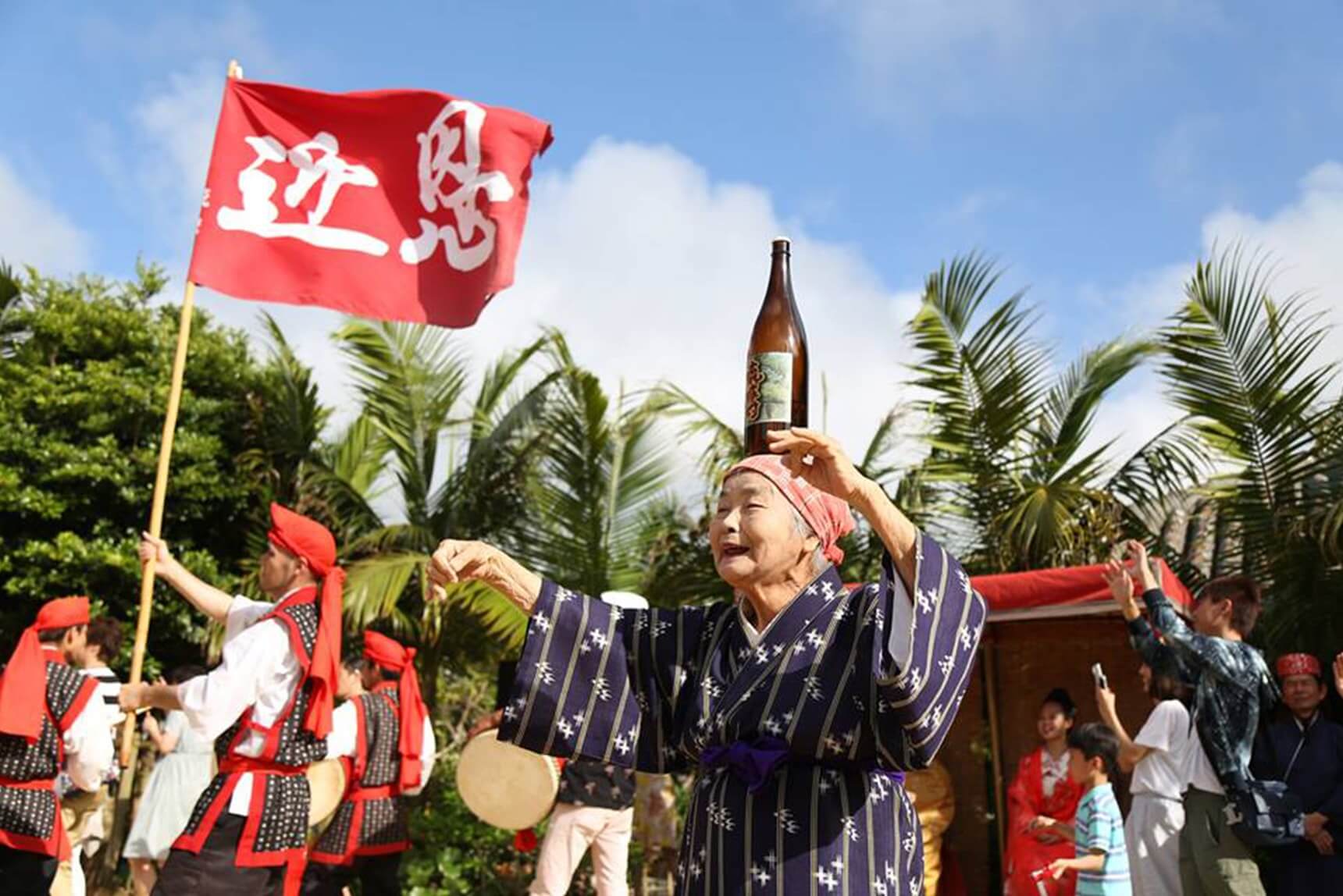 There are 18 performances per day in Ryukyu Village. The park holds an Okinawan-style parade every day at 10AM and 4PM. Michijune is a type of performance where visitors can see Ryukyu dancing, Kobujutsu, lion dance, and Eisa dance. The most exciting performance at the park is the Eisa dance. In Okinawa, people dance Eisa to the sounds of Sanshin as well as large and small drums during Obon festival to guide the spirits of their ancestors. At the end of the performance, visitors are encouraged to join the Kachashi and dance their heart out. Ryukyu Village is a place where you can spend 'Okinawan Time'.
Ryukyu Village
1130 Yamada, Onna Village, Okinawa
---
Steak House 88 – a Long-established Steakhouse where You Can Taste 20 kinds of Steak!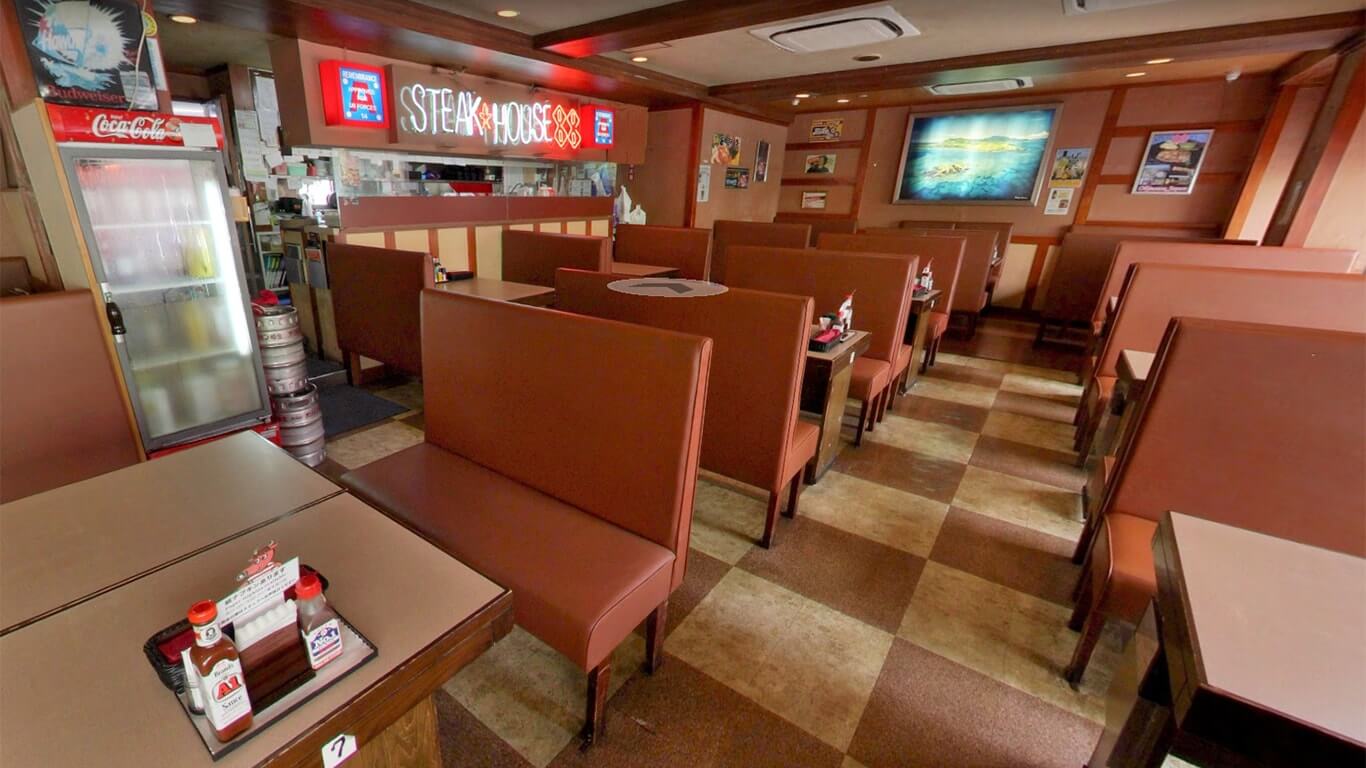 Steak House 88 is a long-established steakhouse that has locations on Kokusaidori Street, Tusji (Naha-City), and even near Churaumi Aquarium. Visitors can indulge in authentic American style steak in a restaurant inspired by diner style decor and neon lights at a very reasonable price. In Okinawa, people go for steak after a night of drinking, so the restaurant is full of locals and visitors all the time.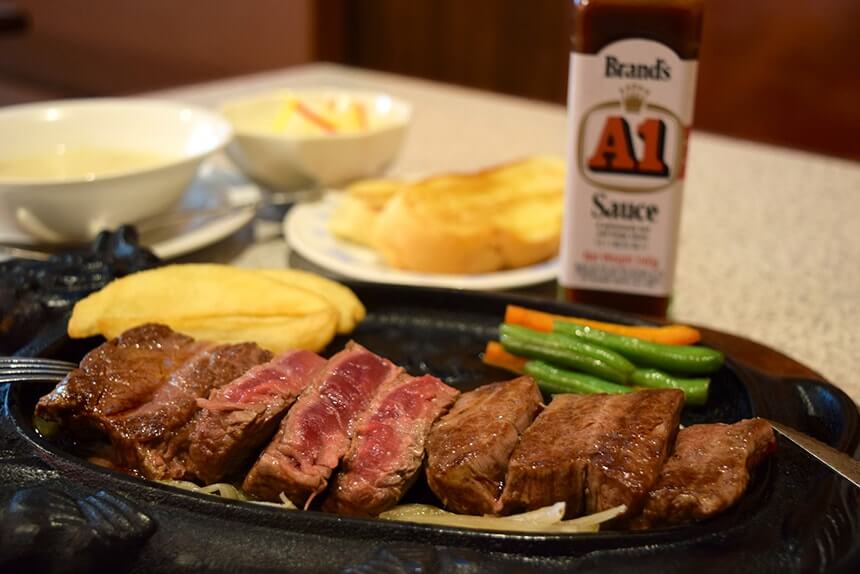 The steakhouse offers tenderloin, T-bone, and loin steak – all of which are very popular American steaks. The "red meat steak" is popular among young women as well. This steak is lean, doesn't smell and very flavorful. It's recommended to taste the meat itself first, then dip it in some "A1 Sauce" that you pour on the hot plate, reducing its sourness. A1 Sauce is very popular among Okinawans, and its fruity sweetness and blend of spices go very well with meat. Also popular is the Steak House 88's original garlic soy sauce. You should try the Okinawan flat lemon dressing on your salad too.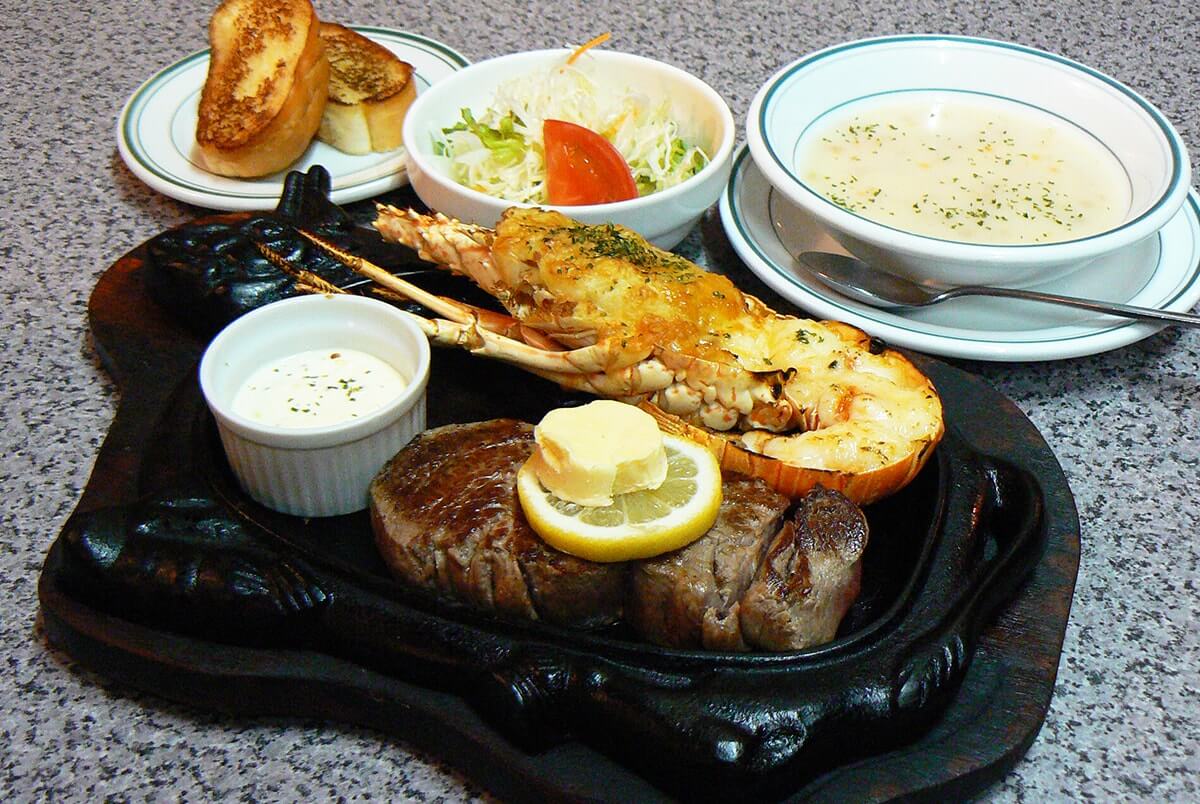 According to the steakhouse, their surf & turf menus are popular among international visitors. With the "lobster and steak" dish, you can enjoy the plump texture and you can get two big lobster tails with the "Maiebi and steak" dish. All dishes are exquisite. The lobster looks even better than it already does when it's placed next to the steak. Many customers order Maiebi on its own because they love how well it goes with tartar sauce. Kids really like tenderloin steak, hamburgers, and pizza. The burgers use square buns, which are quite uncommon nowadays, and the flavor of the homemade patties go very well with fresh vegetables. You can choose pickles, ketchup, and mustard as your condiments. Every year, they add more to their menu. Now, they have over 20 different choices of steak. It might be a good idea to go with a large group and try all kinds of steak.
Steak House 88
3-1-6 Makishi, Naha City, Okinawa
---
SUGURI – Find Cosmetics Made with Okinawan Ingredients That Are Gentle on Your Skin.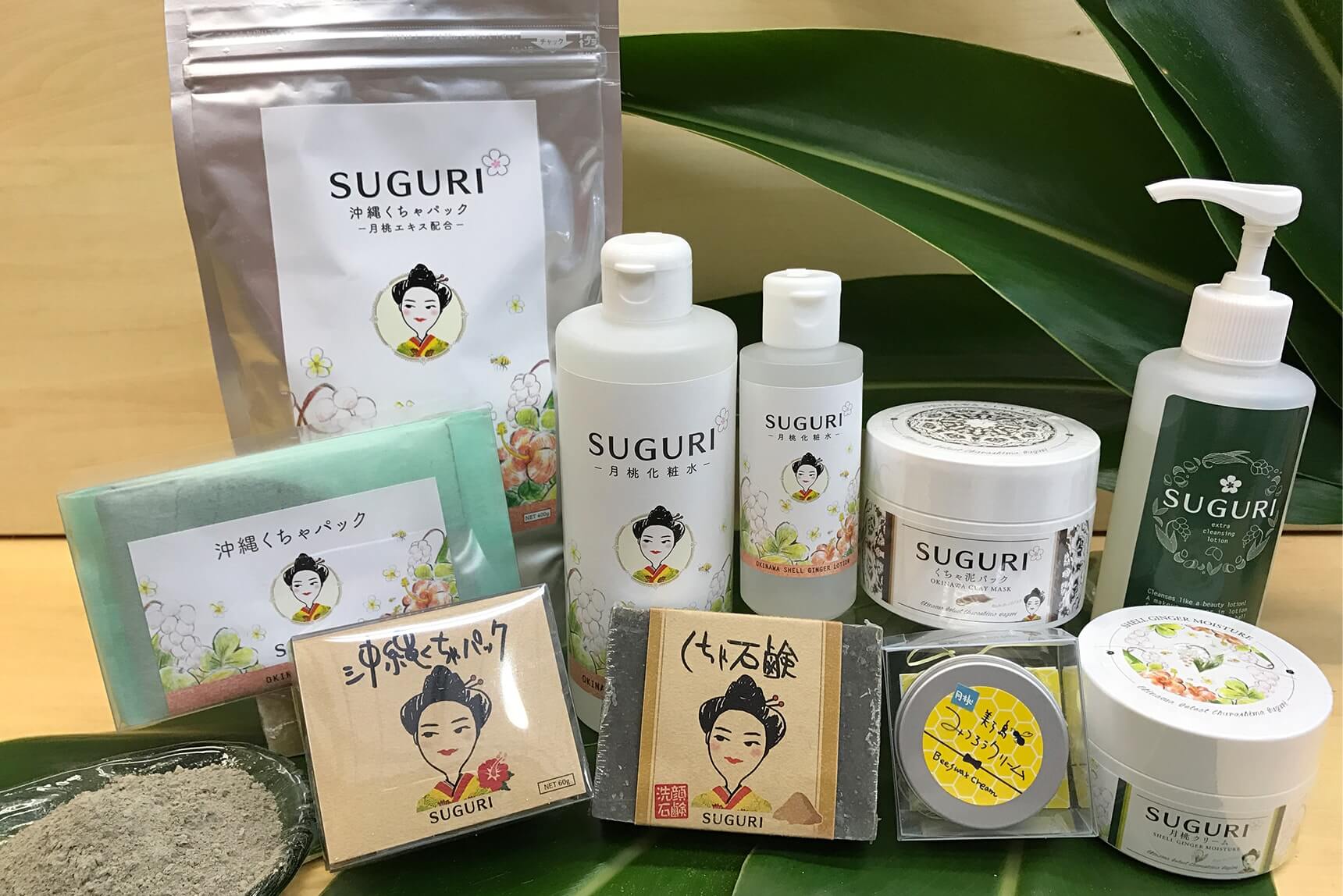 SUGURI – sells cosmetics in a small wooden wagon that look like mobile food vendors. Their cosmetics are made with beauty tricks passed down from Okinawan grandmas that are gentle on your skin and are made with natural Okinawan ingredients. For women, cosmetics are something that they use on a daily basis, so they should avoid putting excess chemicals on their skin. This is why SUGURI only uses safe and natural ingredients for their products. The name "SUGURI" comes from the Okinawan word for "good item". There are about 20 products only available in their stores. Their number 1 selling product is the "Okinawan Cosmetics Special Set". For 1,500 yen, you can get a set that includes Kucha mud facial mask, spring ginger toner, face washing soap, and a foaming loofah. The Chomeiso herbal tea from Yonaguni Island is also very popular.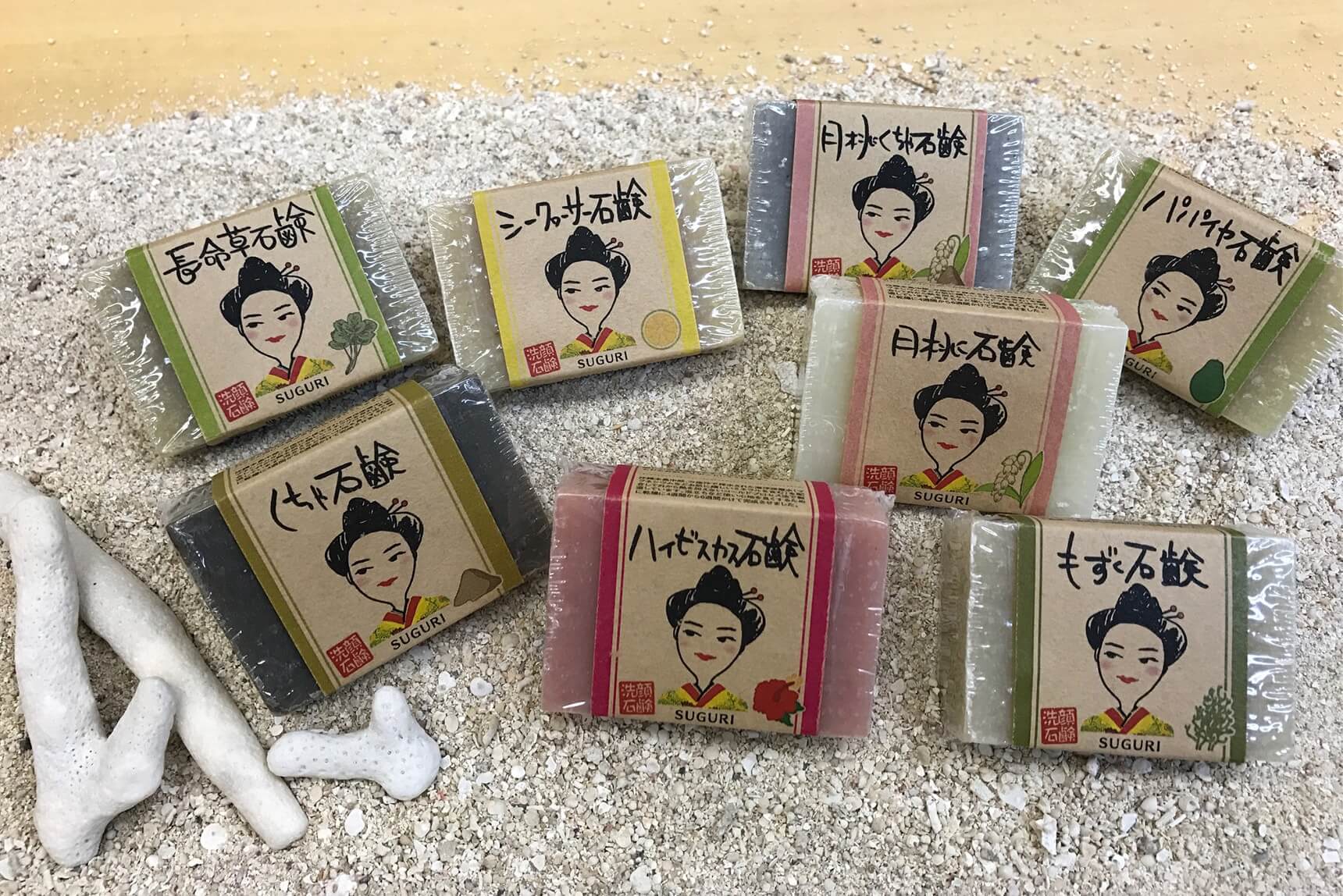 The store highly recommends their Kucha mud facial mask which is great for cleansing your pores. Kucha means "mud" in Okinawa, and has been used by Okinawan women since the Ryukyu Dynasty era. Nowadays, there are high-end spas that use it for their clients. They also sell other natural cosmetics such as 100% organic shell ginger toner that's made from the ginger's flowers, as well as cream made from Okinawan honey.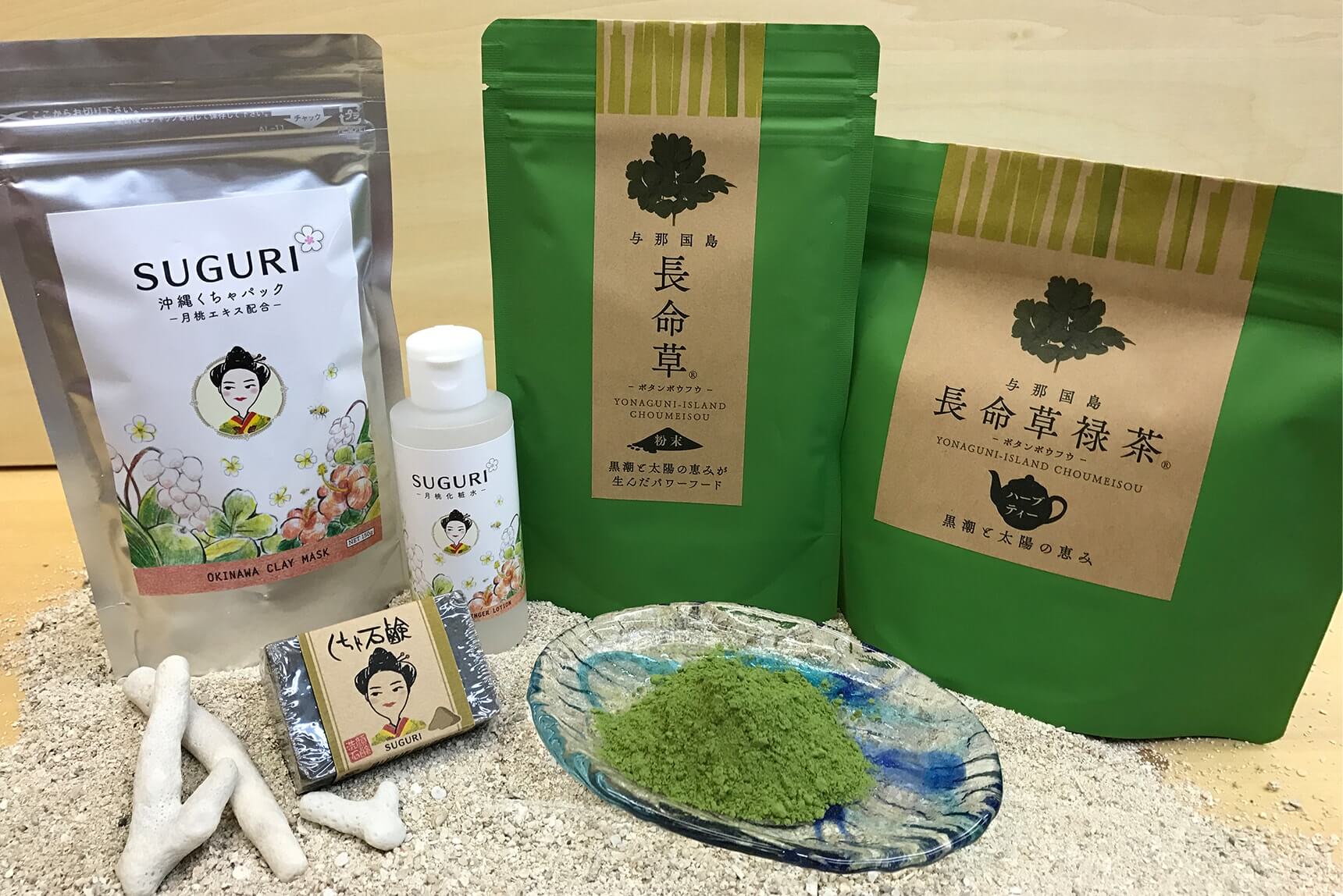 SUGURI's face washing soap is made from natural materials and it takes 40 days to make! This popular soap is gentle on the skin and smells very nice. Your skin will feel supple even after washing. You can get the most bang for your buck by getting a set where you can choose up to 8 different types of soap. There are various kinds of soap like Kucha, shell ginger, hibiscus, Mozuku seaweed, papaya, Chomeiso herb, and shell ginger Kucha mix – all of which are very unique to Okinawa. The minimalist packaging is good for the environment and the logo of the lady dressed in Ryukyu Kimono is also very eye-catching.
Okinawa Select Churashima Suguri
2-8-28 Matsuo, Naha City, Okinawa
---
Looking for Affordable Gifts and Souvenirs on Kokusai Dori Street? Check out Kid House!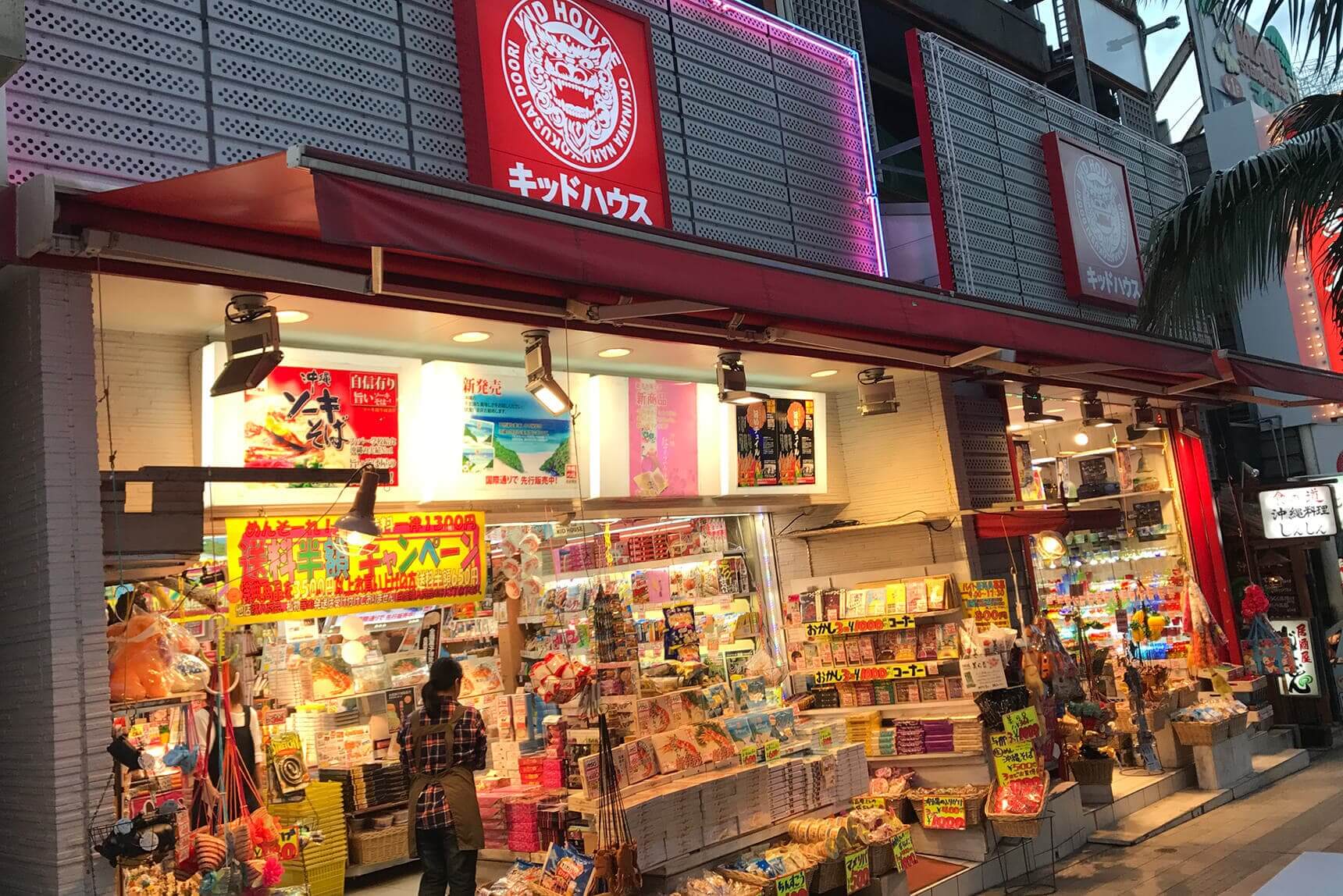 Kokusai Dori Street is full of restaurants, cafes, and gift shops. This is the most famous tourist spot in Okinawa. Kid House is a gift shop with 9 locations on Okinawa's Main Street. Visitors can purchase snacks and sweets, Okinawan accessories, spices and condiments, Shisa charms, trinkets, and various other souvenirs and gifts – some of which can only be found at Kid House – at reasonable prices.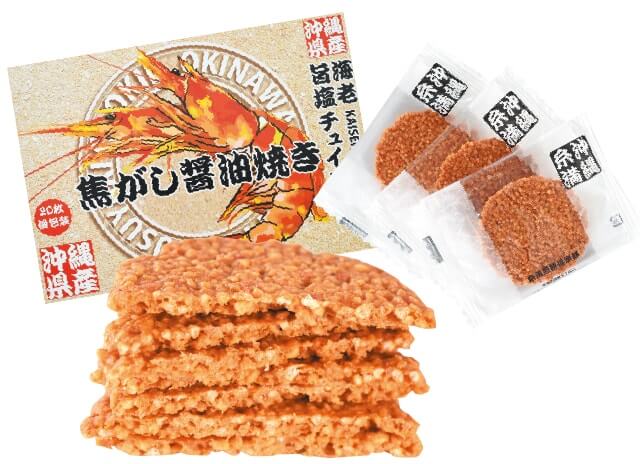 One of the most popular product among over 3,000 items, is the "shrimp and salt tuile" that is only available in Kid House. "Tuile" is French for "tile" and is a very thin type of cookie baked in a way that's a trade-secret. They use fresh shrimp, and the charred soy sauce adds to the scent and flavor. They make great beer or wine snacks and are very difficult to stop munching on. Their "Masu langue & Beni-imo Langue" are rich in minerals, and are types of langue-de-chat that are very popular among female customers. "Masu" is the Okinawan word for "salt", and the langue-de-chat uses the famous Nuchi Masu brand salt. The flavor is subtle, and the gentle sweetness and soft texture is a delight.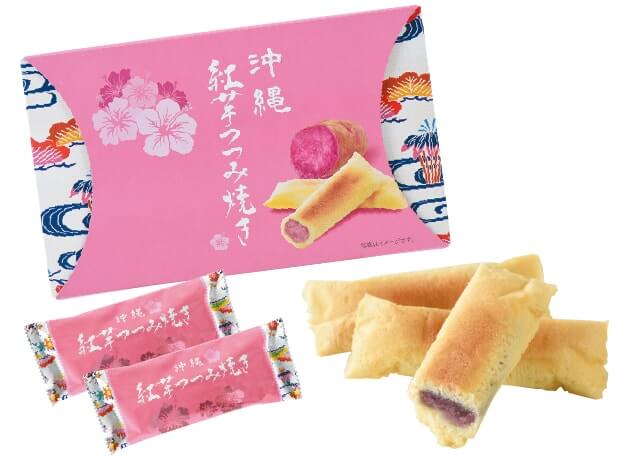 For your grandparents, we recommend the "Beni-imo Tsutsumi Yaki". These are filled with moist 100% Beni-imo paste that is fluffy in texture and are excellent as tea snacks. Kid House is jam-packed with all kinds of different gifts and souvenirs. If you don't know what to get, head over to Kid House and you're sure to find something you'll love!
KID HOUSE
1-3-56 Makishi, Naha City, Okinawa
---
OKK Diving & Cycling. Offering comprehensive support for cycling in Okinawa.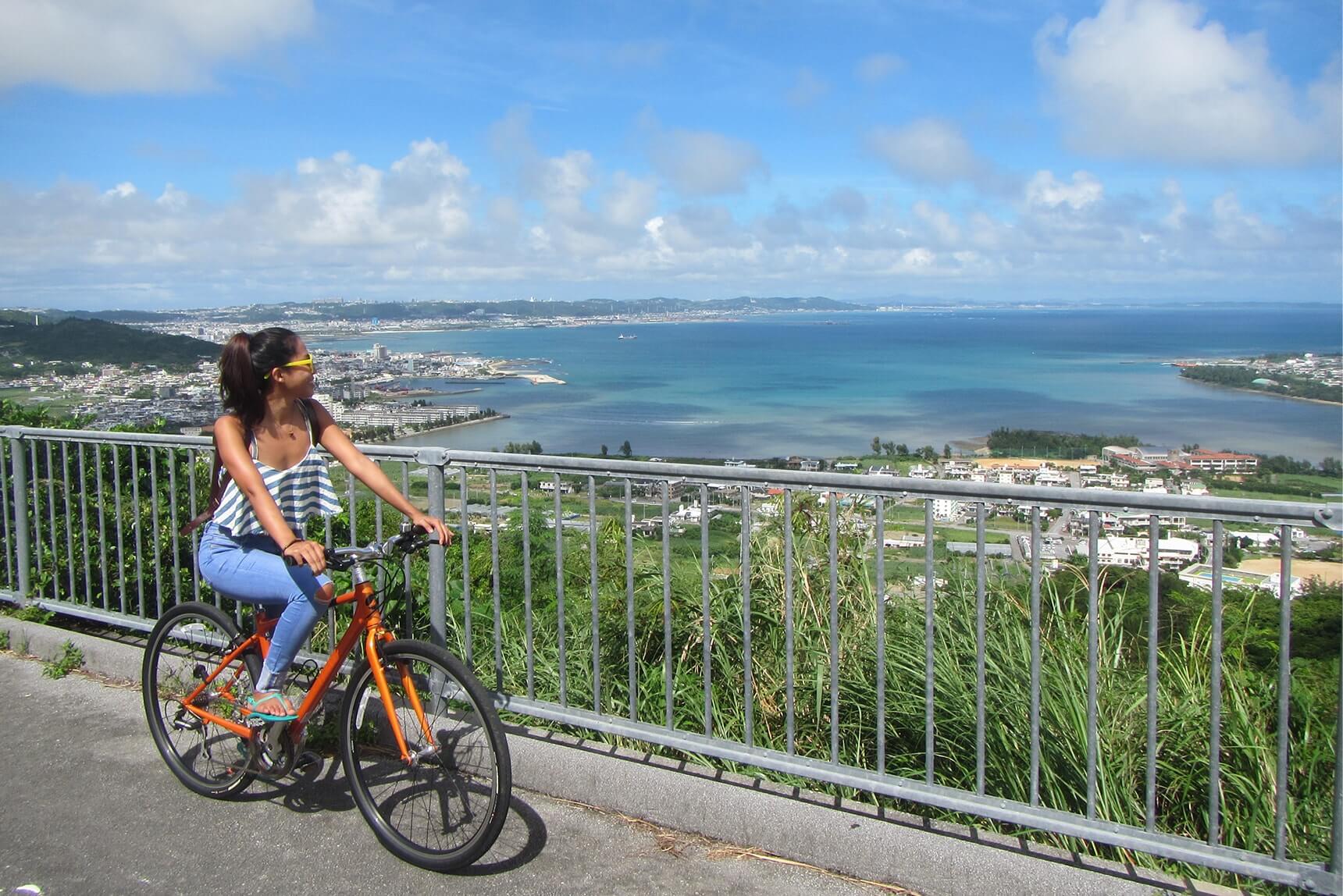 The gentle terrain of Okinawa's main island is occasionally marked by hilly uplands. The mild climate is perfect for cycling and other activities throughout the year. Visitors may be hesitant on cycling Okinawa because road and traffic information can be scarce. But that doesn't have to be the case—you can count on OKK Diving & Cycling! Courses are provided for every level; from beginners to advanced riders.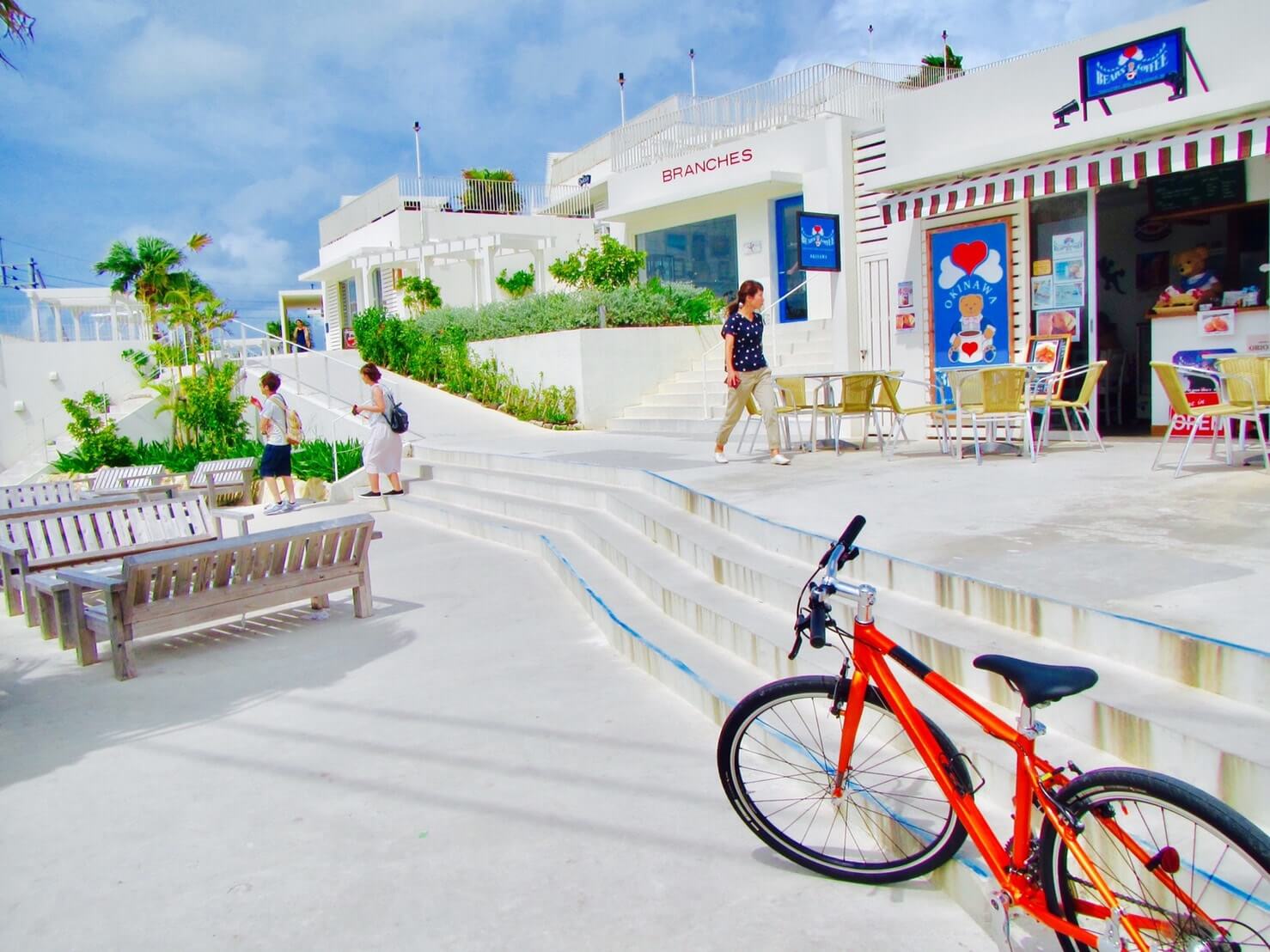 Our knowledgeable staff will guide you on your cycling tour and take you to unique areas, through naturally beautiful scenery and introduce you to interesting historical sites. Experience the joys of learning about this gorgeous island while the wind is blowing comfortably. Our local staff is well versed in Okinawan life and culture and can provide you information in Chinese or English! Feel free to contact our staff via SNS or by other means to inquire about courses or customized cycling routes. We also provide insurance and take steps to take care of your every need. Come and enjoy Okinawa cycling to the fullest!
OKK diving & Cycling
2-28-1 Tsuji, Naha City, Okinawa