8 Must-see Spots in Central Okinawa – from Popular Spots to Hidden Gems!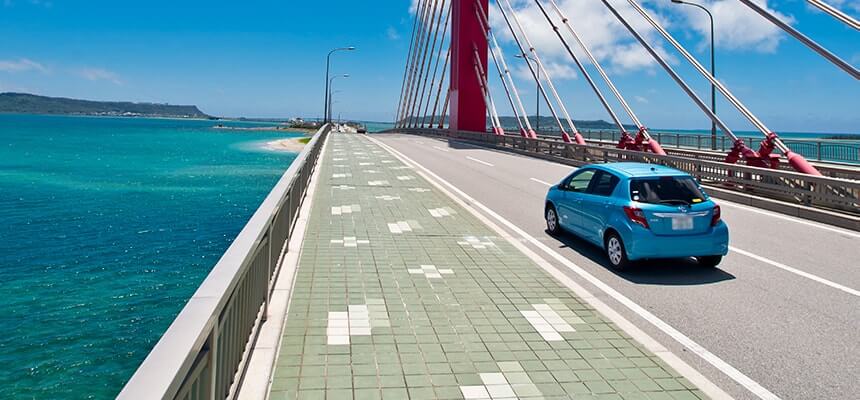 Various aspects are concentrated in the central area of the main island of Okinawa. There are spots you can enjoy spectacular views, relishing local gourmet cuisine and American culture. Let us introduce the 8 selected spots as a reference for your trip to Okinawa.
The prominent scenic spots on the west coast; you must see the spectacular view of the ocean! Cape Manza
A spectacular view of the cliff that resembles in shape to an elephant's trunk. Beautiful cobalt blue ocean is extremely attractive and coral reef can be seen so clearly because of outstanding transparency. You can find Motobu Peninsula, where the Okinawa Churaumi Aquarium is located, and Ie Island from Cape Manza. This is also a popular spot for sunset and visitors can take spectacular shots just like a post card.
---
Exhilarating driving experience on the ocean on the 4.7 km "Kaichudoro Road" (sea road) !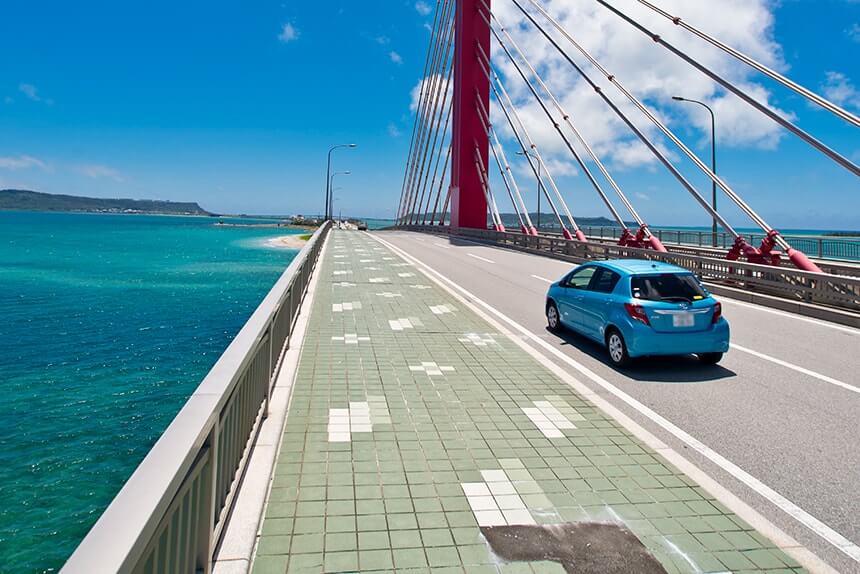 This is a toll-free road over the ocean, linking a distance of about 4.7 kilometers between Henza Island and Yokatsu Peninsula. The road stretches straight across the ocean makes you feel as if you are driving on the ocean. The "Uminoeki Ayahashi-kan" is a rest area on the way, featuring local gourmet dishes such as spicy local wraps or mozuku tempura. Once over the bridge, there is easy access to remote islands such as Hamahiga and Ikei Island.
---
Kafu Banda, known as a powerful spiritual spot of "Cape Happiness", is located just beyond the Kaichudoro Road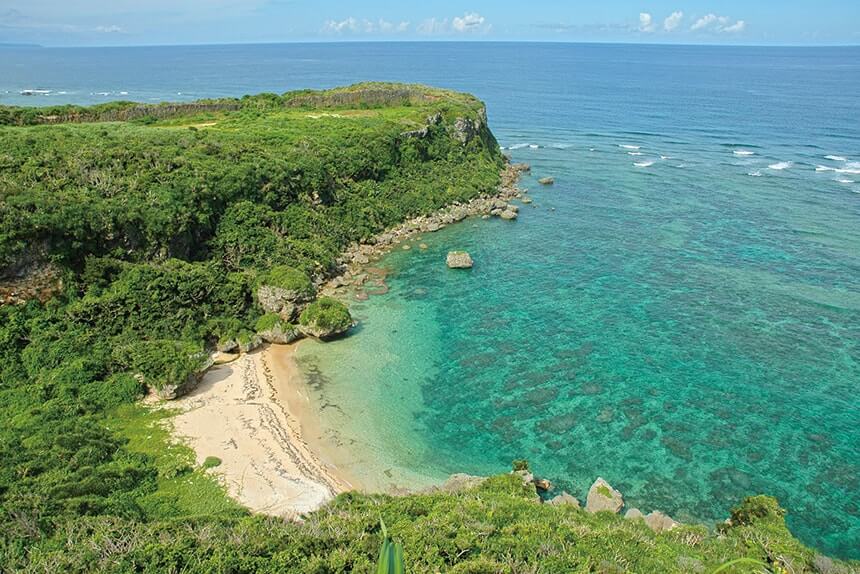 "Kafu Banda" means "Cape Happiness" in the local Okinawan dialect. It is located in "Nuchimasu" salt plant on Miyagi Island, which is linked by Kaichudoro Road. It is a little known spot of spectacular view even among the locals. As the name implies, it is a powerful spiritual spot that must be visited by women who are seeking happiness. Enjoy the view of Kudaka Island, considered as a sacred place and soak in the spiritual power of Okinawa.
---
Colorful townscape with open feeling and exotic atmosphere. Mihama American Village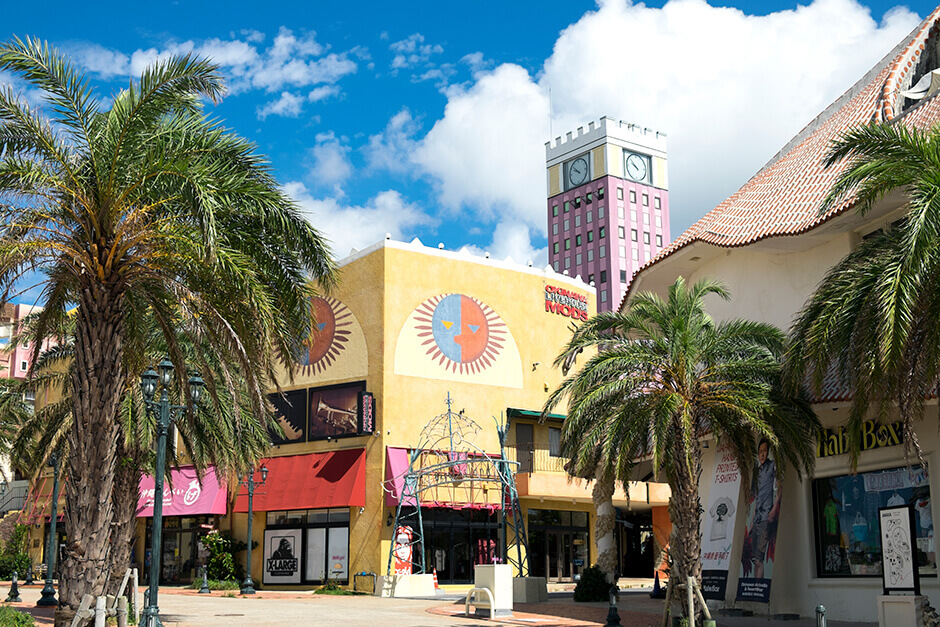 This is a major commercial complex modeled after resort malls in the West Coast in the US and the landmark is a red Ferris wheel. Visitors enjoy food and shopping, feeling the comfortable breeze from the beach. Since this is the most fashion-conscious town in Okinawa, visitors feel frequent change every time. Once the sun sets, the buildings of the area are lit up and surround by fantastic atmosphere.
---
Enjoy the scenic view of sunset while feeling the sea breeze! An urban style resort beach with casual atmosphere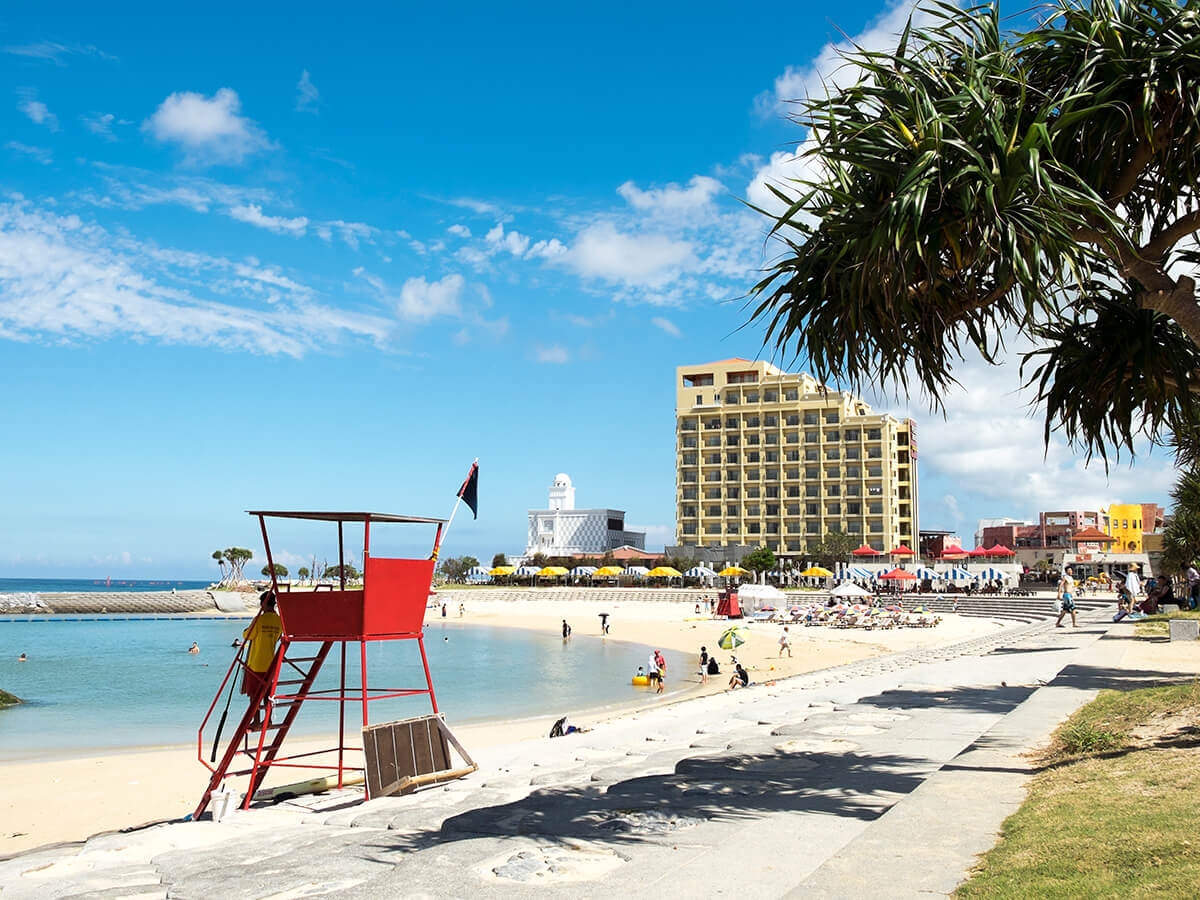 "Chatan Park Sunset Beach" next to Mihama American Village brings you a liberating atmosphere. Enjoy the sparkling sea, the white sandy beach and the spectacular view featuring the landscape dyed with sunset with shades of red. Locals are often seen enjoy swimming in the sea and BBQ (without a reservation). This is the way travelers enjoy Okinawan beach as locals do. "Terme Villa Chulayu" on the beach is open until late at night, featuring a healing pool of natural hot spring water.
---
Find your favorite pottery at Yachimun-no Sato, the home of Yachimun Okinawan Pottery !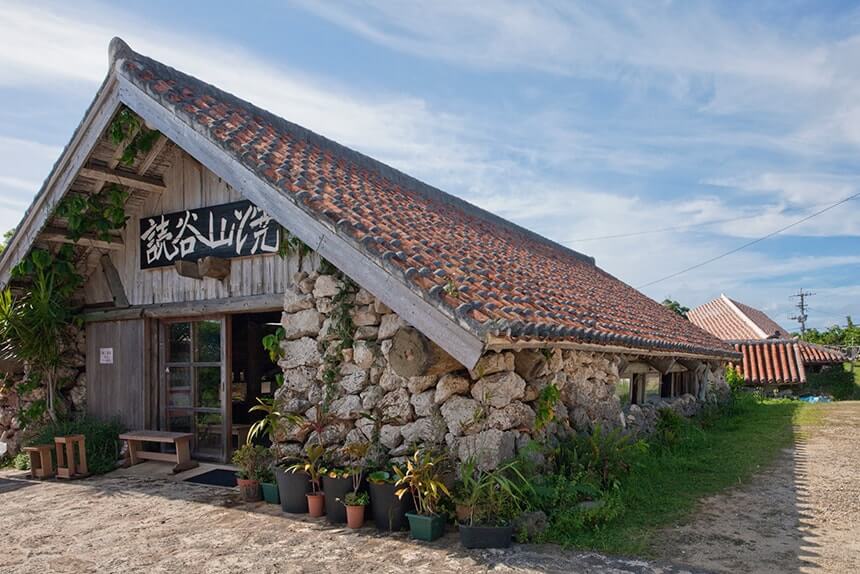 This is a popular production site of "Yachimun" (pottery), where potters gather. Each workshop creates a large number of cups, tea pots, plates and other pottery ware. Pottery have a particular expression and many tourists become drawn by the depth of its arts. A gallery and cafe are also available and visitors can enjoy exploring and discovering special pottery that captures their heart.
---
When hungry while driving, this is the place to go! "Nakayukui Ichiba Market" roadside station in Onna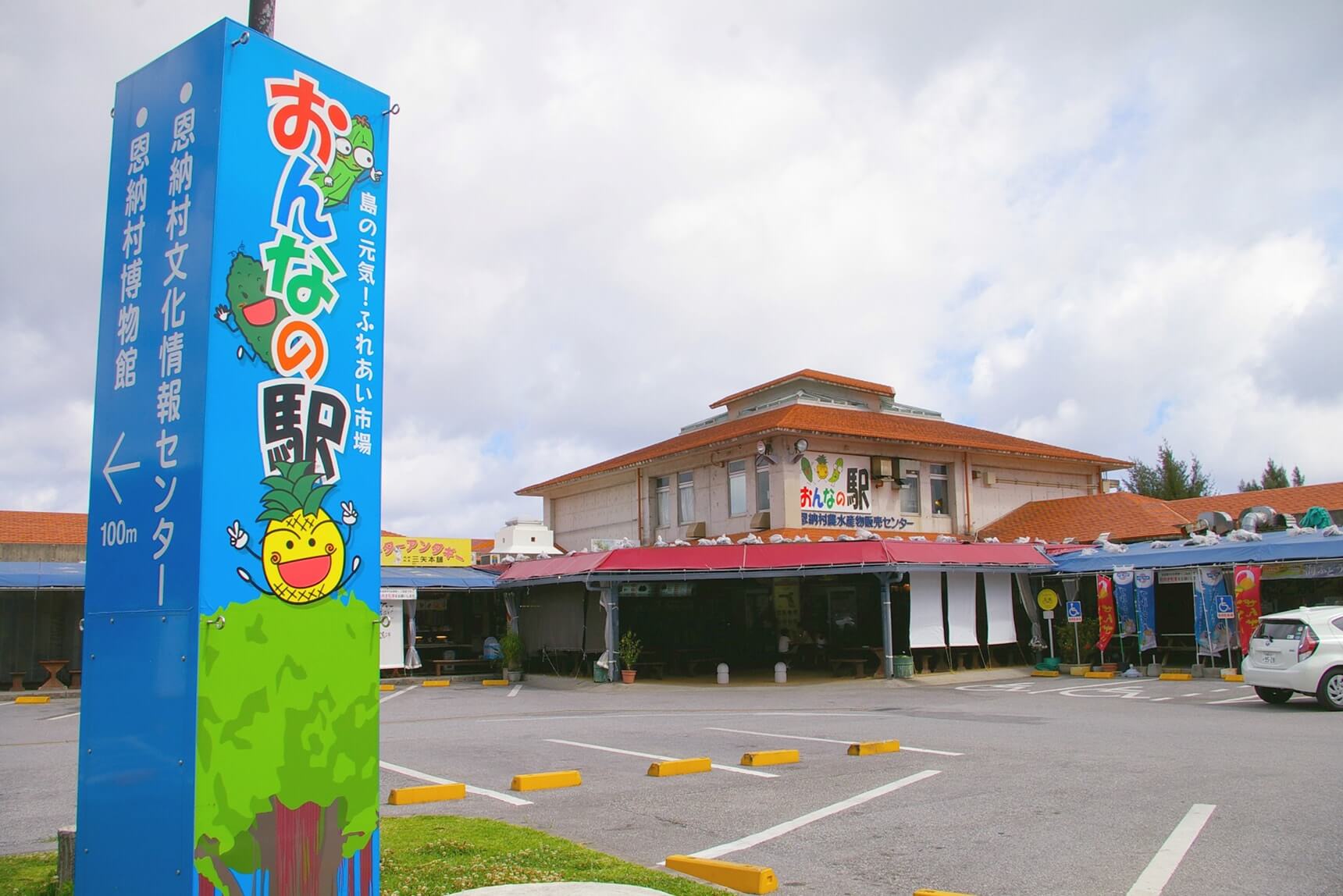 A popular spot among locals and tourists to stop by. Located in a leading resort area Onna Village, there are shops such as umibudo (sea grapes), Ise ebi lobsters, shave ice and juice of tropical fruits. Stop by and spend some time enjoying a variety of gourmet dishes. Also check the second floor and find the popular bakery that always gets sold out.
---
Have a break at a house built with white chalk. How about a meal in the foreigner residential area?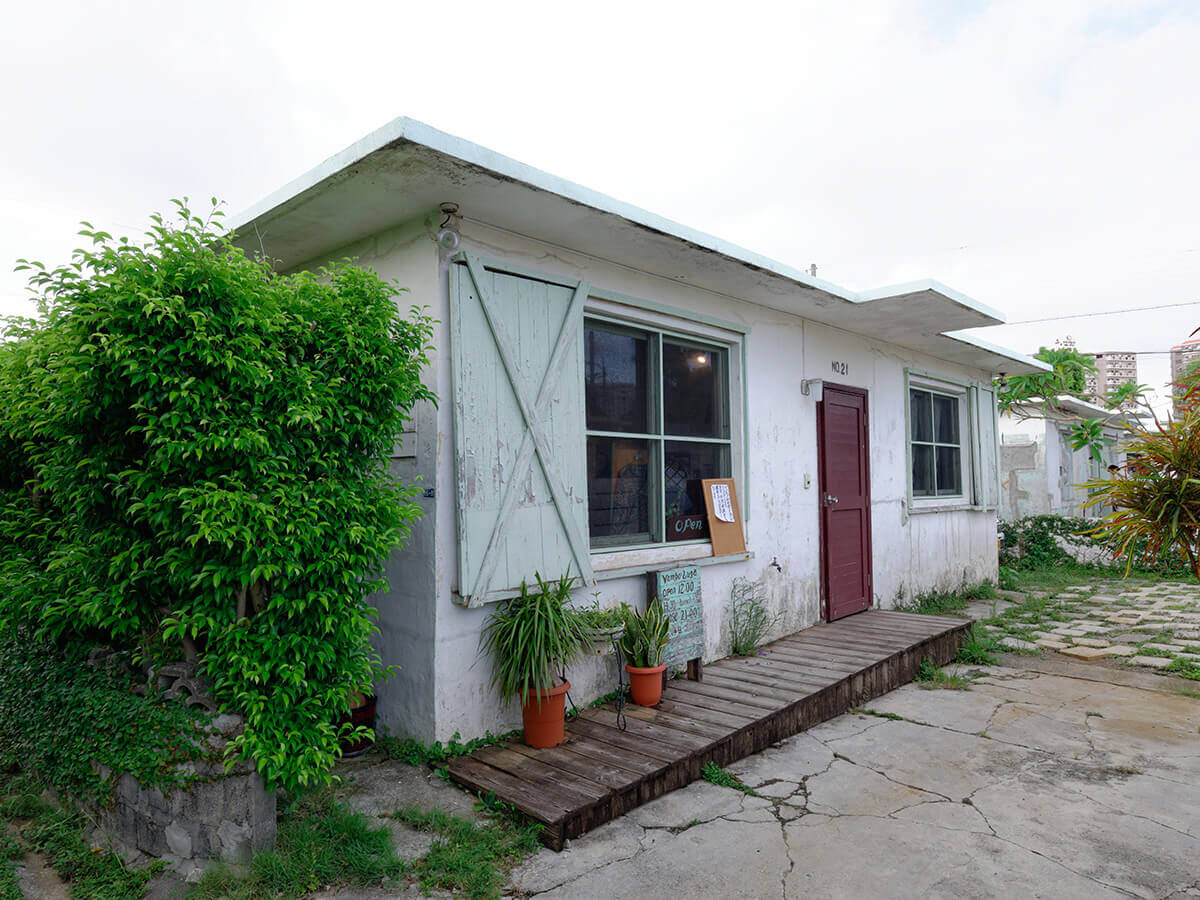 In the central area of the main island of Okinawa, such as Urasoe City (Minatogawa) and Kitanakagusuku Village (Kitanaka), foreign residences have been renovate into cafe and shops. There are pretty shops and hideouts you want to take photos. You might stay longer than expected with coffee, sweets and healthy Okinawan dishes. There are also unique sundries to explore and find your favorite items.