Outstanding experiences for kids! How to get the most out of Okinawa Churaumi Aquarium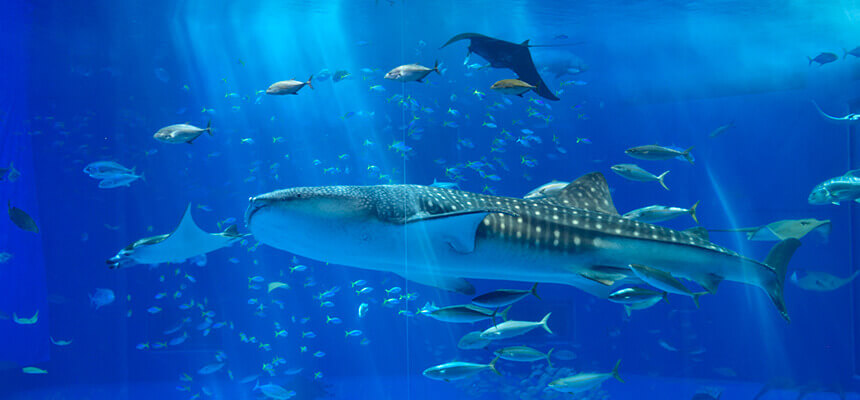 Okinawa Churaumi Aquarium is located in Northern Okinawa, at the easternmost point of Motobu peninsula. After a major renovation in 2002, it has become a popular destination.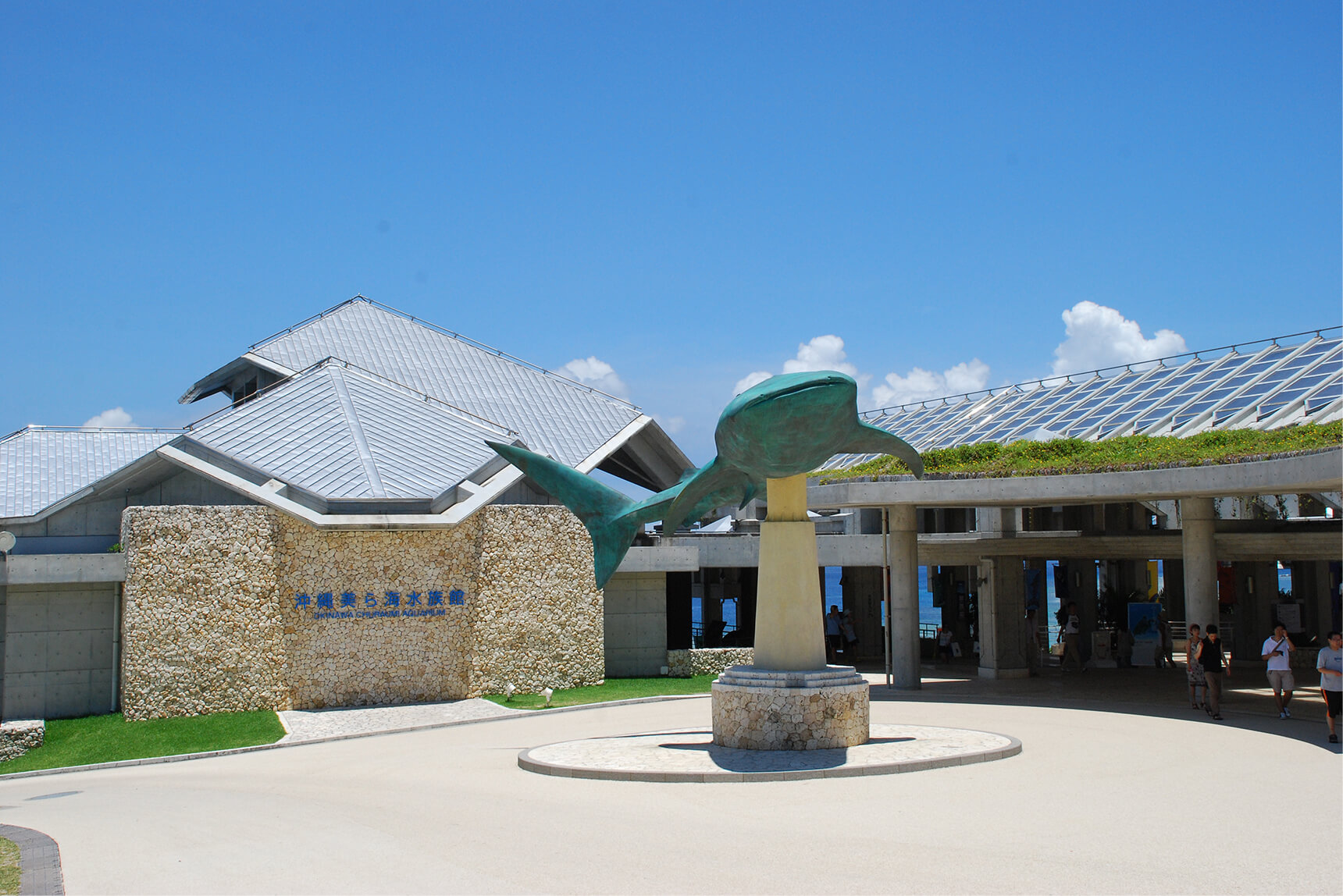 The aquarium attracts people of all ages. Colorful tropical fish swimming among the coral make a relaxing scene for adults, but we have some ideas and tips to get your kids excited.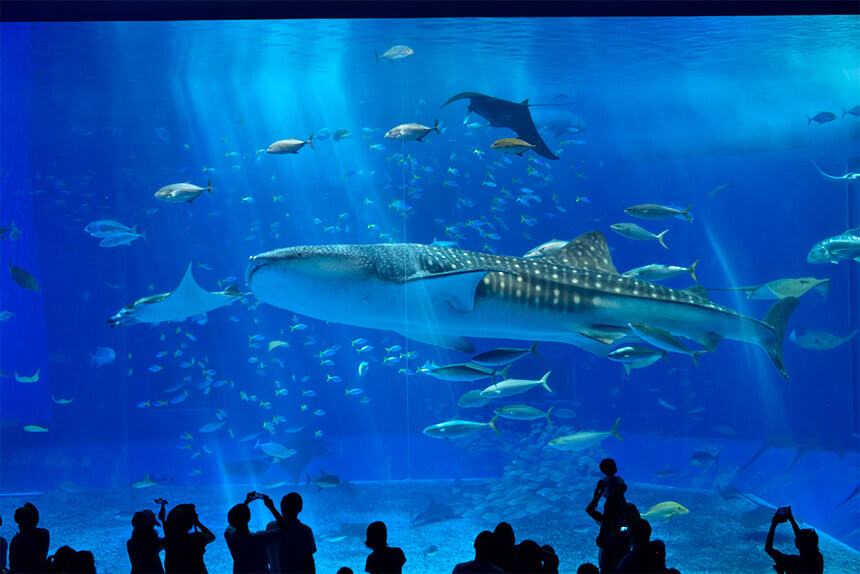 You might want to stay there for a long time watching two huge whale sharks majestically swimming through massive acrylic panel. Manta rays, tunas and many other unique fishes will also captivate you.
There is a secret to getting the most out of the area called "Journey to the Kuroshio." We suggest you to follow the "Exploring the Kuroshio Sea Tank." You can watch fish in the huge tank from the top.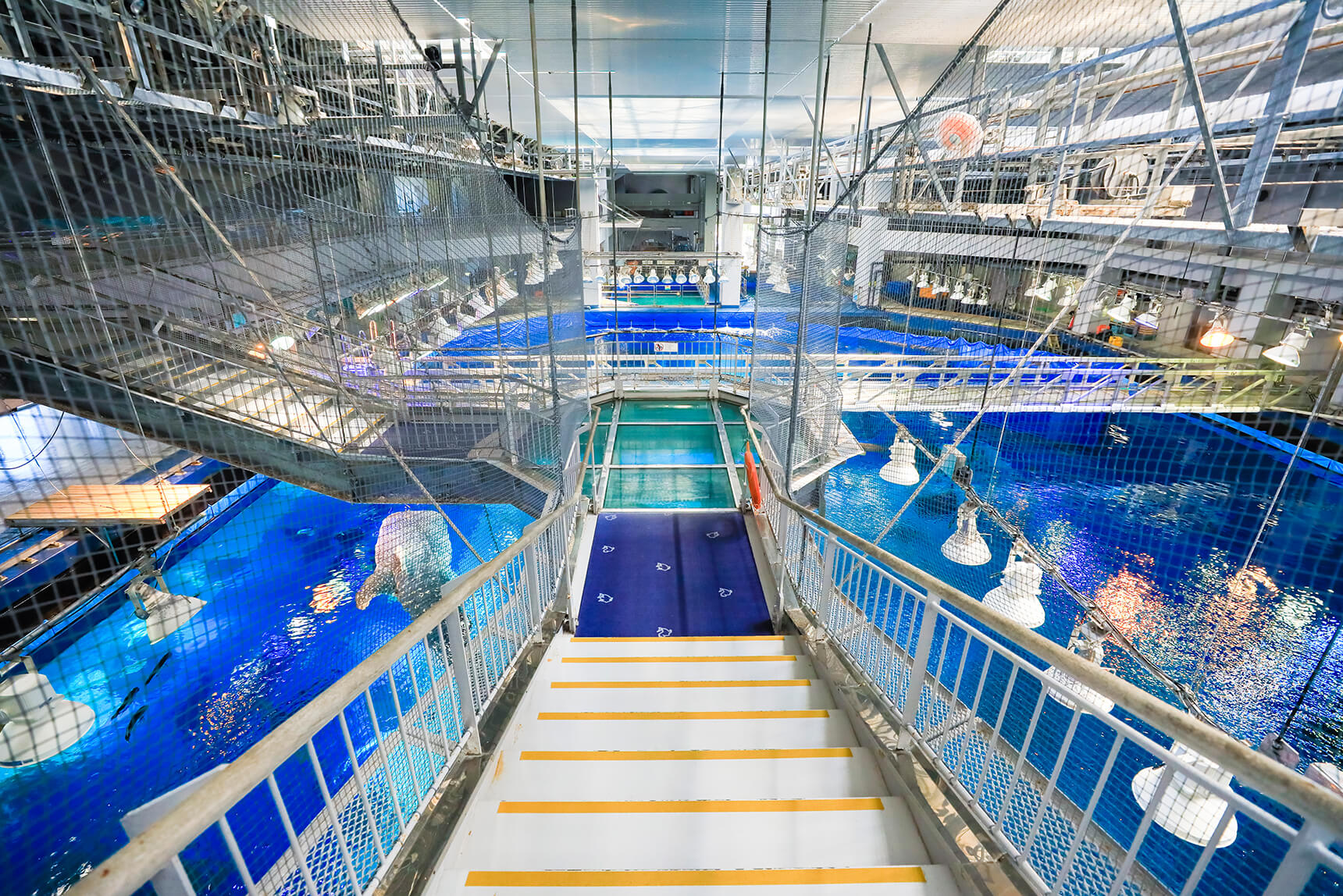 8:30am~11:00am (Last admission 10:45am),5:30pm~Aquarium closes (Last admission is until 15min before the aquarium closes), there is a free access to the top of the tank from the elevator near "The Kuroshio Sea" on the first floor.
There is an acrylic panel deck on top of the tank for a gripping view! The sight of the whale sharks from above reminds you how small you are. It is a great experience for kids. *Please do not forget to keep your eyes on your kids.
Let's observe fish from the bottom next.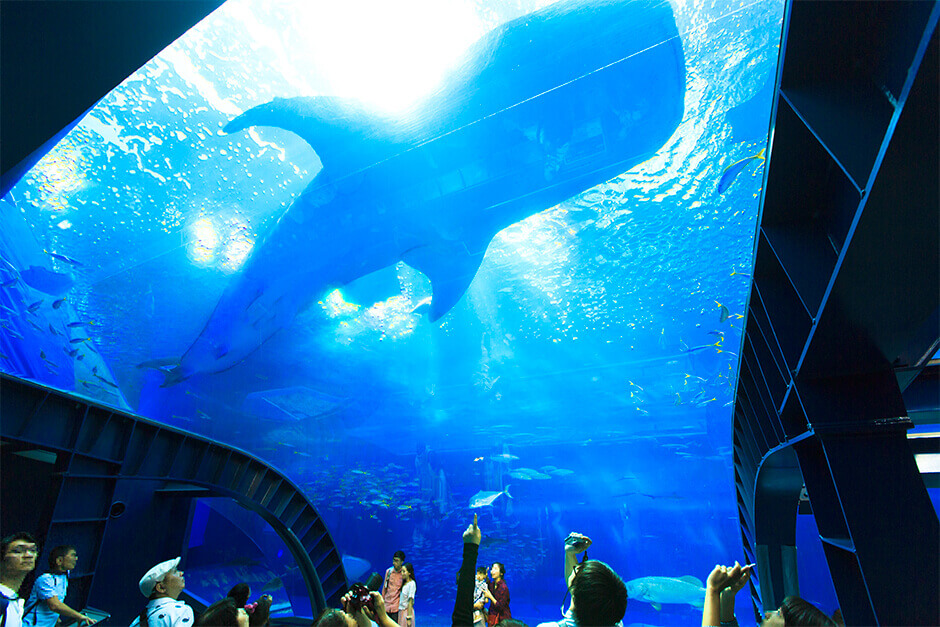 It was a splendid view from the top, wasn't it? Another great view of The Kuroshio Sea is available from the "Aqua Room." If you're lucky, you run into the situation in which rays swim over you on the clear dome shaped roof! Some people compare their way of sliding across the dome to kids playing in the park.
Even if you do not see the sliding manta rays, the sight of them, gliding through the water right in front of or right above you is truly impressive. It is very common to see people standing in open-mouthed amazement.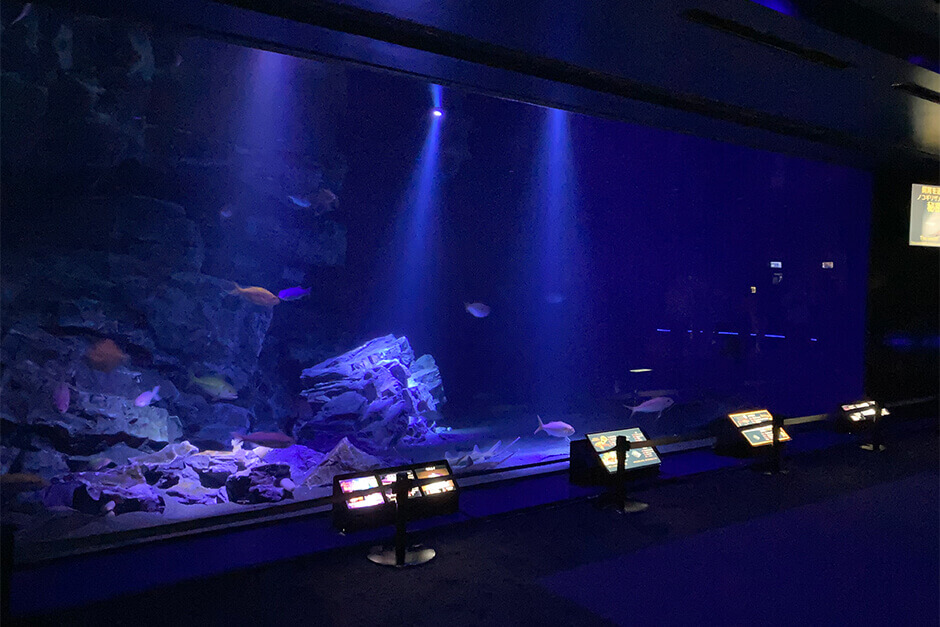 The deep-water area called "Journey into the Deep Sea" comes just after exciting Aqua Room. Many don't realize that the entire aquarium is constructed in stages from shallows to deep-ocean! The entrance is on the 3rd floor and the exit from 1st. As you make your way down through the depths, you learn more about ocean's wildlife as if on a slow dive downward.
In this area, the unique creatures of the deep – some flashing like fireflies – can be marveled at and are so absorbing that kids can't turn away.
---
How was your trip through the aquarium? We can't say enough about Okinawa Churaumi Aquarium here. There are lots more! The great memories you make with your loved ones here won't fade away. Don't forget to make a memory medal (*fee required) with dates and names at the exit before you leave.
*Times to explore the Kuroshio Sea tank (observation course above the water) may currently be changed. Photo: Courtesy of Okinawa Commemorative National Government Park (Ocean Expo Park): Okinawa Churaumi Aquarium