If we were to talk about liquor that you should definitely taste in Okinawa, then it's Orion Beer! Once you pour it down your throat, you will undoubtedly be captivated by its light and creamy feeling. This time, we will go to the Orion Beer manufacturer "Orion Happy Park" (Orion Beer Nago Factory) and introduce to you the characteristics and attractiveness of Orion Beer.
"Orion Beer" – a specialty product loved by the people of Okinawa. Here are the secrets of its great taste!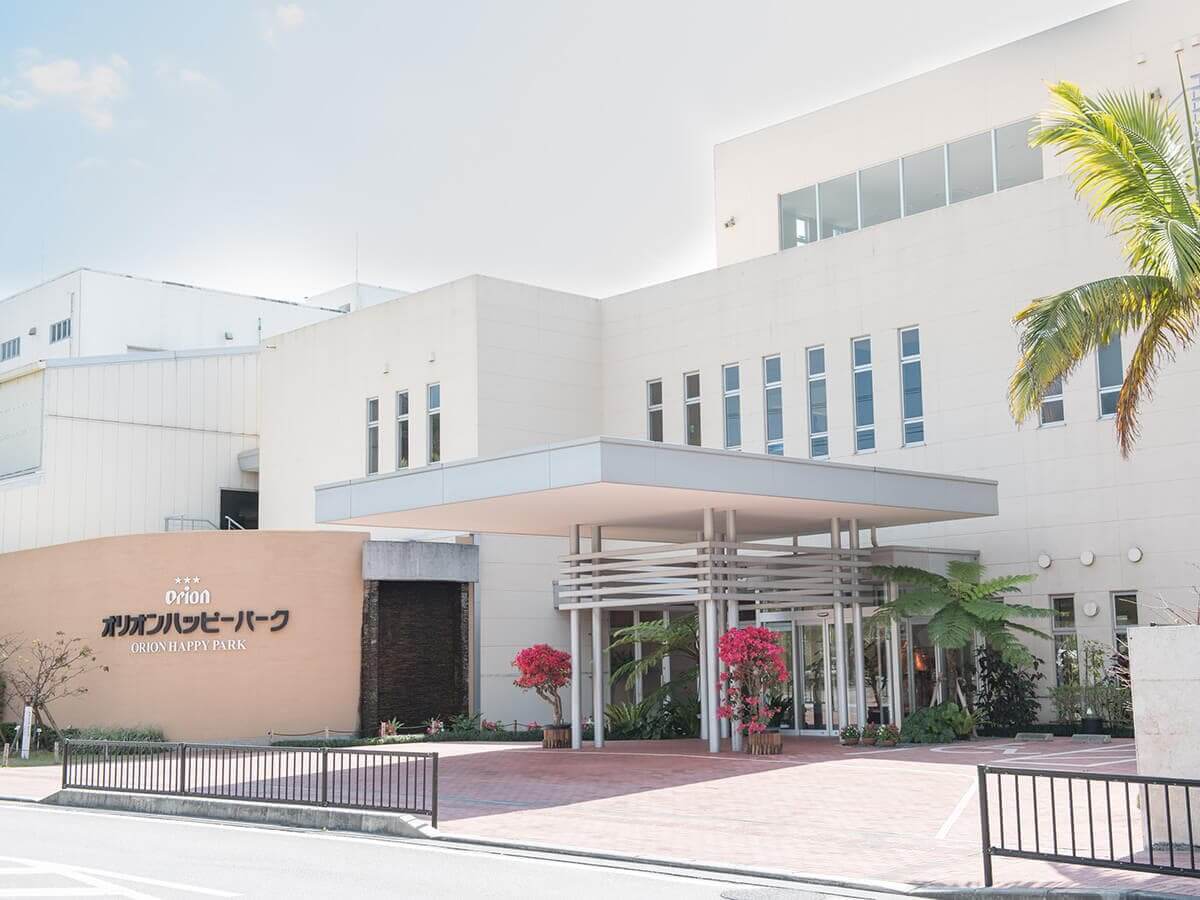 You can take a tour "Orion Happy Park," where Orion Beer is manufactured, and watch the brewing process (free, but reservation required). Watch the whole process of how the taste loved by the Okinawan people is created!
1. Raw materials and crushing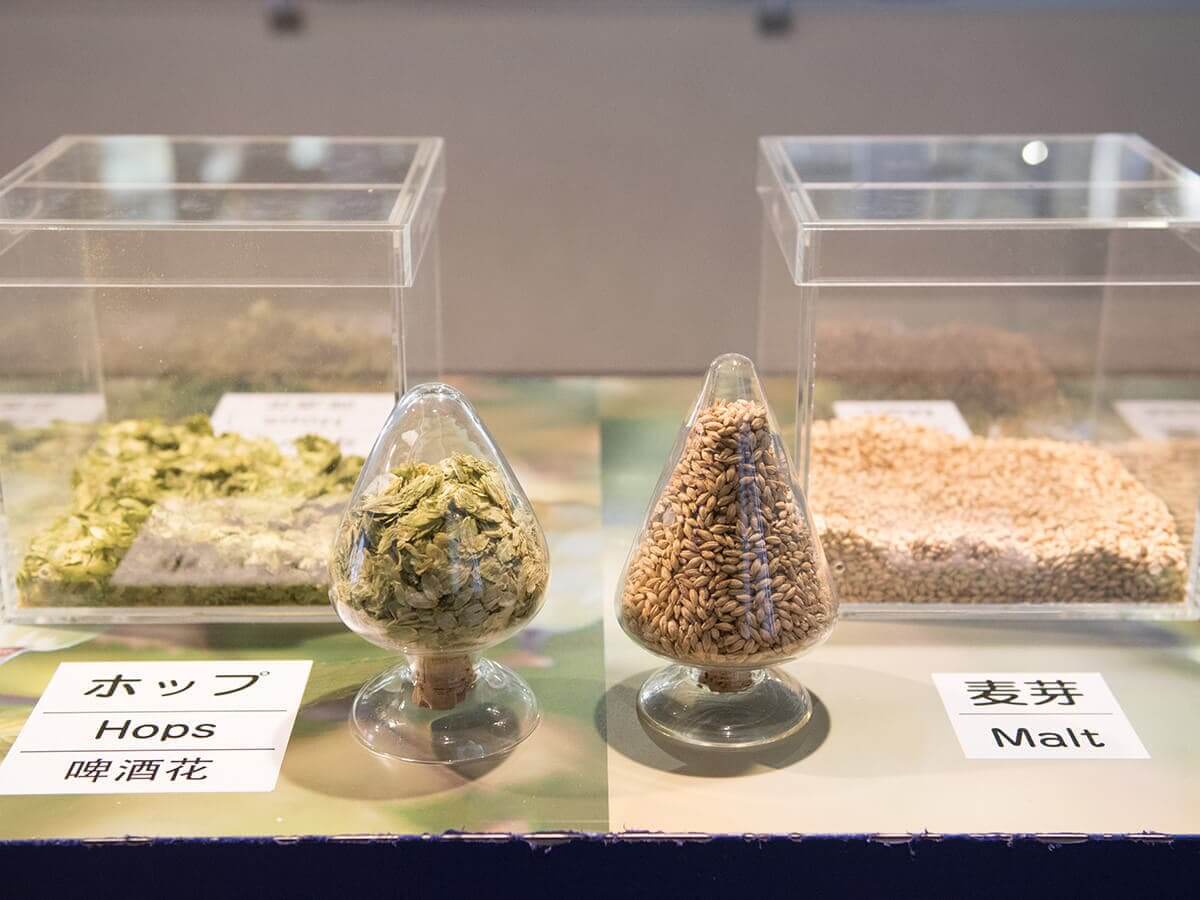 Malt, hops, and high-quality water are the raw materials used to produce Orion Beer. Carefully selected ingredients are ordered from around the world to produce the unique taste of Orion Beer.
2. Preparation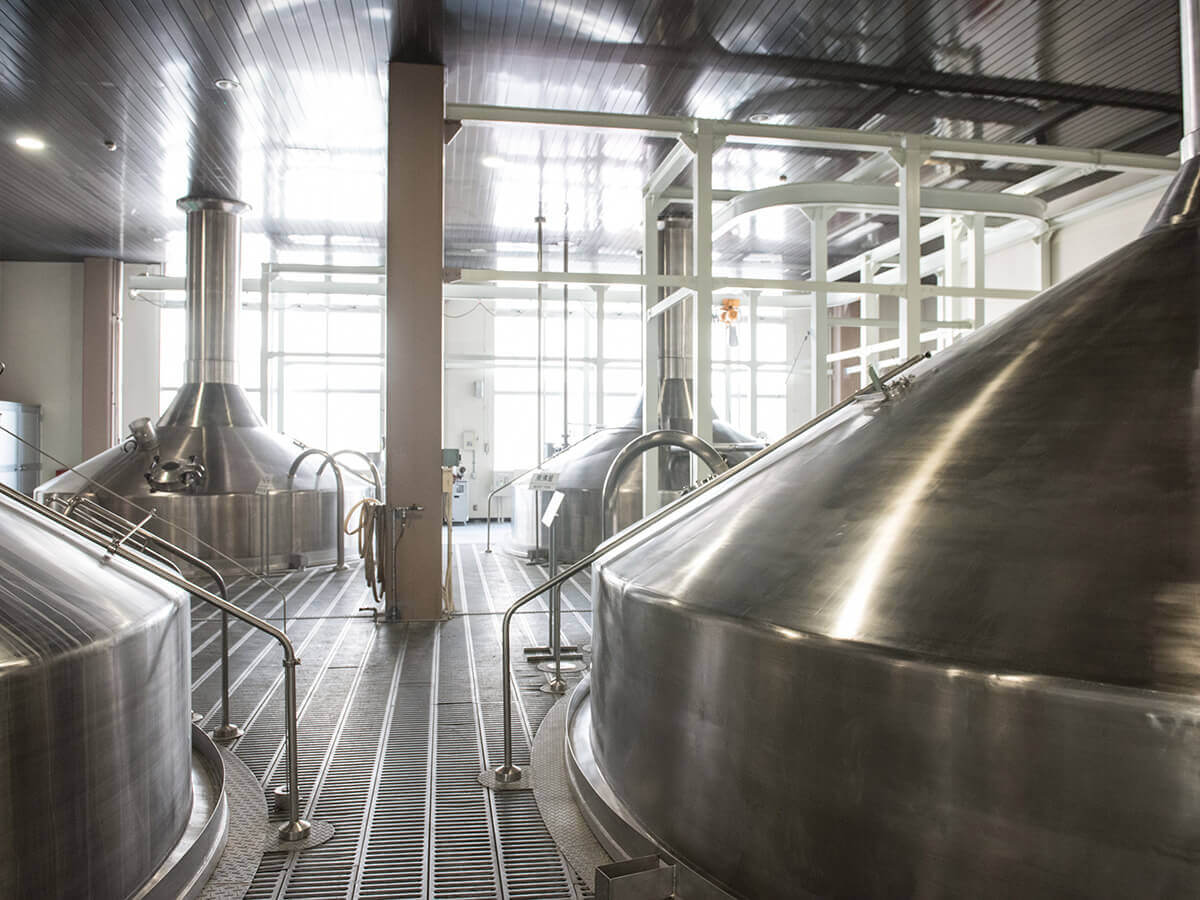 Crushed malt is heated to produce sweet wort (the source of beer). After filtering and adding hops, the wort is boiled and then cooled before being transferred to the fermenting tank.
3. Fermentation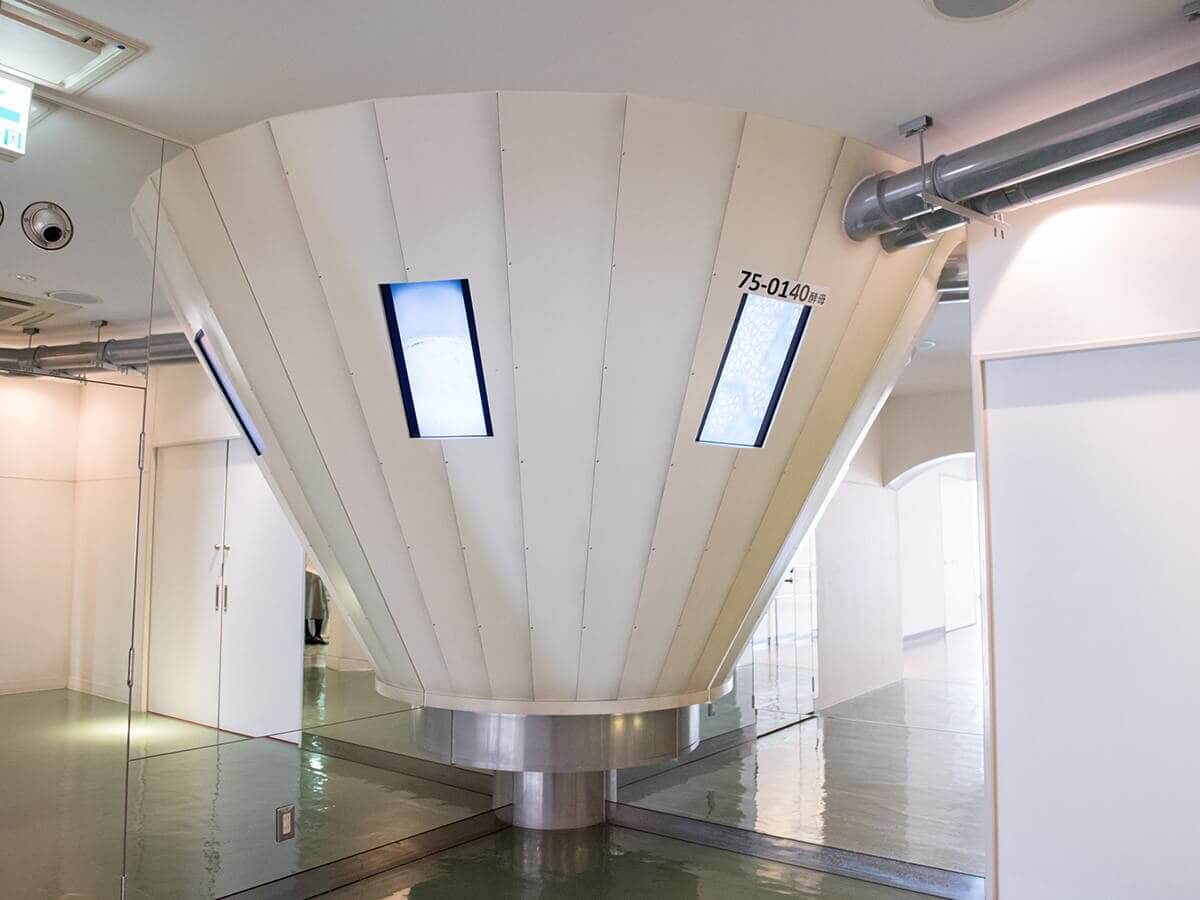 Yeast is added to the chilled wort to start the fermentation process. Yeast decomposes the sugar contained in the wort into alcohol and carbon dioxide, fermented wort is produced in about one week.
4. Conditioning and filtration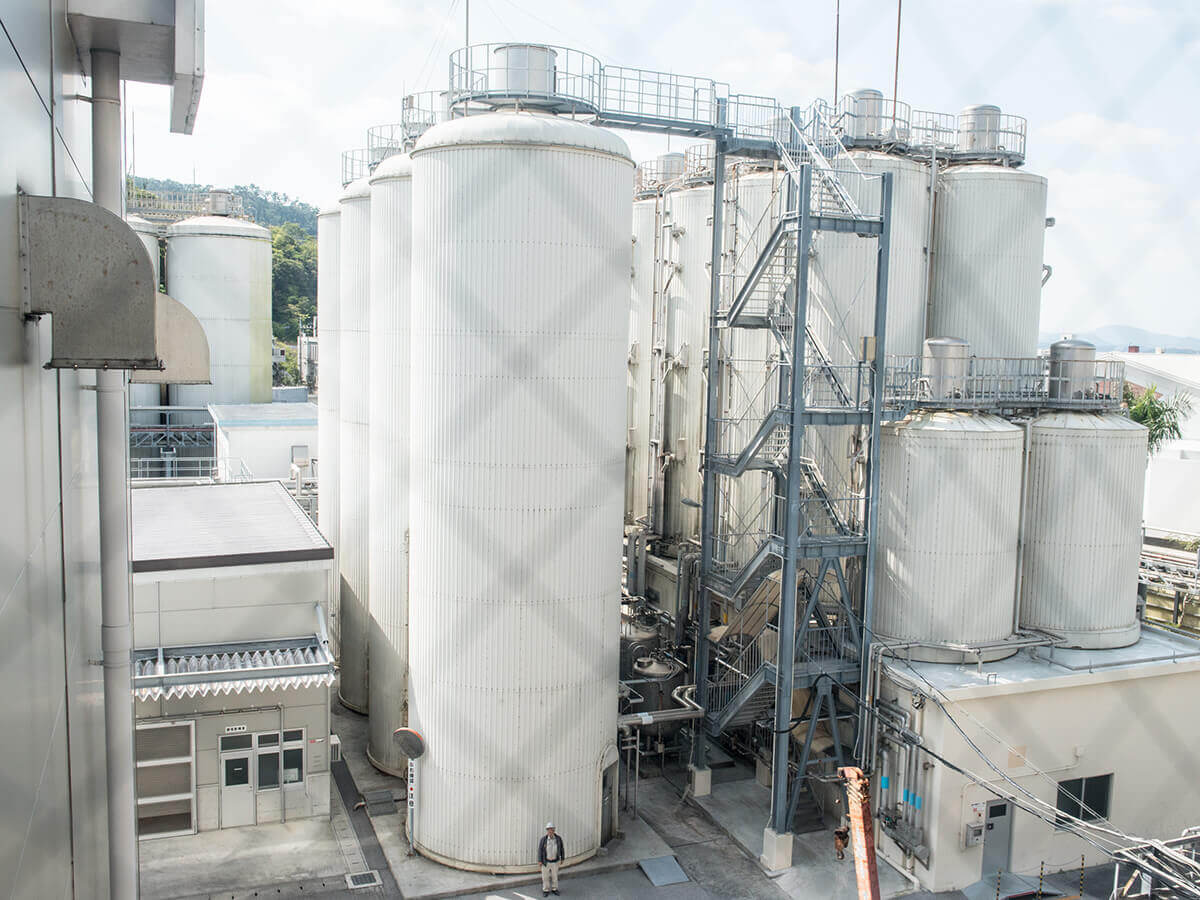 Fermented wort is allowed to mature slowly for about two weeks inside a storage tank, after which it turns into a well-balanced delicious beer. Yeast and excess protein are removed from the beer that has been aged over time.
5. Bottling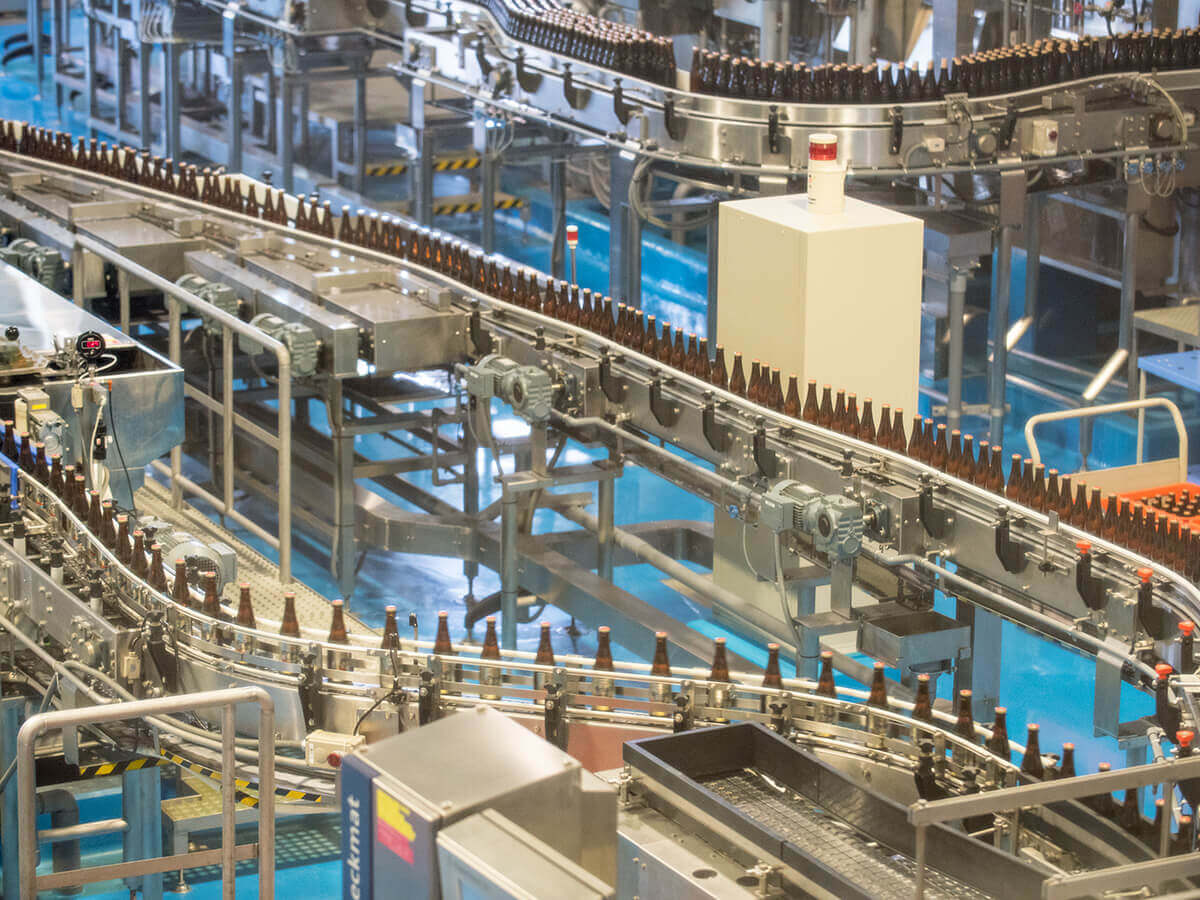 Beer that has been completed up to filtration is packed into containers such as bottles, cans, or kegs on an automated production line. It should be noted that the production line is subject to thorough quality control.
---
After touring the factory, let's quench our thirst with freshly brewed Orion Beer!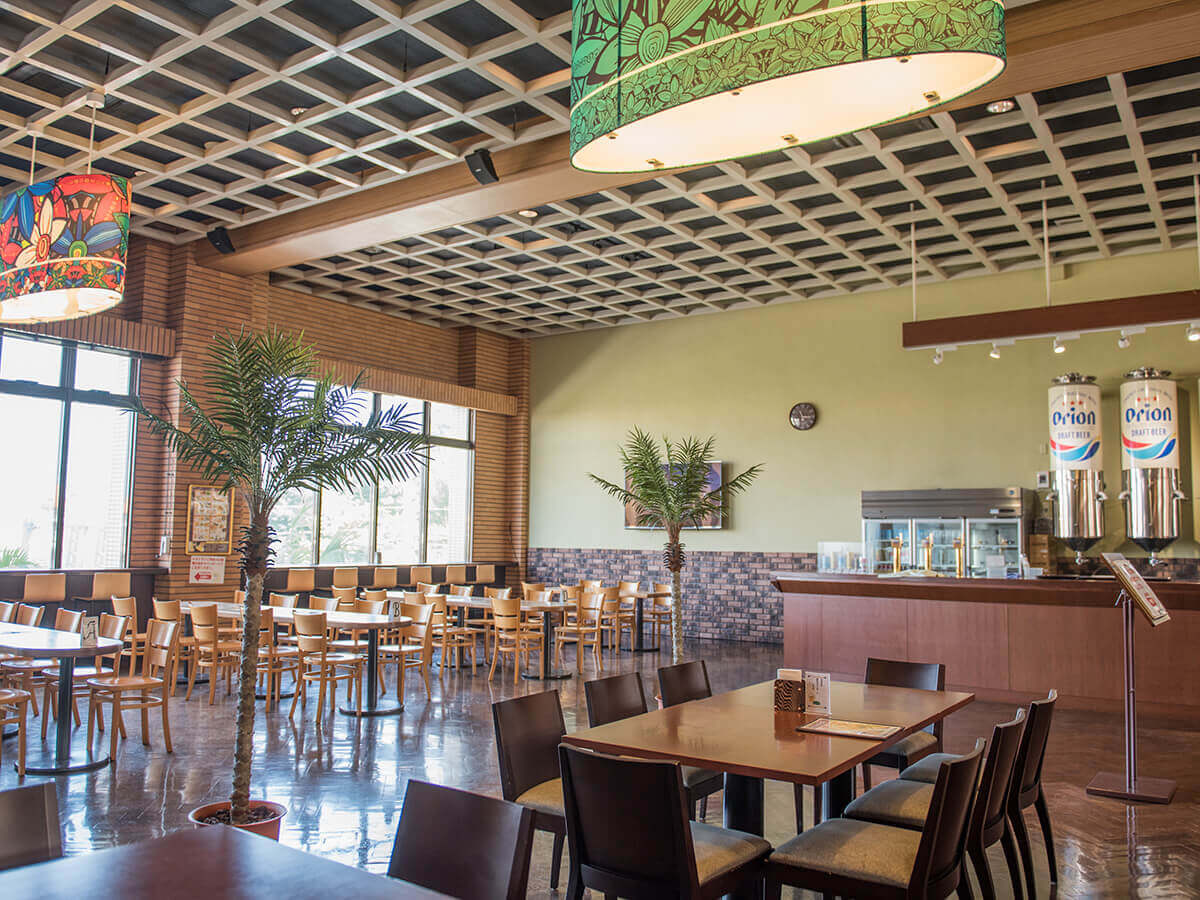 After completing the tour of the factory, take a tasting ticket and extra drink ticket to Orion Beer Garden "Yanbaru-no-Mori (Forests of Yanbaru)." Here you can enjoy tasting Orion Beer.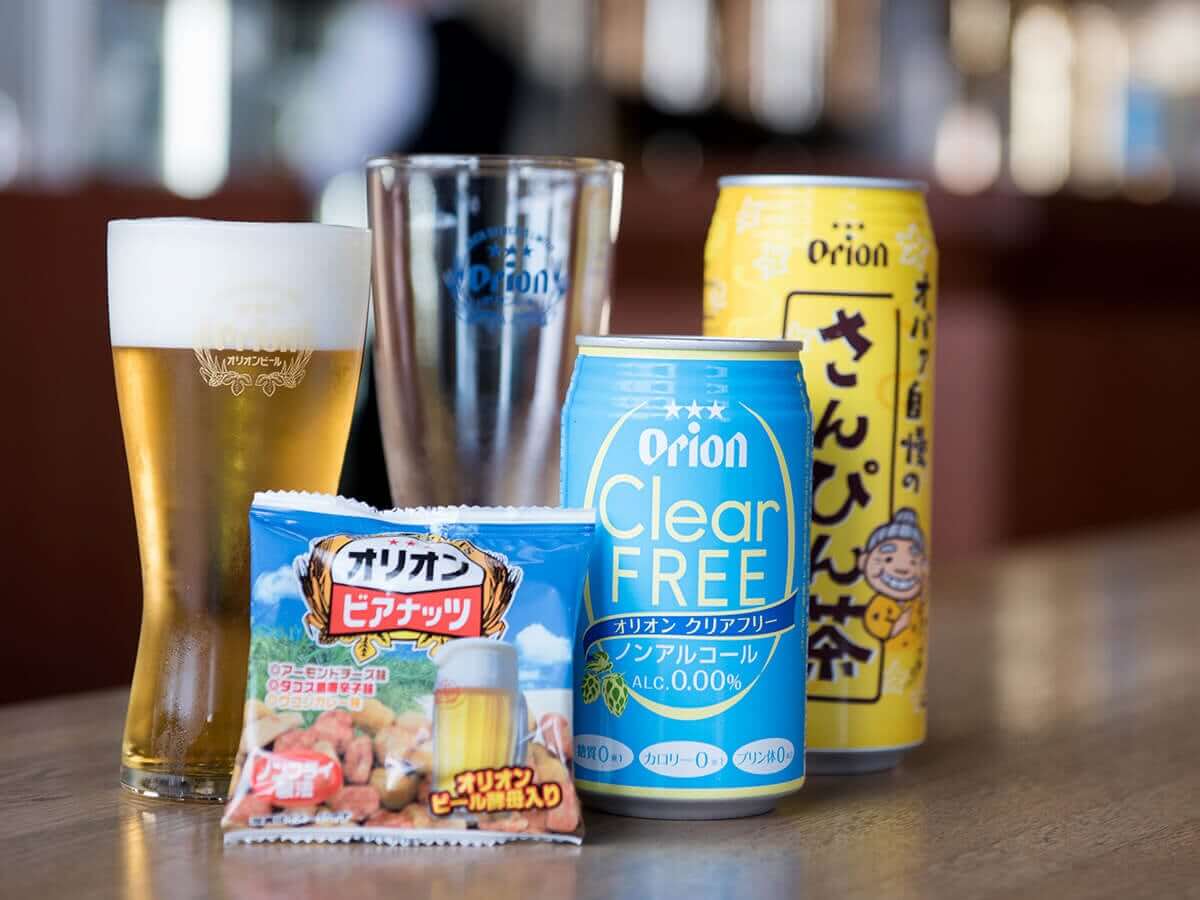 Orion Beer poured into a chilled ice-cold glass – you can try two glasses, with appetizers on the side. The factory-direct taste is so good that it's almost addictive!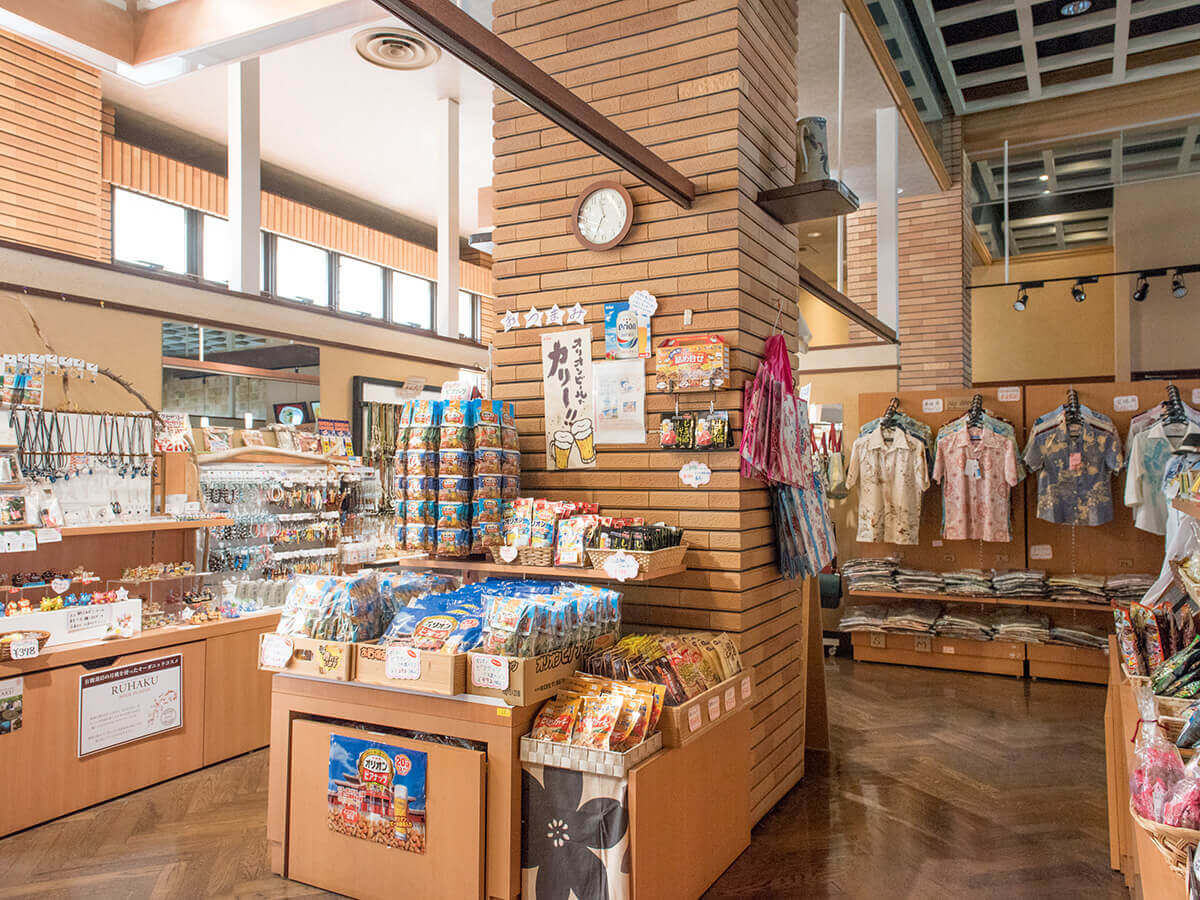 Orion original merchandise and various souvenir items are available. You will surely find suitable gift items for family members, friends, or your sweetheart.
ORION HAPPY PARK (Orion Beer Nago Factory)
Reception Time :9 a.m. to 4:40 p.m.(A reservation is required in advance)
Time required :About 90 minutes (40 minutes for the tour and 20 minutes for tasting)
Non-business days :Closed from December 31 through January 3, and on site-maintenance days, etc.
Notes :Machines do not operate on weekends and holidays, but you still can join the tour.
Admission :Free
Phone :0980-54-4103
Orion Beer Garden "Yanbaru-no-Mori (Forests of Yanbaru)."
We are temporarily closed.
Hours of Operation :10 a.m. to 6 p.m.(L.O. 5:30 p.m.)
Maximum Seats :130; Maximum Seats at a Reserved Room for a Group: 72
Non-business days :Wednesday,
Closed from December 31 through January 3, and on site-maintenance days, etc.
Phone :0980-52-2126