Helios Distillery – Okinawa's Only General Distillery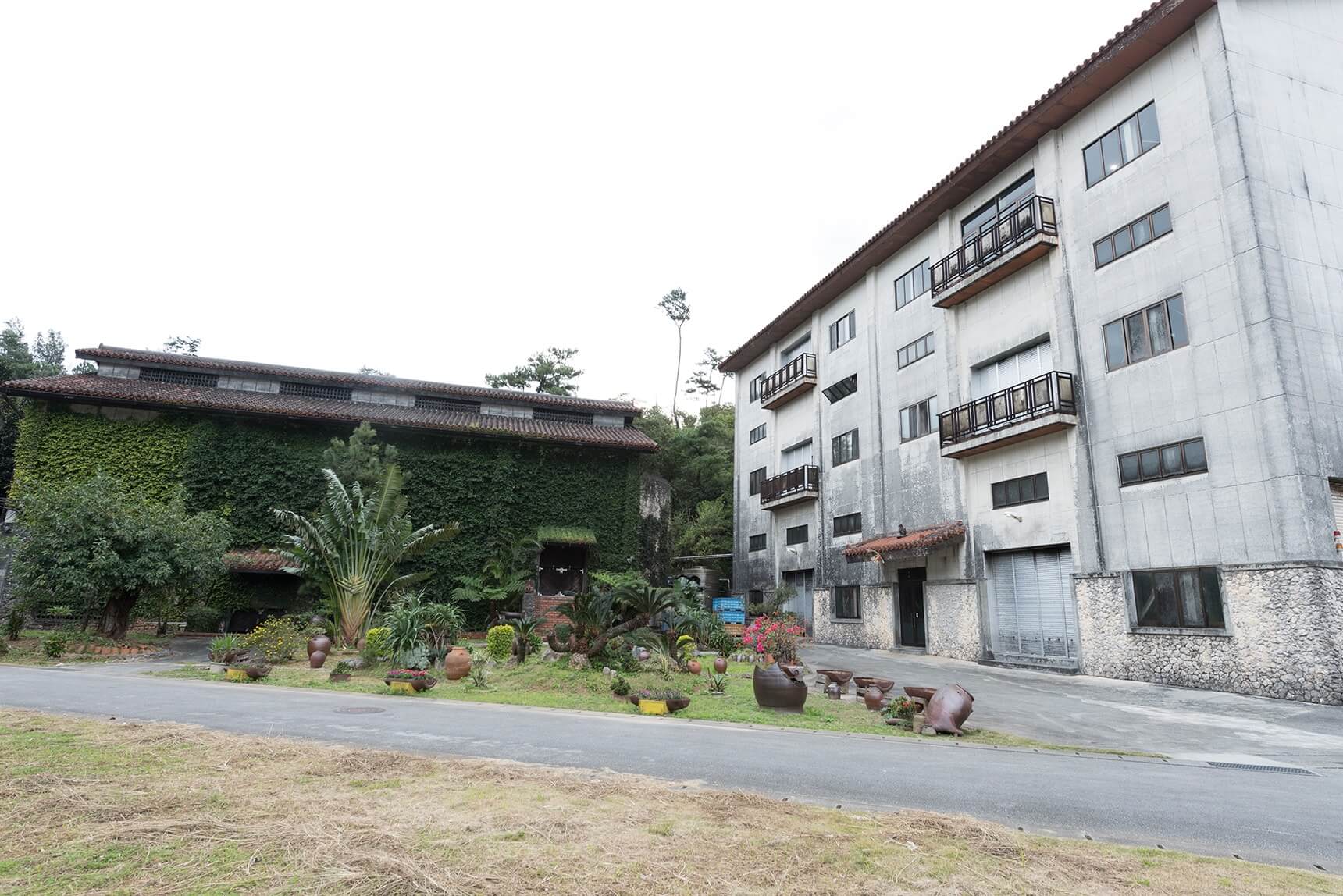 Helios Distillery was founded in 1961. Our concept was "making liquor from ingredients of the land," and started off our business by producing rum from local sugarcane. With that motto we continue to produce various types of liquor. Our most famous products include the "Kusu Kura", an Awamori aged in barrels, which is quite rare, and a fruity Weizen beer aptly named "the Beer of the Blue Ocean and Sky".
Factory Tour – Bask in the Rich Aroma and History of Awamori!
The Distillery is located in Nago-City's Yambaru area, which lies in the northern part of Okinawa's main island and is lush with local nature. This area has been known from long ago for its high quality water. Most of the products are made from natural spring water available from the factory-owned land. The tour will show you how our "Kusu Kura" is made. Visitors can learn not only the process of Awamori making, but also its rich cultural history with a dedicated factory staff by their side explaining everything in detail. The sweet aroma of Awamori is sure to have you enjoying the tour from beginning to end!
1. Rice, Washing, Soaking, Draining, Steaming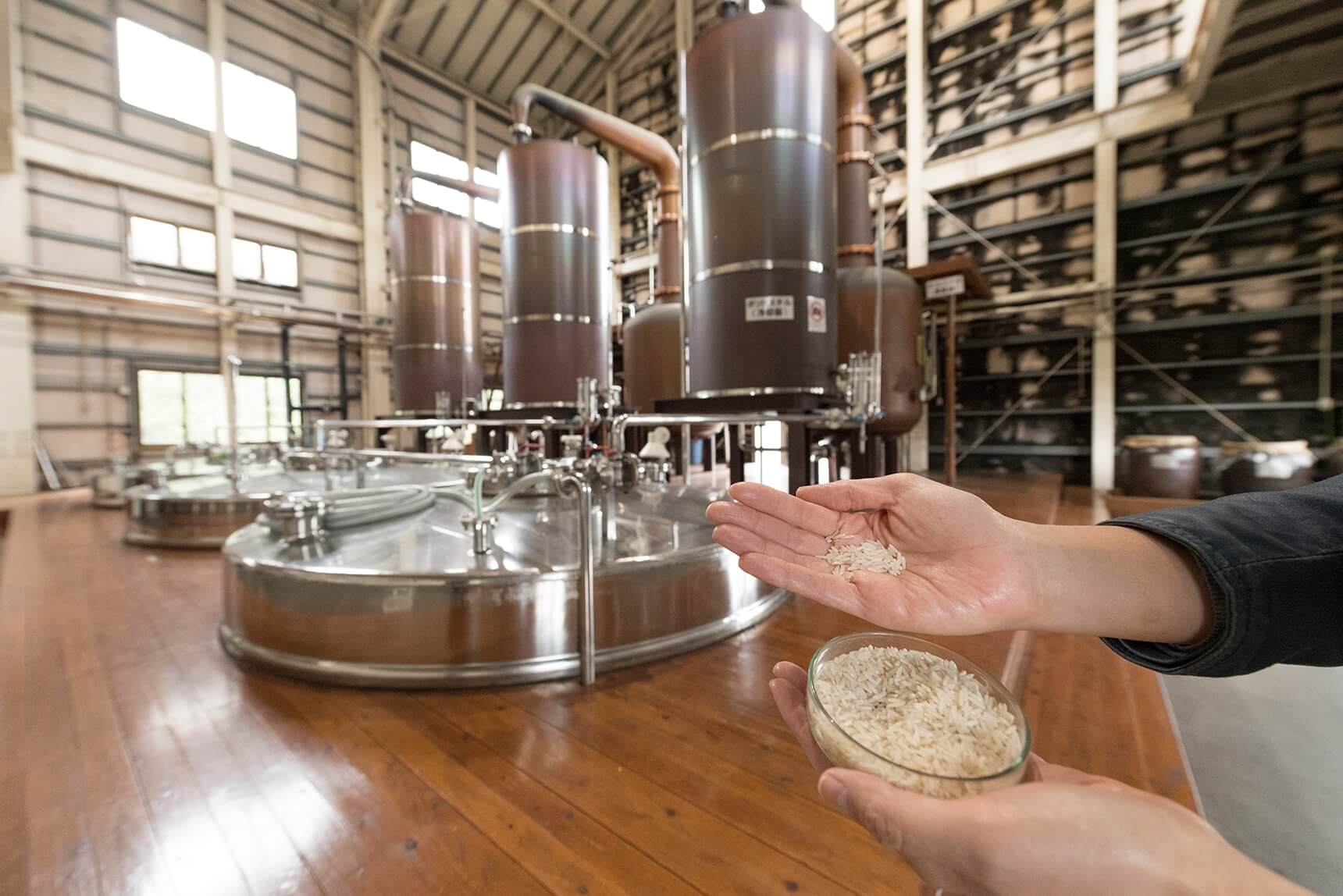 Traditionally, Awamori uses Thai rice. First, the rice is washed and removed of any extra sugars or impurities. Then the rice is steamed and soaked in water, drained, and to further soften it, steamed again. By doing so, a special type of mold called Kuro Koji is able to feed off it. This entire process is completed within one drum-shaped machine.
2. Making Koji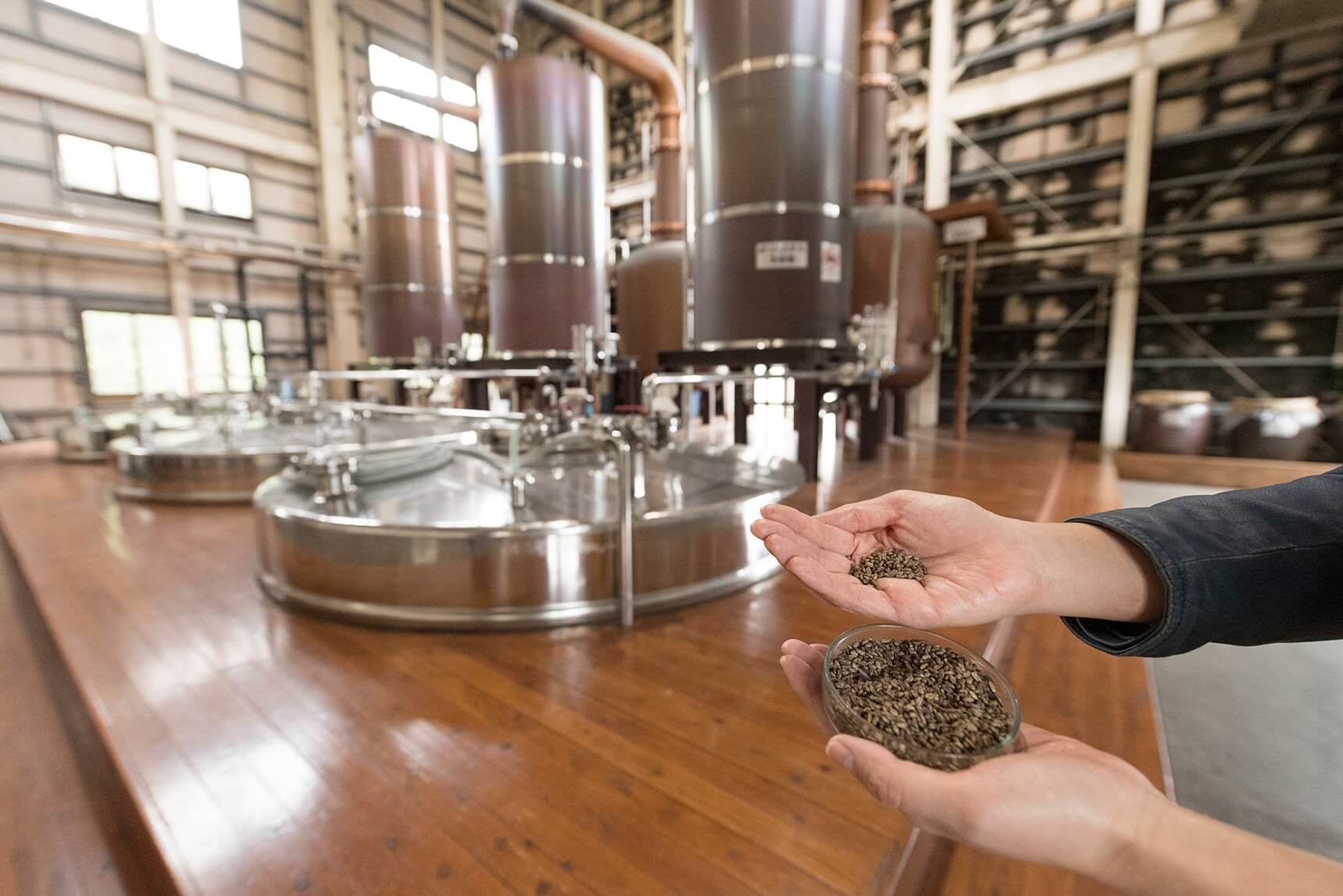 Koji making refers to adding Kuro Koji mold culture to the softened rice. It is said that Kuro Koji mold is indigenous to the forests of Okinawa. In fact, it has been used for over 600 years to produce Awamori. Adding Kuro Koji mold to the rice produces citric acid, which makes the rice Koji more resistant to unwanted bacteria, while also producing that distinct Awamori smell and flavor. This is one of the only few examples in the world where Kuro Koji mold is used for producing liquor.
3. Preparation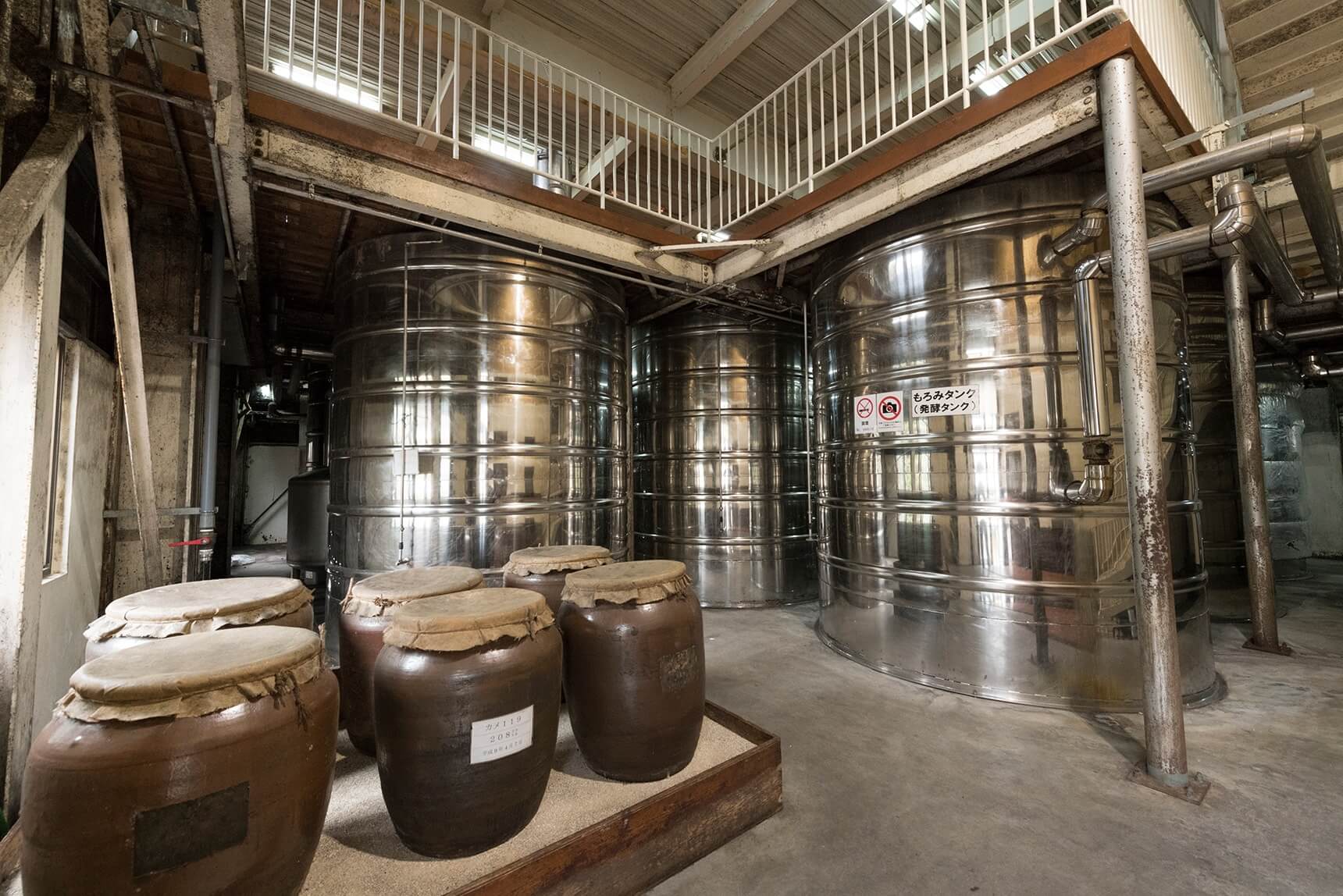 Water and yeast is added to the rice Koji to allow fermentation. The glucose of the rice Koji is eaten up by the yeast, and separated into alcohol and carbon dioxide. A total of 15 tanks each holding 20t of material will mix the malt once a day and let it ferment for about 2 to 4 weeks. At this point, the alcohol percentage is around 18 to 19%.
4. Distillation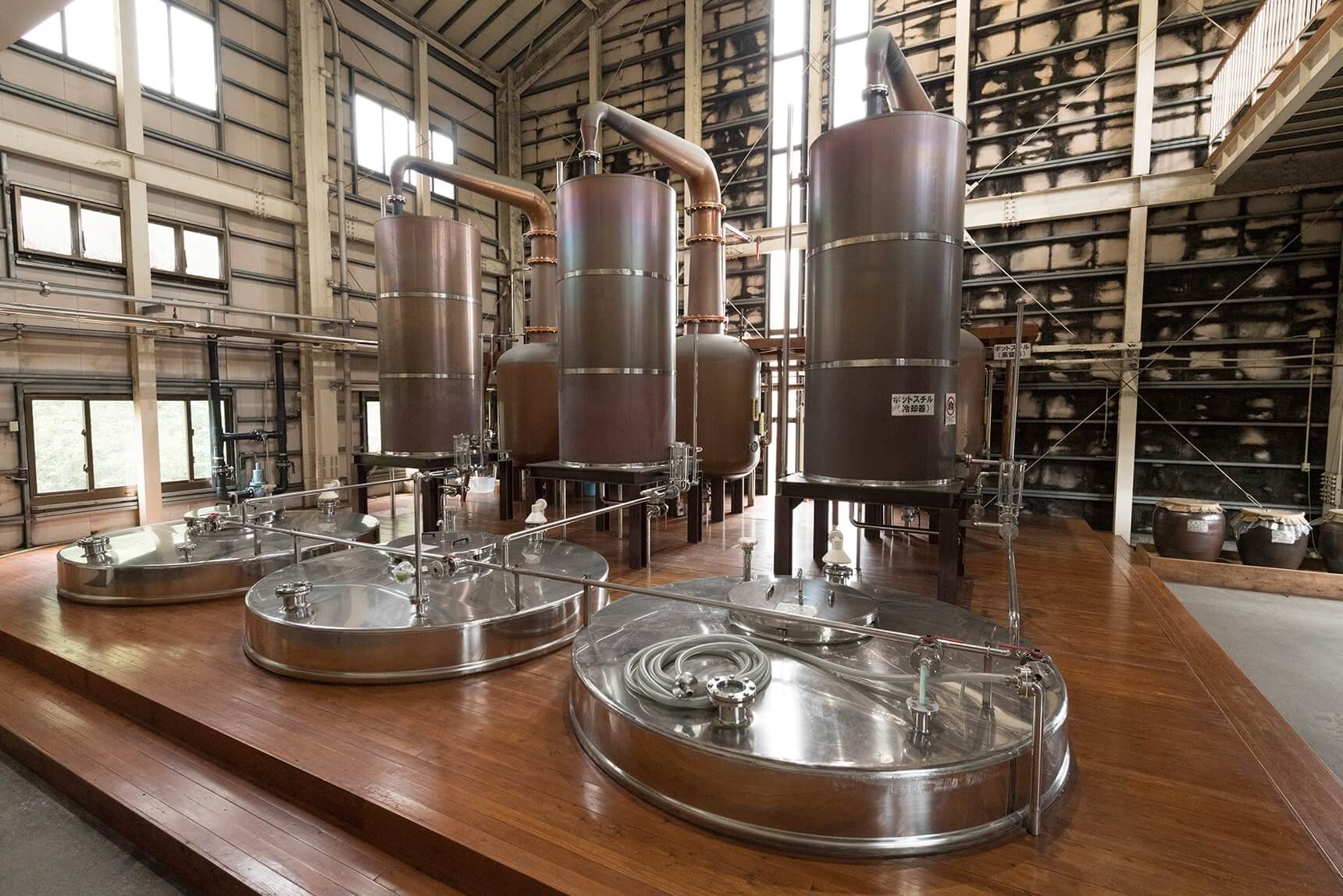 We extract the alcohol by using Okinawa's only copper still. It is said that the ions of copper stimulate aging of the liquor and adds extra flavor to the Awamori. At first, the alcohol extracted is highly concentrated at around 70 to 80%, but the final product ends up around near 44%.
5. Storage/Aging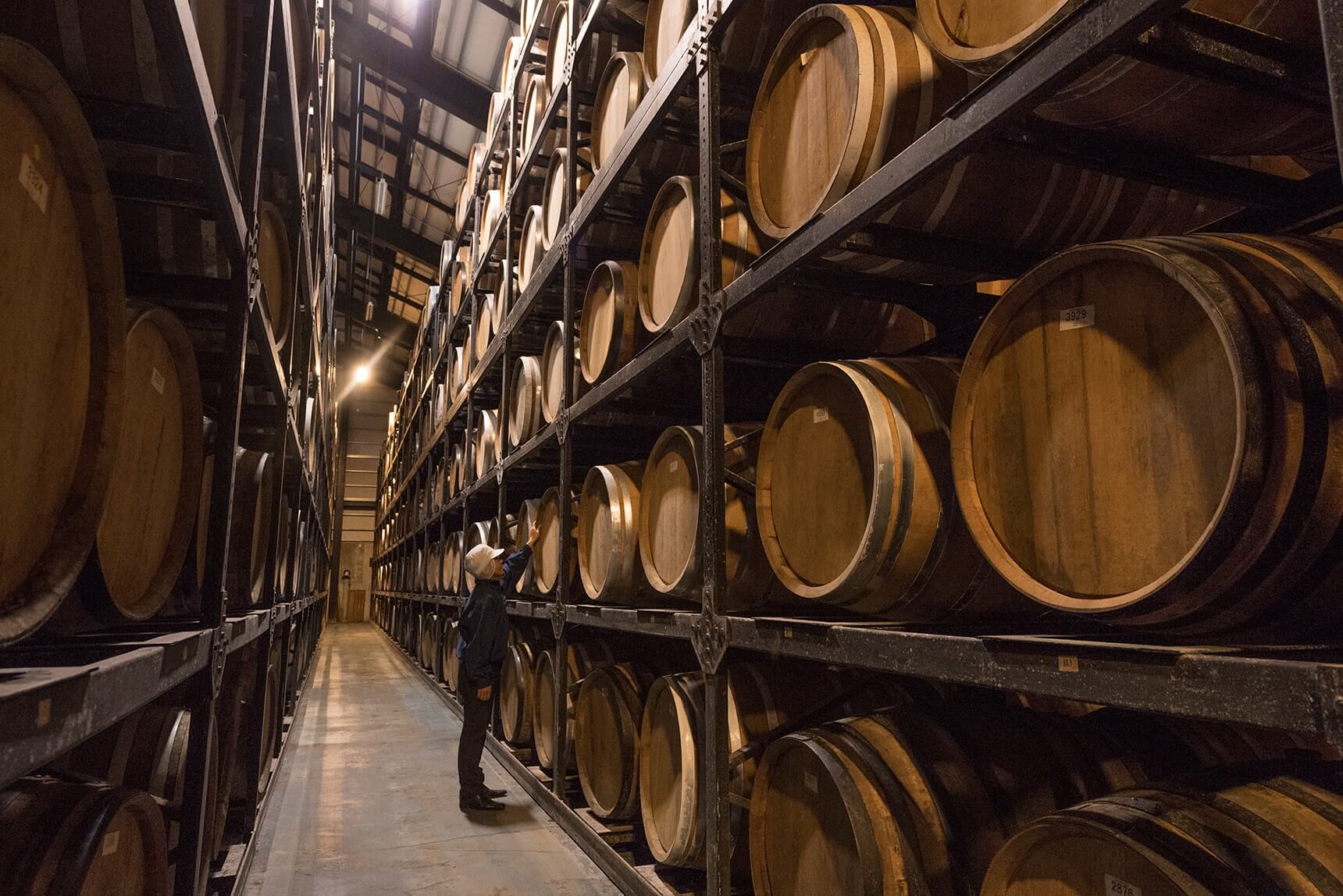 The liquor produced cannot be sold right away. By letting it age, we allow the flavor to get milder. At Helios Distillery we use the typical clay pot and stainless steel tanks, but are known to use barrels, which is quite unique. The tour will guide you to storage number 2, where it mostly holds oak barrels. The sweet whiskey-like flavor of "Kusu Kura" is a result of it being aged in these barrels.
6. Film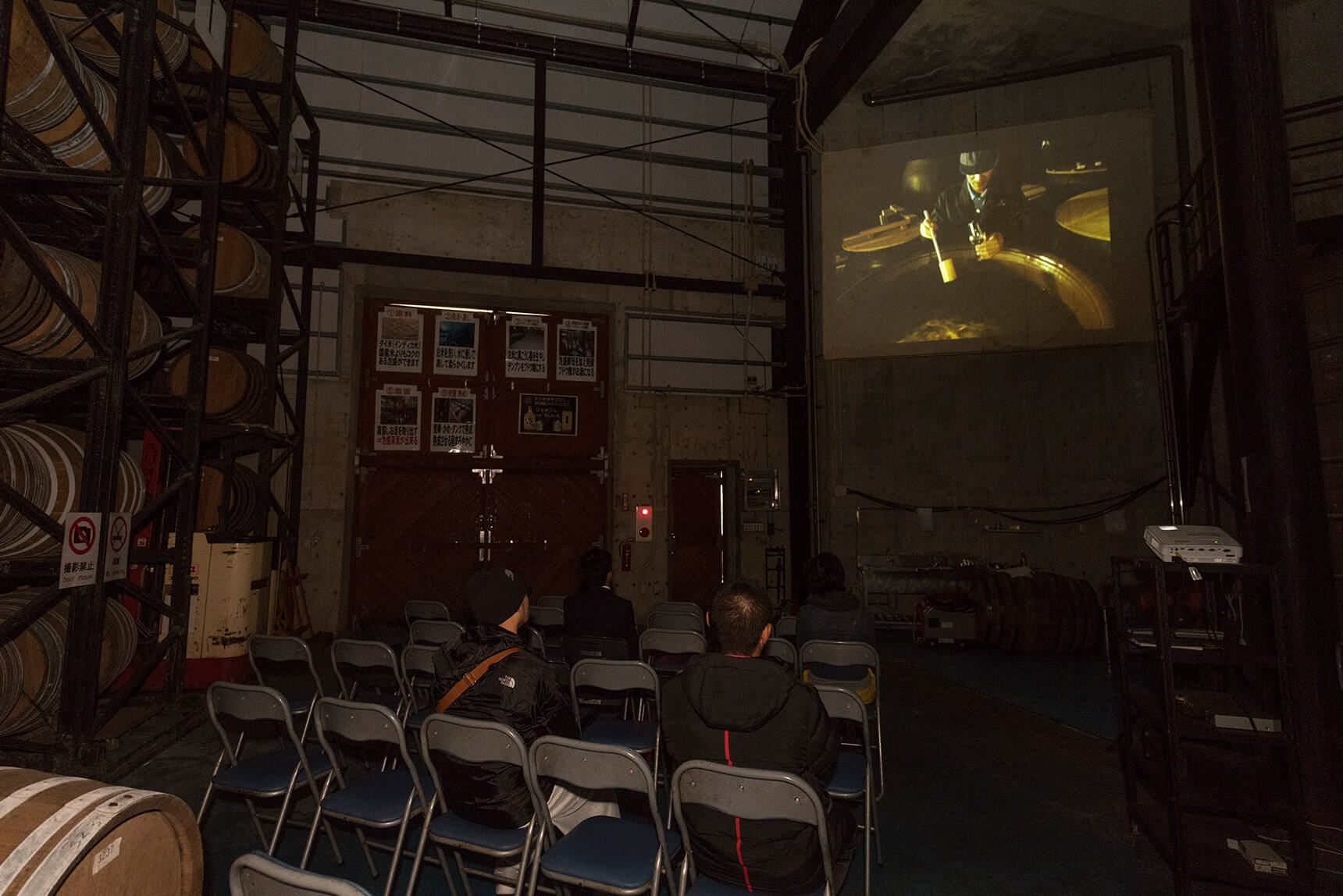 There are approximately 2000 barrels made from 70 year old oak trees from North America in storage number 2. In the storage room, you will be shown a video presentation where you can learn even more about Helios Distillery's history and the process of Awamori making.
Taste-test Fresh Awamori and Beer after the Tour!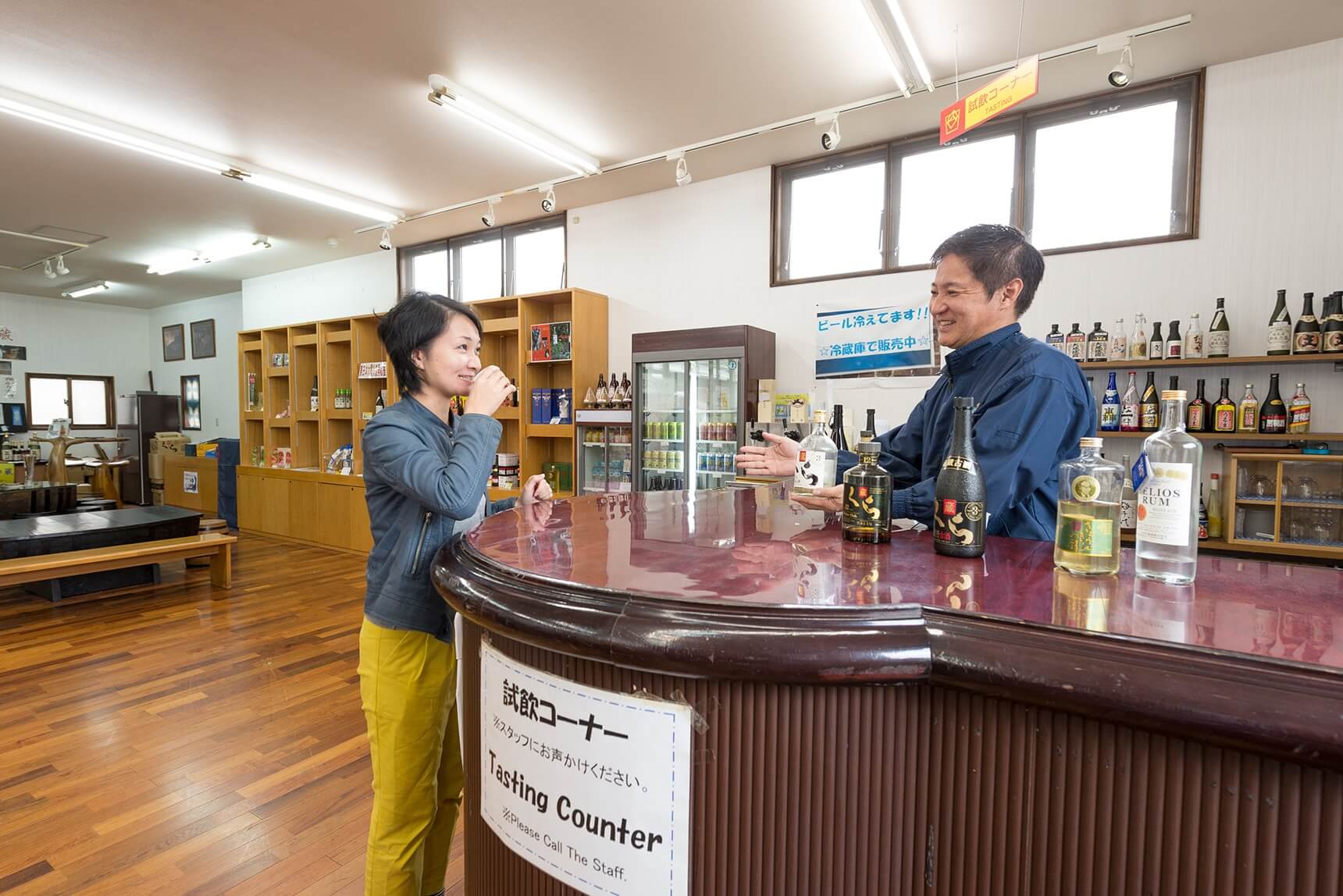 Once your tour is complete, head over to the Kusu Kura Shop that is located within the Helios Distillery facilities. Here you can taste-test 5 different varieties of liquor such as Awamori (including "Kusu Kura"), beer, and Umeshu. If there are other products that tickle your fancy, please don't hesitate to test them too (some products may incur extra payment, or limited in numbers). For those who can't drink, we have non-alcoholic drinks such as malt-vinegar juice. Everyone is welcome to enjoy Helios Distillery's products.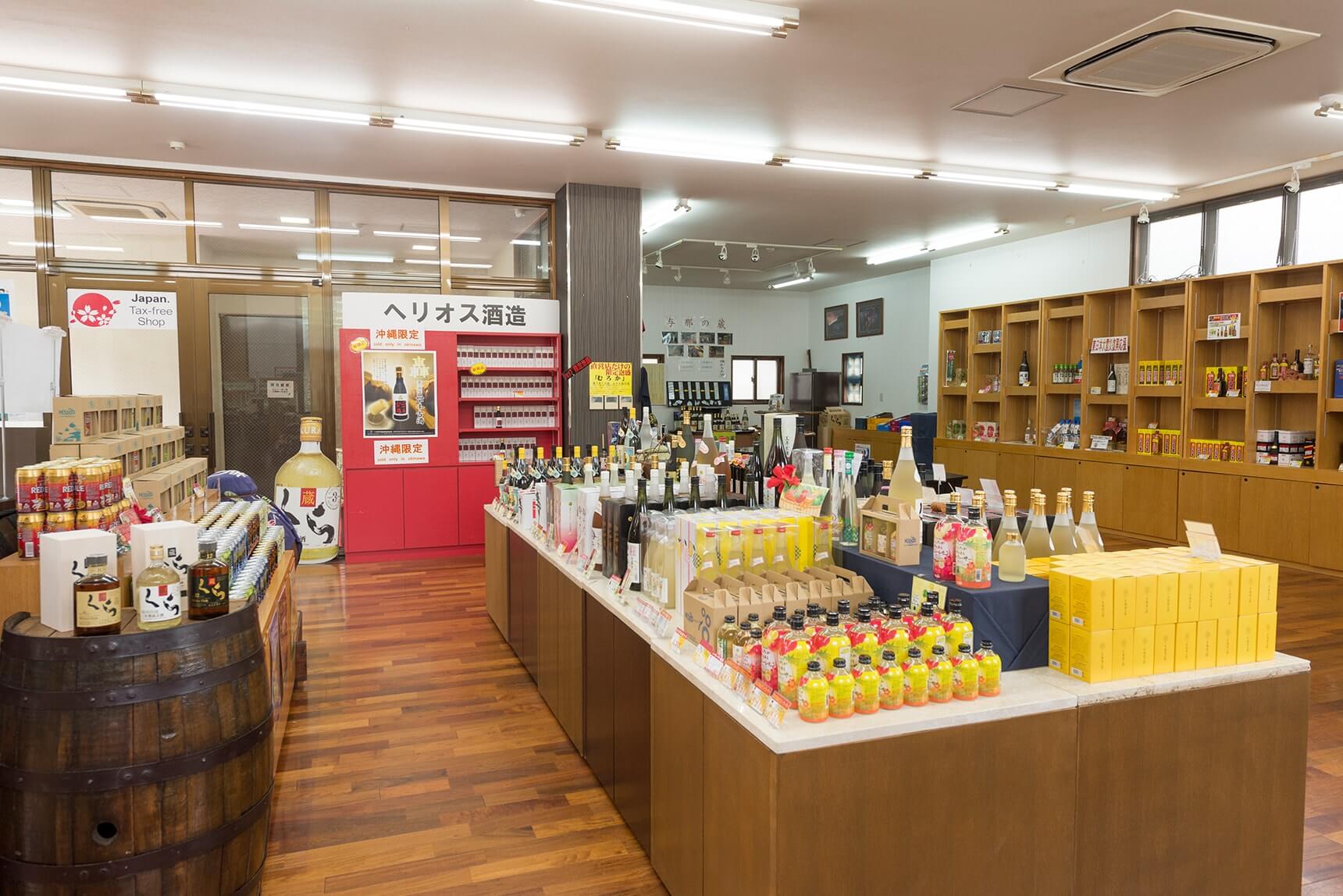 There are various types of Helios Distillery products available at the Kusu Kura Shop such as 8 and 12 year old unprocessed Kura, Awamori aged in clay pots, beer, rum, flat-lemon or pineapple liqueurs, and malt vinegar. Some products are also available at duty-free prices.
Factory Tour
Reception Time :10:30 a.m. , 1:30 p.m. , 3:00 p.m. , 4:30 p.m.
Reservation : Reservation Required (This way for the factory tour registration)
Time required :About 60 minutes (45 minutes for the tour and 15 minutes for tasting)
Non-business days : Wednesday, Closed during New Year Holidays, may close temporarily.
Admission :Free
Kusu Kura Shop
Hours of Operation : 9:00 a.m. to 5:00 p.m.
---
Indulge in Okinawan Cuisine and Rare Awamori at Helios-run Restaurants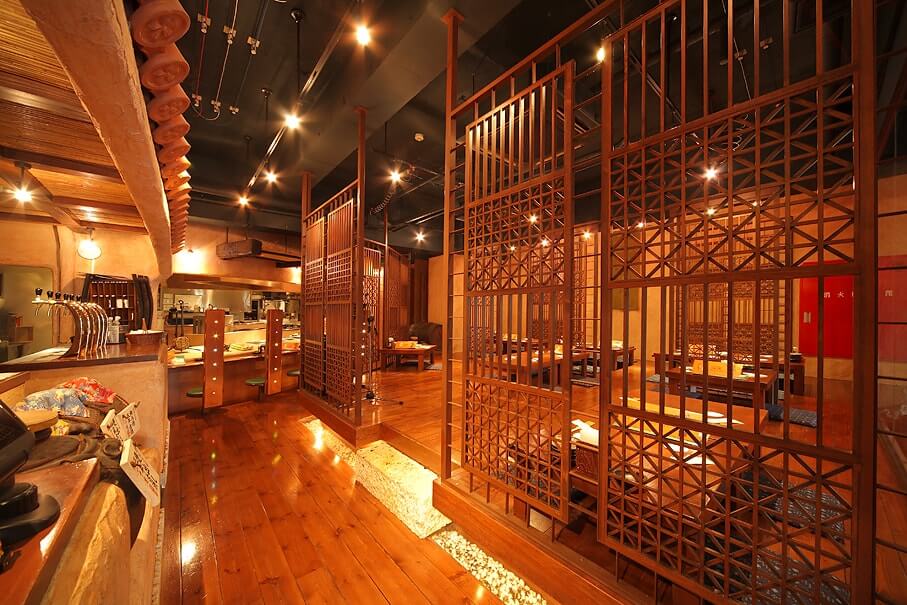 "Tuskuri Sakaya Momogahmi" is located dead-center of Kokusai dori with incredible access. It's located very close to the Makishi Public Market, so you could even stop by after vising the famous market. The restaurant is spacious with over 50 seats available, and the traditional Okinawan feel provides the best atmosphere. This izakaya is operated by Helios Distillery. As such, customers are able to enjoy a wide variety of Helios products like "Kusu Kura". Known for its wide selection of Kusu (aged Awamori), customers can even try unfiltered Kusu and even the Hizo (treasured) Awamori that are only available here. The Hizo Awamori is meticulously selected by the chief brewer of Helios Distillery. All the staff are very knowledgeable, so please feel free to ask them for any recommendations.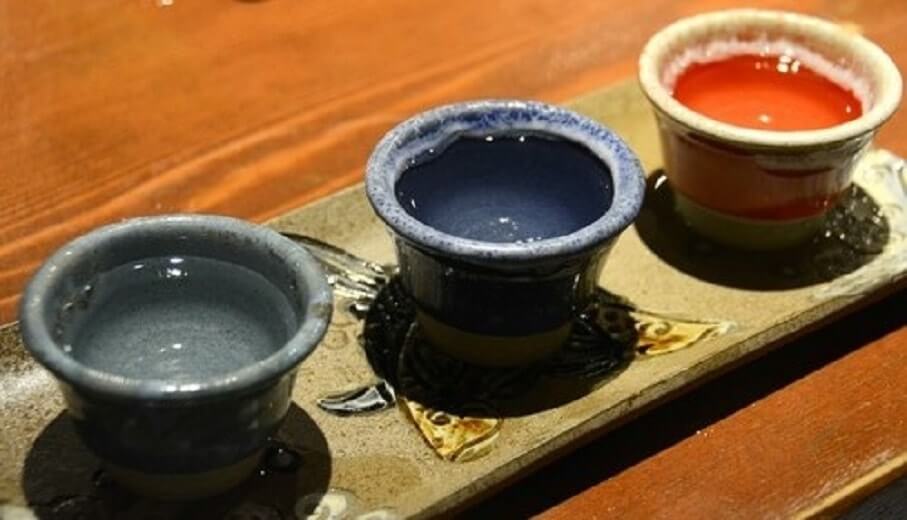 "Clay Pot Kusu Tasting Set" is highly recommended for those who want to try different types of Hizo Awamori, as this lets you try 3-year, 5-year, 8-year old Hizo Awamori that has been aged in a clay pot. The deep flavor of the Awamori definitely worth a try! One thing you want to enjoy with your Awamori is Okinawan food. The izakaya has a large selection of traditional and fusion dishes to choose from. If you feel like trying all the traditional Okinawan dishes like peanut tofu, champuru (stir-fry), and rafute (pork belly), it may be wise to order a course meal. Another popular item on the menu is the Agu pork Shabushabu (Japanese hot-pot). You can order the Shabushabu for as little as two people, so all groups large and small are welcome to order it.
Tuskuri Sakaya Momogahmi
Hours of Operation :
<2F>5:00 p.m. to 24:00 p.m.
<3F>For group reservations only
Non-business days : Wednesday