Traveling by Bus: a Fun and Exciting Way to Sight-see in Okinawa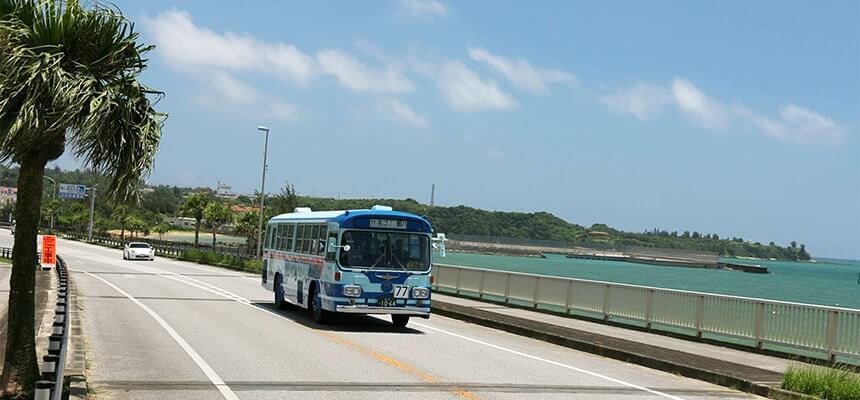 A great way to move around within Okinawa, for those of you who are visiting for the first time on their own, is the bus. There aren't any trains in Okinawa, so the only public transportation is the monorail in Naha-City. Other than that, your only options are taking the taxi, the bus, or renting a car. Many visitors opt for renting a car because of the flexibility it offers, but driving in an area you aren't familiar with can be nerve-racking. You also can't have a sip of alcohol if you're a driver. Don't you also wish you could enjoy the view while traveling? If so, the bus is definitely for you. We'll let you in on how you can make the most of your bus ride.
Car Rental or Bus? The Pros and Cons!
The great thing about renting a car is the flexibility. You won't have to plan your trip around bus schedules and even make sudden changes. One disadvantage is that drivers can't drink any alcohol. Dining out is an important part of a vacation, and it would be a shame not to drink with Okinawan food such as goya champuru and mozuku seaweed tempura.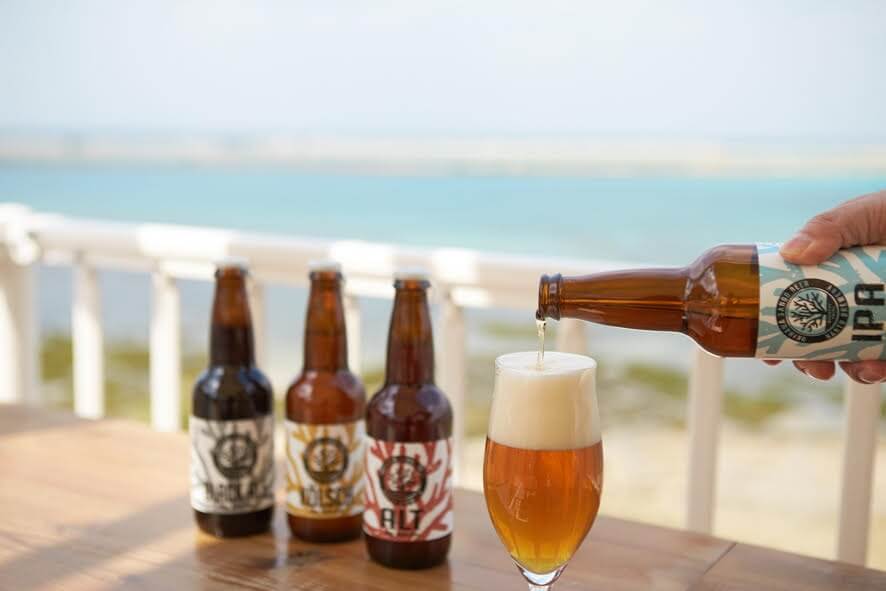 How could anyone resist taking a swig of Orion Beer or local craft beer made with mineral and calcium-rich waters of Okinawa on a hot summer's day? Liquor is pretty essential to a meal because it can get you chatting and generally liven up your dinner time. Driving under the influence of alcohol is severely punishable by law here in Japan just as it is in many other parts of the world. Whether you'll choose the convenience of having a car over delicious liquor is up to you. One thing you should also keep in mind is the fact that we drive on the left side of the road here. Although we don't have as many scooters on the roads like in Taiwan, but driving all day in an unfamiliar area – on the opposite side of the road that you might be used to, no less – will leave you exhausted at the end of the day. If you want to enjoy your vacation, you might want to reconsider renting a car.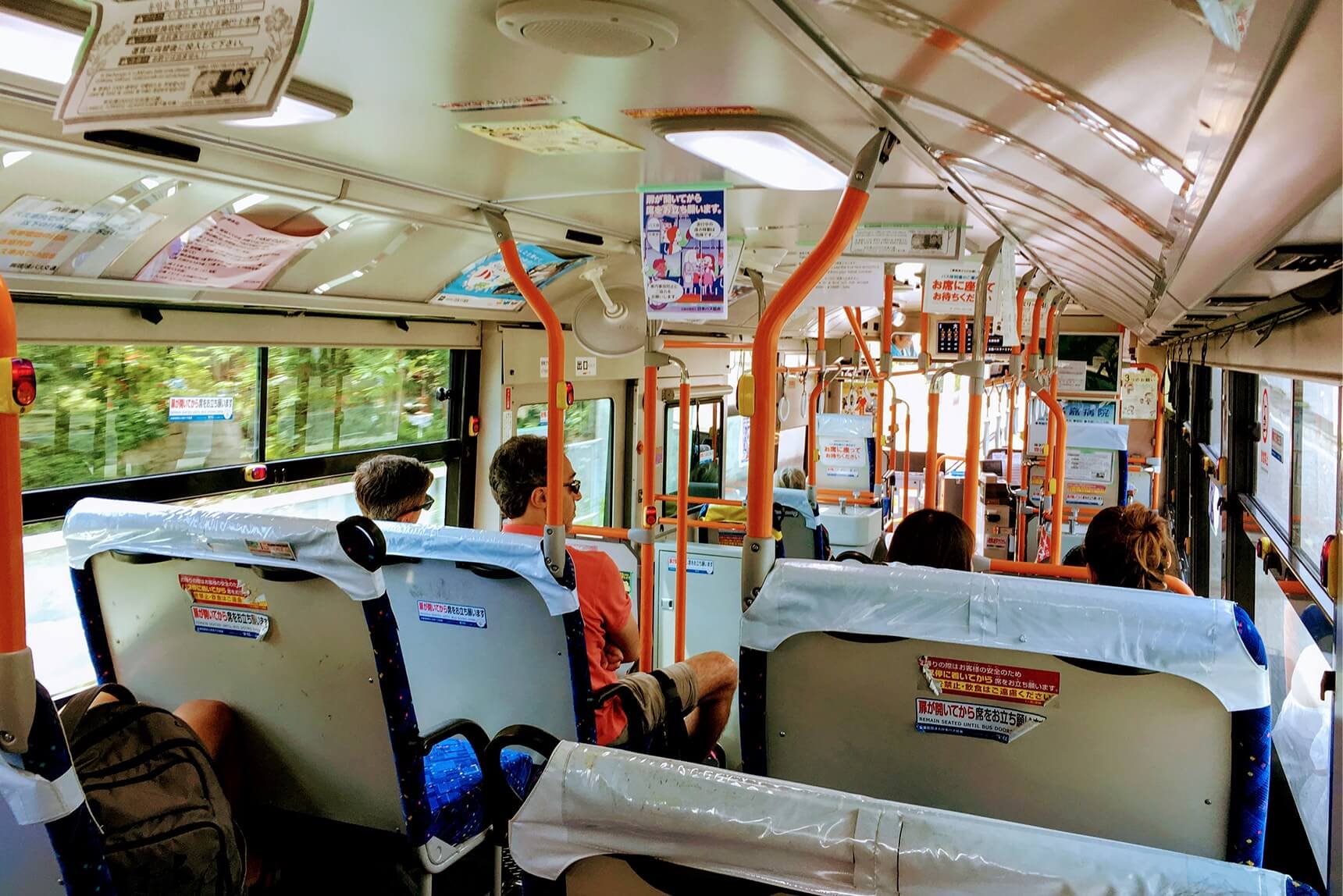 So is it better to take the bus? Well, it's actually a little tricky too. Even locals have some trouble using the bus system. First of all, it's hardly ever on time. Some buses require travelers to board at the front of the bus and some from the back, which is confusing. Heavy traffic can make your bus rides unbearably long. The bus driver isn't always friendly either… Although, all these inconveniences just might make your vacation all the more interesting, and make great (read: funny) memories.
There are 6 major terminals along the routes, and the buses will take you to pretty much every popular destinations on the island. The buses are used by locals so you'll be able to get a feel for the local people and culture. Even the bus driver who might seem unfriendly is just shy. Say "hello" and they'll smile back. It's not the most convenient mode of transportation, but it's a great way to get in touch with the local vibes.
To Master the Bus, You Must Master the 6 Terminals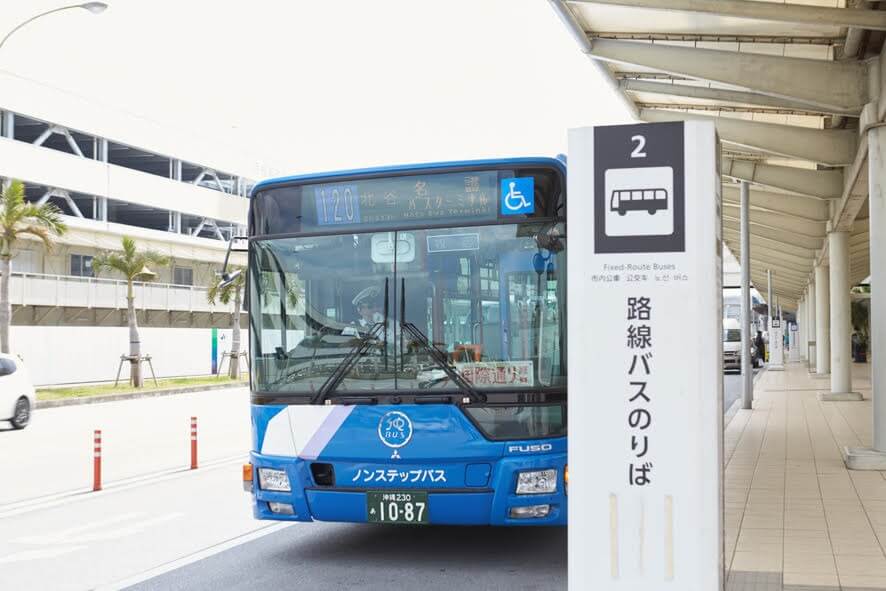 There are 4 bus companies in Okinawa and their bus routes run all over the island with 6 terminals as their starting points (some buses may use other locations as starting points). There are buses that connect the different terminals, and others with routes that circulate close to these terminals. First, look for the bus stop closest to your destination, then look for which terminal that bus stops at. Finally, look for a bus that takes you to the terminal. It's not as complicated as you might think.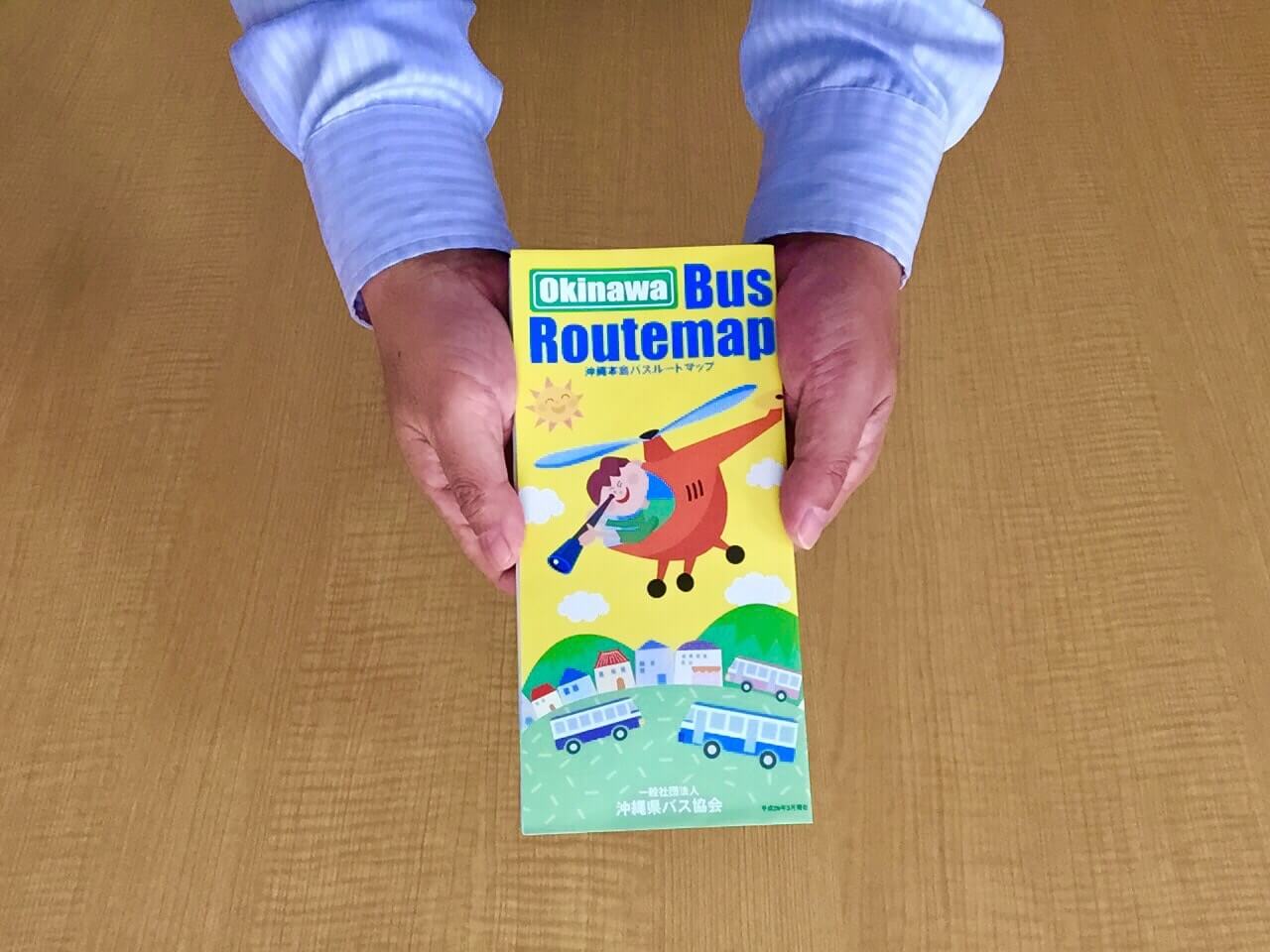 The Okinawa Bus Association publishes the "Okinawa Bus Routemap" with a map of all bus routes and bus stops. You could use it to ask for directions even if you don't speak Japanese. This should be the first booklet you grab when you land on Okinawa.
---
#120 Naha International Airport to Nago Bus Terminal – a Handy Route to Remember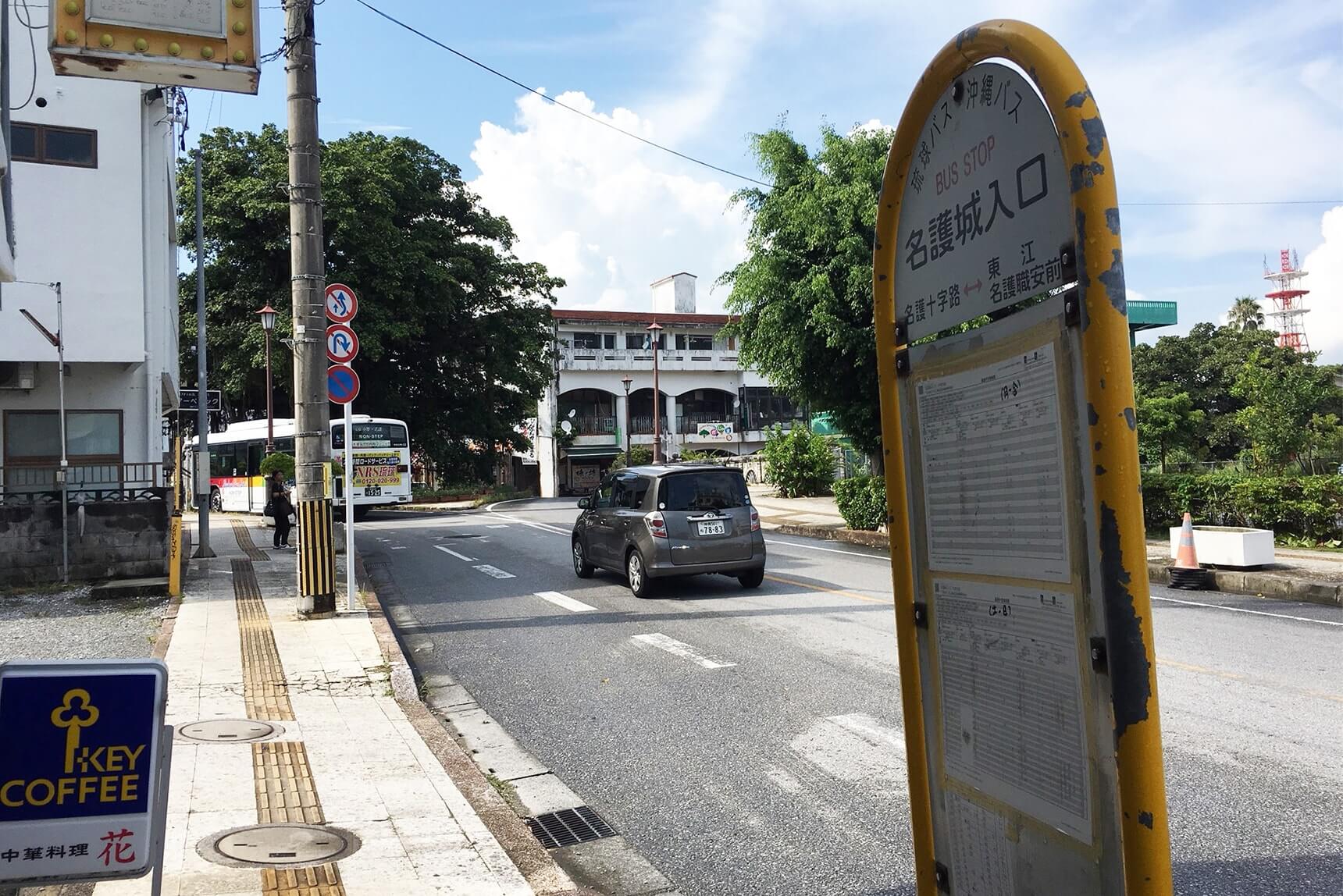 The #120 bus "Nago Nishi Airport Line (Nago Nishi Kuko Sen) runs along the western seaboard and takes the rider from the airport to Nago's bus terminal. This bus goes up Highway 58 stopping at Chatan American Village, Cape Zampa, RYUKYU MURA, Cape Manzamo, and many other tourist destinations as well as resort areas of Okinawa. It's perfect for sight-seeing and getting to your hotel.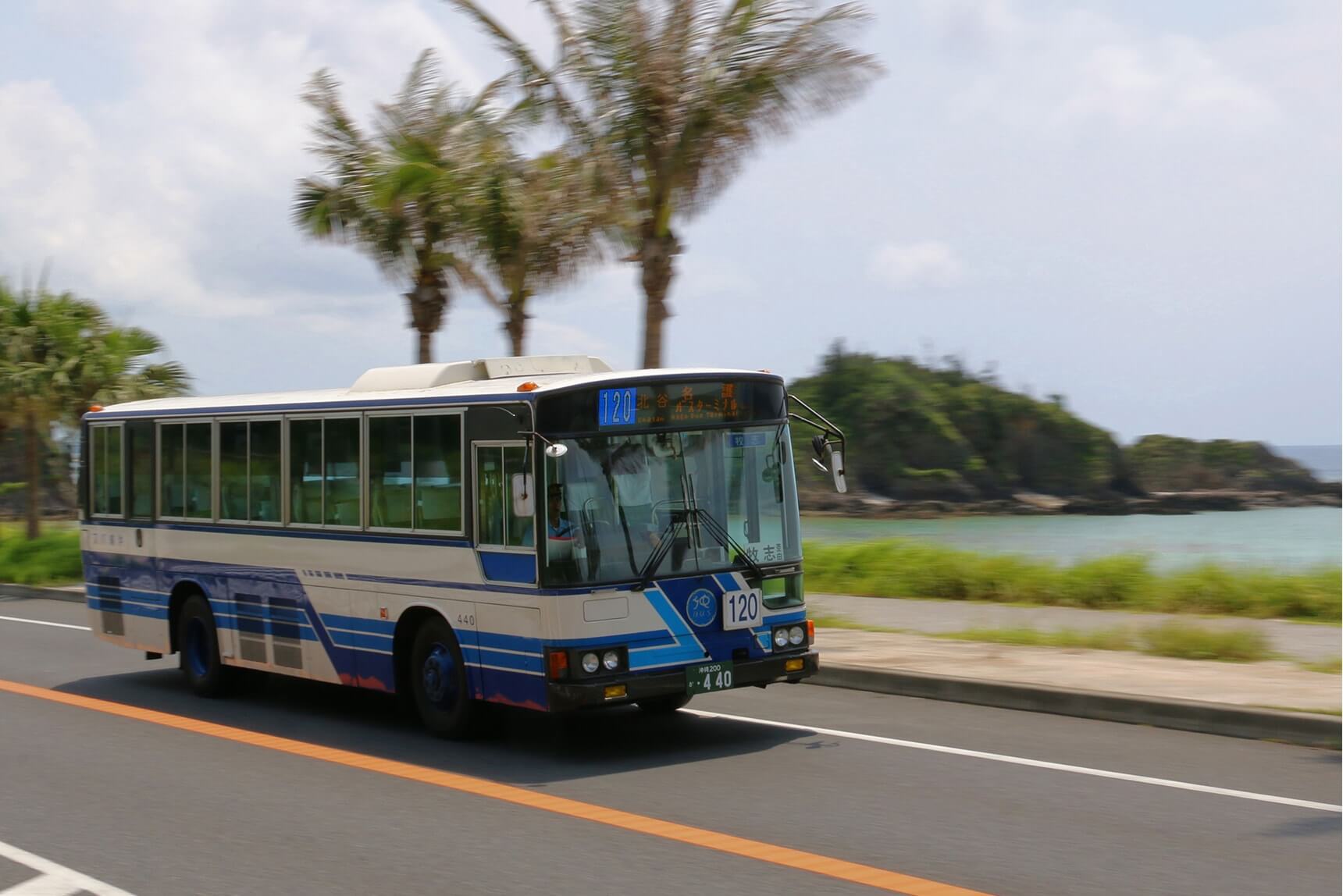 The Nago Bus Terminal allows travelers to hop onto buses that will take them to Okinawa Churaumi Aquarium and Nakijin Castle Remains so it's well-suited for sight-seeing the northern part of the island. There are 24 buses from 8AM to 7PM, almost 1 bus every half an hour (weekday schedule as of Jan. 2018), so you don't have to wait long even if you miss your bus.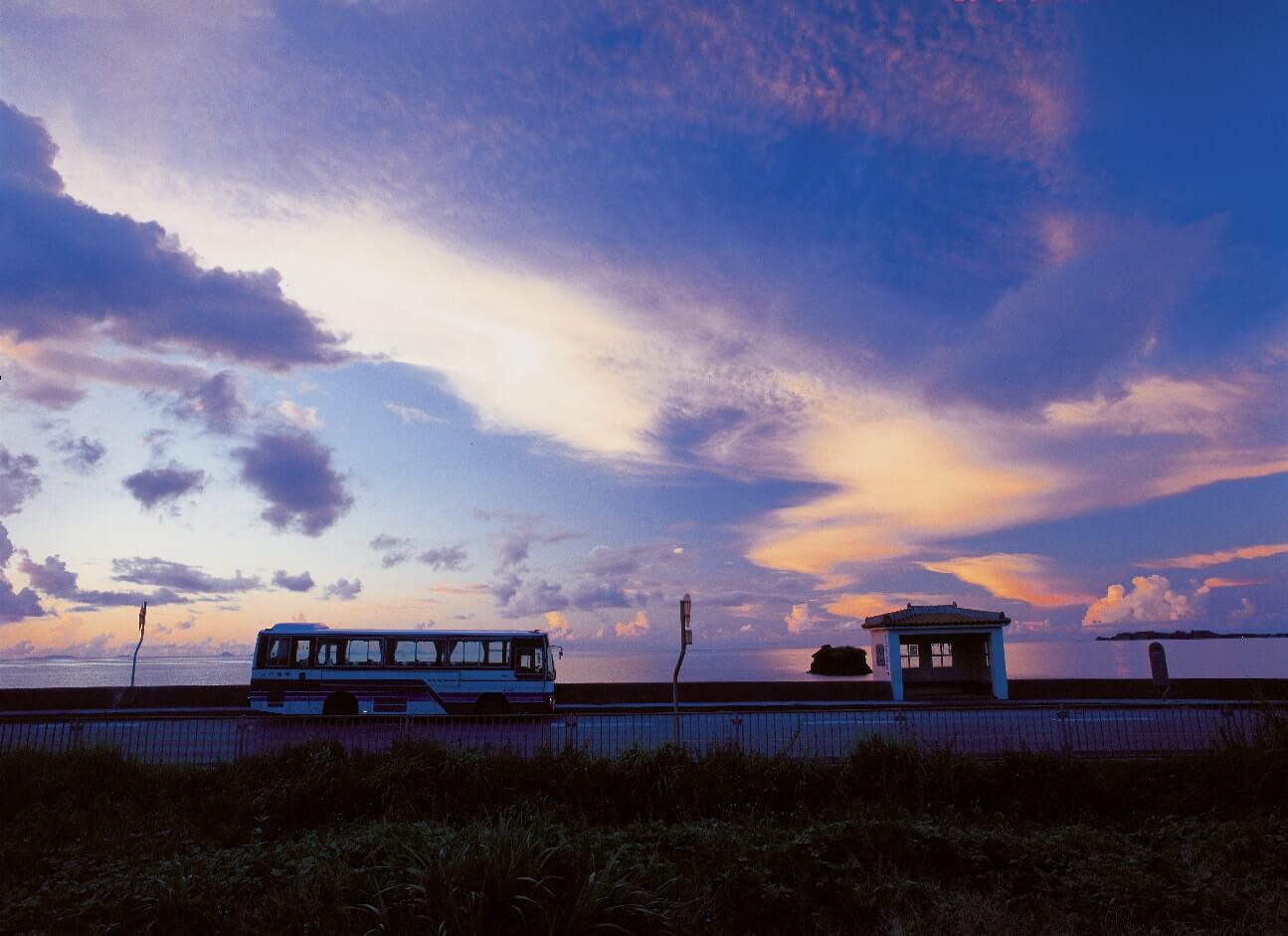 Your ride from Nago-City to Onna-Village runs along the ocean so we highly recommend you to enjoy seeing the sunset.
To Travel is to Blend into the Local Culture
Some of the supposed origins of Tabi, the Japanese word for travel, appear to stem from "leaving where you live" or "to rely on a meal cooked by someone". The English word "travel" finds its roots in the Old French word "travailler" which means "to work" or "to labor". The original meaning of "travel" is "to go work hard in a foreign land". This is very different from our modern interpretation of the word "travel", which we associate with "fun" and "extravagance". Maybe experiencing hardship is what makes traveling worthwhile.
We hope you make wonderful memories by using the bus during your stay in Okinawa.