Let's eat up popular brand pork "Agu"!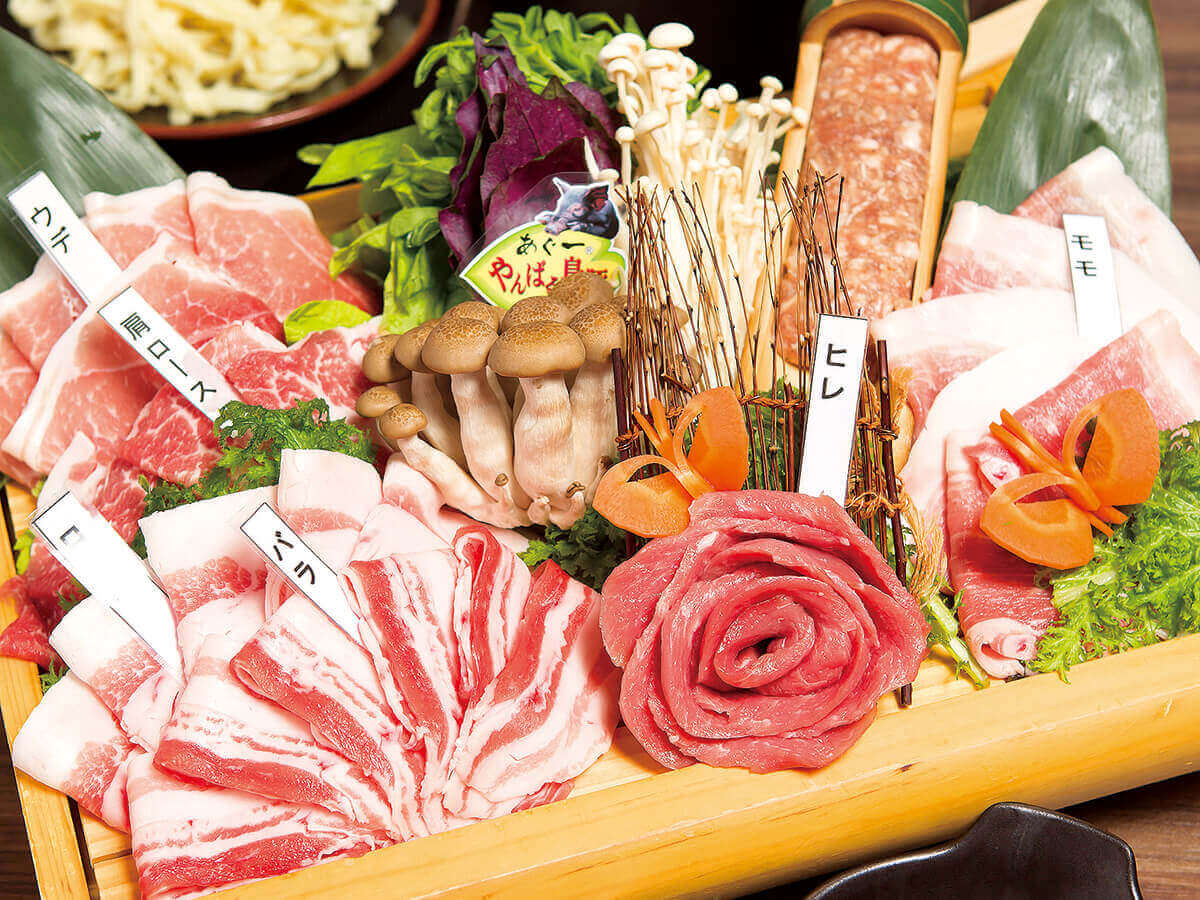 Pork has always been an indispensable part of Okinawan cuisine. It is said that Okinawans eat every part of the pig except for its squeal. Out of all the varieties of pork that are available, Okinawa's native aguu is the most popular and has been used to create many more varieties -- each with its own characteristics -- through crossbreeding. Why not try them all?
Secrets of delicious pork"Agu"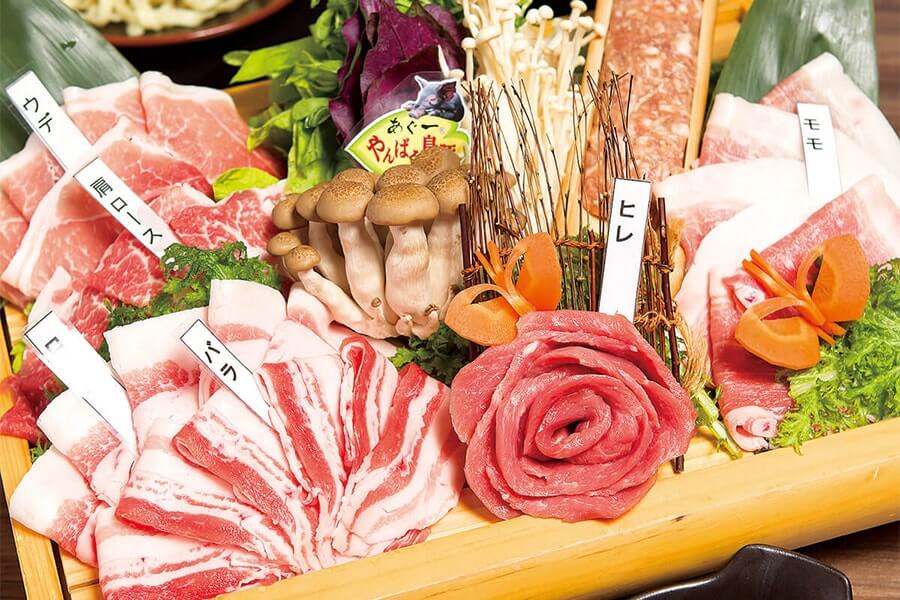 ・Just one-quarter the cholesterol of non-native pork
・Rich in fatigue-relieving amino acids and also Vitamin B1.
・Contains more than twice the amount of "Umami(source of rich flavor)" and has more than ten times the sweetness
・Better marbling than non-native pork
・Lower fat melting point for literal melt-in-your-mouth flavor
Popular ways of enjoying Agu pork
Agu Shabu-shabu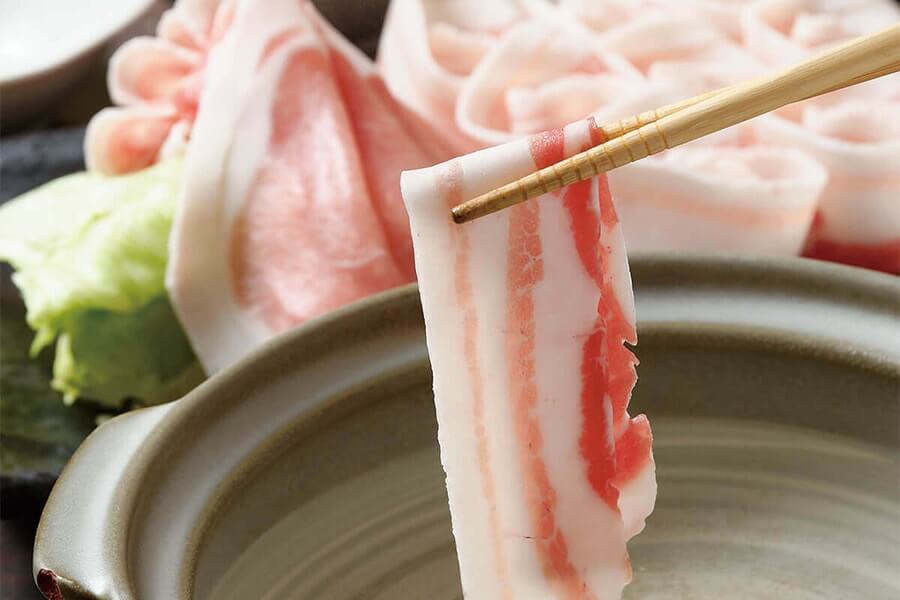 Recommended to those who want to enjoy the taste of the pork itself. Comes with the restaurant's variety sauces like Ponzu sauce (made from soy sauce and citrus juice), Sesame sauce or Soymilk sauce.
Agu Pork Yakiniku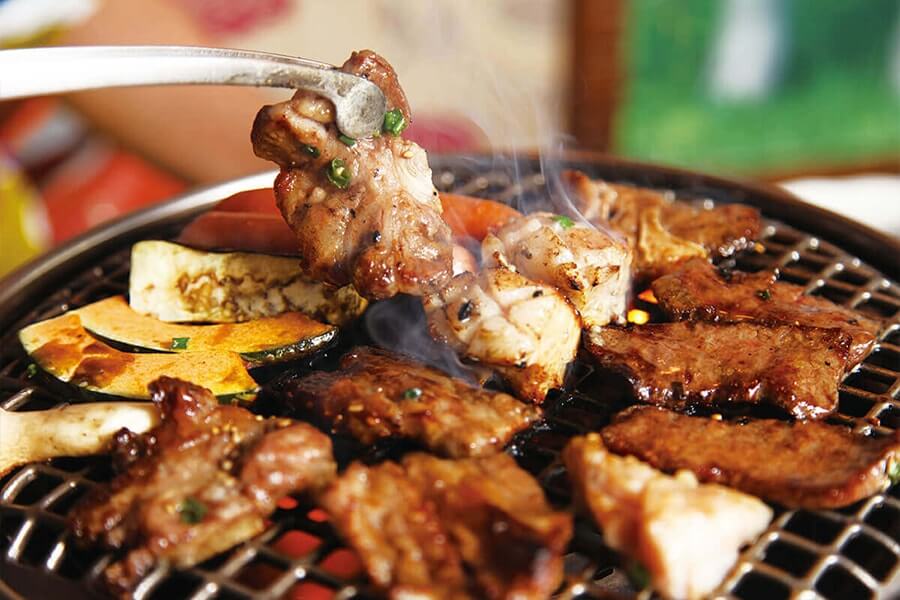 Enjoy a hearty meal by a savory charcoal barbecue! At some of the restaurants, you can also enjoy Okinawan Wagyu.
Well-bred "Yanbaru Island Pork"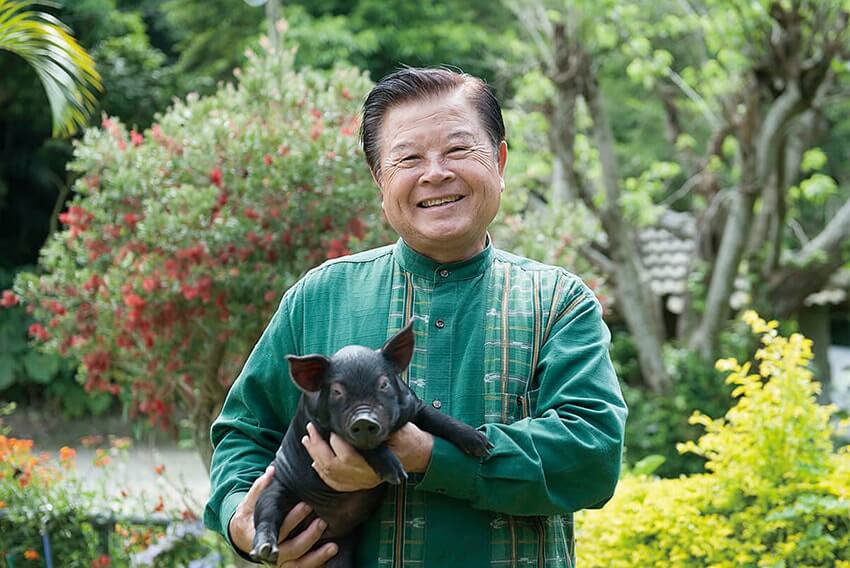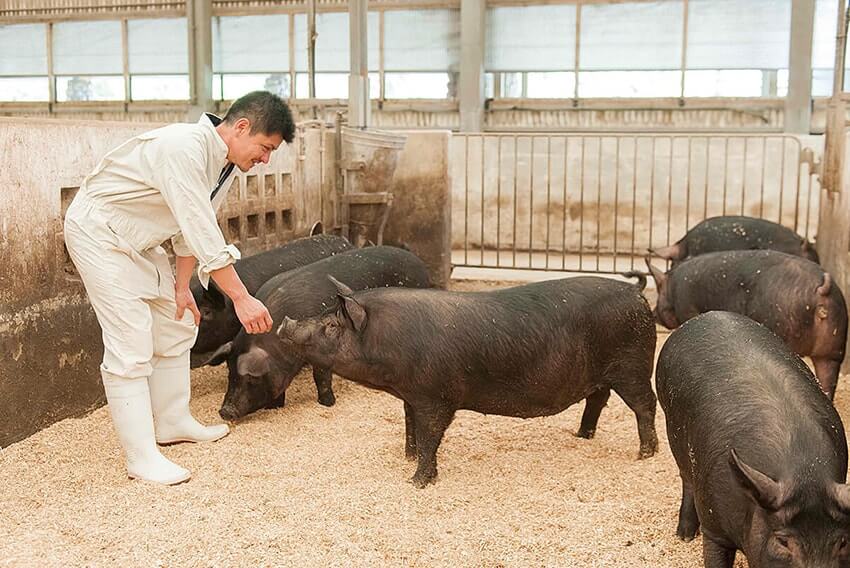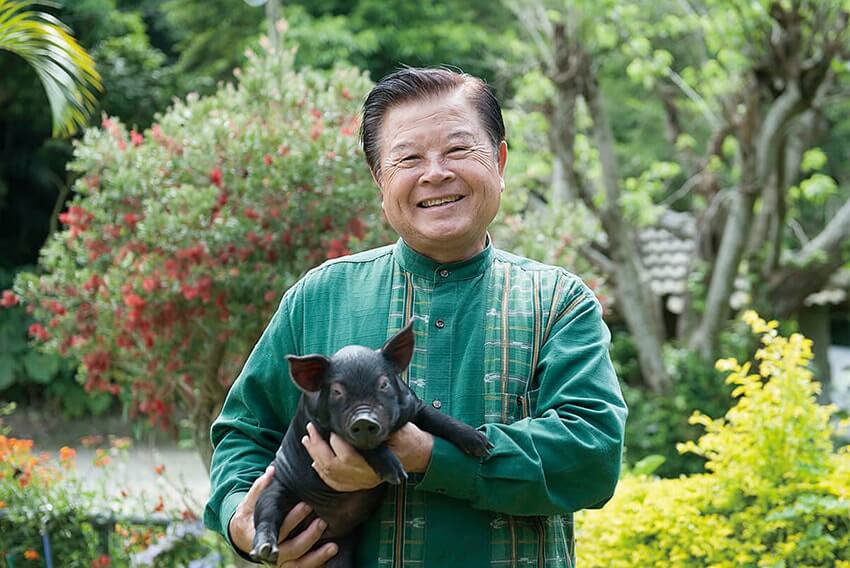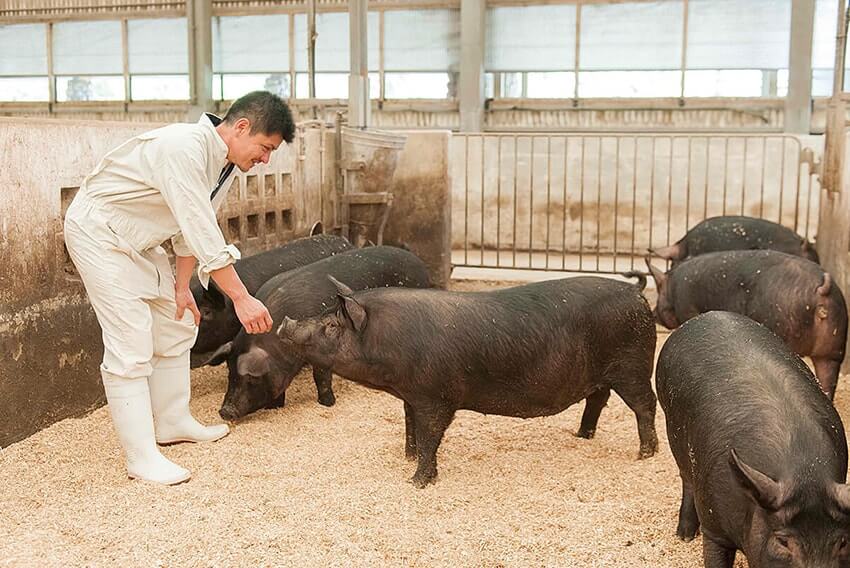 Ganaha Farm has been the leader of a boom in "Agu" pork. Raising Agu in environment surrounded with nature has been their first priority in order to produce the great quality meat. Finest breed of Agu, "Yanbaru Island Agu Pork" is one of a kind. A given producer's certificate will guarantee you the quality. Enjoy the exquisite brand pork.
Recommended Restaurants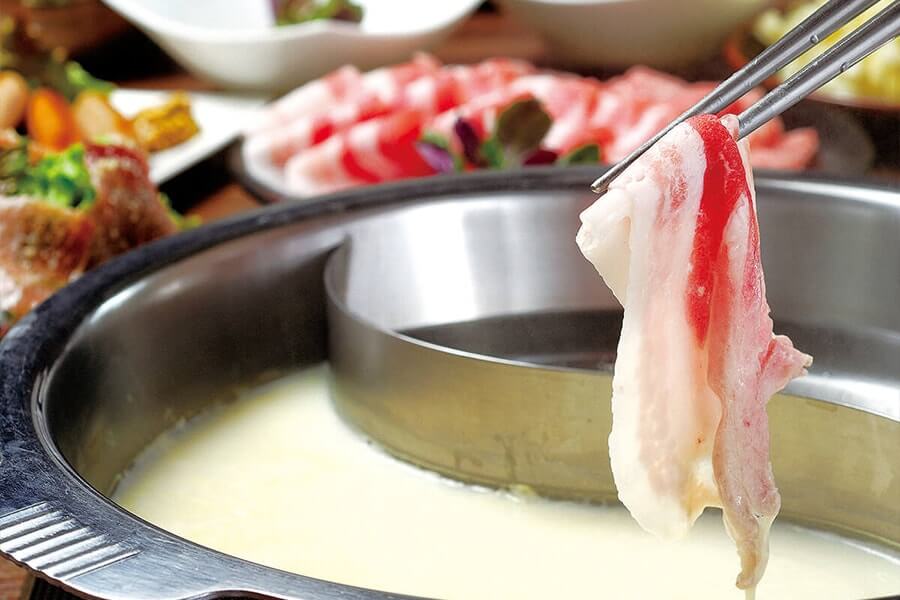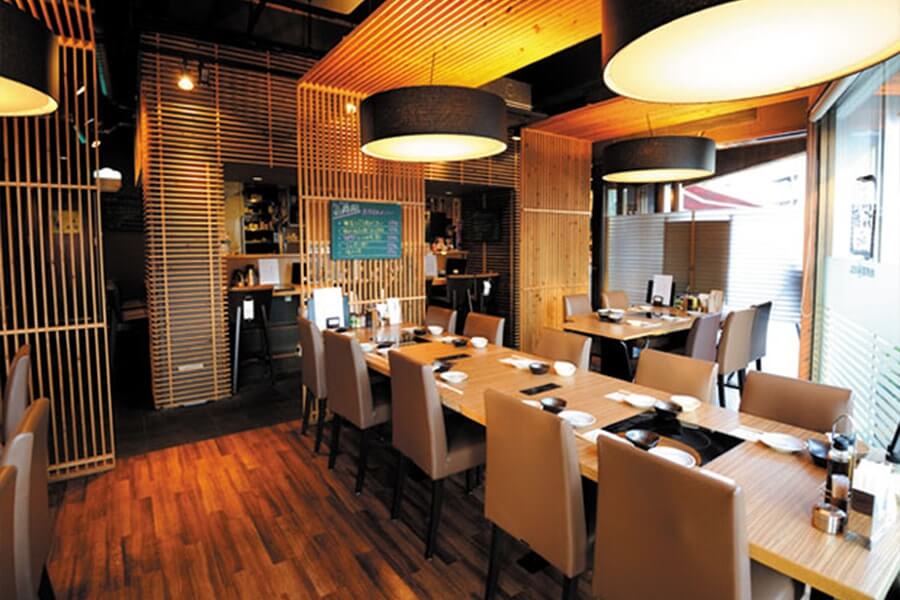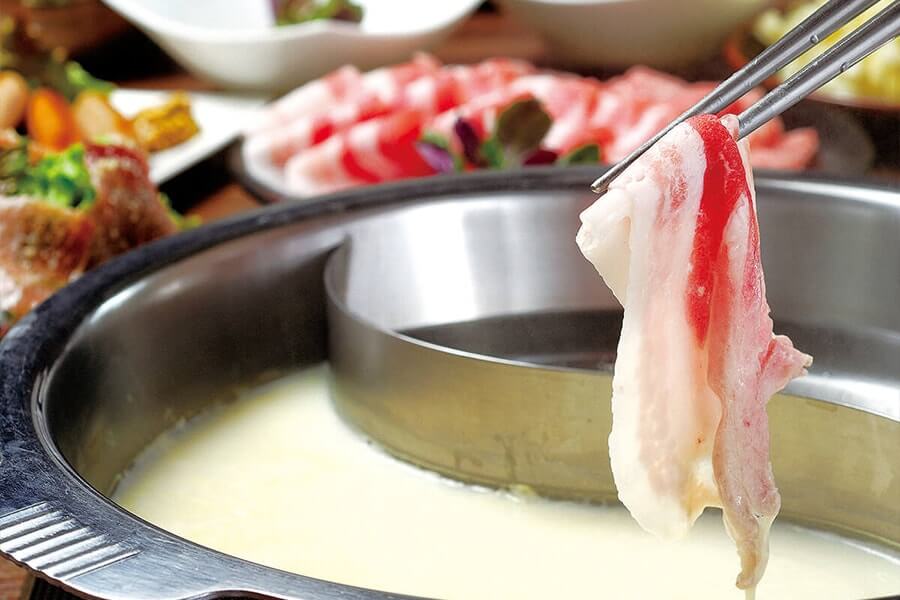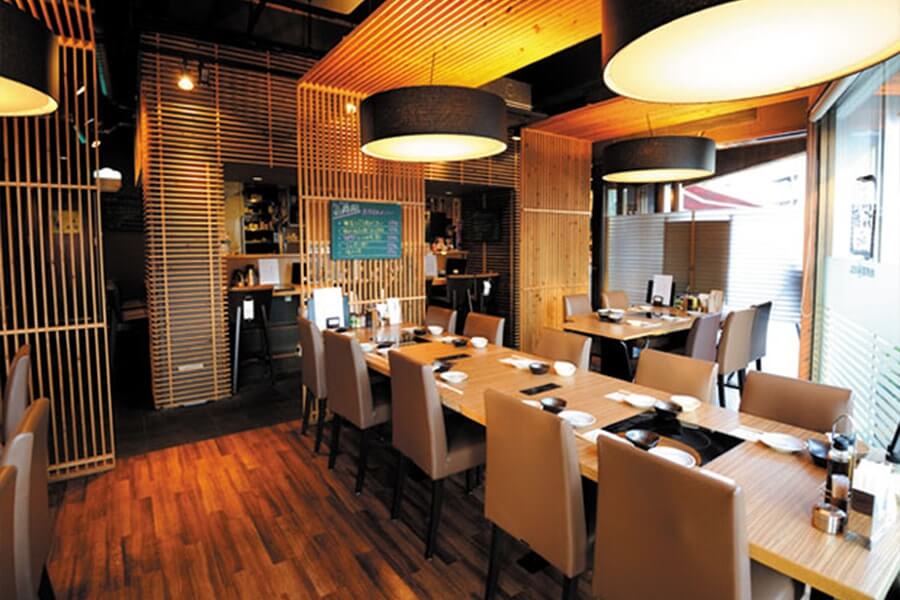 GANAHA BUTANIKU-TEN Pork Shabu-shabu Restaurant
Offered fresh and big, three kinds of brand pork from the farm
Address:Okinawa Naha City Maejima1-1-1 1F Ishimine building
Business hours:11:30 〜 24:00
Lunch/11:30〜15:00
Dinner/17:00〜24:00
Holiday:1/1,1/2
Recommended Points
Recommended menu
・Special yanbaru agu buta pork shabushabu set ¥2,289
・The three major brands of pork loins course ¥4,179
---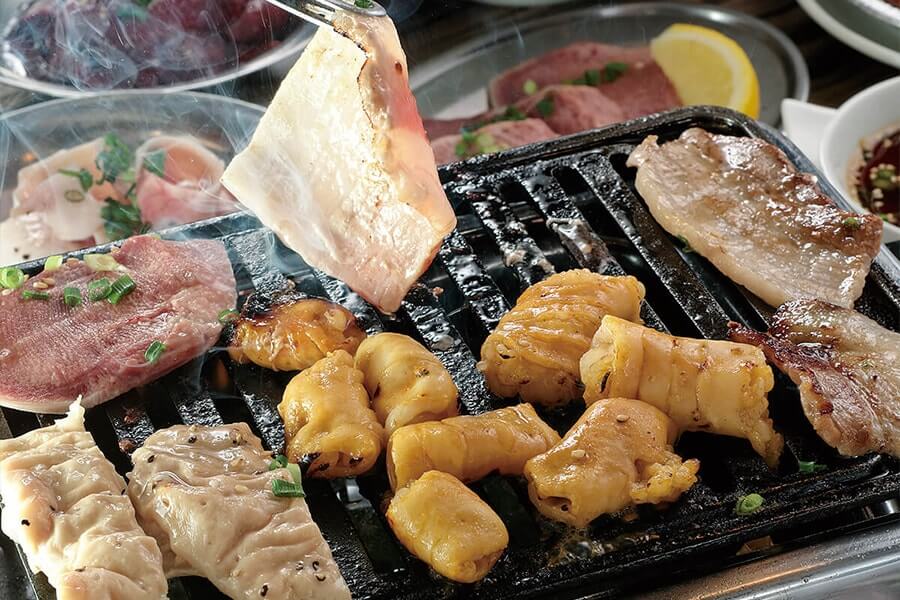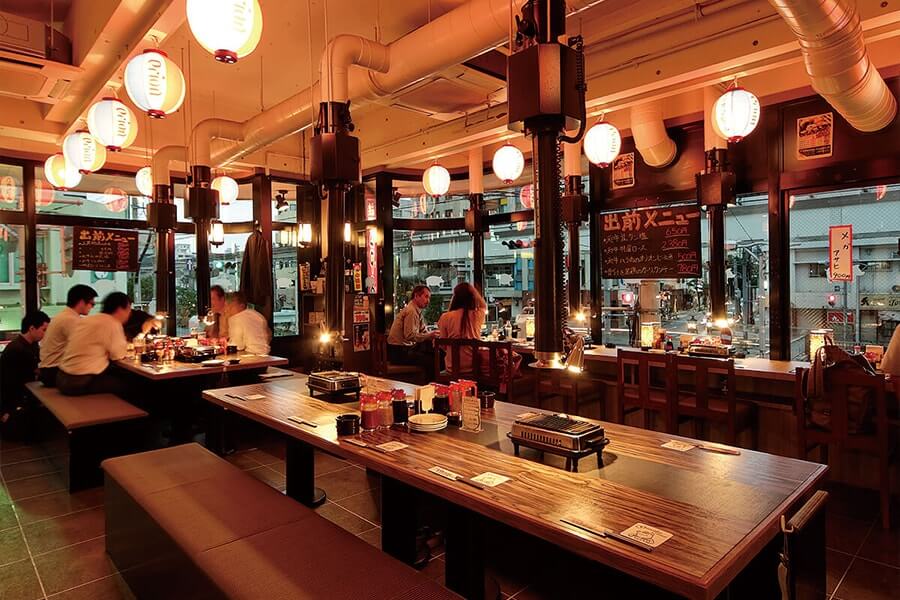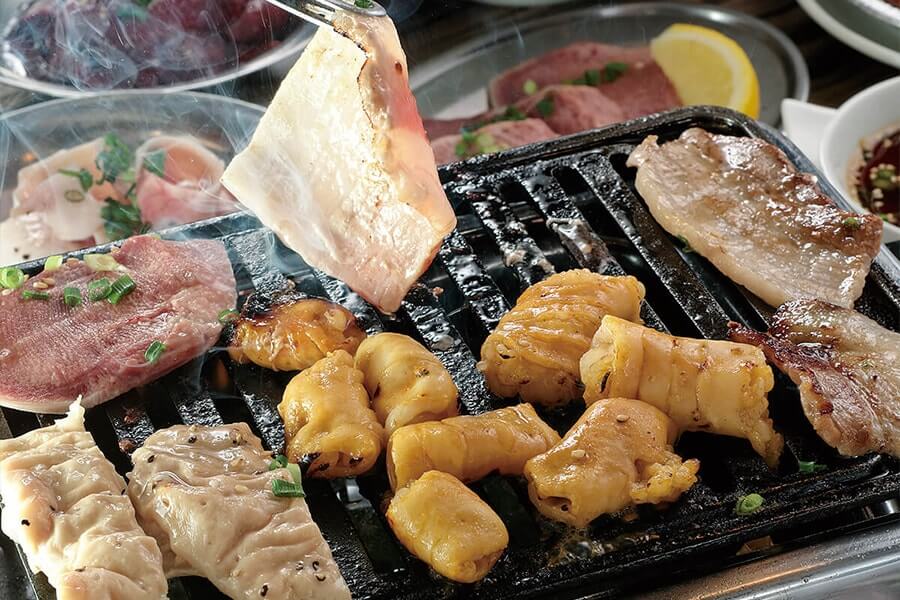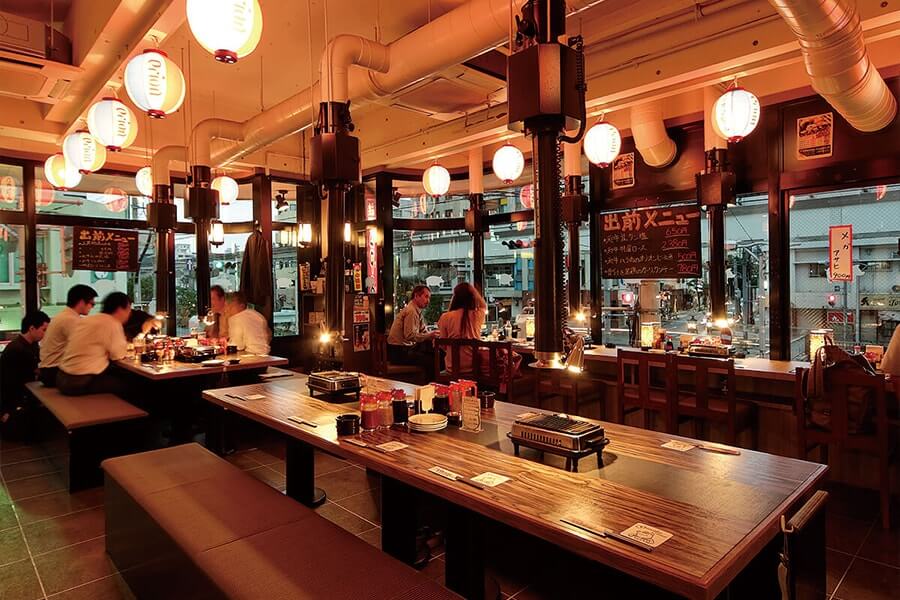 GANAHA YAKINIKU-TEN Pork Offal Grill Restaurant
Popular resturant that offers everything to taste of the Okinawan pork
Address:Okinawa Naha City Kumoji2-11-16 2F Hana Bldg (left side)
Business hours:12:00 〜 24:00 LO.23:30
Holiday:Open all year
Recommended Points
Recommended menu
・A head of agu buta pork platter ¥2,980
・Agu high class loin ¥880
---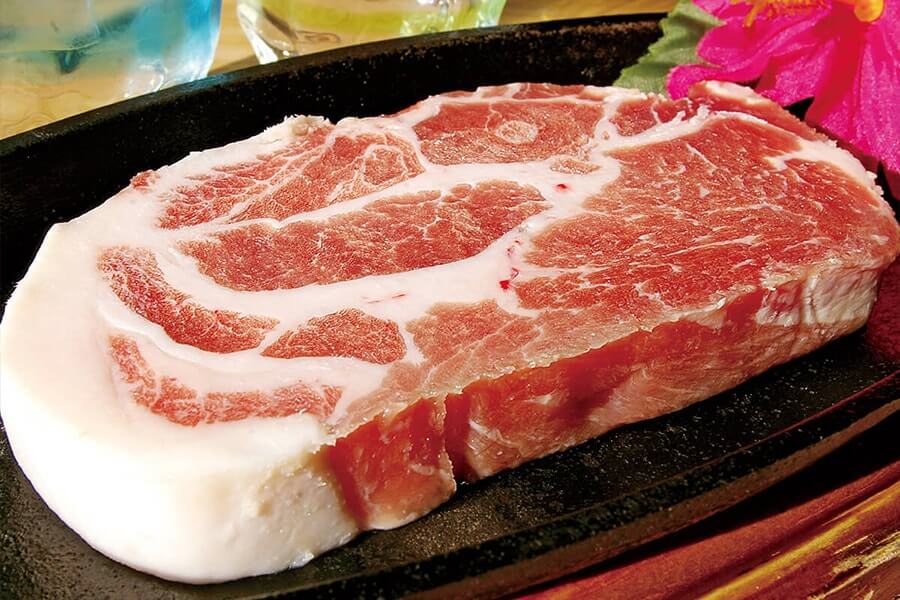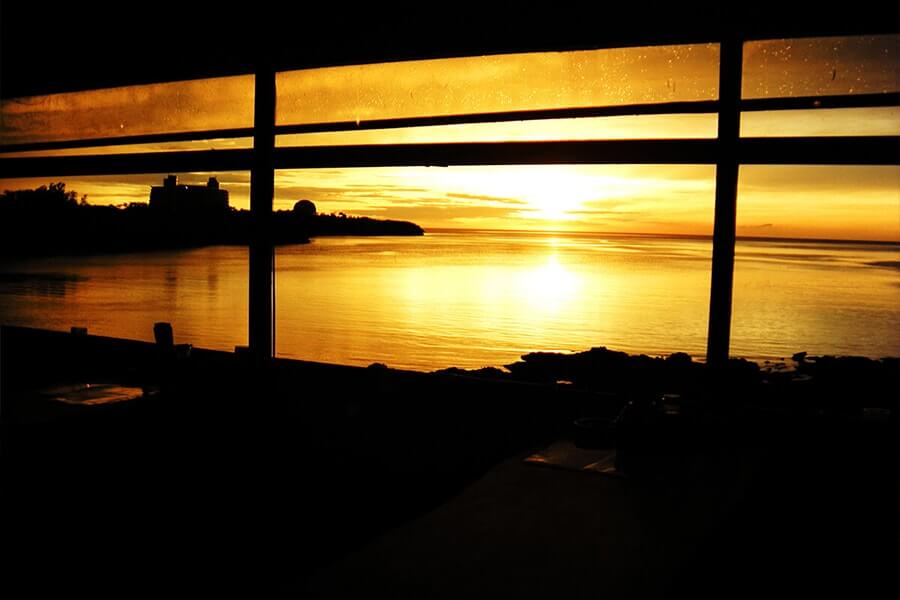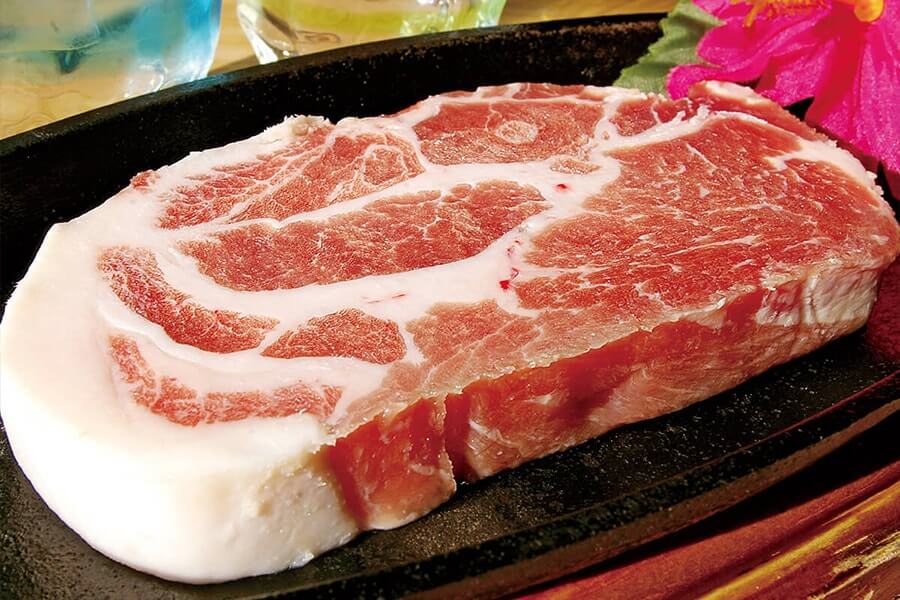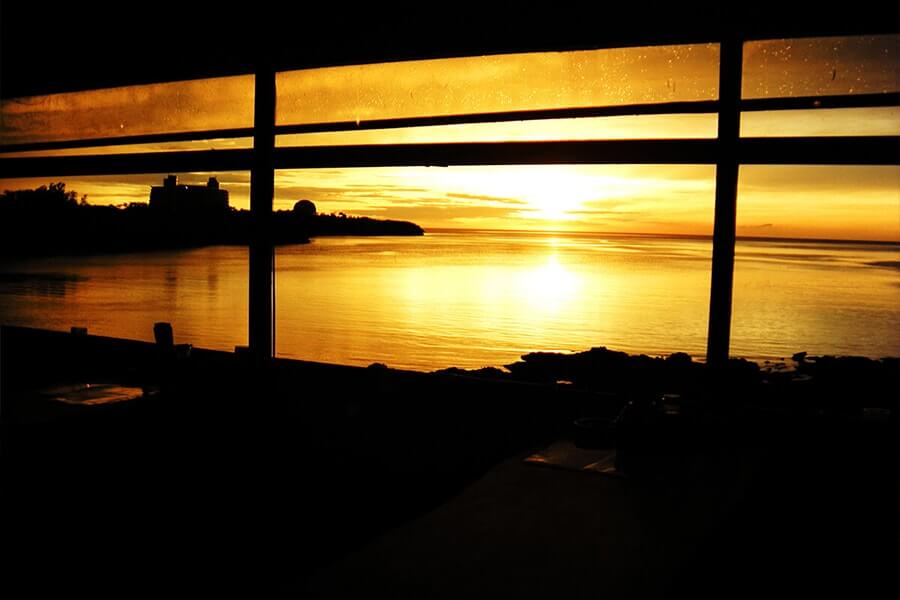 Okinawa dining Uminoie
Have some authentic Okinawan food with the sound of the surf, it gives you the feeling like you are on the ocean
Address:Okinawa Onna village Seragaki1523-1
Business hours:17:00 〜 01:00
Holiday:Open all year
Recommended Points
Recommended menu
・Agu pork steak ¥1,800
---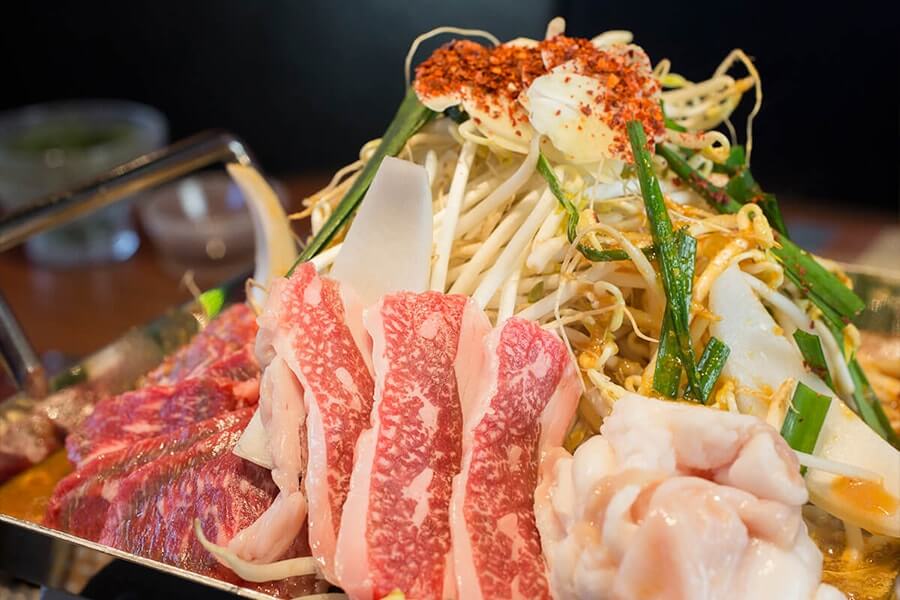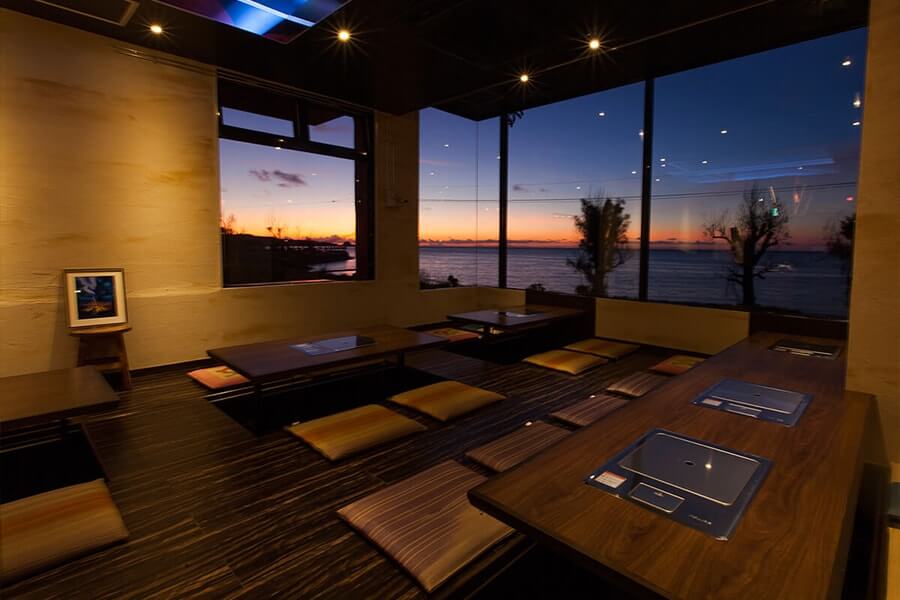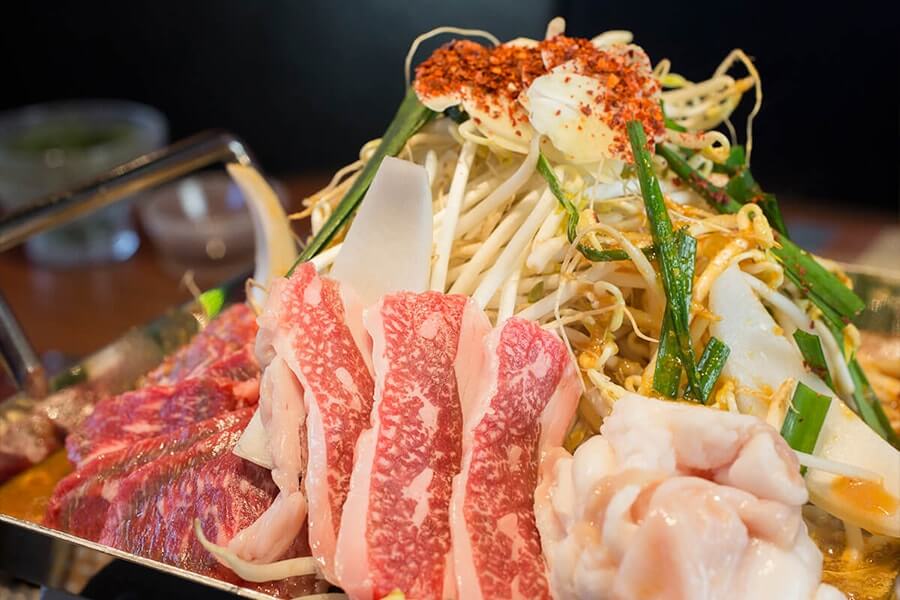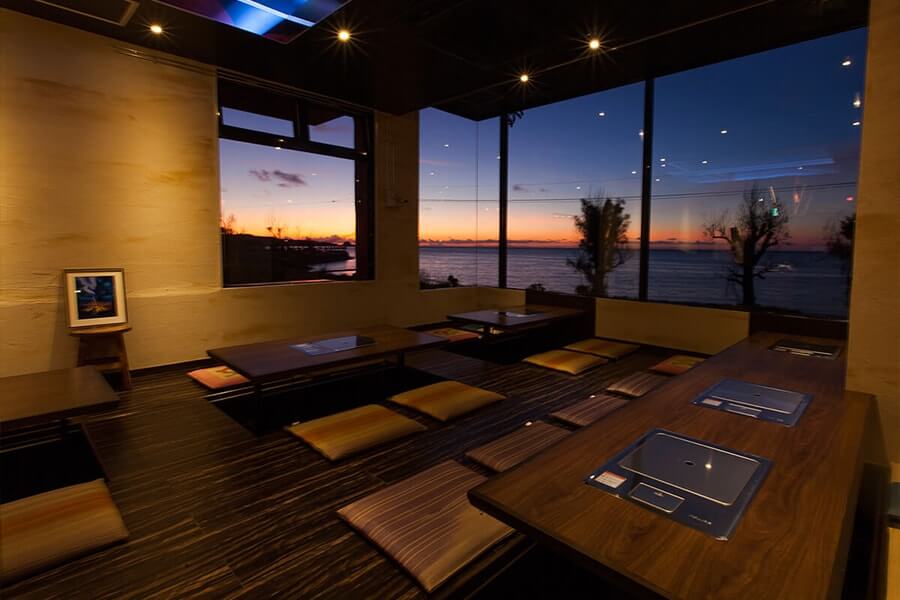 GYUTON GASSEN Top-grade Beef and Pork Restaurant
Try and taste local beef and agu-pork. Also enjoy the ocean view.
Address:Okinawa Onna Village Nakadomari583-1
Business hours:18:00 〜 23:00 LO.22:30
Holiday:Wednesday
Recommended Points
Recommended menu
・Chiritori nabe(pot) course for one  ¥2,780〜
・Yakiniku course for one ¥3,500〜
---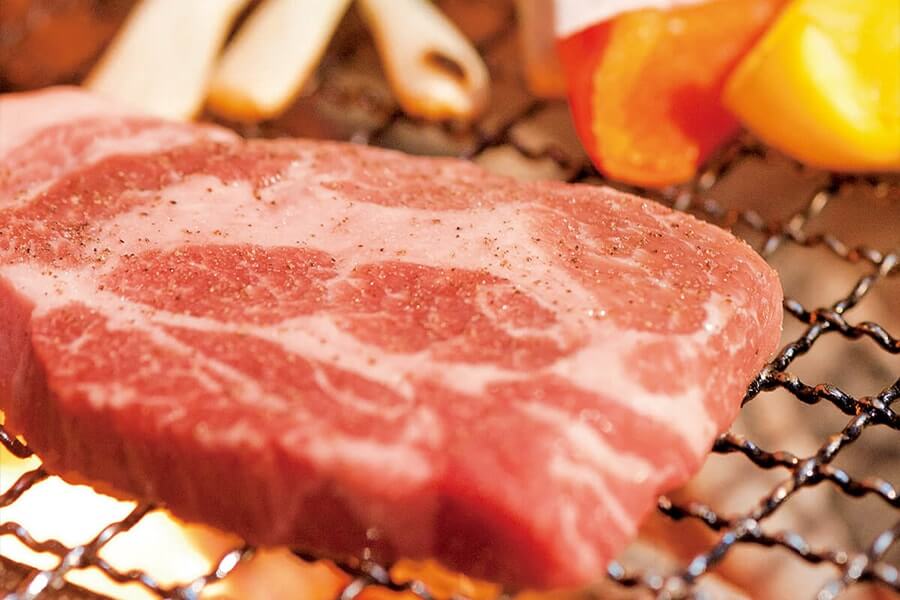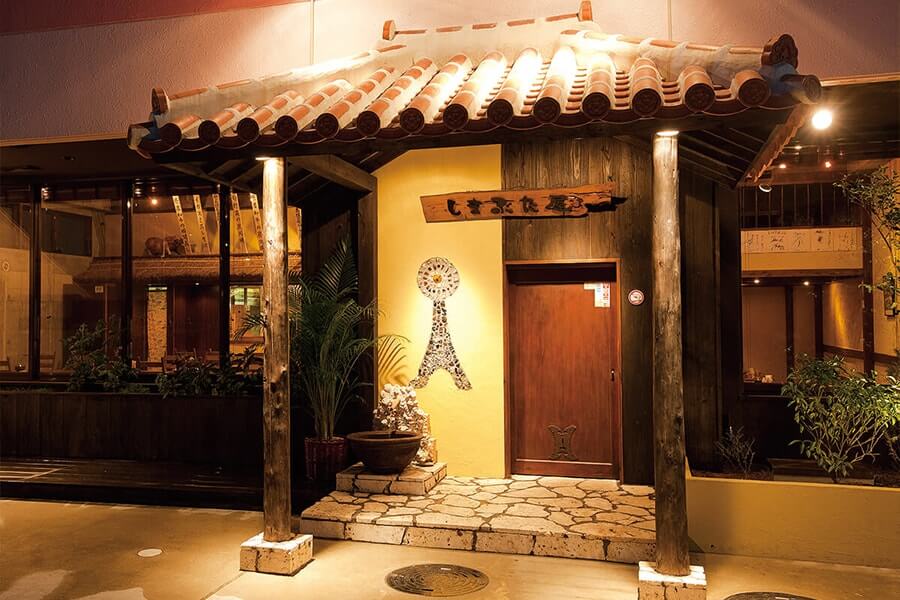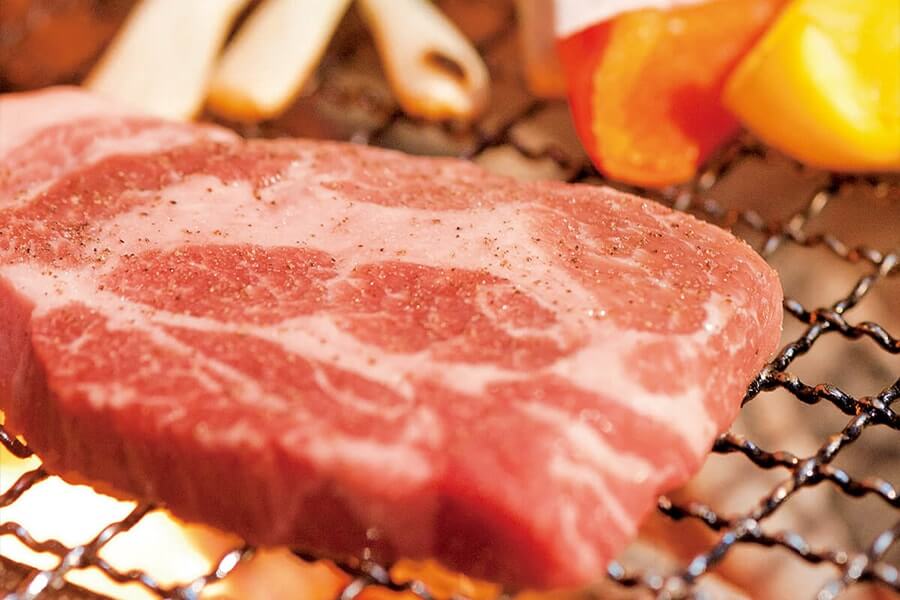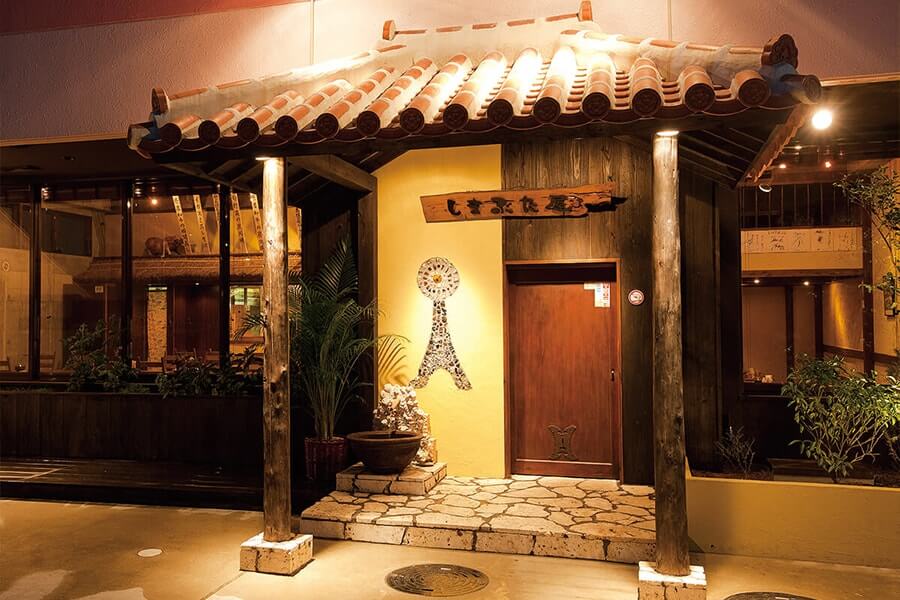 SHIMABUTA-YA Grill
Enjoy a great variety of Agu pork dishes and vegetabls devised by certified vegetable specialist
Address:909-2 Maeganeku, Onna Village
Business hours:17:00〜24:00 (L.O.23:00)
Holiday:Wednesday
Recommended Points
Recommended menu
・Charcoal-grilled Yanbaru Agu pork from ¥780〜
・Quick-steamed Yanbaru Agu pork ¥1,598
---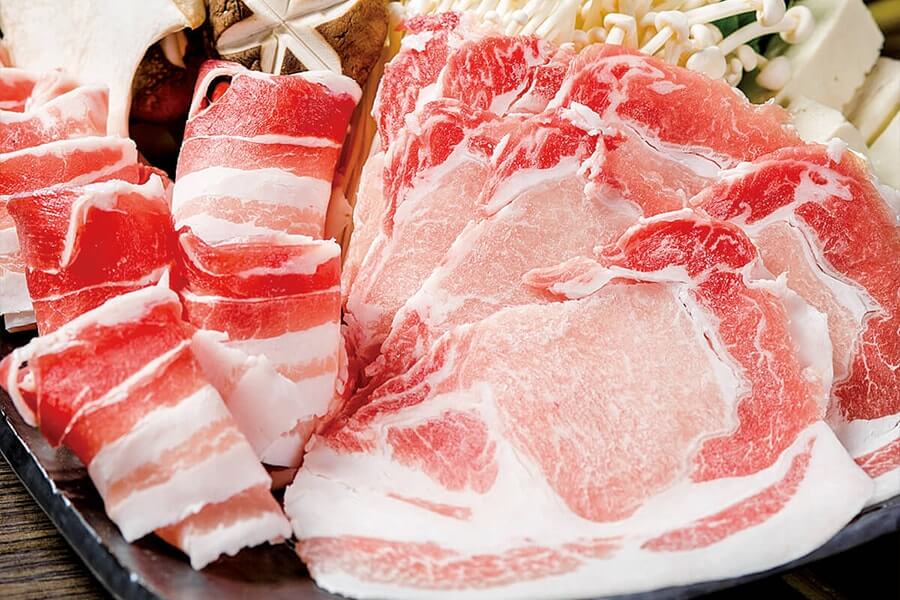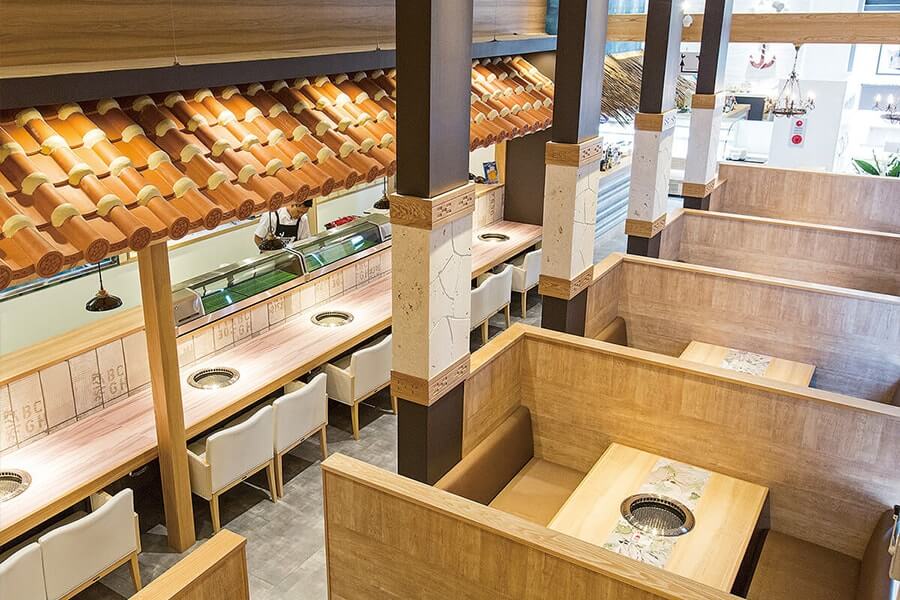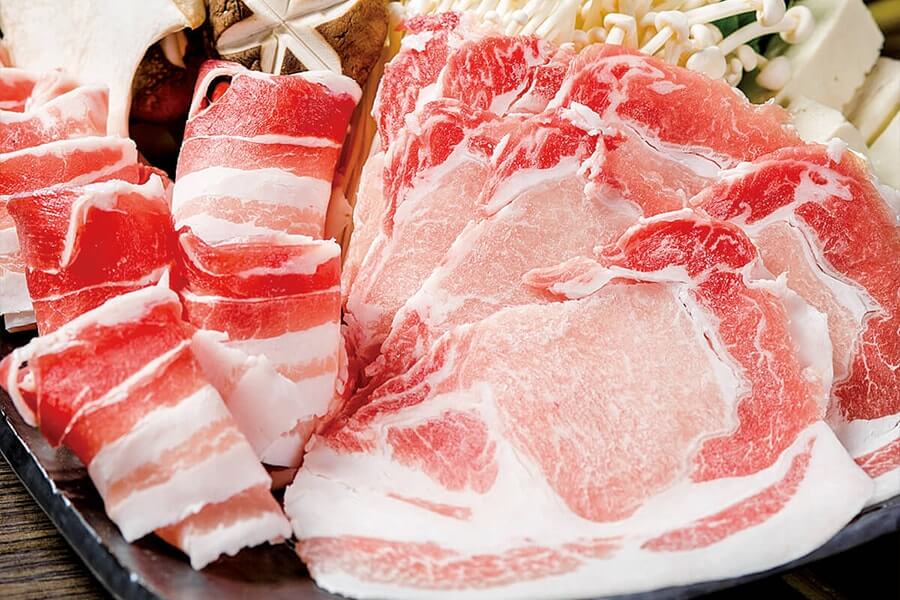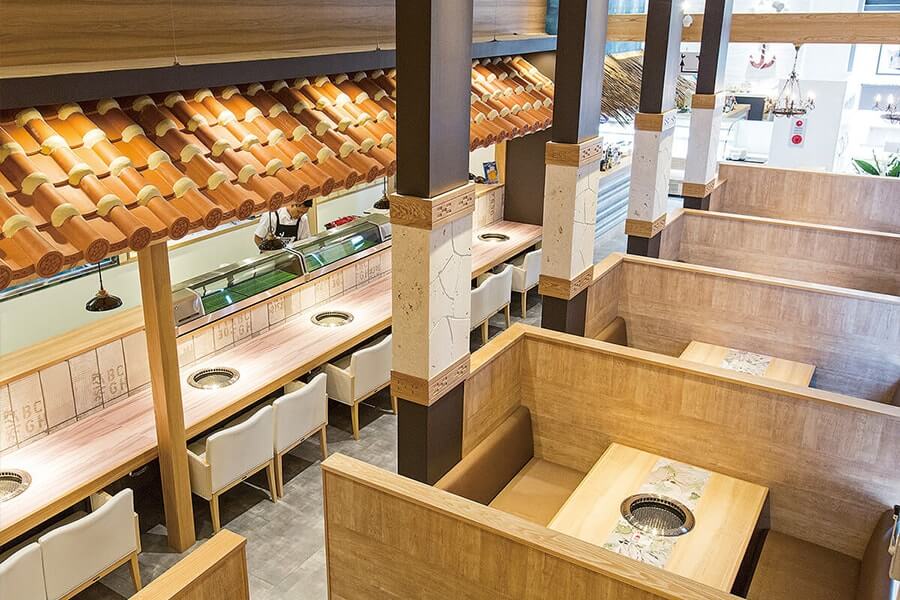 YAKINIKU NO GANAHA SHINKAN
We are sure of quality and price
Address:OkinawaNago CityMiyazato 1410-1 2F
Business hours:11:00 〜 24:00
Holiday:Open all year
Recommended Points
Recommended menu
・Some pieces of Agu buta pork ¥2,079
・Agu buta pork Shabu‐shabu ¥2,079
---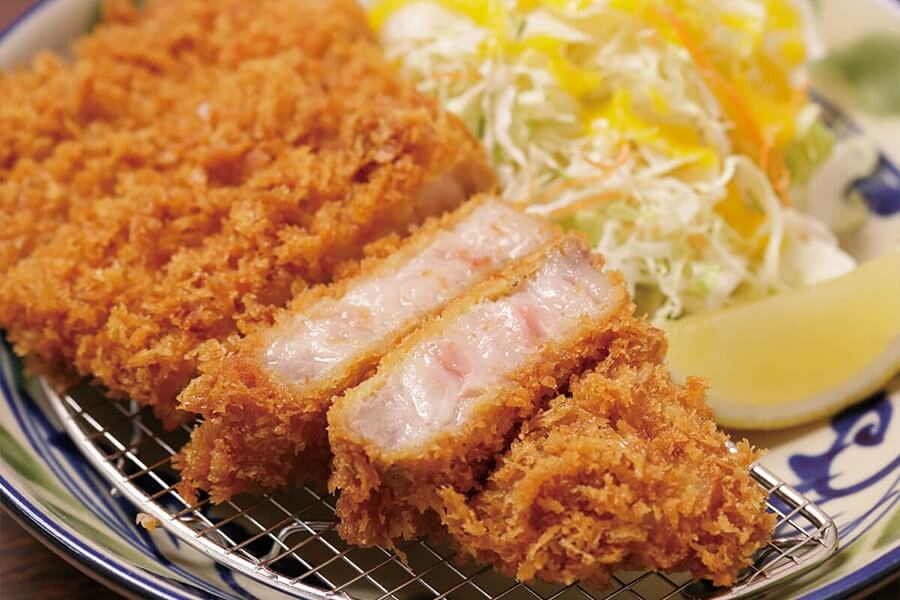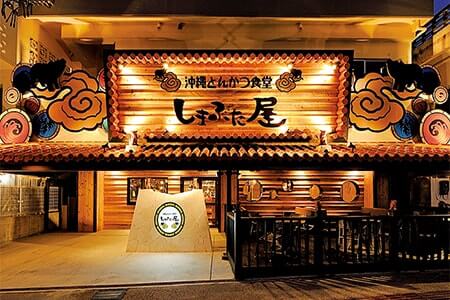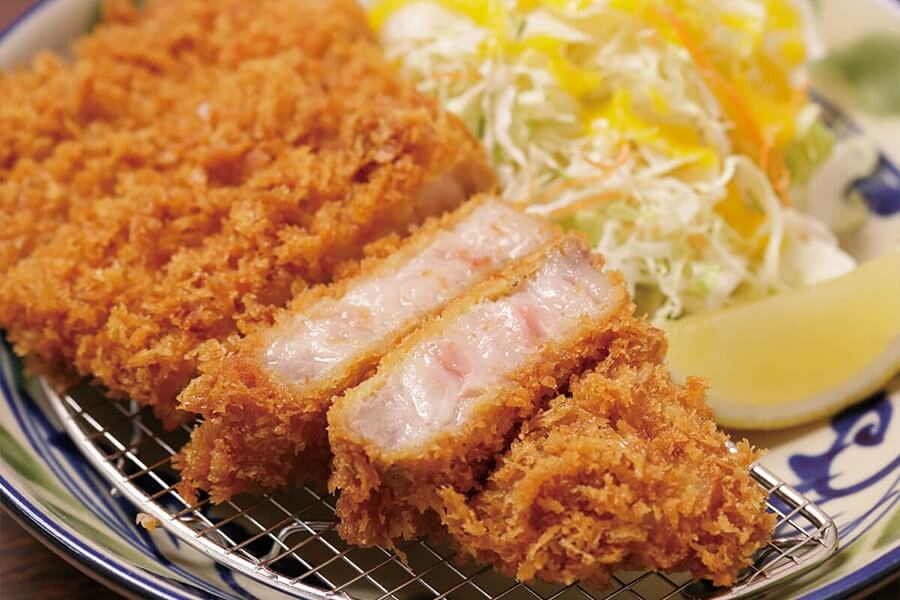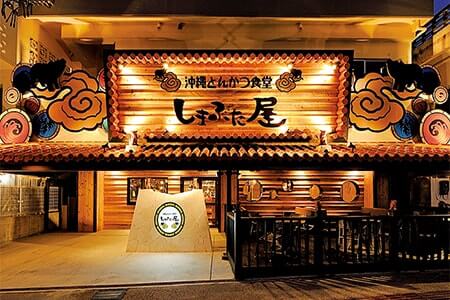 Okinawa Tonkatsu Diner SHIMABUTAYA
Juicy and flavorsome Agu pork cutlet
Address:96-1 Maeganeku, Onna Village
Business hours:12:00〜24:00(L.O.23:00)
Holiday:No regular holidays
Recommended Points
Recommended menu
・Shabu-shabu and pork cutlet course ¥3,780 (available for one person or more)
・Yanbaru Agu pork fillet cutlet ¥1,800
---